Total design refurbishment in Alicante
A total design refurbishment can be very simple to execute if it's done with a team of professionals, experienced in both interior design and construction techniques.
This work, carried out in the center of the city of Alicante was executed trying to respect the original design of the designers. The result of a good project executed delicately is noticeable in each of the final details.
Project Details
Client: Private
Location: Alicante, Spain
Program: Apartment total refurbishment
Intervention area: 210 m²
Status: Finished
Interior desing: itta estudio
Hall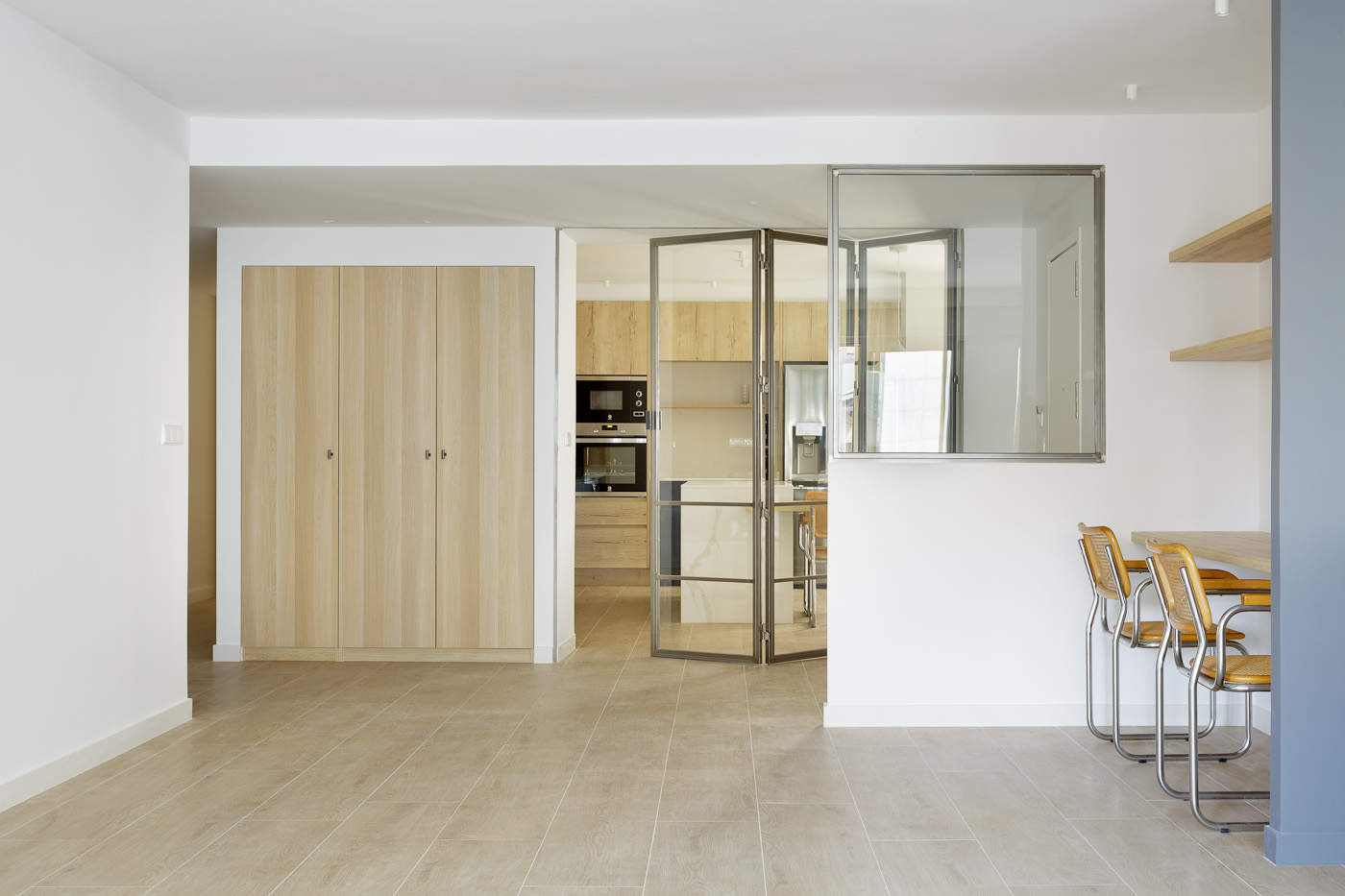 The access to the house is proposed in a simple and tasteful way. At the entrance the materials stand out and show how they will dominate the design of the whole house and the excellent use of the spaces.
Dining room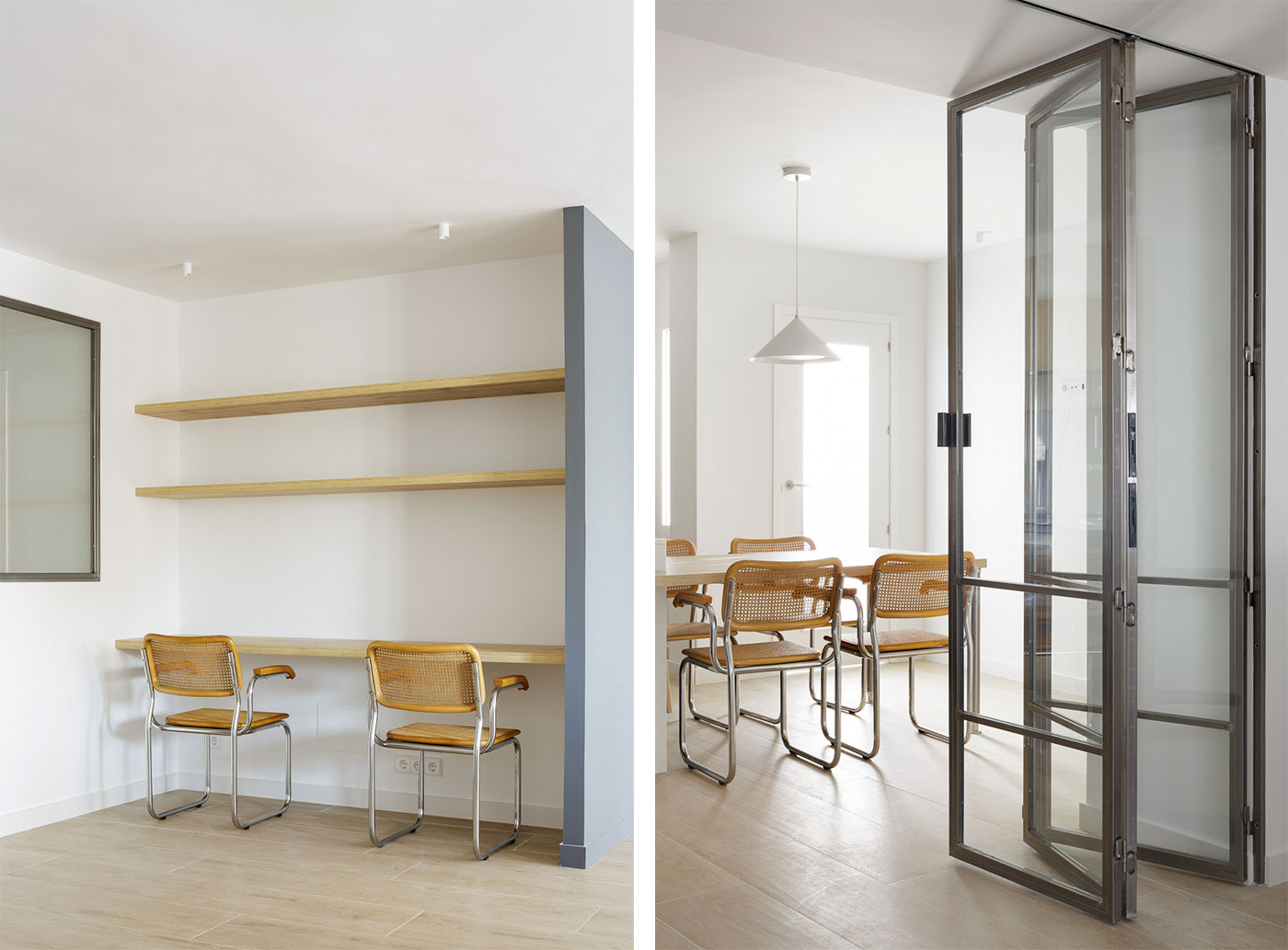 The dining room, directly connected to the kitchen through the lobby is one of the brightest spaces in the house. The folding forging screen gives a very elegant industrial touch to the set, gently breaking the predominant Scandinavian style, and giving versatility to the spaces.
Kitchen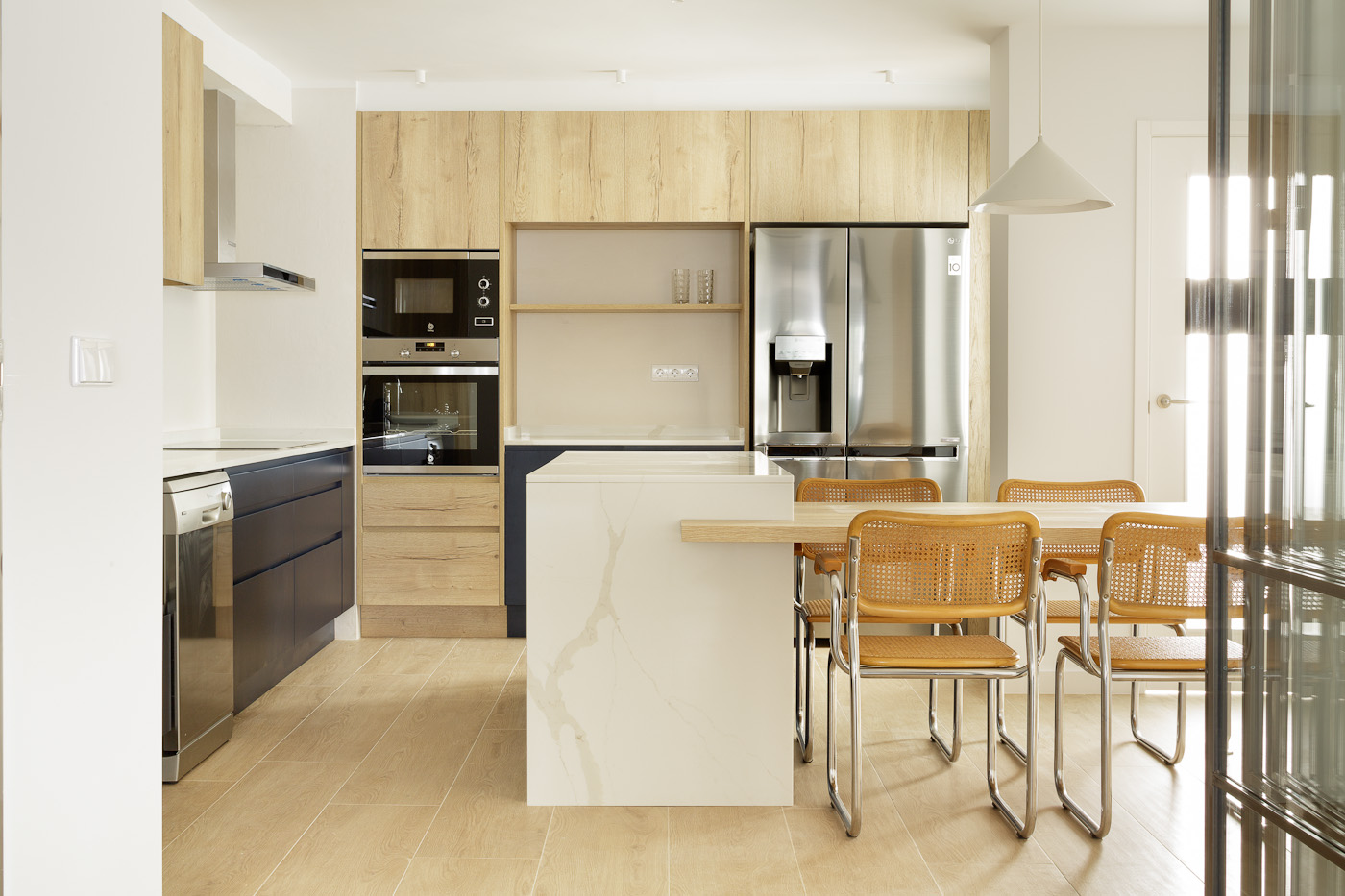 The spatial continuity between the kitchen and the dining room is emphasized with the use of the same stoneware pavement in wood imitation. In this space are condensed the 3 colors that make up the composition of the whole house: white, gray and oak.
Shared bathroom facilities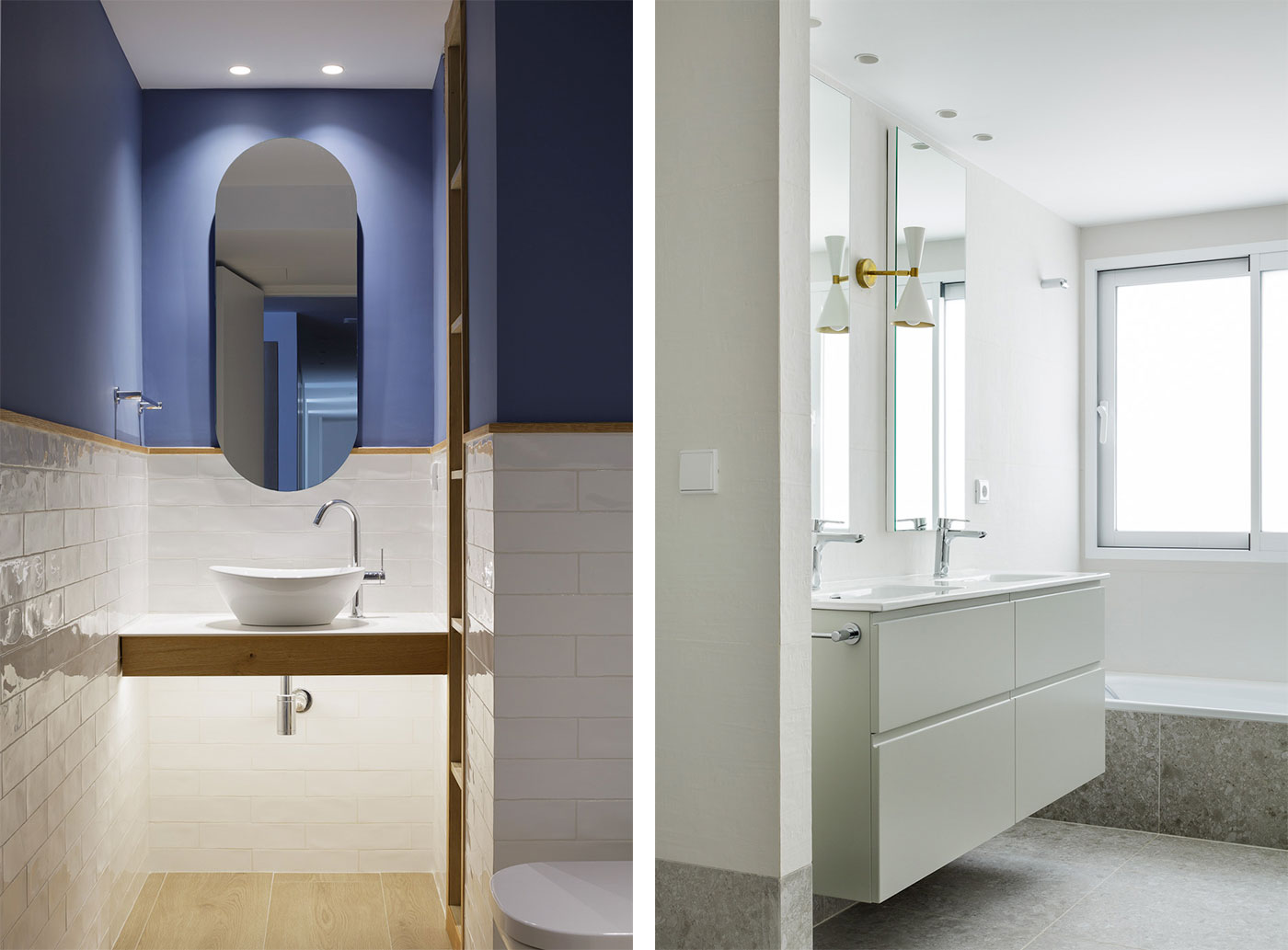 The toilet of the common area breaks with this trend to give a touch of color to a space very crowded by visits. In this corner it is evident the excellent use of the existing space in the original building. In the common bathroom you return to the global colour range creating a more relaxed space with very balanced lines.
Corridor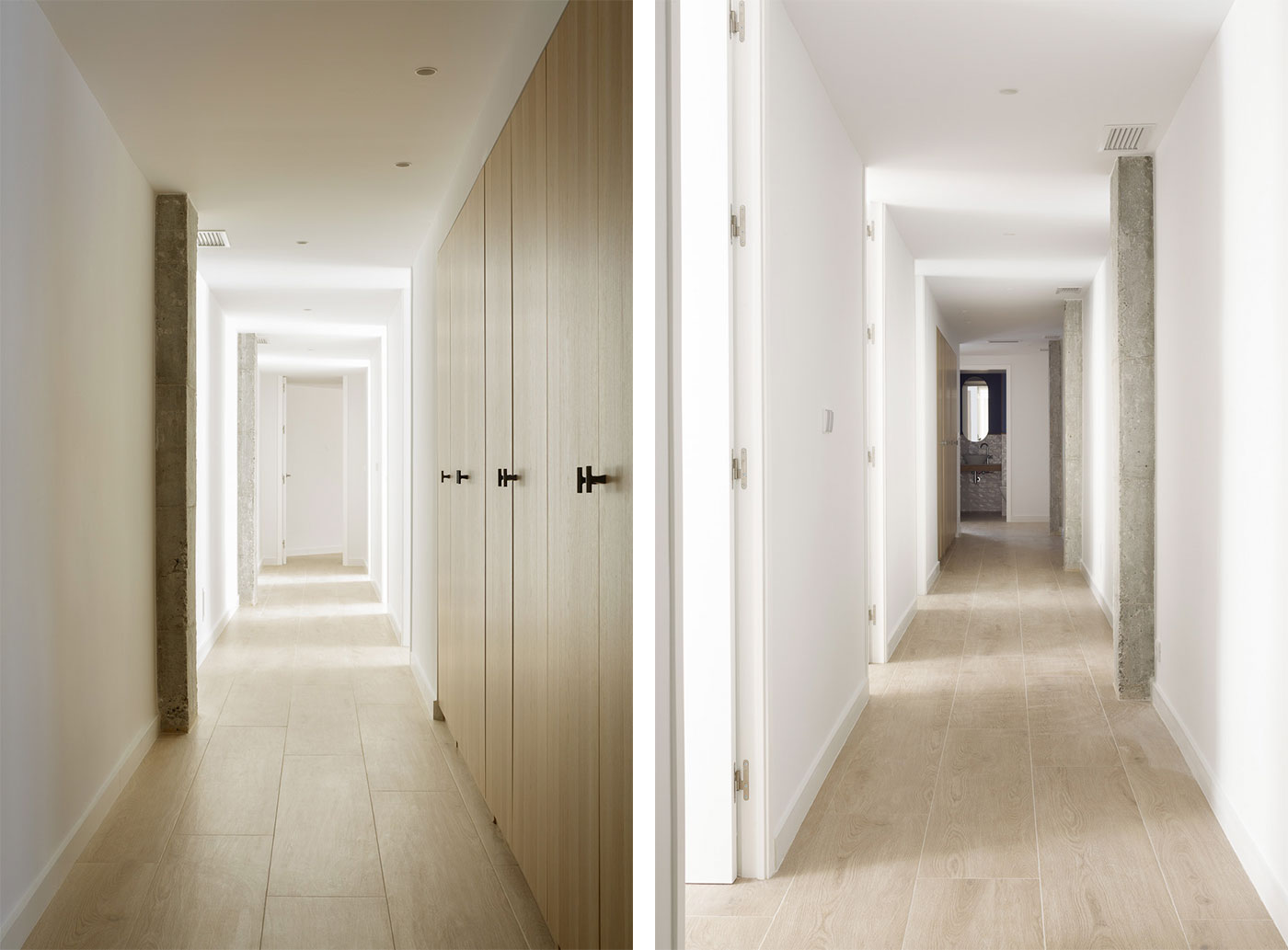 In the blocks of flats built in the center of Alicante in the 70s it is difficult to redistribute a house without supporting it through a long corridor. In this refurbishment, far from hiding it, this distribution space has been emphasized by rhythming it with the exposed concrete pillars and light openings to each room, and posing a powerful wardrobe perfectly integrated into one of the side planes.
Dressing room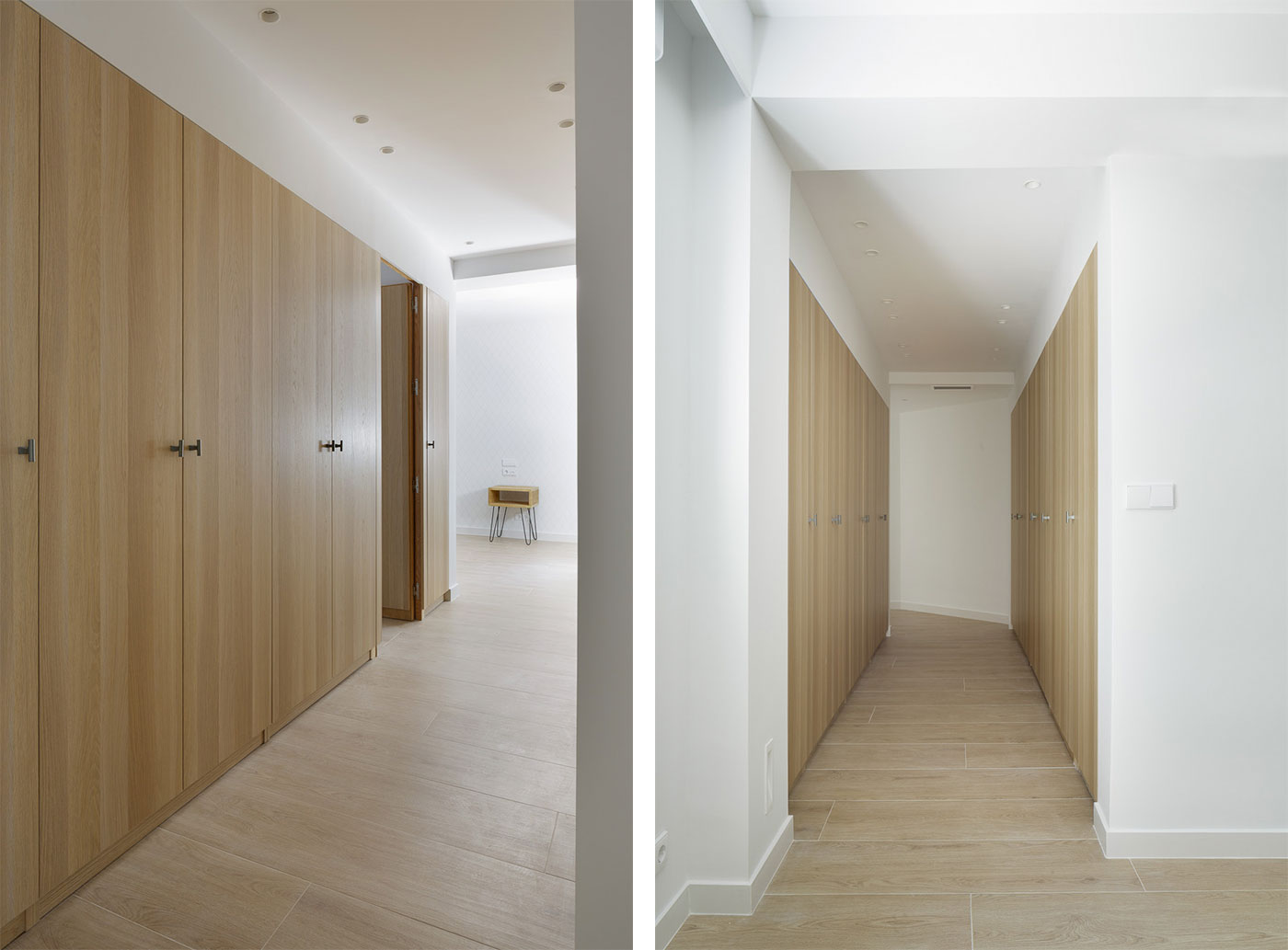 A total design refurbishment tends to unify the same language in every corner of the house. The access to the master bedroom is almost ritually made through a dressing room that repeats the style of the hallway cabinets with the delicacy of incorporating the access to the bathroom through one of its doors mimicking the rest.
Small donwlights were used for artificial lighting, re-marking a very interesting rythm of passage through an unconventional asymmetrical distribution.
Master bedroom and bathroom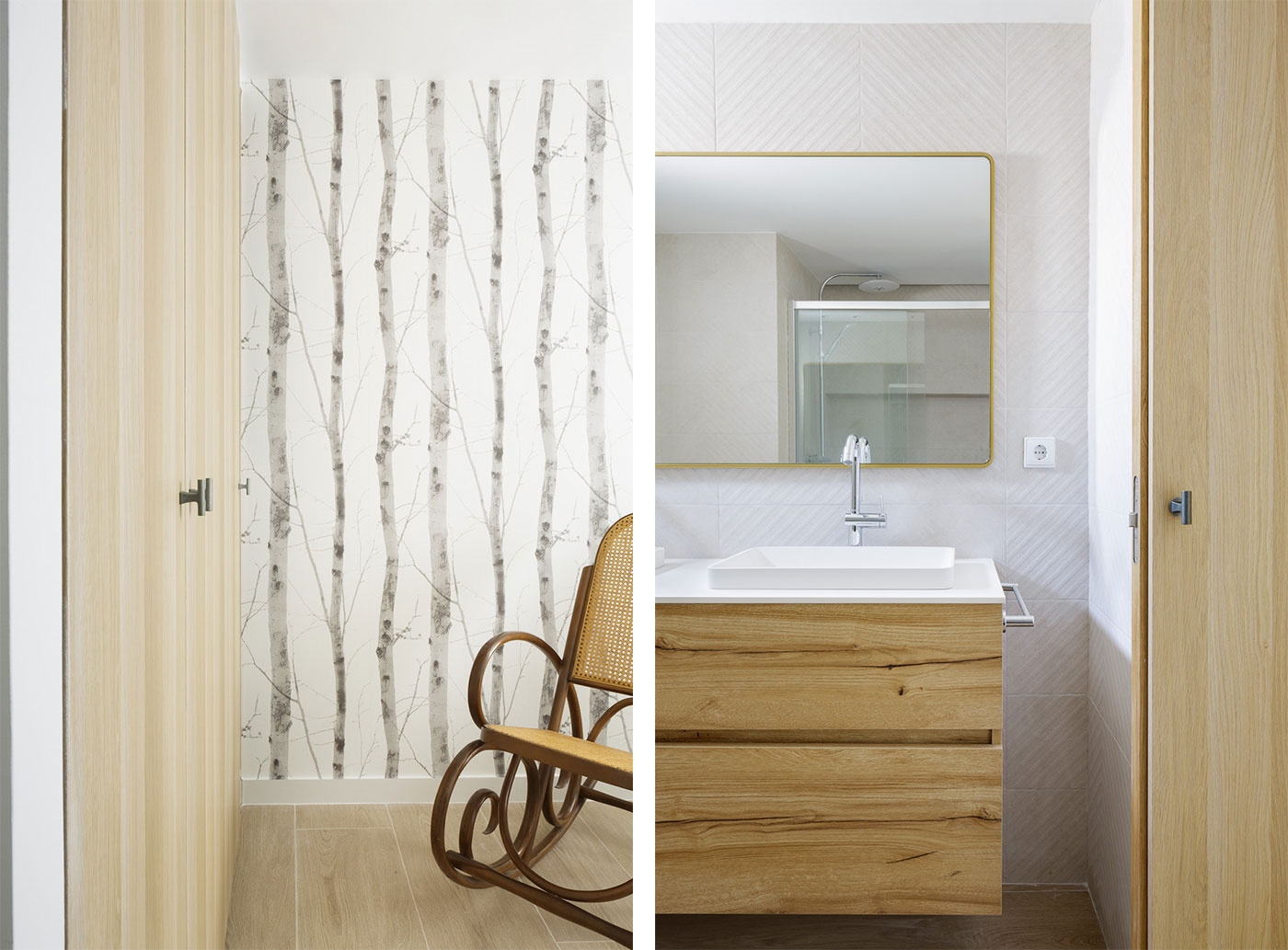 ​
All these elements are distributed through the different rooms of the house, providing different small decorative touches in each of them.
This results in a balanced composition and a sequence of very practical and welcoming spaces.
You want to see how it was done?