Single – family building in Alicante
The building process of an attached building supposes an additional challenge due to the high level of coordination needed between the professionals involved for its correct integration into the urban nucleus.
We are currently building a 3-story single-family building in the heart of Alicante. The structure is already finished and we keep moving in the brickwork phase.
Project details
Client: Particular
Location: Alicante, Spain
Project type: Single-family house
Intervention area: 285 m²
Phase: Brickwork
Architect: Ximo Gonzalbes Espinos
Ground conditioning

The ground conditioning was carried out with a mini-excavator due to the difficult access to the plot.
Foundations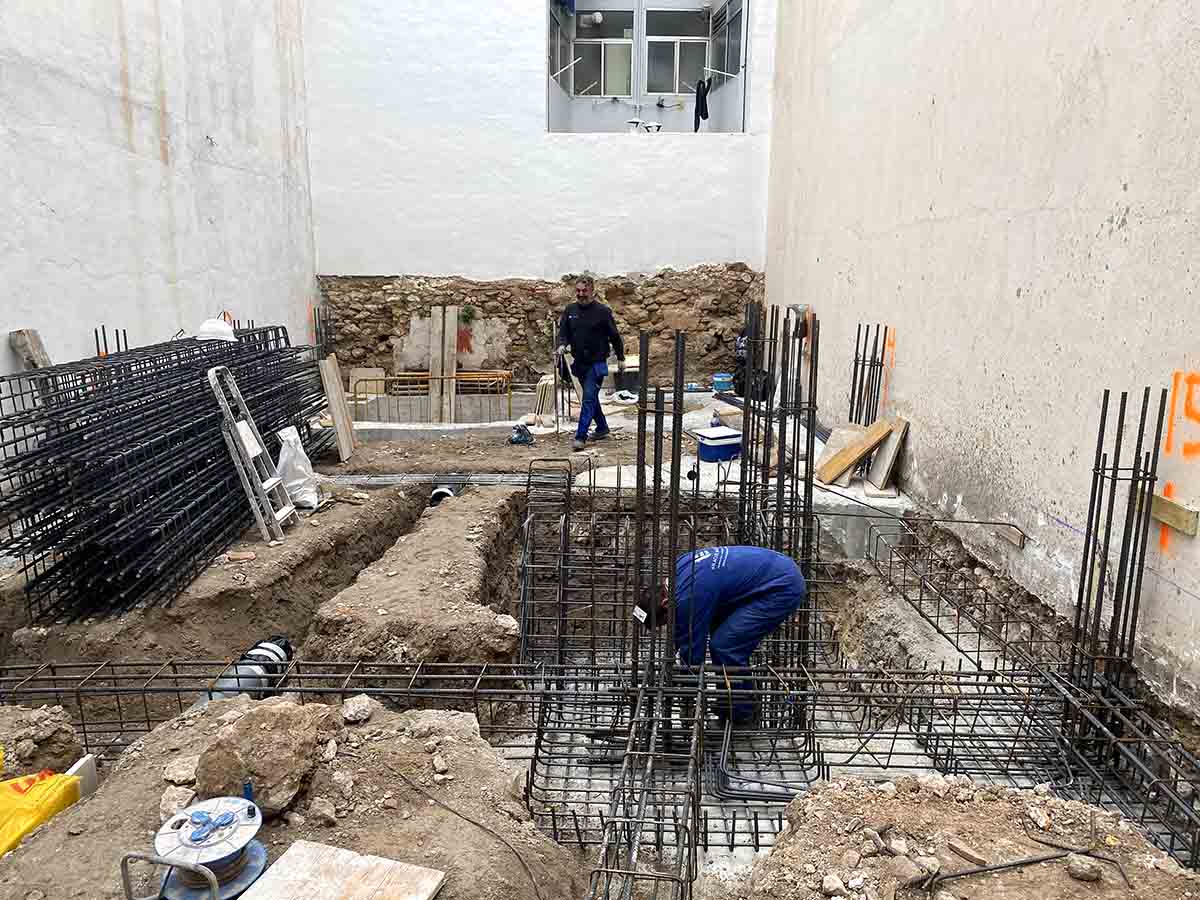 The arrangement of the reinforcement steel for the foundations was done within a very limited space and had to be placed in two phases due to the singularities of the work.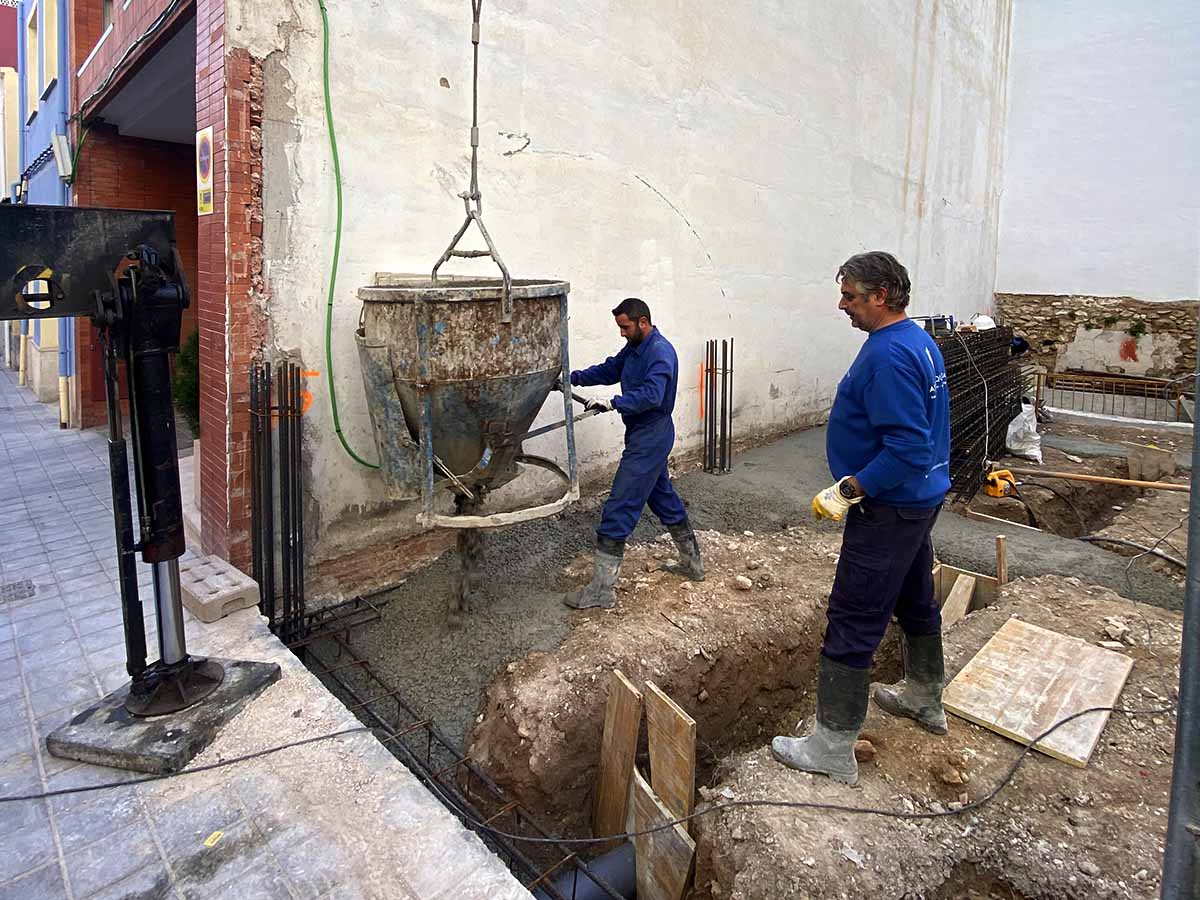 The foundation concrete was poured using the crane and bucket concrete pouring technique to reach the deepest corners of the plot.
Structure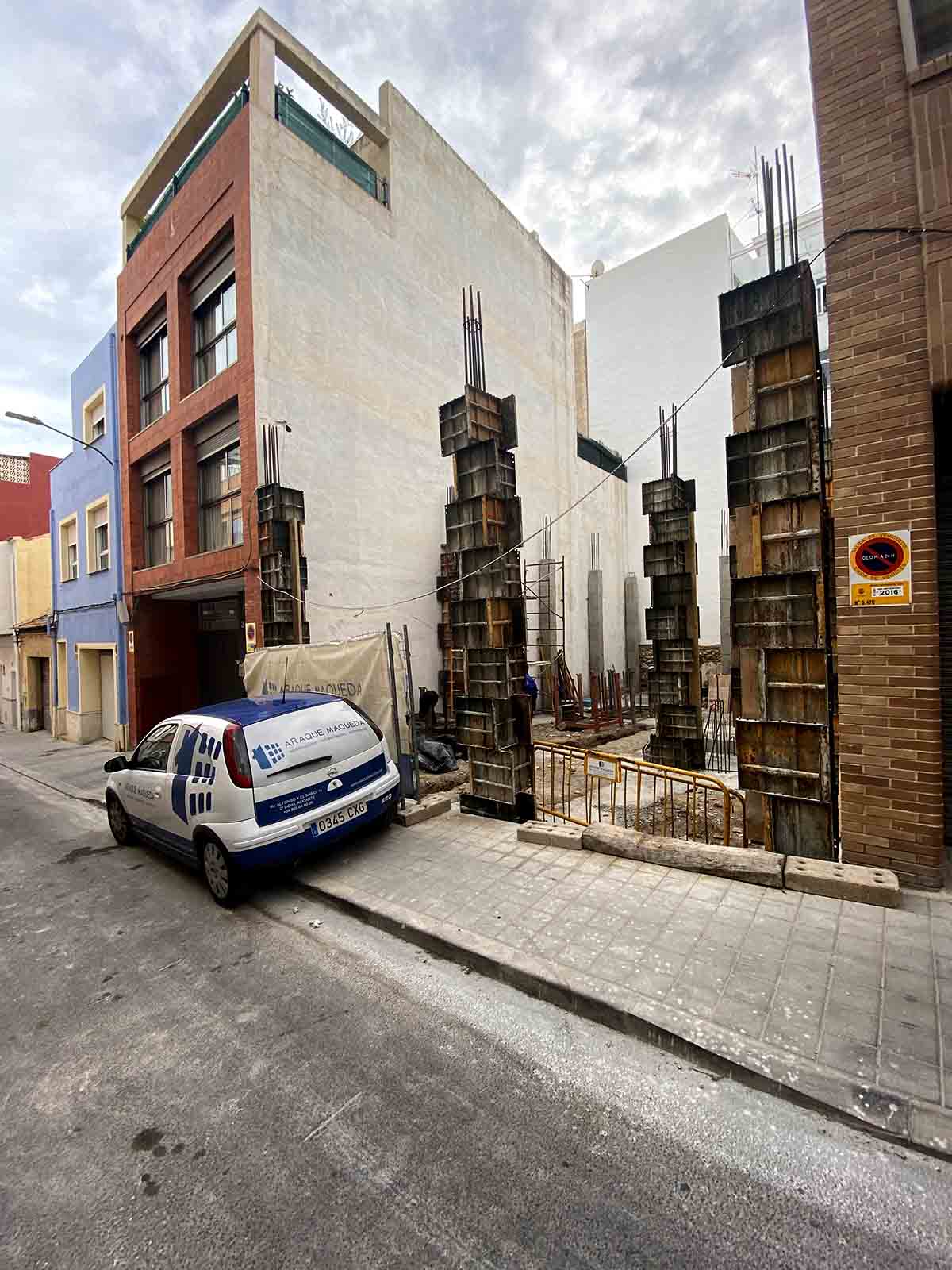 The picture above shows the complexity of the access to the plot. All the necessary measures are being taken to guarantee safety and hygiene for both workers and pedestrians.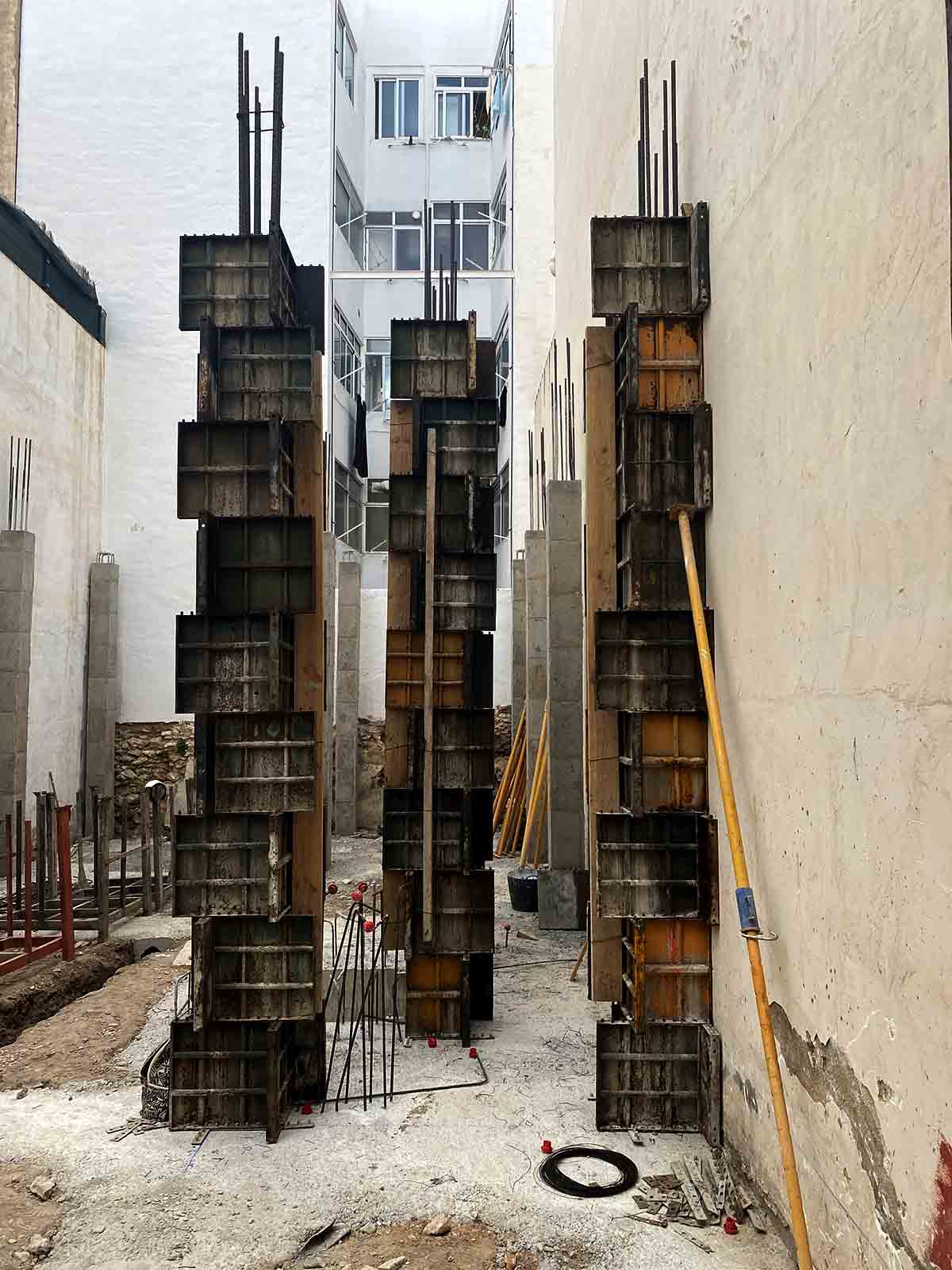 The formwork of the structure was made using small format sheets that allow an easy assembly and transportation with manual means.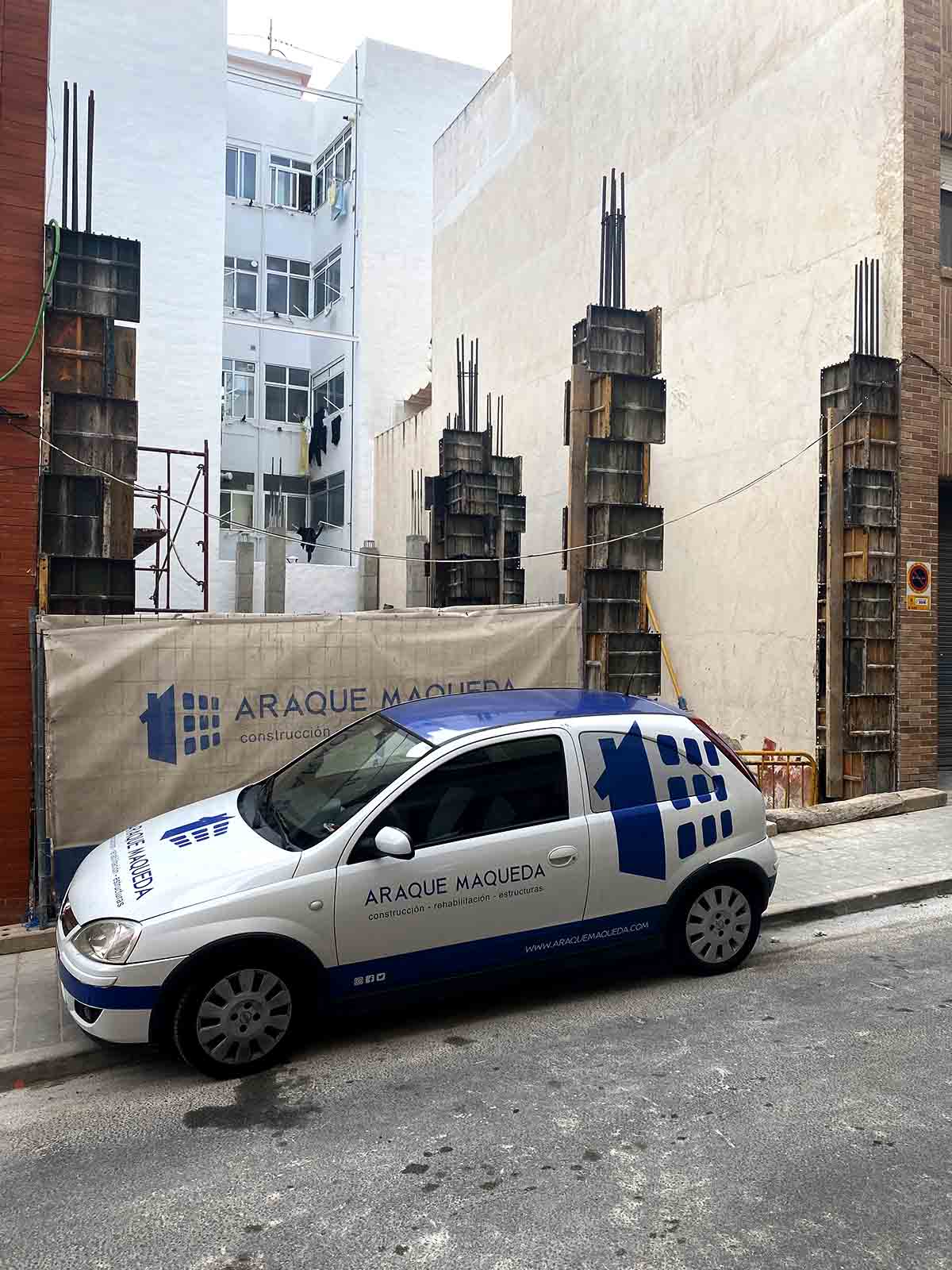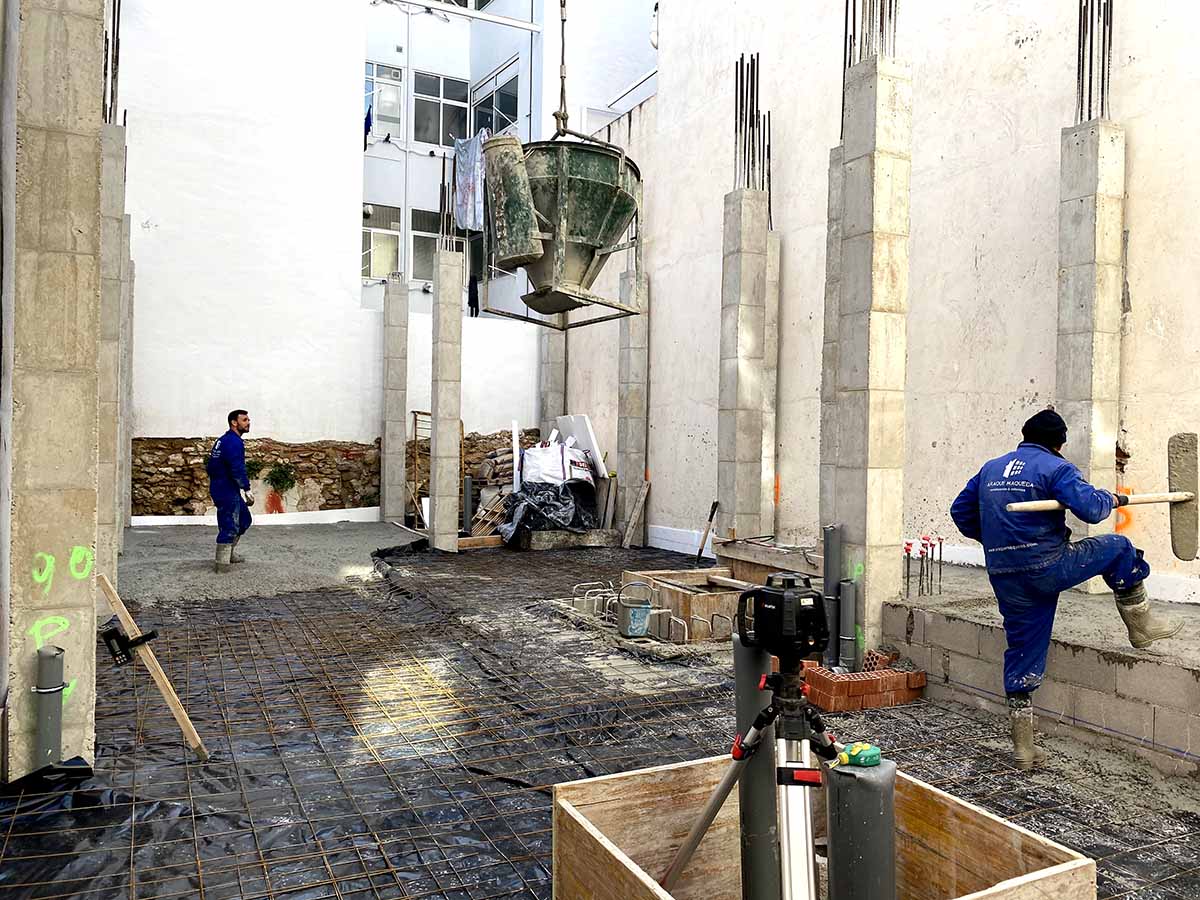 After removing the formwork of the ground-floor pillars, a gravel layer was placed as base for the concrete slab. The picture above shows the process of concrete pouring once the reinforcing mesh has been placed.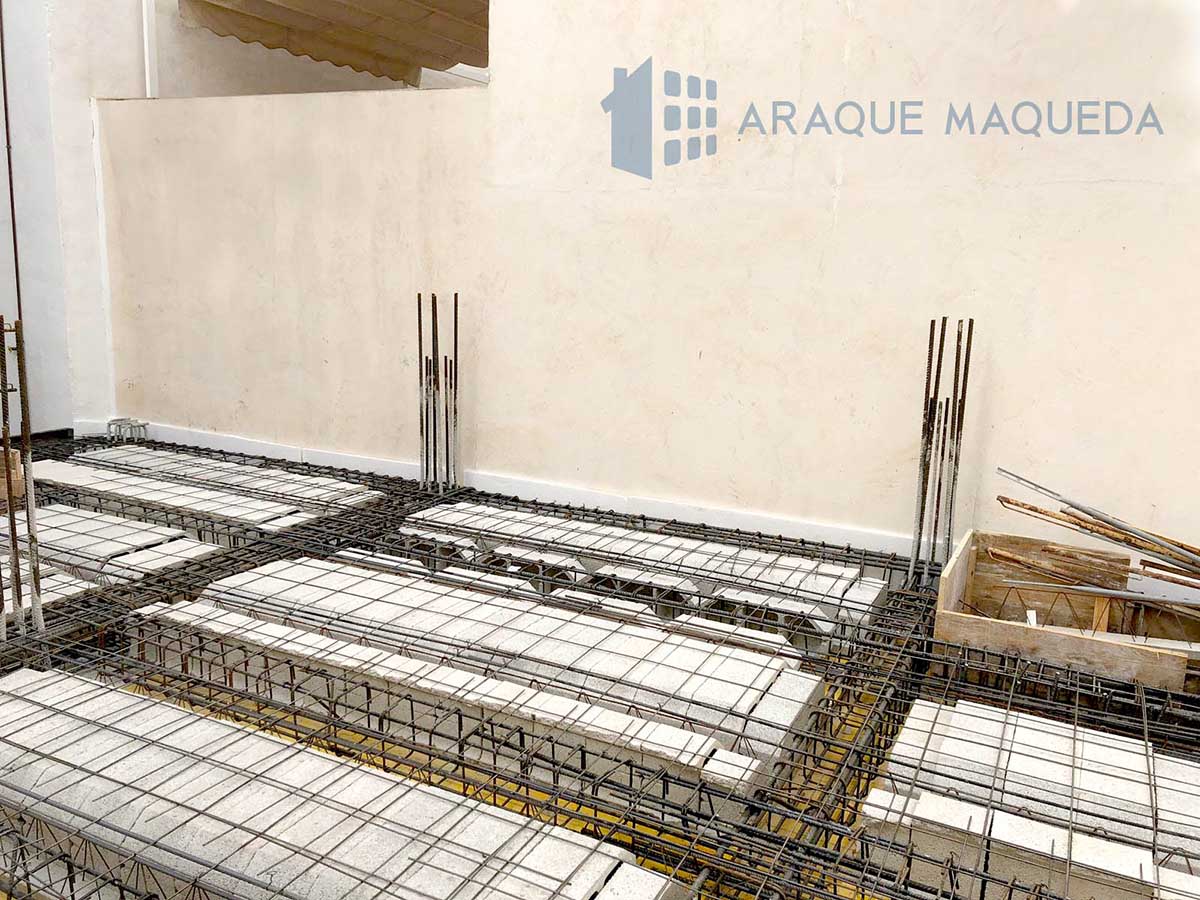 At this point we begin to move in height and we continue with the execution of the first slab. The steel reinforcement and the concrete vaults were placed for the subsequent concrete pouring.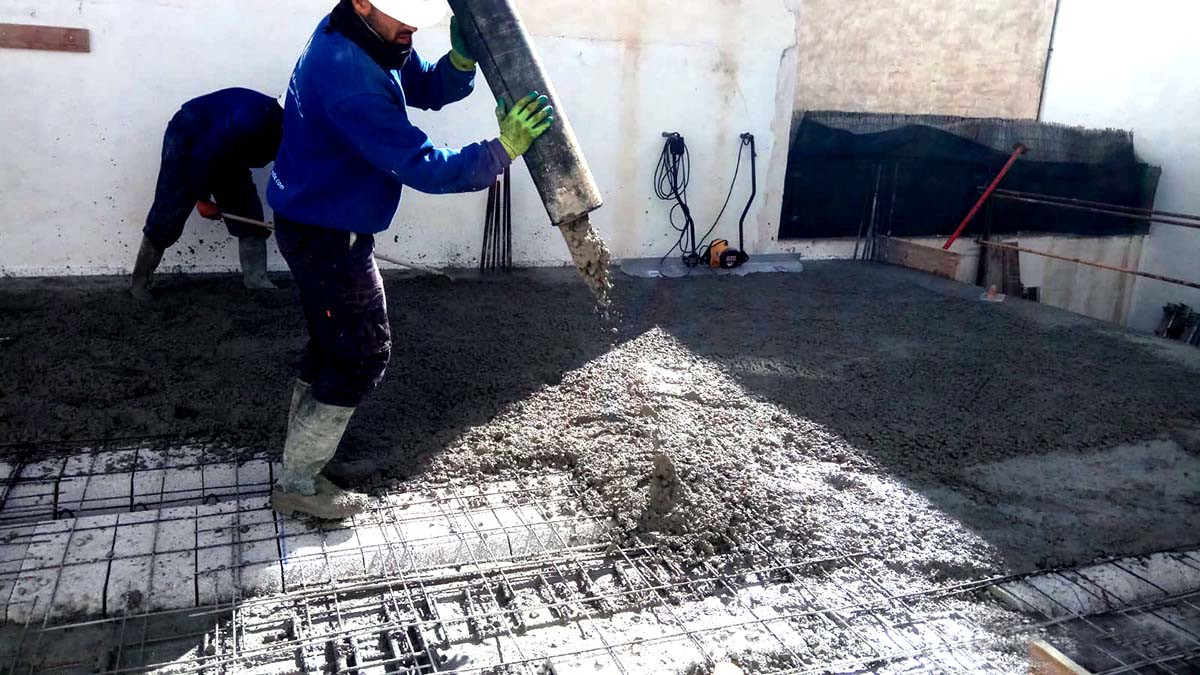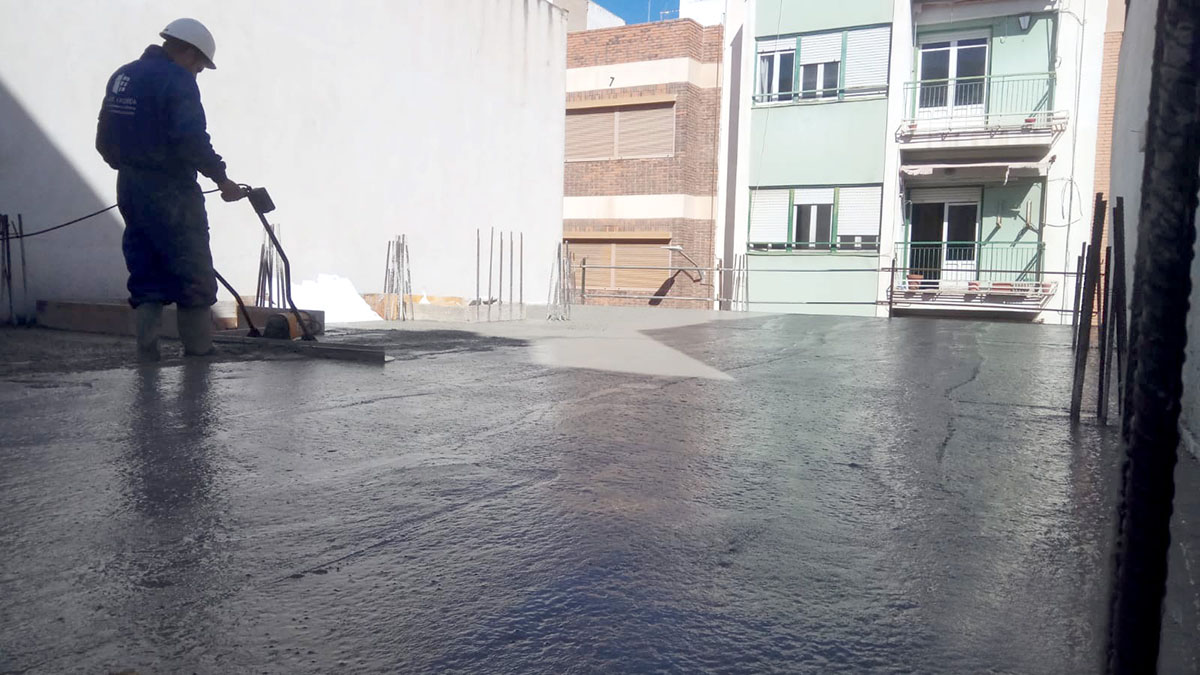 Once the concrete has been poured and while it is in a fresh state, we use the vibratory screed to level and vibrate the concrete, this process guarantees its homogeneous distribution and avoid the possible bubbles it may contain. With this procedure we obtain a fine and smooth finish on the surface.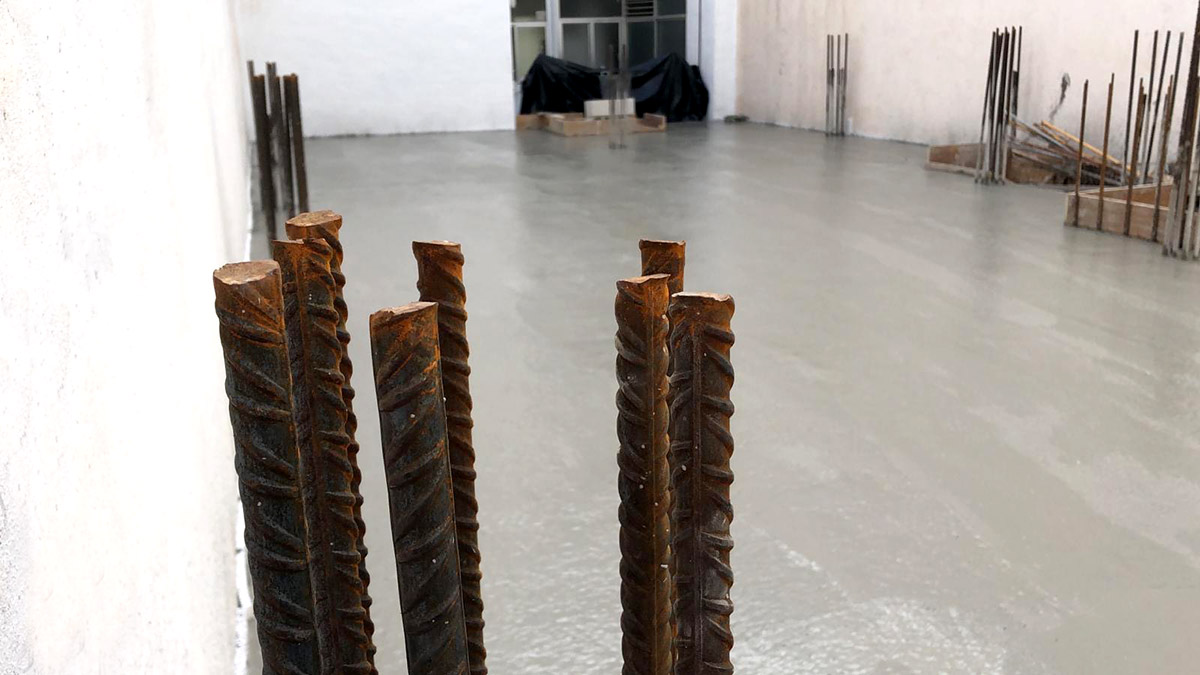 In the picture above we can see the reinforcement steel for the first floor pillars as well as the final finish of the first floor slab.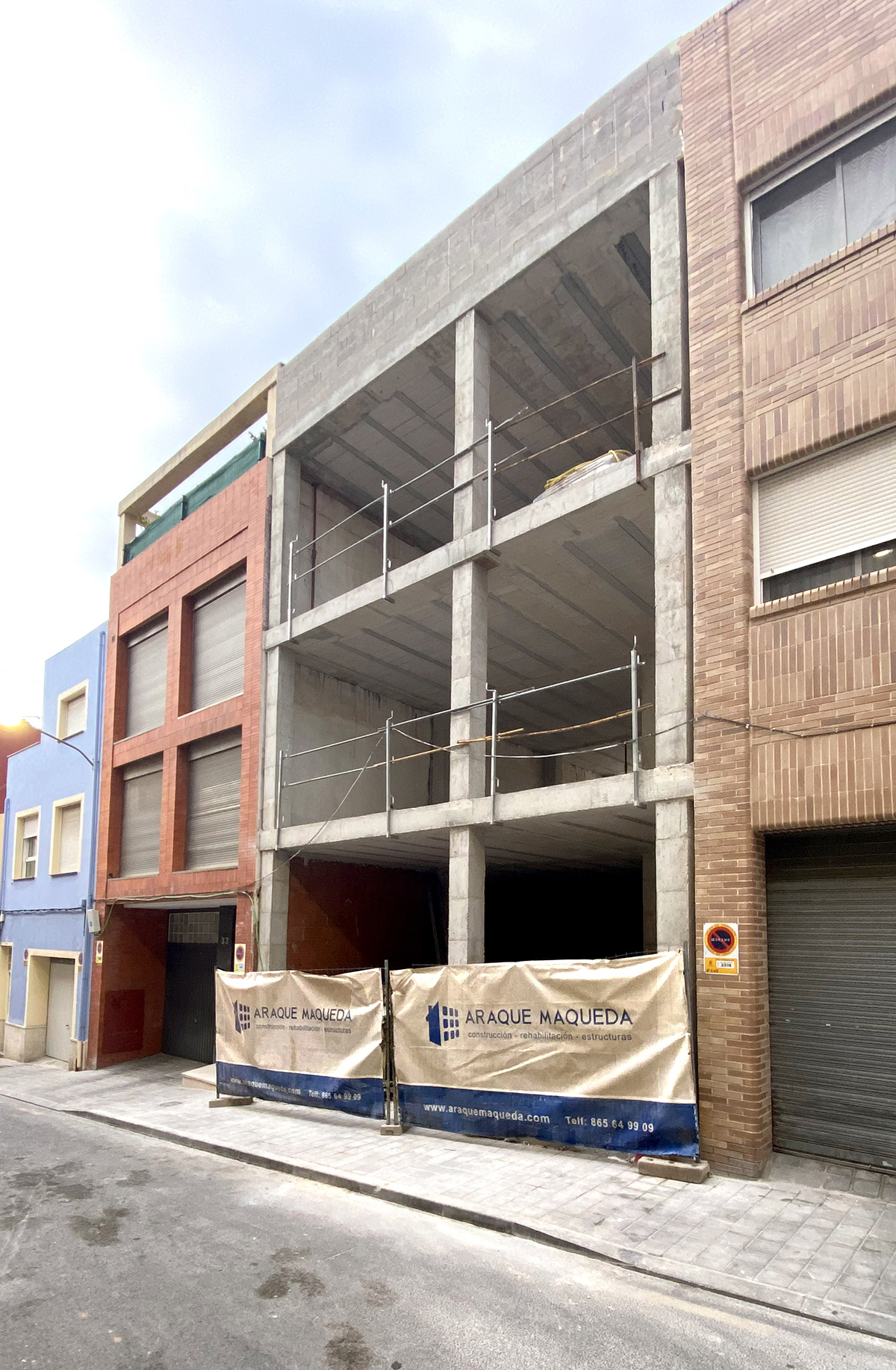 Currently, the concrete structure of the building is finished and we have started with the brickwork.
Brickwork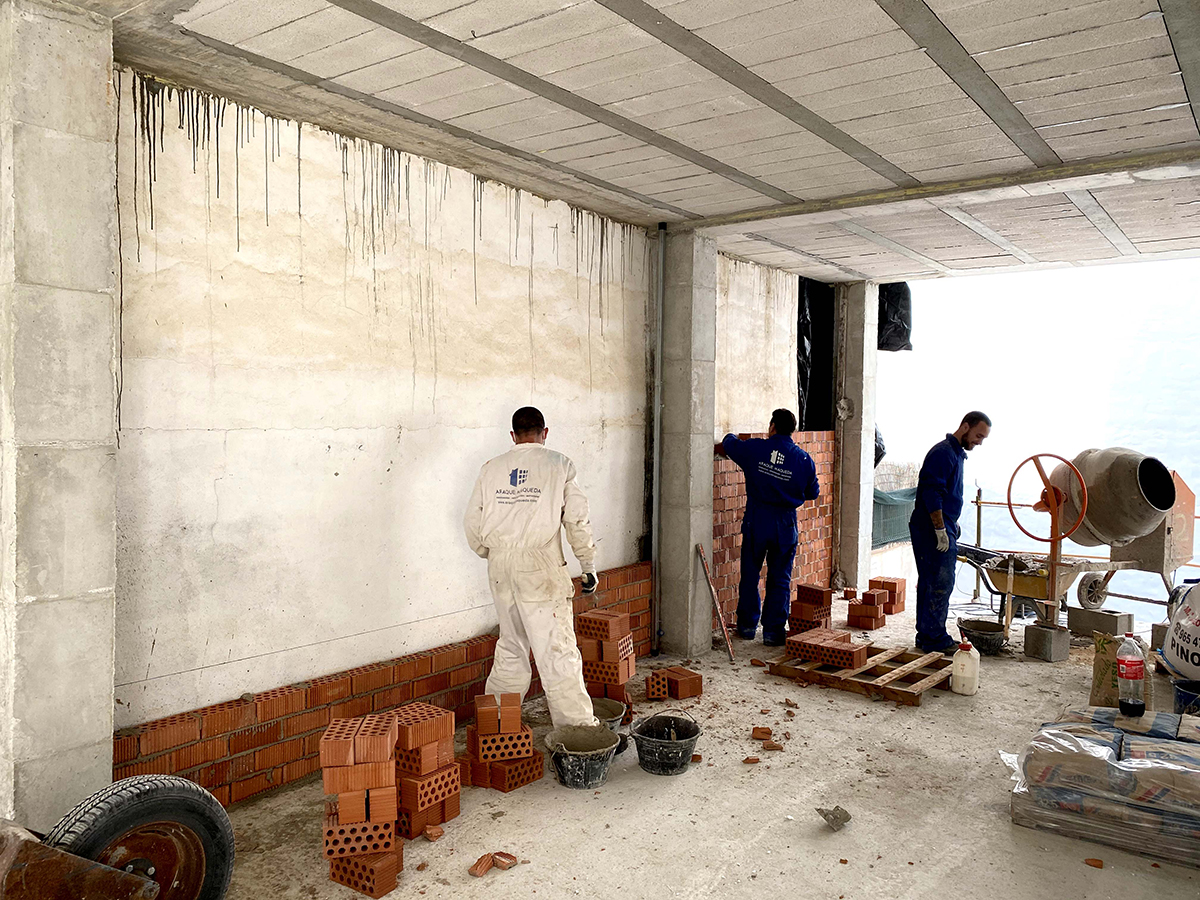 This picture shows the interior layer of the building's envelope. In the case of the share walls, they were made with perforated ceramic brick.
Soon we will publish more pictures to keep you posted with the works process.
Would you like to build a house?