Nordic style refurbishment to gain space
Traditional flats tend to have very dense distributions to get more rooms in the smallest possible area. This usually translates into very small bedrooms distributed through long corridors that consume an important part of the surface of the house.
The main objective of this nordic style refurbishment that we carried out in Alicante was to achieve maximum amplitude in each room starting from a very compact and compartmentalized house.
Project Details
Client: Private
Location: Alicante, Spain 
Program: Nordic style refurbishment
Intervention area: 79 m²
Status: Finished
Hall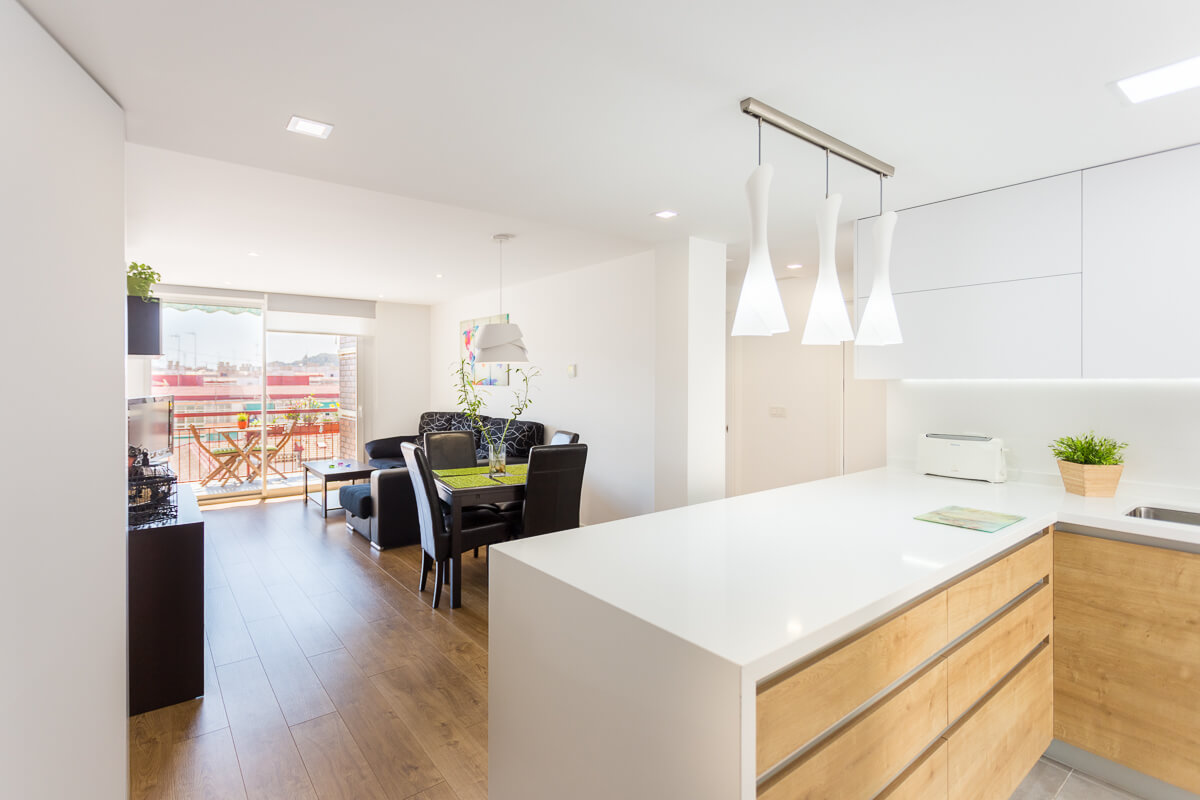 This spaciousness can be seen from the access to the house, where all the common spaces are unified. An angled built-in wardrobe leads you to the living room passing through an open kitchen in peninsula, very pleasant to receive visitors.
Kitchen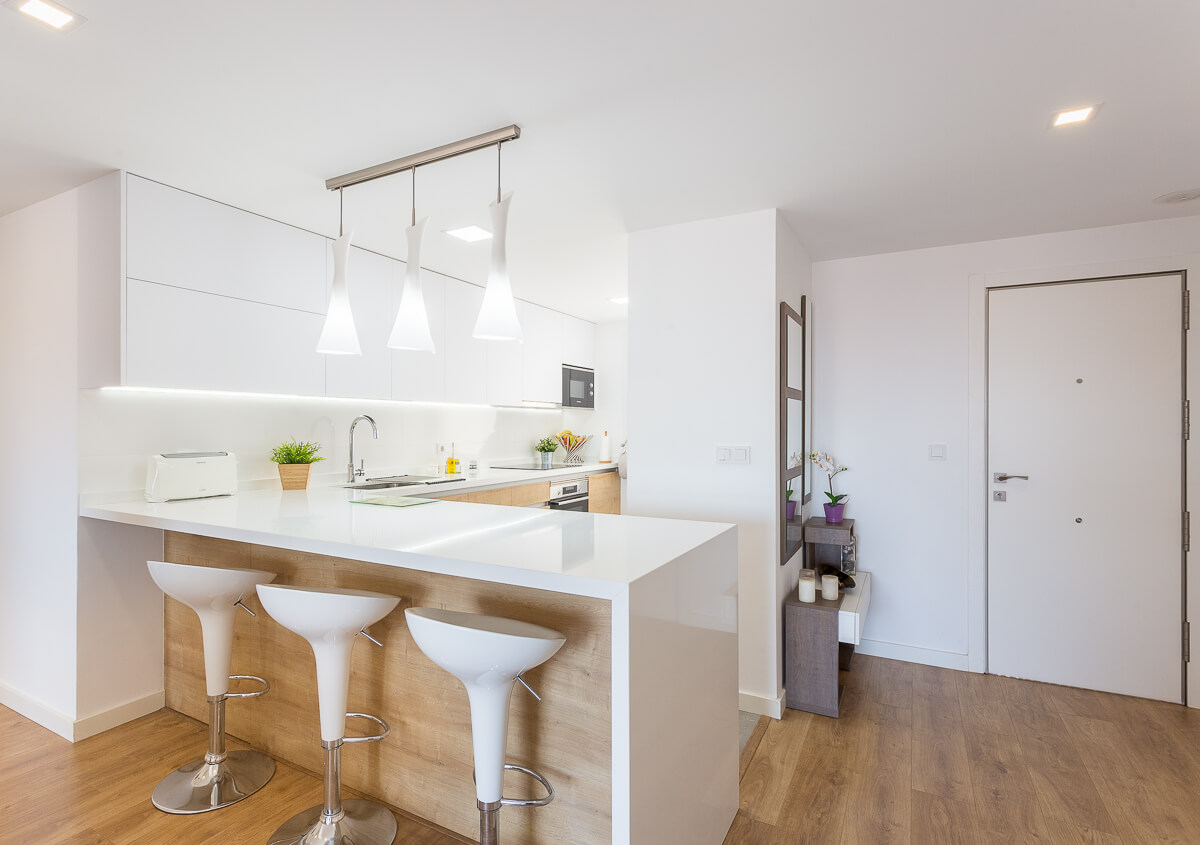 The kitchen sums up how you can get the most out of it in very little space. In just 9 m² it was possible to distribute up to 13 linear meters of furniture where nothing is missing. The light tones of the wall cabinets in Silk-Matt White combine in a very balanced way with the under-countertop modules in Hamilton Oak.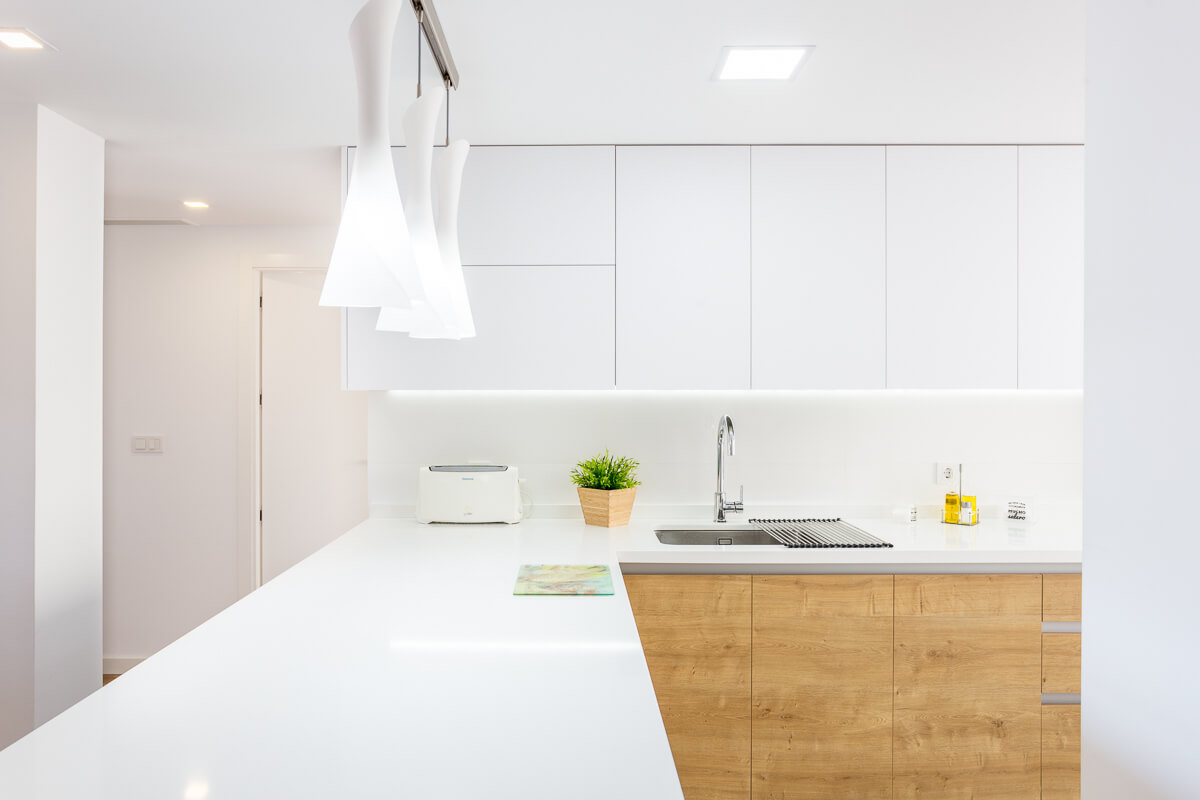 Dining room

The dining space follows the same line, using neutral tones. This allows flexibility to integrate any type of decoration or even take advantage of the furniture prior to the refurbishment.
Balcony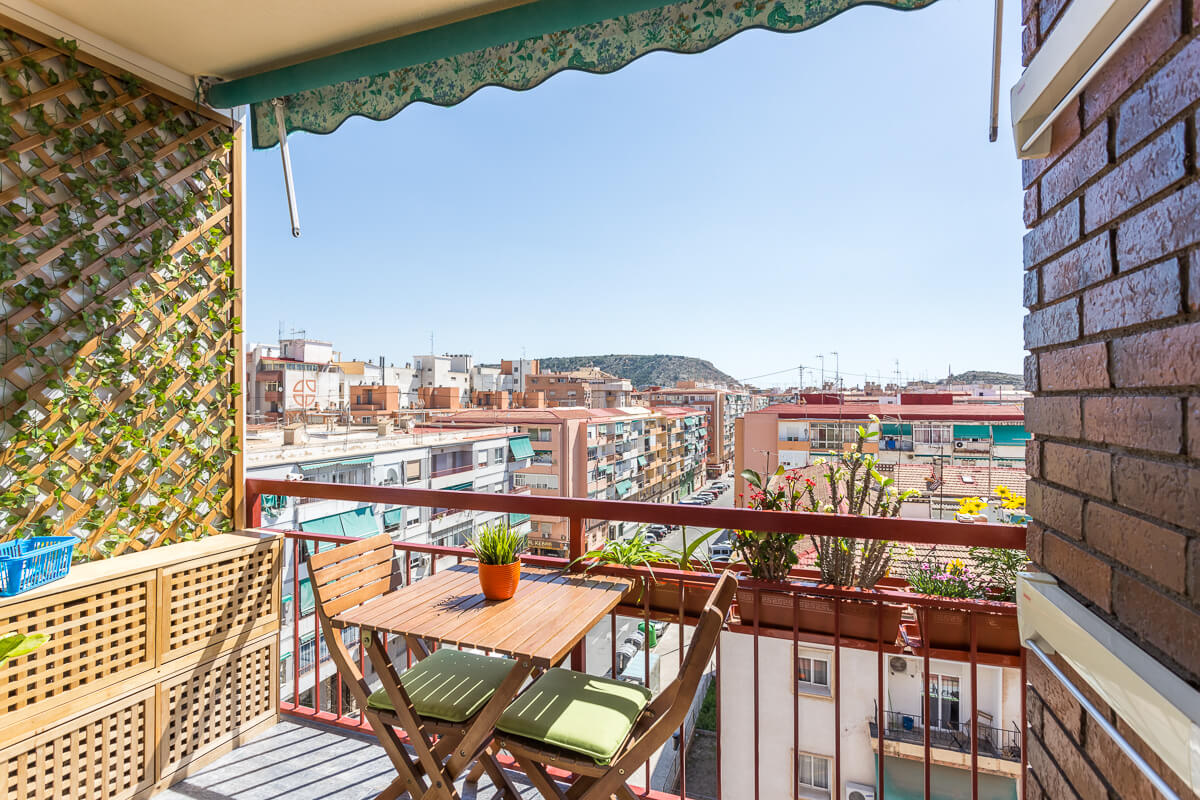 Contrary to what is usually done in many refurbishments, in this work we tried to recover exterior space by removing some meters from the living room. Having a large and cozy terrace at home is something that is increasingly valued in cities.
Bedroom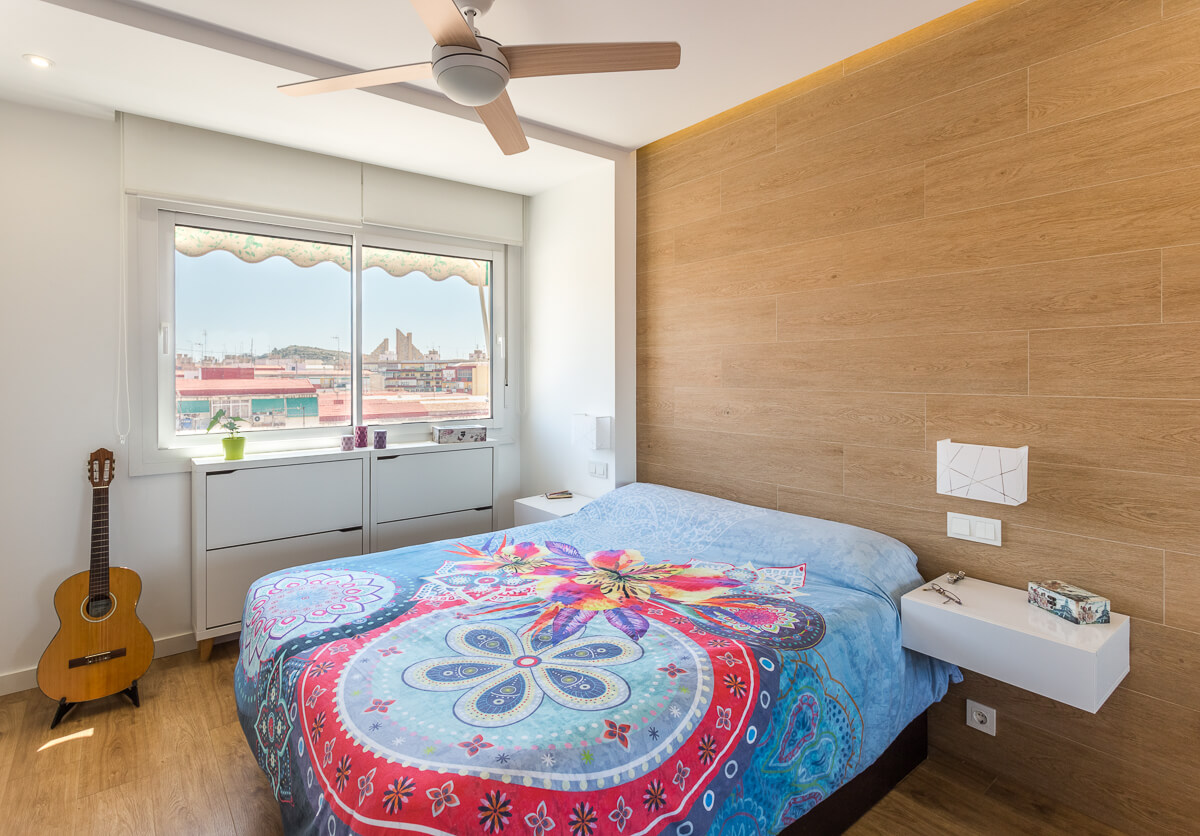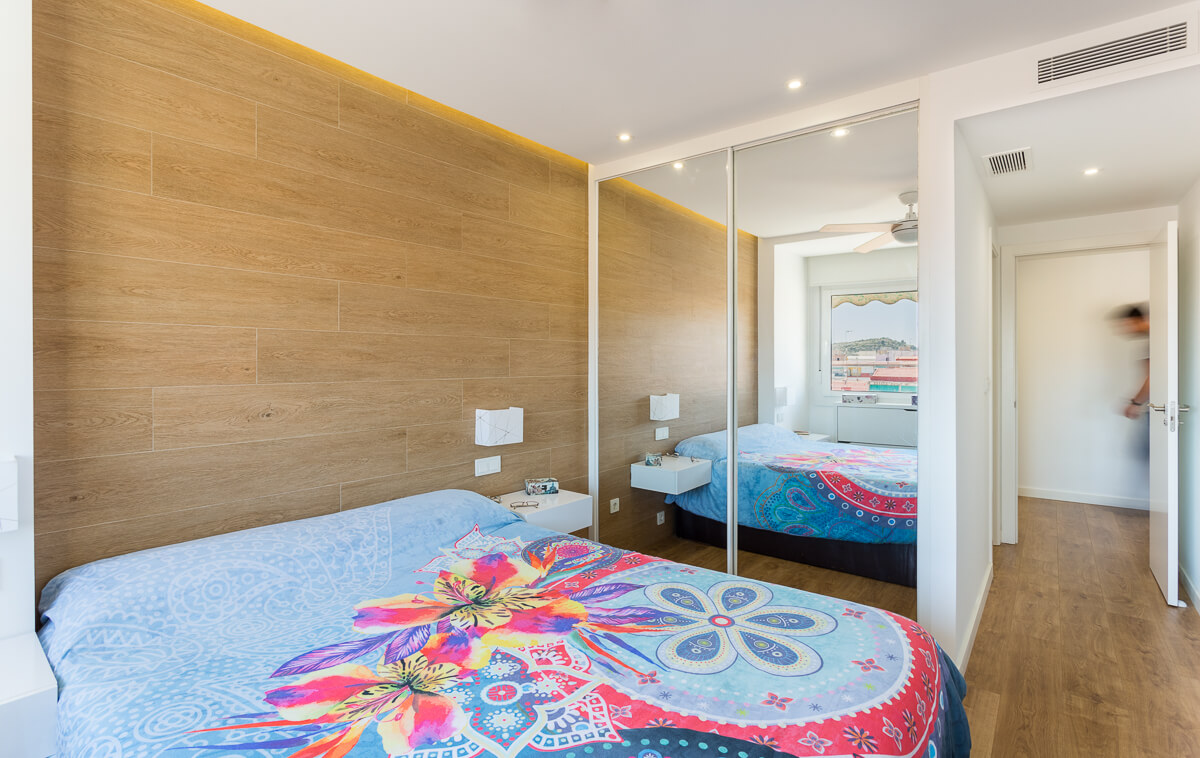 The bedroom combines the main tones used throughout the refurbishment leaving the touches of color to the decoration of the furniture. The headboard of the bed was covered in a wood imitation porcelain tile in continuity with the pavement.
Master bathroom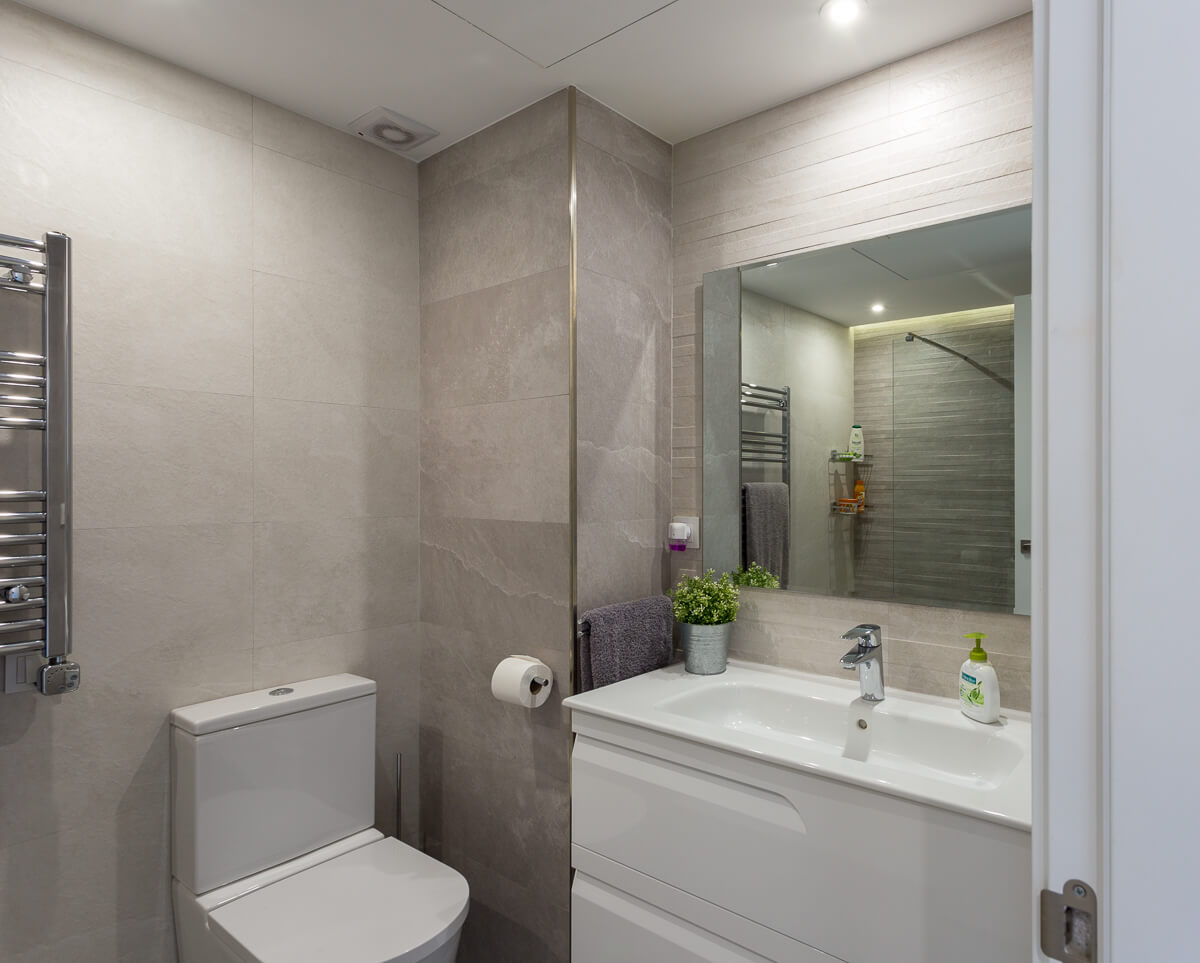 In contrast to the luminous tones of the rest of the house, the bathroom was designed as a relax space with tiles in Terranova stone imitation, and the possibility of using dimmed indirect lighting in the shower area.
Study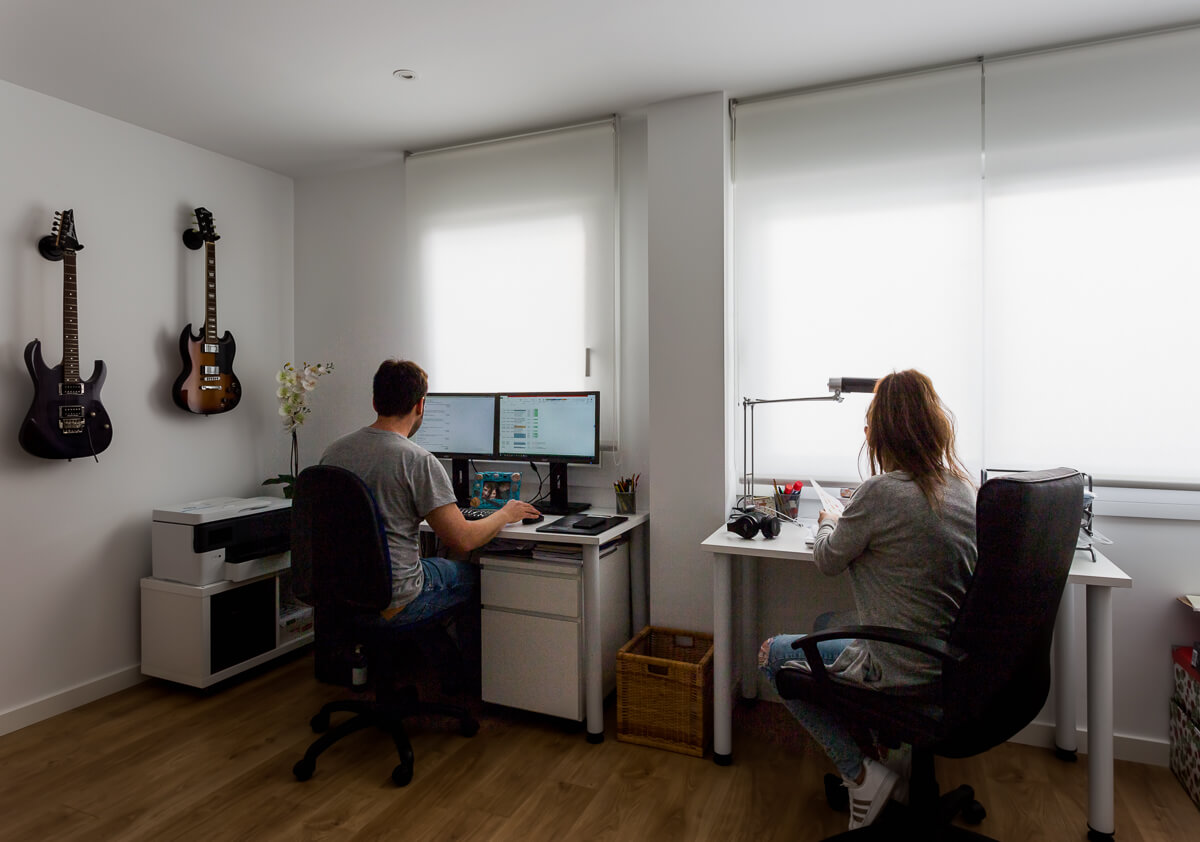 The house also has a multipurpose space. Where before there were two small rooms, originally illuminated through a gallery, a bright studio is now proposed with the possibility of adapting as a bedroom or a playroom.
Shared bathroom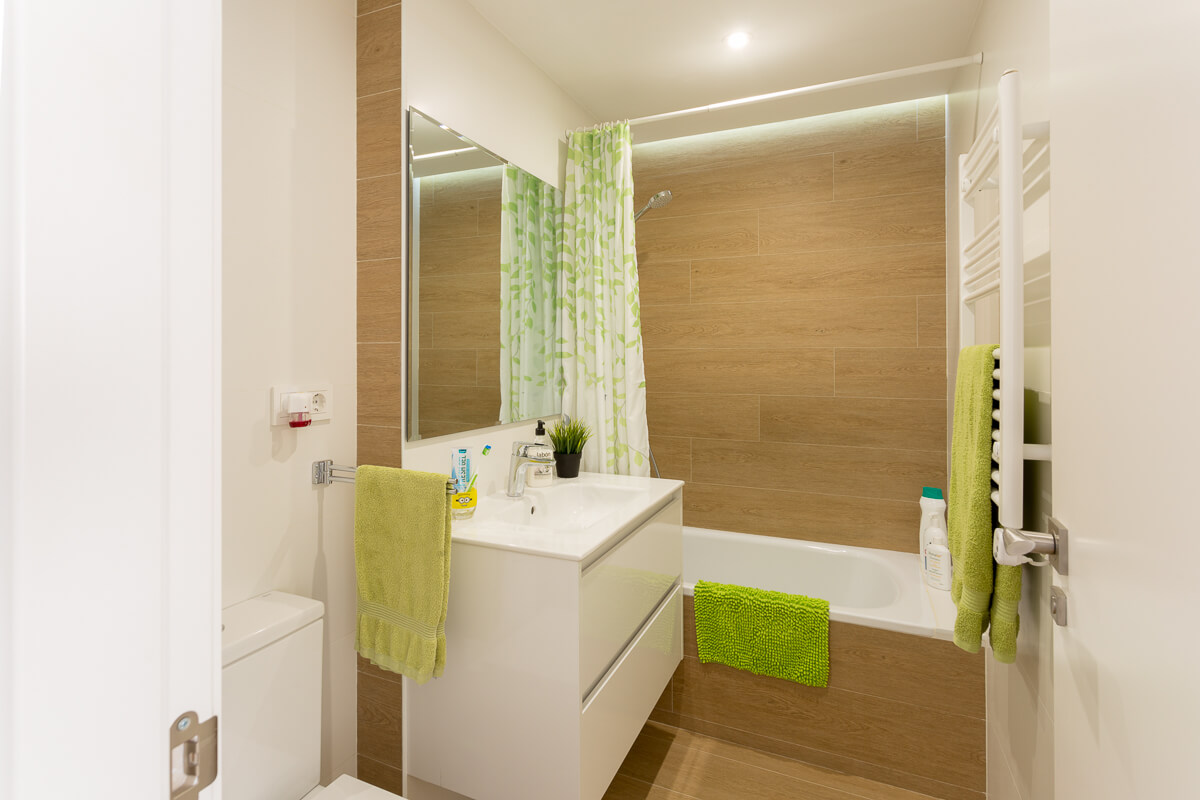 In the original house there was only one bathroom for the whole house. With the new distribution it was possible to add a new shared bathroom. In this one, the Nordic style of the rest of the house was followed indeed, combined with vegetable elements to give it more warmth.
With this refurbishment, a cleaner and more open distribution, much more diaphanous and practical rooms, and a lot of storage space integrated into the distribution were achieved. Something essential for a home in the city.
Do you dare to refurbish your house?