Housing project hidden in the landscape
Today we come to show you a house that is in a state of execution and is progressing considerably. The house has a unique environment that we will show you little by little, the plot located in the Algoda area, is in an enclave surrounded by palm trees that generate a landscape wall of the house with respect to the outside, giving it absolute privacy in its environment.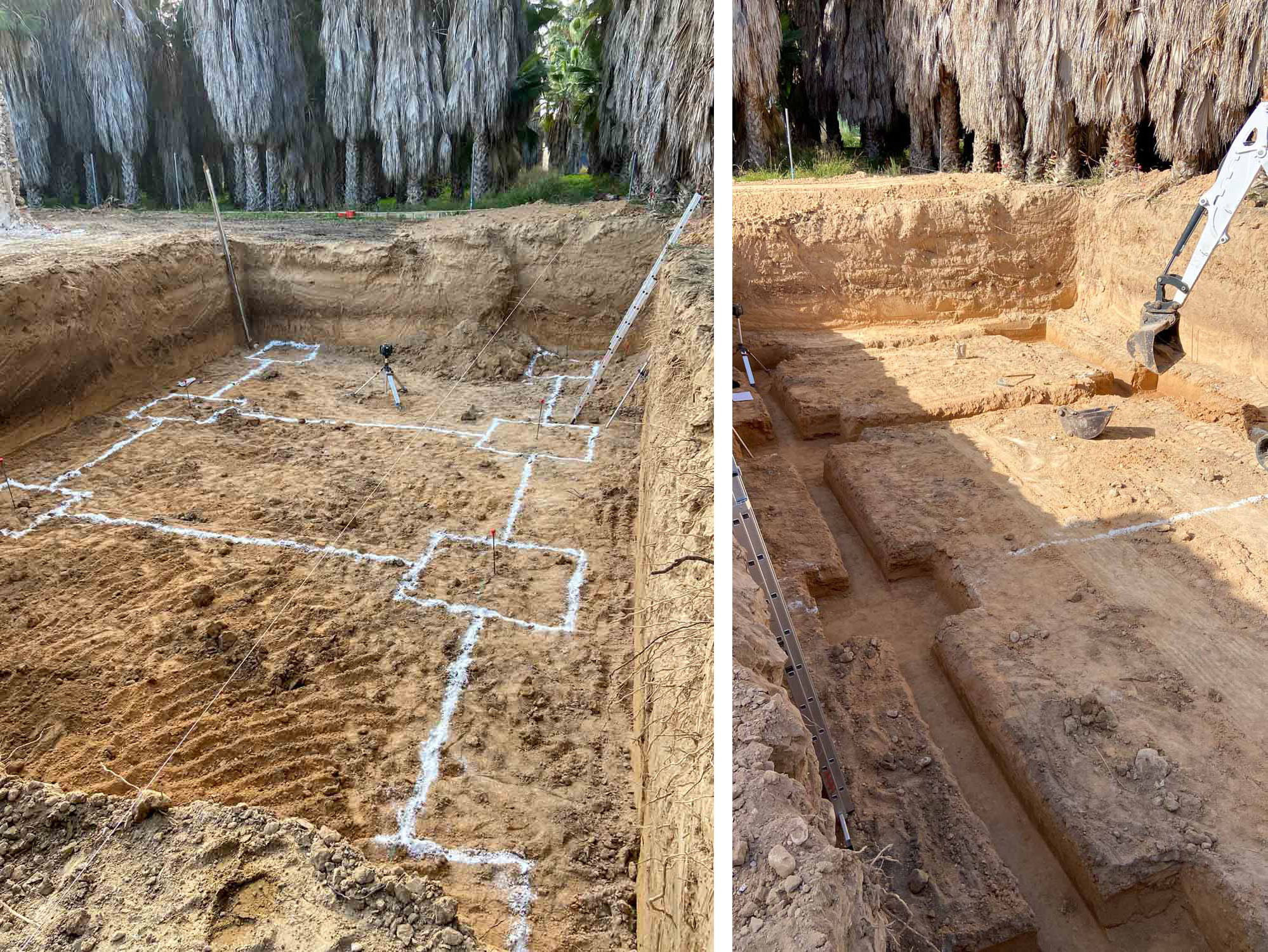 Once the basement has been excavated, the foundation is marked under the supervision of a surveyor to achieve maximum efficiency. Subsequently, the footings and foundation beams are excavated.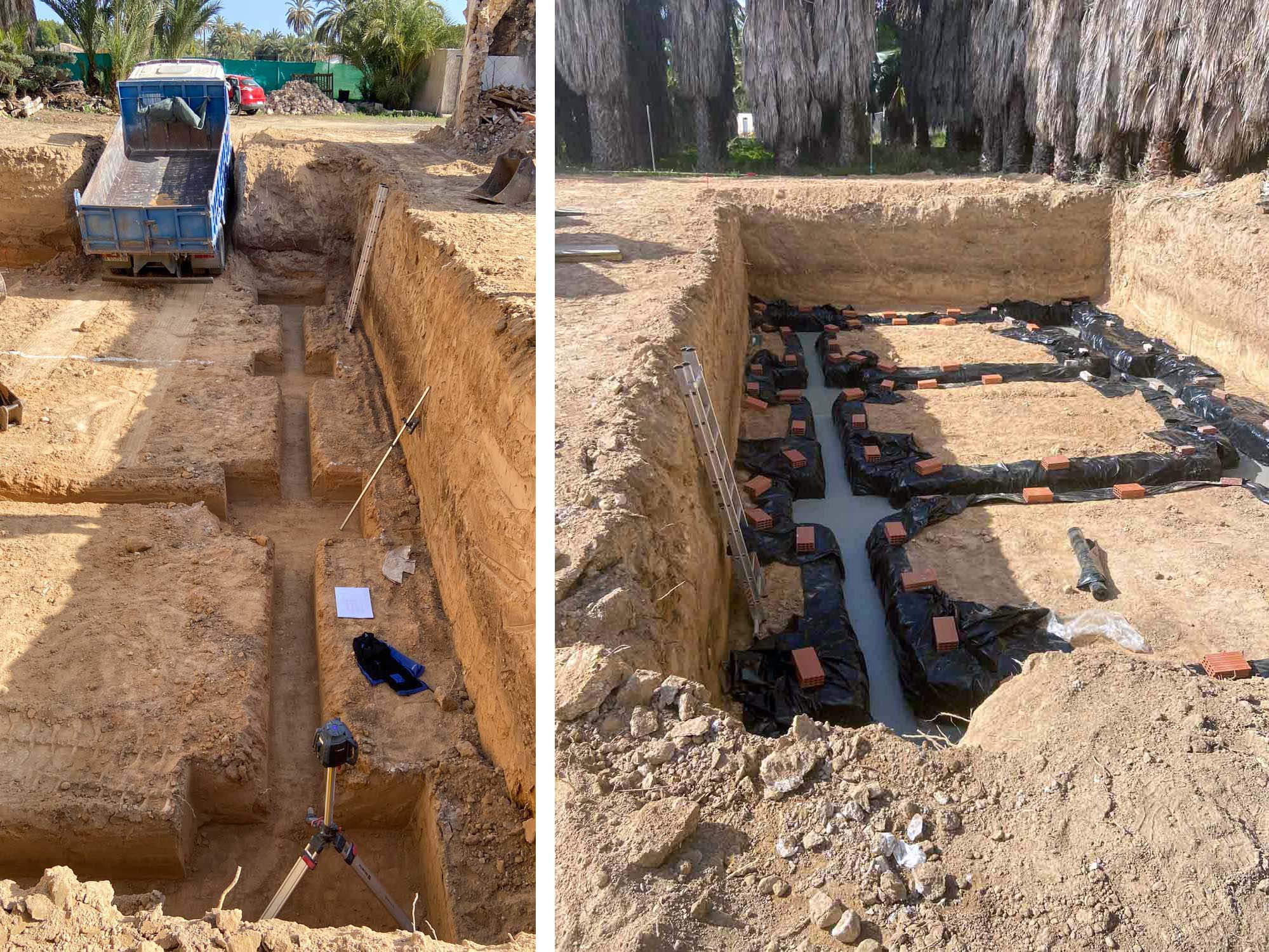 When the excavation is completed, the cleaning concrete, reinforcement, waterproofing sheet is placed, and where appropriate, the concrete is poured, as we can see in the image.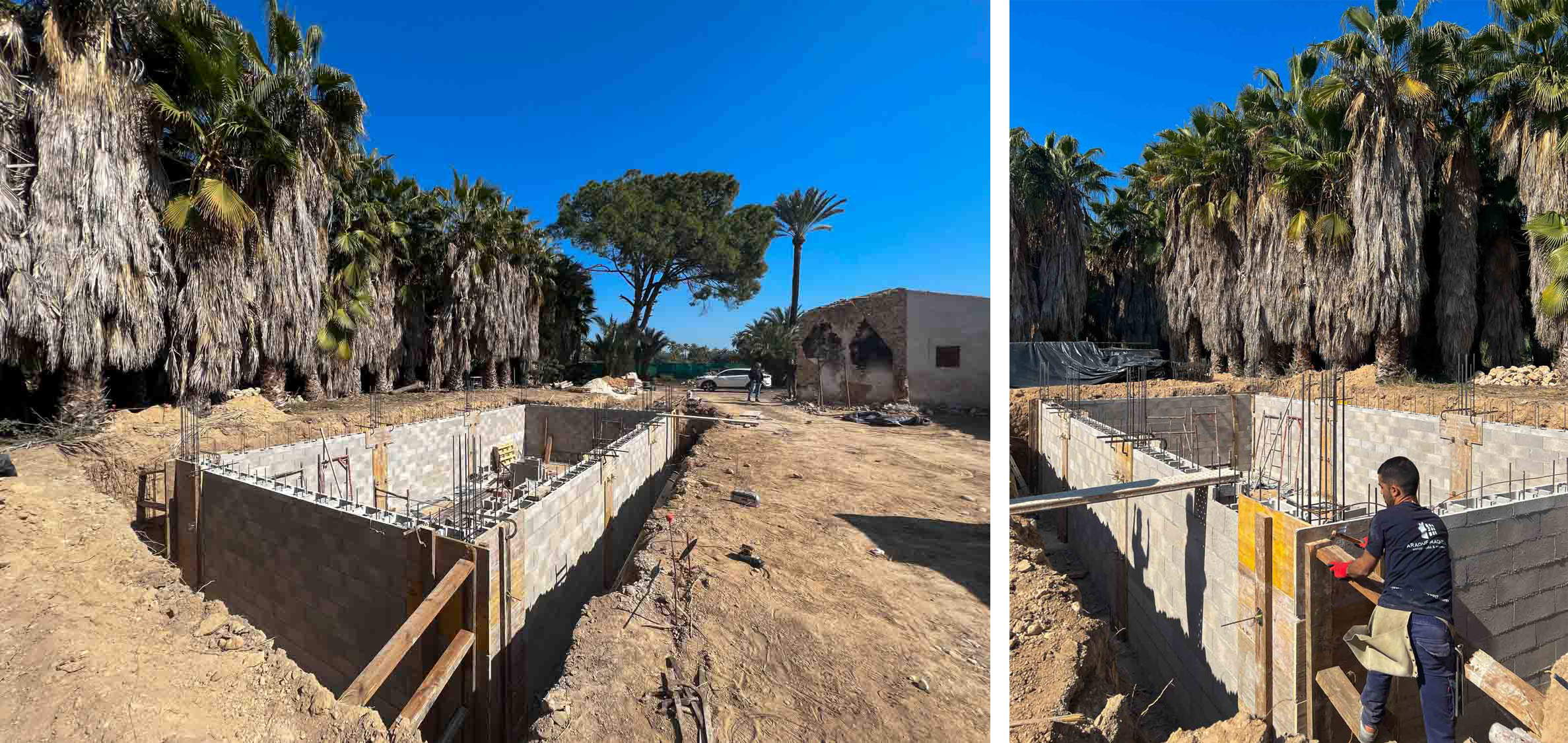 At Araque Maqueda we carry out the entire process of building the house, covering all trades, so in the erection of the wall and the pillars, we have experienced formworkers to obtain the best possible results.
For the lifting of the pillars of the house, the same process previously mentioned is followed, as we can see the environment in which the pillars are developed is magnificent, a perimeter landscape wall of palm trees, giving it a wild touch.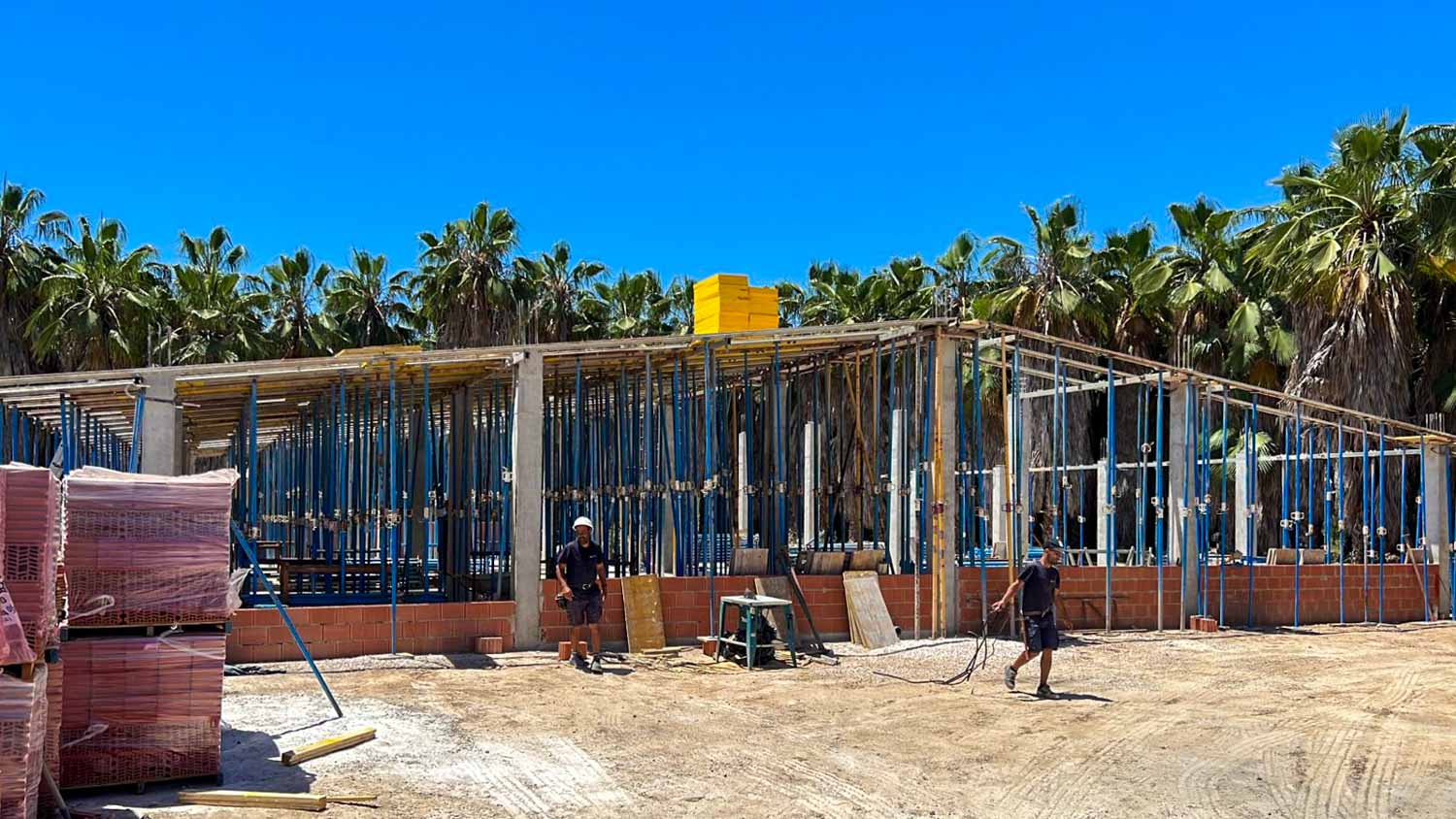 With the execution of the pillars, the formwork of this roof is proceeded, which has the singularity of being inclined and having an interior patio in the center of the roof. Be sure to follow the blog to see the progress.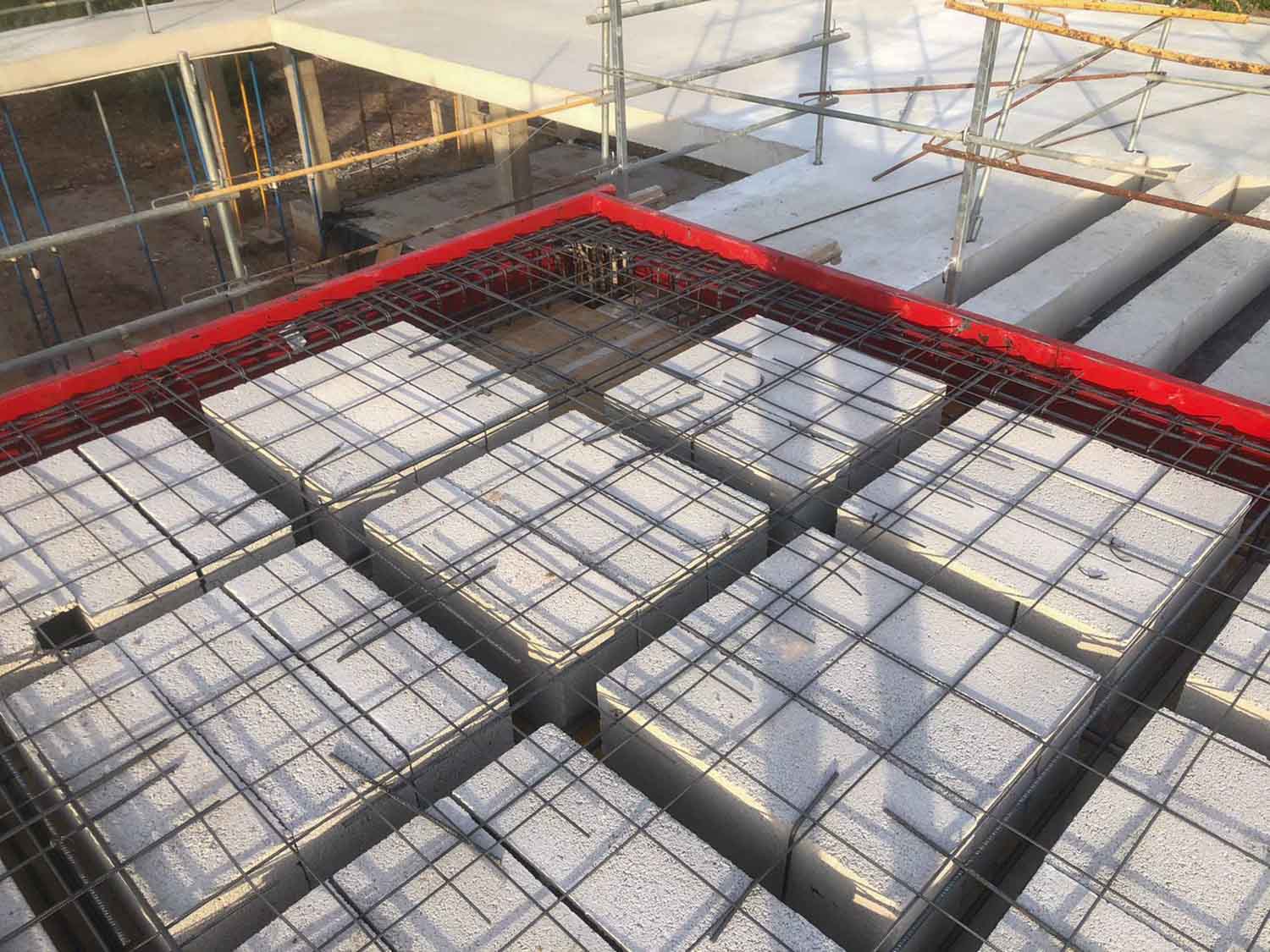 All the reinforcements and their overlaps are reviewed so that the structure works correctly and all the loads of the prisoner itself and of the possible overloads are contemplated.
The roof of the house is developed with ceramic tiles, providing a more rustic environment due to its location and the initial idea of the future owners.
A liquid waterproofing of the roof is made to guarantee the tightness of the roof, and it can be seen how we locate the central part that will be the patio of lights.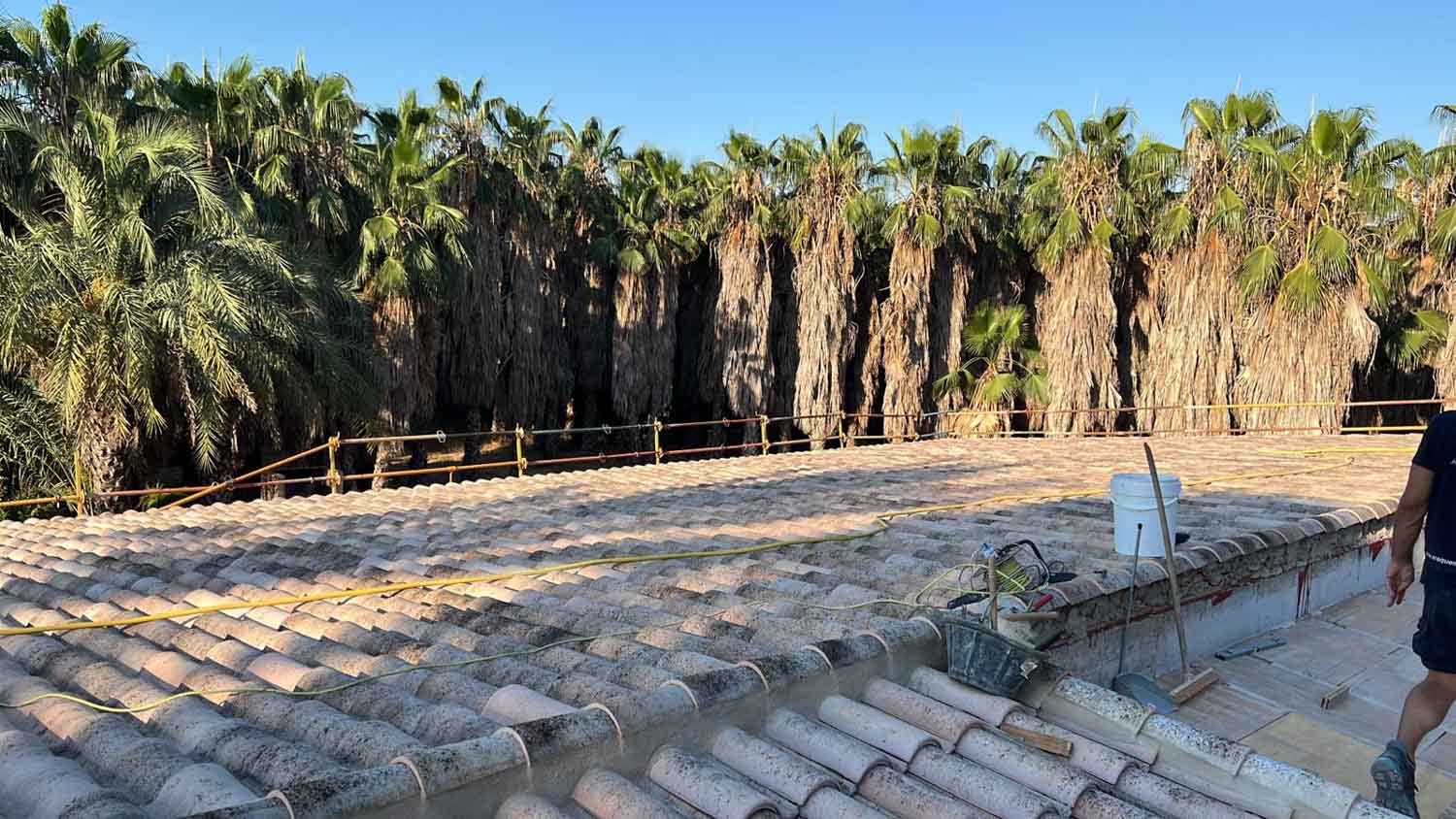 This is the result of the finished roof, of which we have been super happy with its execution, we advance step by step in our goal.
Would you like to do a work with us?