Spatial use of the housing
Interventions in small spaces must offer us an architectural sensitivity to take advantage of every meter or every corner, this sensitivity allows us to focus on small details and obtain wonderful results. In this work, the main objective was to squeeze every corner of the intervention to provide it with functionality and benefit within the housing program.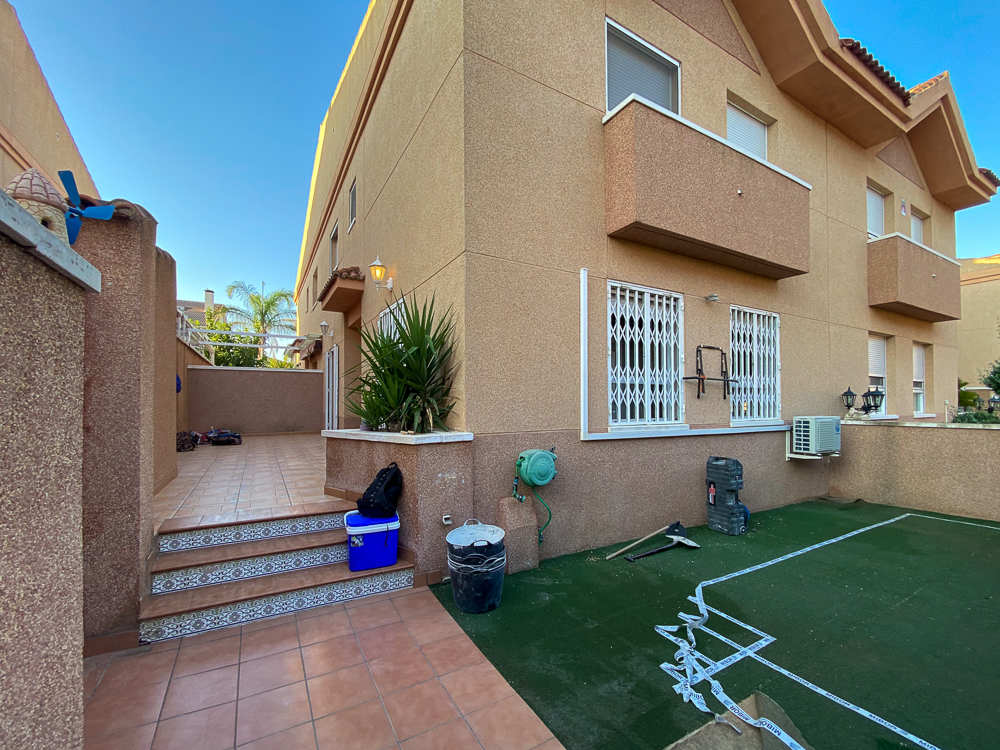 The house is located in an urbanization of townhouses, where they have a small private garden and an exterior corridor to access the house. In this case, both spaces did not express their performance within the daily program of a home. To do this, we will tell you step by step what was proposed in the house to provide it with greater comfort.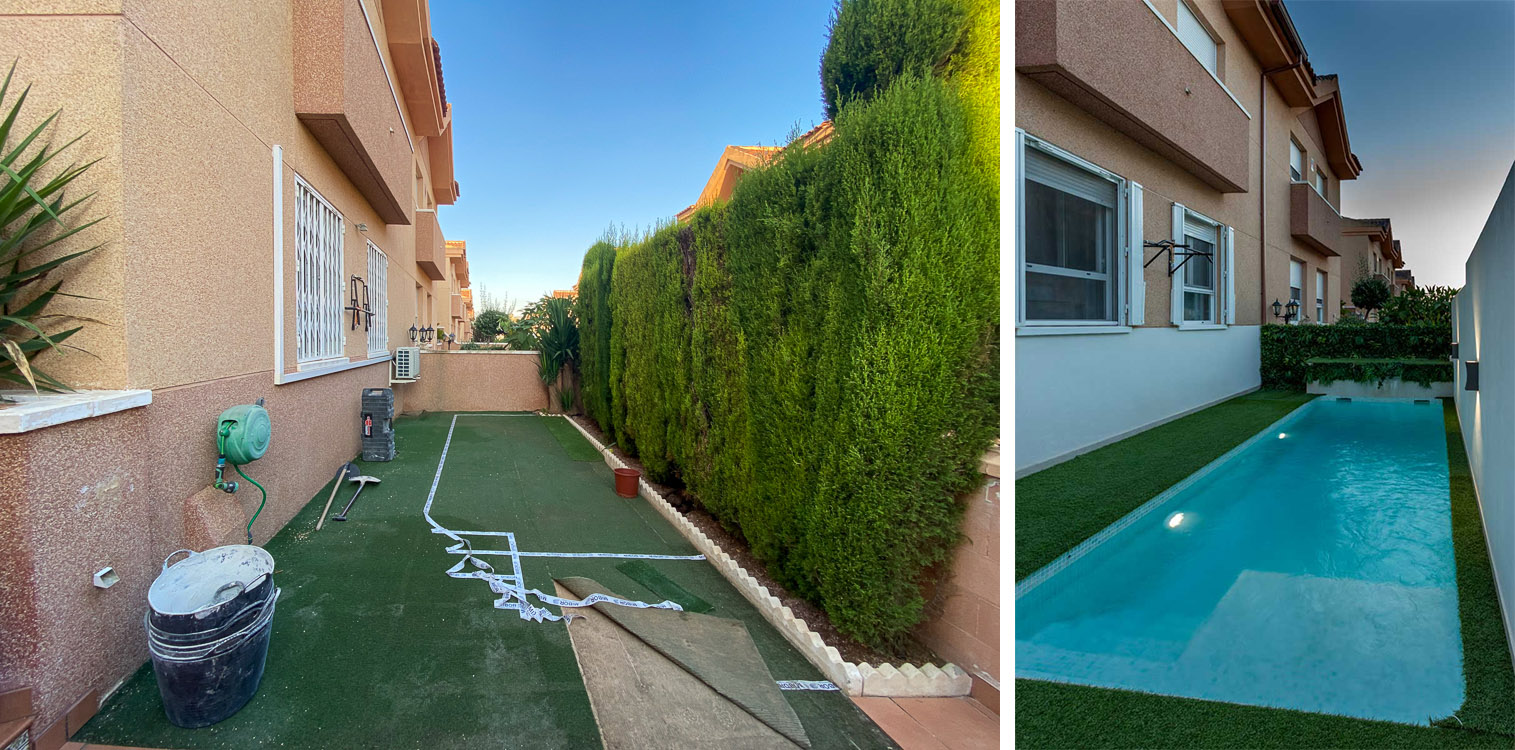 The family that resided wishes to have a swimming pool in their home, so in the garden space they studied and proposed a swimming pool that will be completely integrated with its closest surroundings, acquiring an architectural sensitivity with what exists and, in turn, providing it with a certain attractiveness and use of space.
Given its location, it could not be accessed with any machinery to make the pool hole, so the excavation had to be carried out by hand, until the desired measurements were achieved.
With the hole already made, and the entire perimeter structure of the pool made, the pool is covered with the characteristic tile material, which in this case comes in 30×30 sheets, to have a greater laying performance. In these small spaces we must pay close attention to the resolution of constructive meetings.
On the other hand, in the section of the corridor where the entrance to the house is located, we wanted to expand the kitchen to make better use of this space and thus provide the house with a meeting place and family interactions, having an architectural sensitivity and permeability between exterior and interior, connecting the new garden area with the extension of the kitchen.
Each project or each minimal intervention is very different and is made up of many variants to be explored, for the same reason at Araque Maqueda we study and develop each intervention in detail, to offer an architectural sensitivity that is capable of responding to the needs of the client.
Visit our section of featured works to see all the final finishes and to see more of our interventions, we are waiting for you in the next publication!
Would you like to see how the finished work turned out?