The architecture of the XXI century: eco-efficient and avant-garde.
The world is going faster and faster and inevitably brings with it constant changes that no one should be left behind. Are you ready?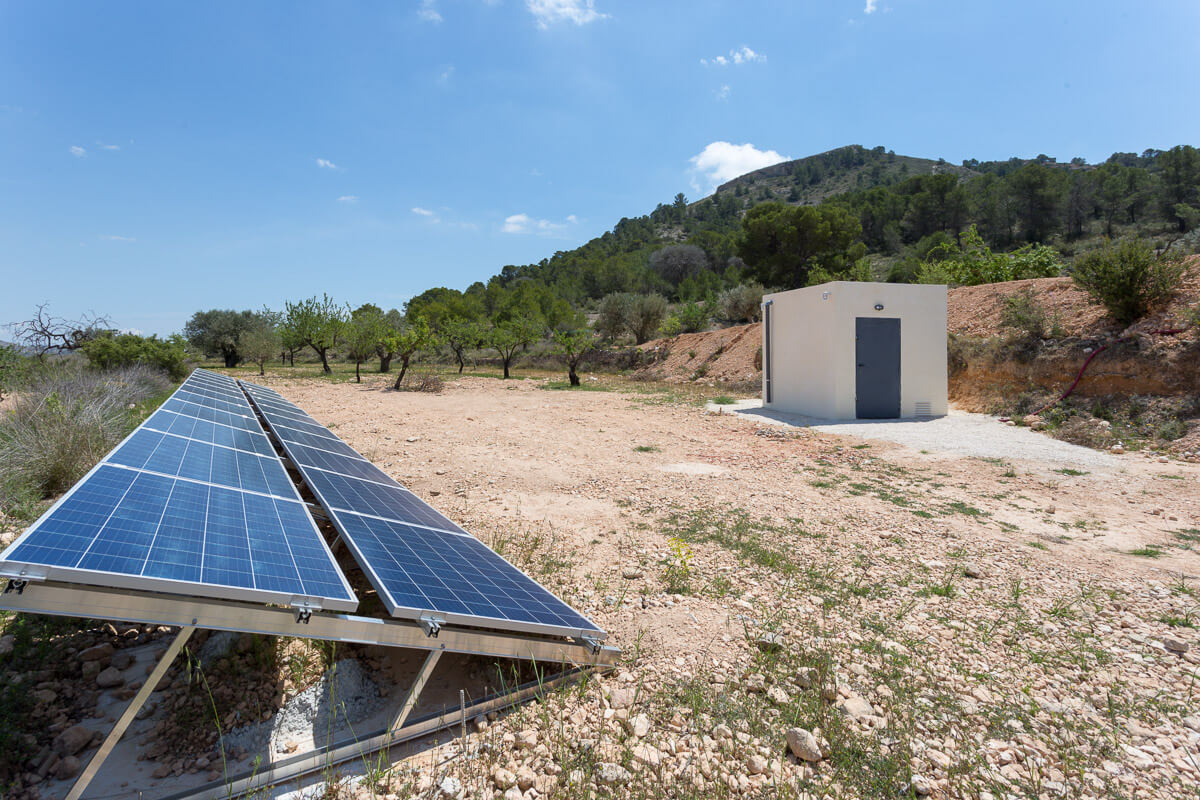 Solar panels installed in a minimalist villa in Hondón.
Since the end of the last century and due to the problems of climate change, global warming, water scarcity, etc. architecture has reinvented itself adapting to new circumstances by developing a new paradigm:
Sustainable architecture, ecological or eco-tech (ecological technology). The new regulations on energy eco-efficiency of houses and buildings order that constructions must be more sustainable and ecological, in order to use (and economize) in a responsible way the natural resources that surround us and of course respecting the ecosystem.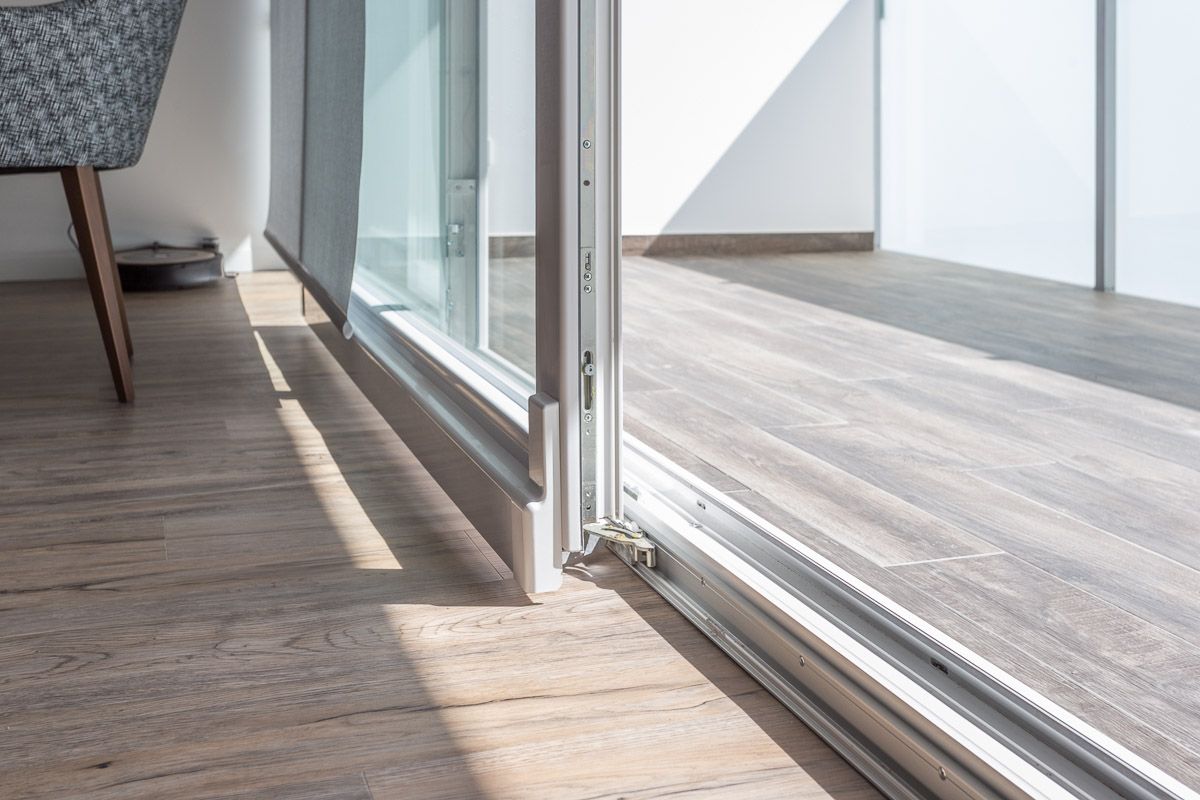 Detail of the tilt-and-turn PVC window that we installed in this comprehensive reform in Elda.
From facades that protect the interior of houses and buildings from solar radiation (while helping to save energy in cooling), to wind turbines or solar photovoltaic panels that create electricity, as well as the creation of larger green areas or even techniques for collecting rain. All this without renouncing the personality and style of each architect, maintaining eco-efficiency and design together, as is the case with these works carried out by Araque Maqueda.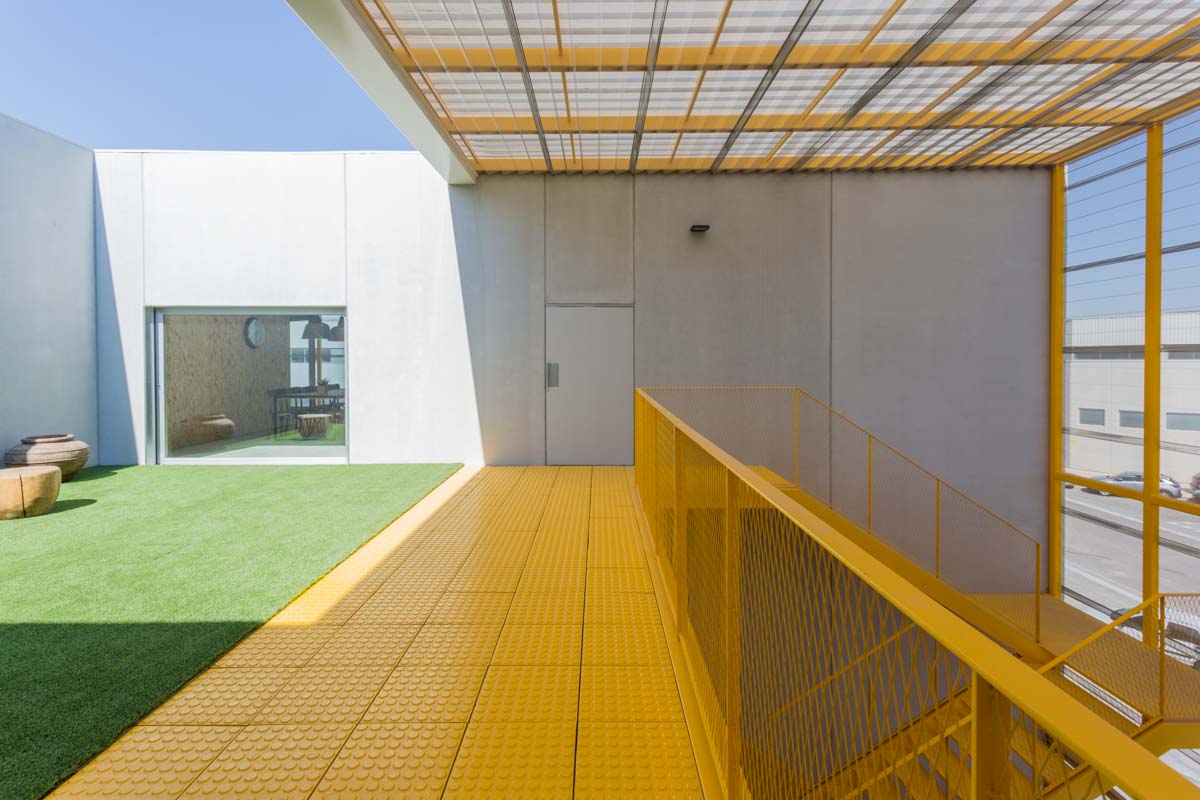 Curtain wall with microperforated sheet of the ITAE warehouse
It is a way of giving a more aesthetic and current appearance to urban centers (and also coastal or inland areas) while promoting a more sustainable and ecological way of life, something increasingly necessary for the planet.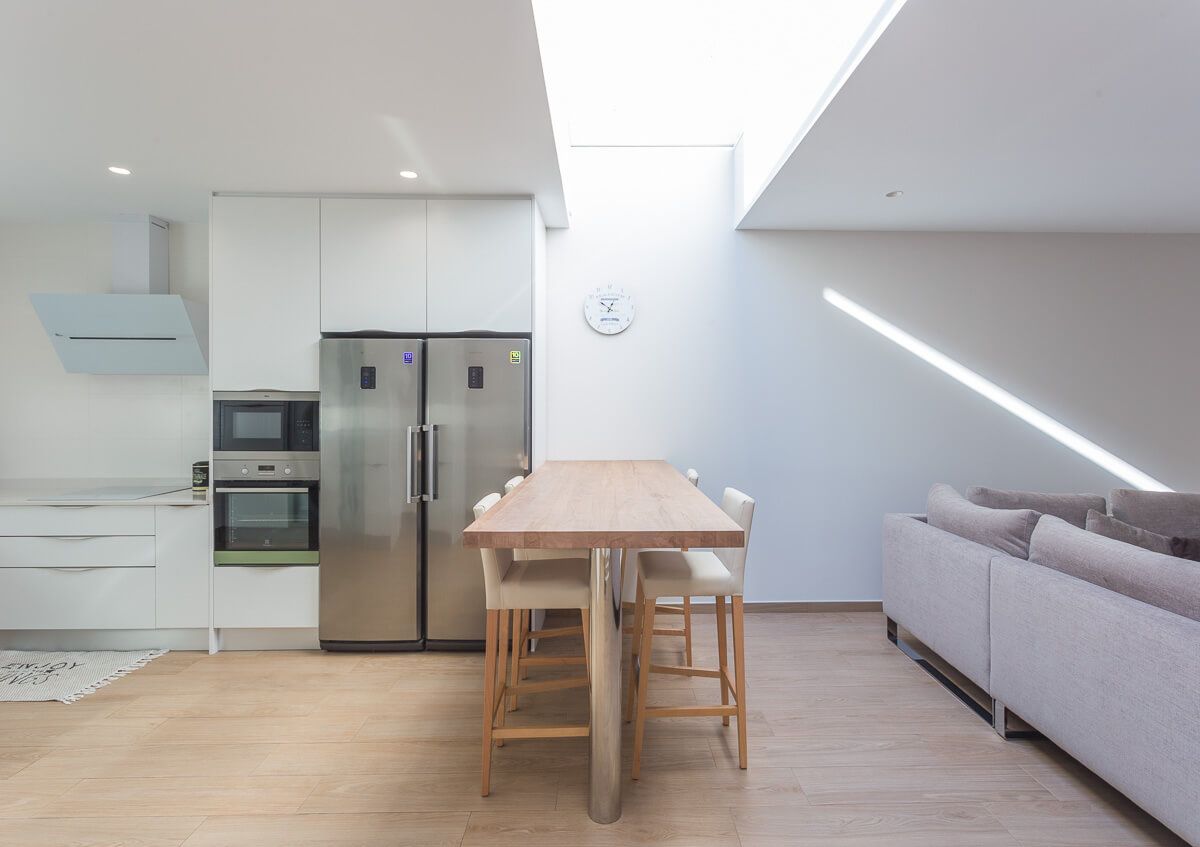 Skylight of a ground floor extension in Pinoso.
As time goes by, there are more people committed to the environment demanding this type of housing that is committed to energy progress. If you also want to be part of this change and enjoy a home of these characteristics, get in touch with us, we will be happy to attend to your needs.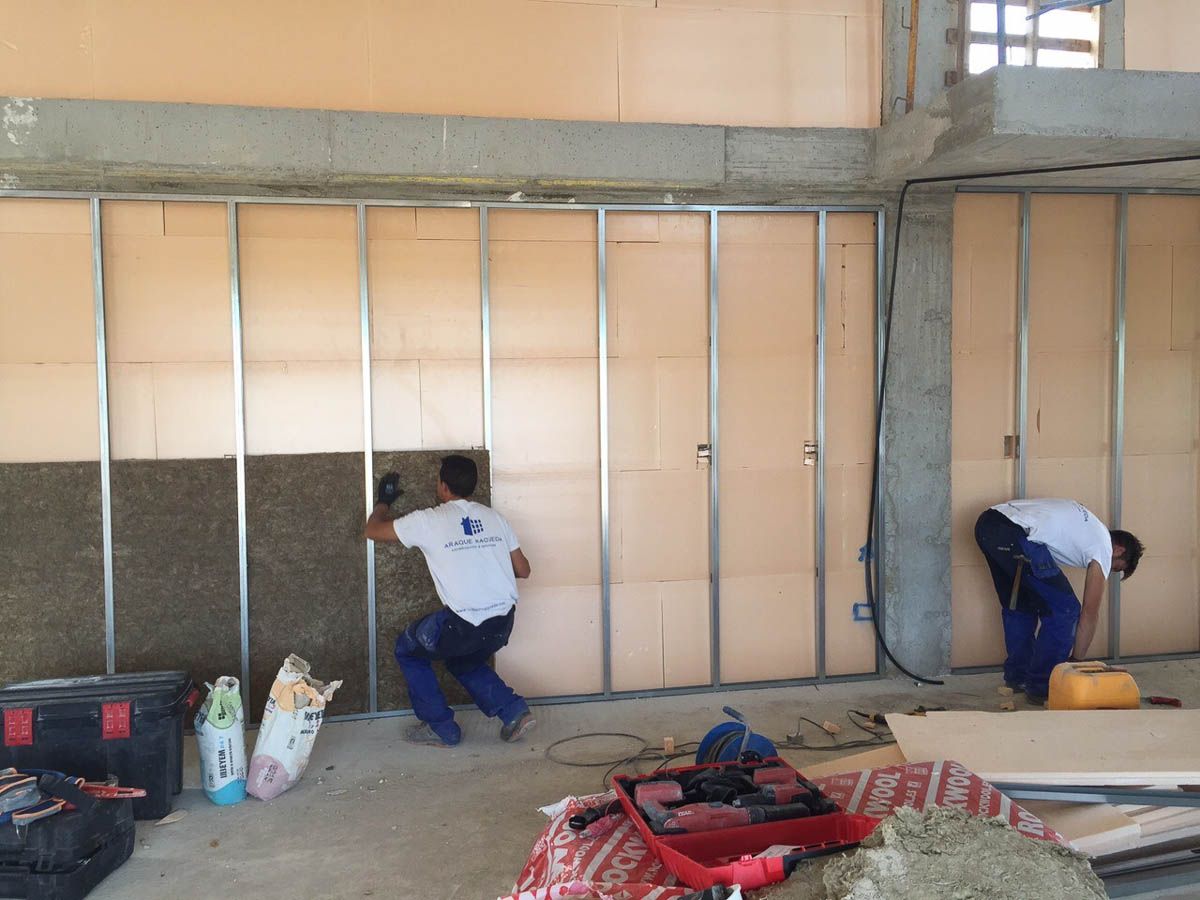 Isolation of this wall in Elche.
ARAQUE MAQUEDA
Adress:
Calle Cánovas del Castillo, 5. Pinoso, Alicante (España)
Phone number:
+34 965041225
Schedule:
Mondays  to Fridays from 8:00 to 16:00h