Single-family house construction in Alicante
A house located in an urban environment must be integrated with the adjoining buildings, but this is not incompatible with a modern and attractive design.
In this Project, the facade cladding had the main attention. Several materials were combined, and the cladding joints were executed with extremely delicacy.
Project details
Client: Particular
Location: Alicante, Spain
Project type: Single-family house
Intervention area: 250 m²
Phase: Finished
Architects: COR Asociados
Photography: Dani Bravo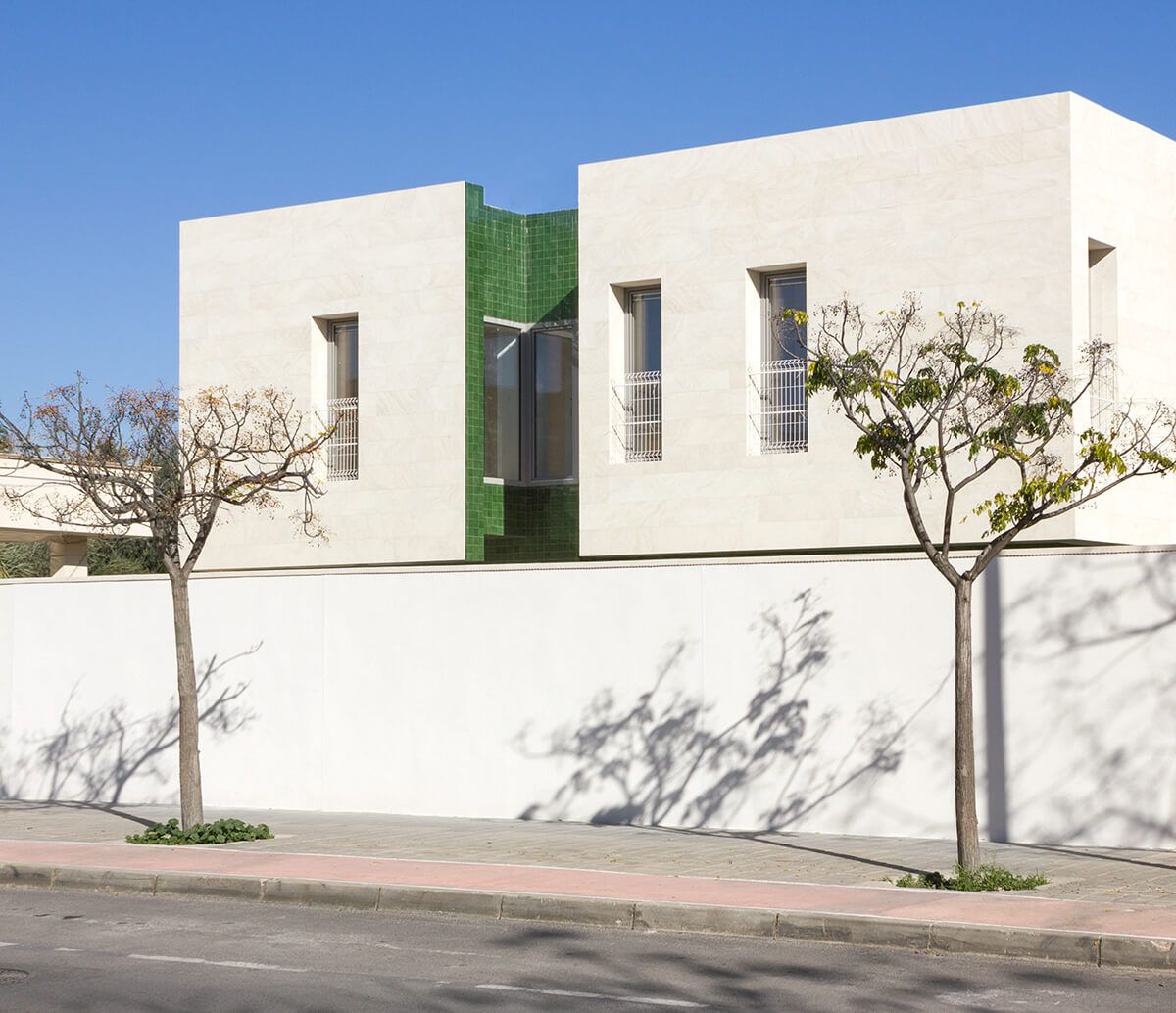 The key piece of the exterior design of this house is the contrast between the facade materials and the mixture of volumes of the building.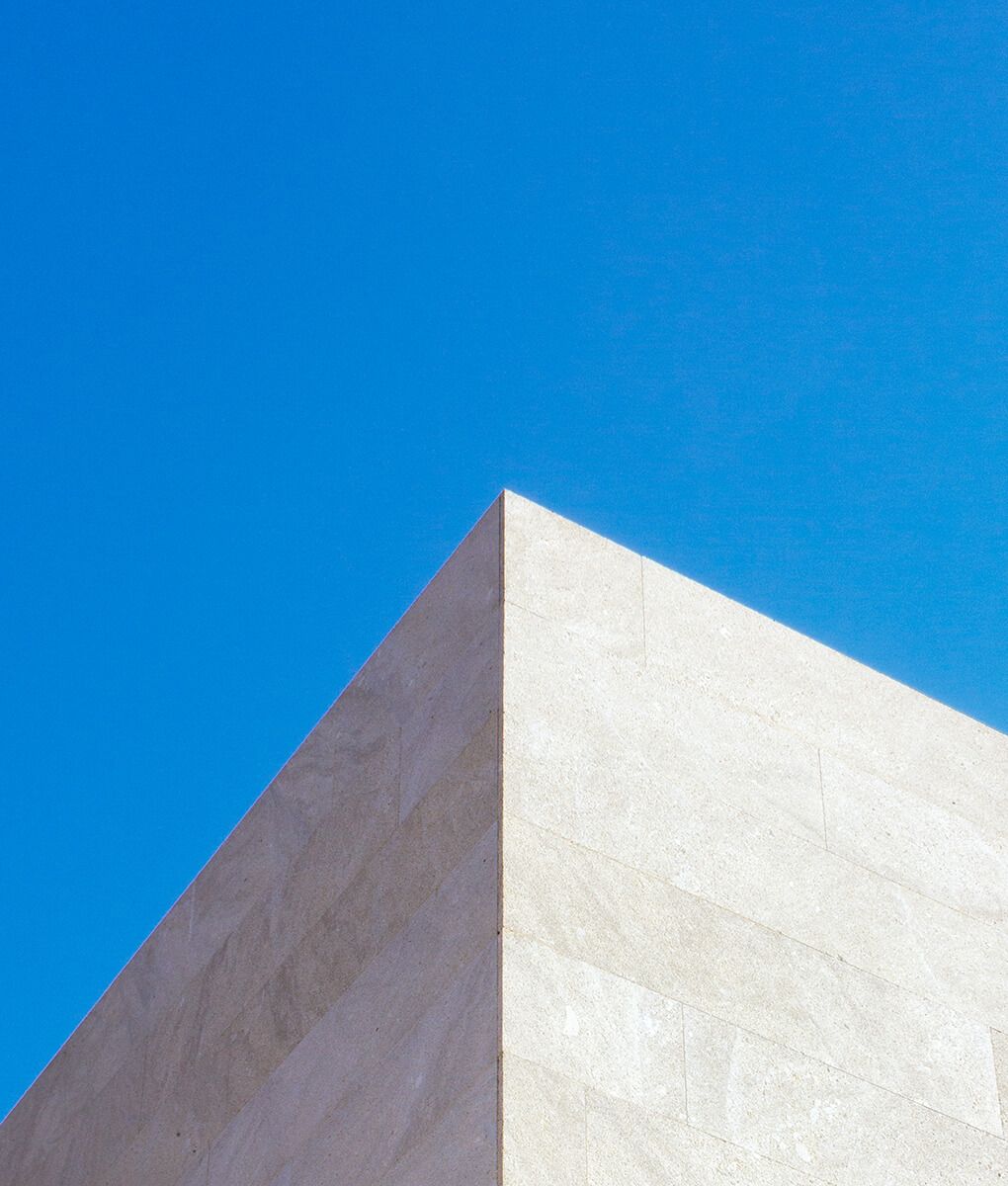 A yellow stone was used for the facade cladding. Every piece was carefully set to keep the level and flatness of the façade, as if the building was carved from a single block of stone.
The negative spaces of this volumes are highlighted by the small green tiles. This detail gives a very personal and original touch to the house.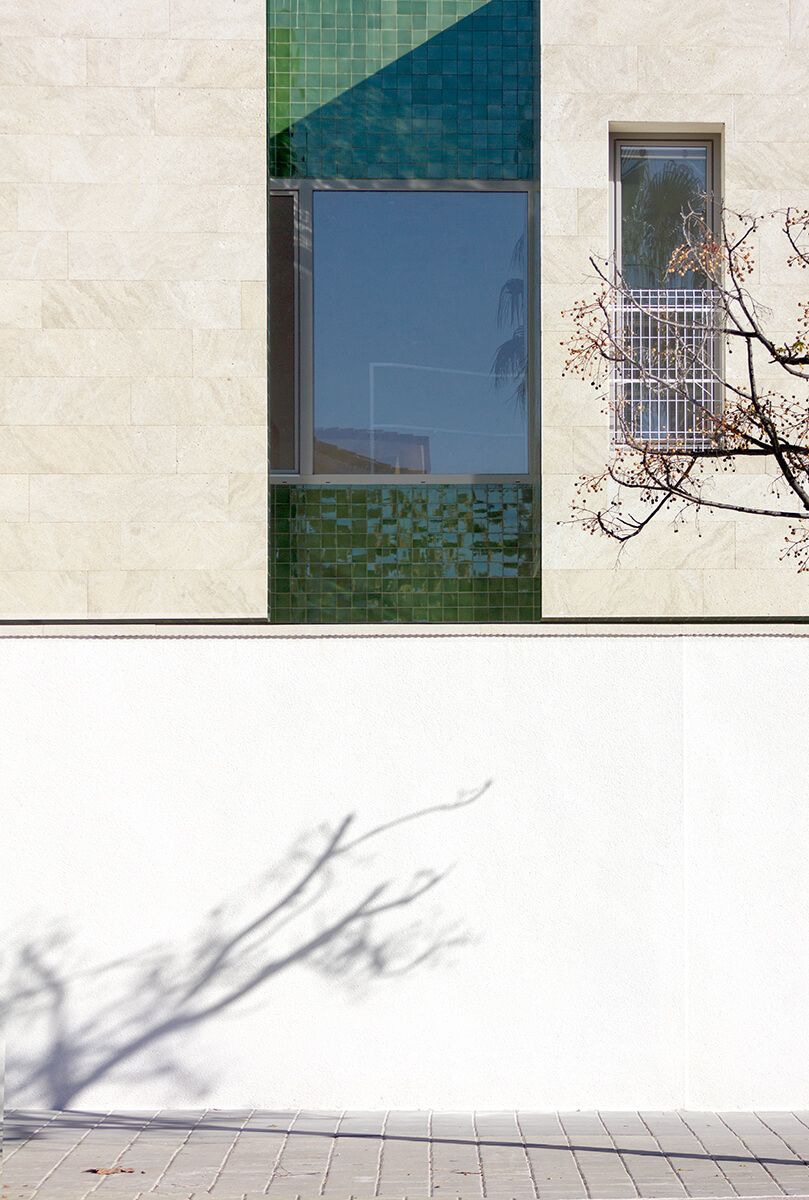 The perimeter wall of the plot was finished with white monolayer mortar. The crowning of the crown was made with the same stone used in the facade cladding.
The geometry of the set was designed so that the outer wall extended in front of the building. A solid fascia as the basis of the composition.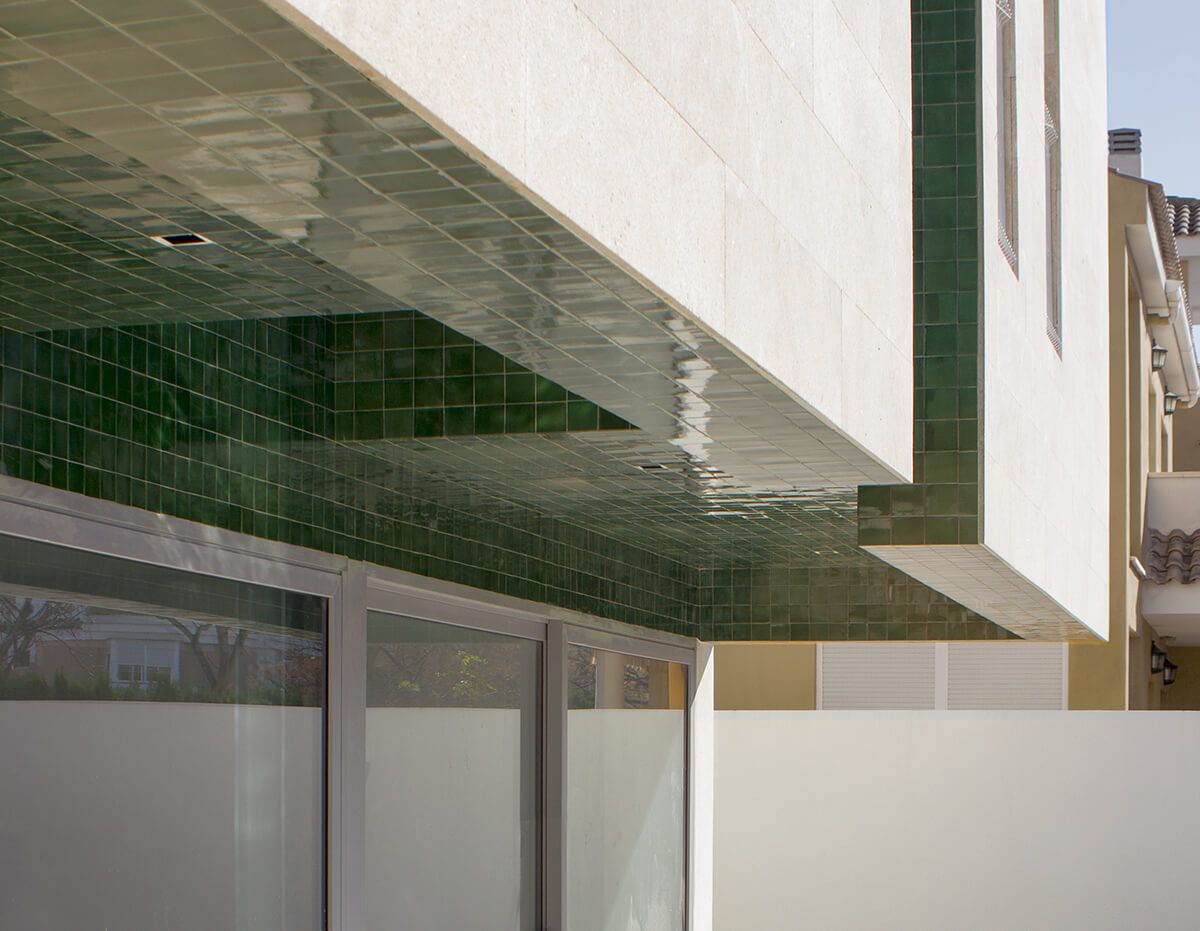 This arrangement allows the solidity of the upper floor to be combined with a light enclosure on the ground floor. With this, an opening of the interior space towards the plot is achieved without losing privacy.
If you are thinking about building your own house with an original design, please contact us. Tell us about your likes and interests and we will take care of everything you need to build the house of your dreams.
Would you like to build a single-family house?