The work that we show you today is a unique architectural piece, located in a privileged location at the top of a hillside on the Alicante Mediterranean coast, with spectacular views of the sea and the mountain. The essence of the Mediterranean gives the opportunity to create designs such as this house, where design clearly responds to Mediterranean architecture trends.
Project Details
Client: Private
Location: Alicante, España
Program: Vivienda unifamiliar aislada.
Intervention area: 250 m2
Estate: Finished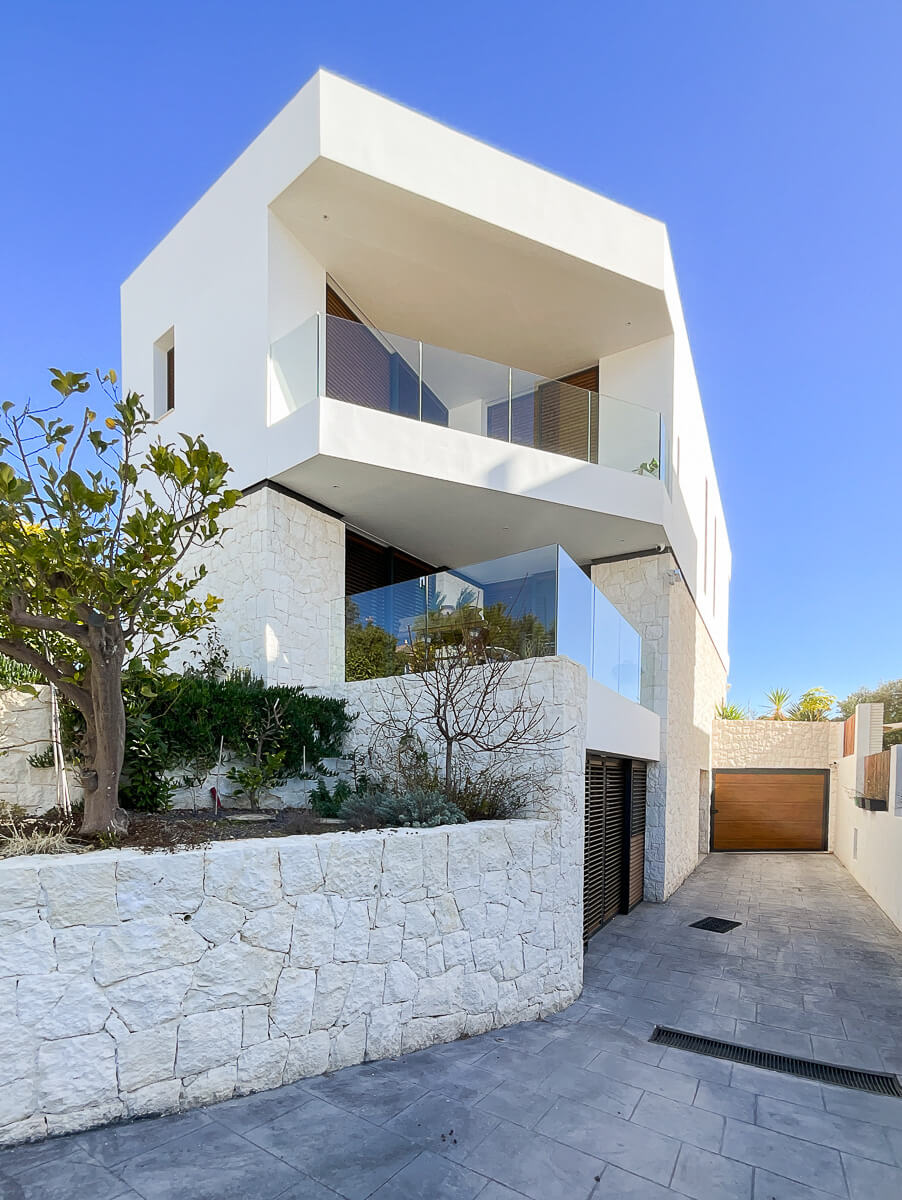 The house consists of a basement plant, ground floor and first floor, where its needs program depends on the plant where we are located.
The texturing and color of the masonry stone generates an architectural purity throughout its route, generating straight lines and spatial management. The facade generates bankruptcies and chaflanes to make the most of the sunny during the hours of the day.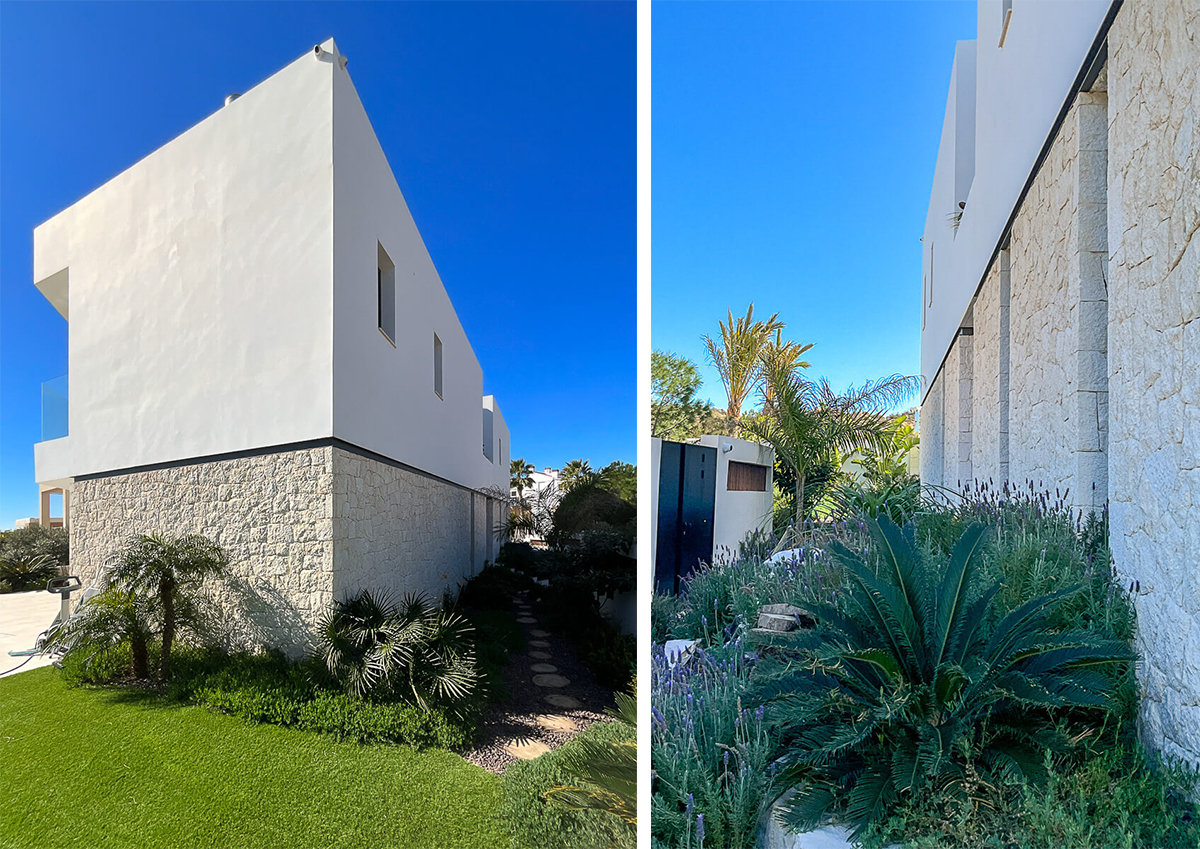 A garden area is located through the outer perimeter of the house where to generate that concept of fauna and green in a house, leading to those spaces where nature and architecture live together.
It can be differentiated as there is a deolidarization between masonry and monolayer lining through an anthracite color profile, which is integrated correctly into the architectural piece and at the same time separates both volumes, being very well differentiated.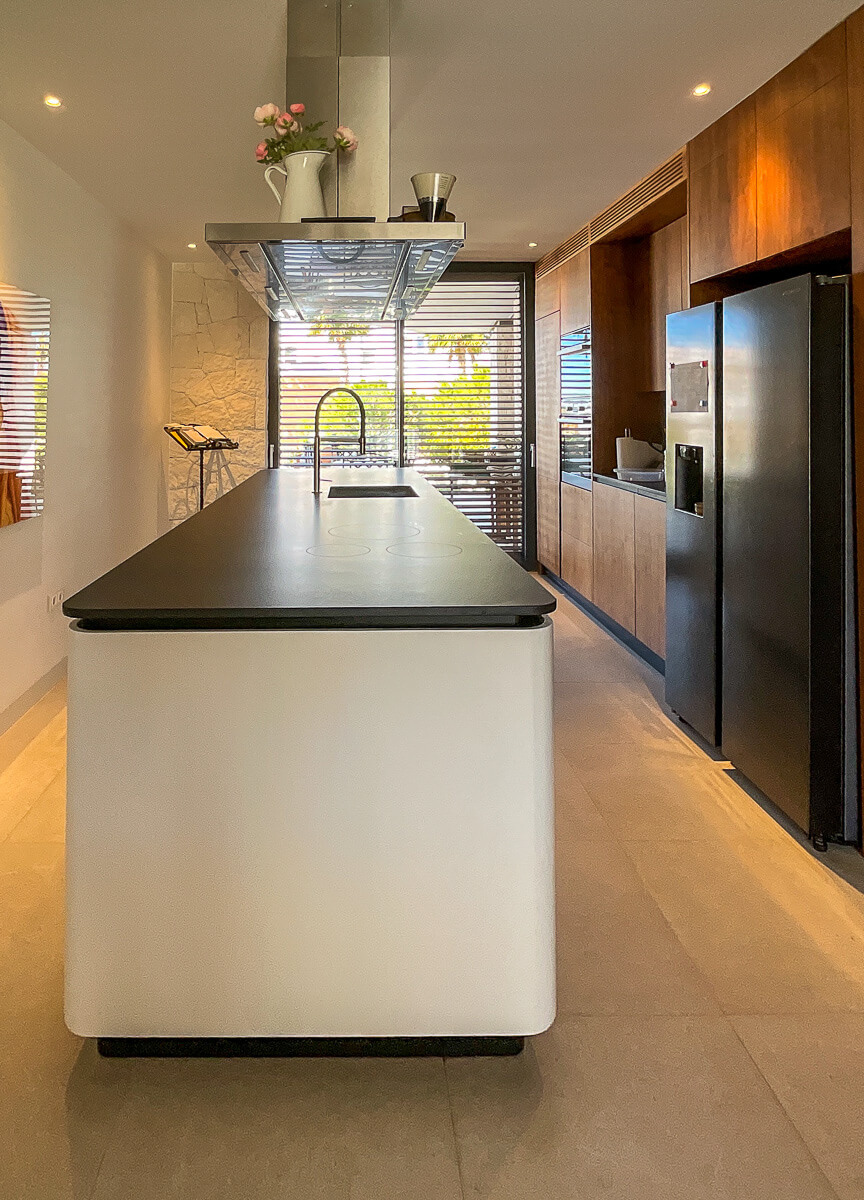 The interior space generates a contrast to the interior, since they opt for darker materials combined with more neutral coating.
In this case, the kitchen presents a minimalist design with the corners of the rounded island, being kind to the possible interactions.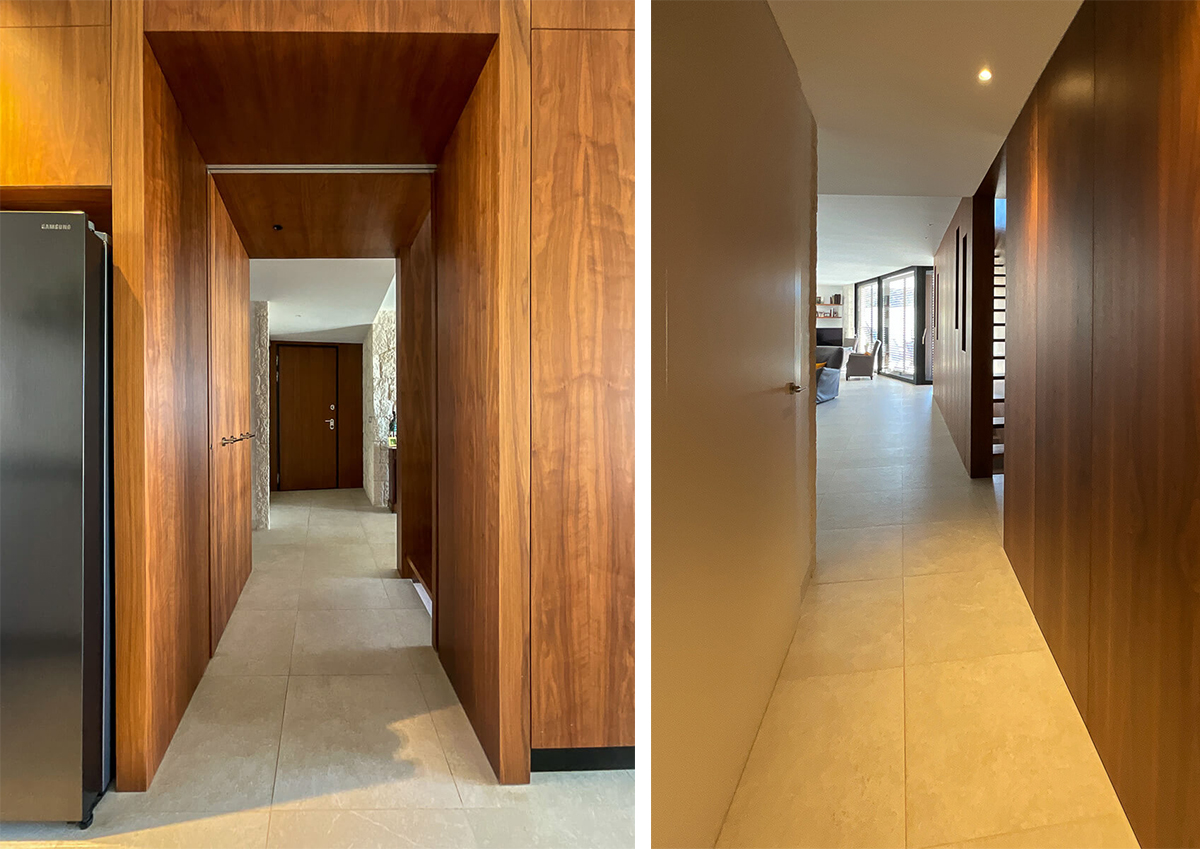 In the interior spaces of communication, they were lined by wooden panels with a vertical texturization, generating a very fine encounter between the vertical and horizontal wall, without the need to place any rolling element.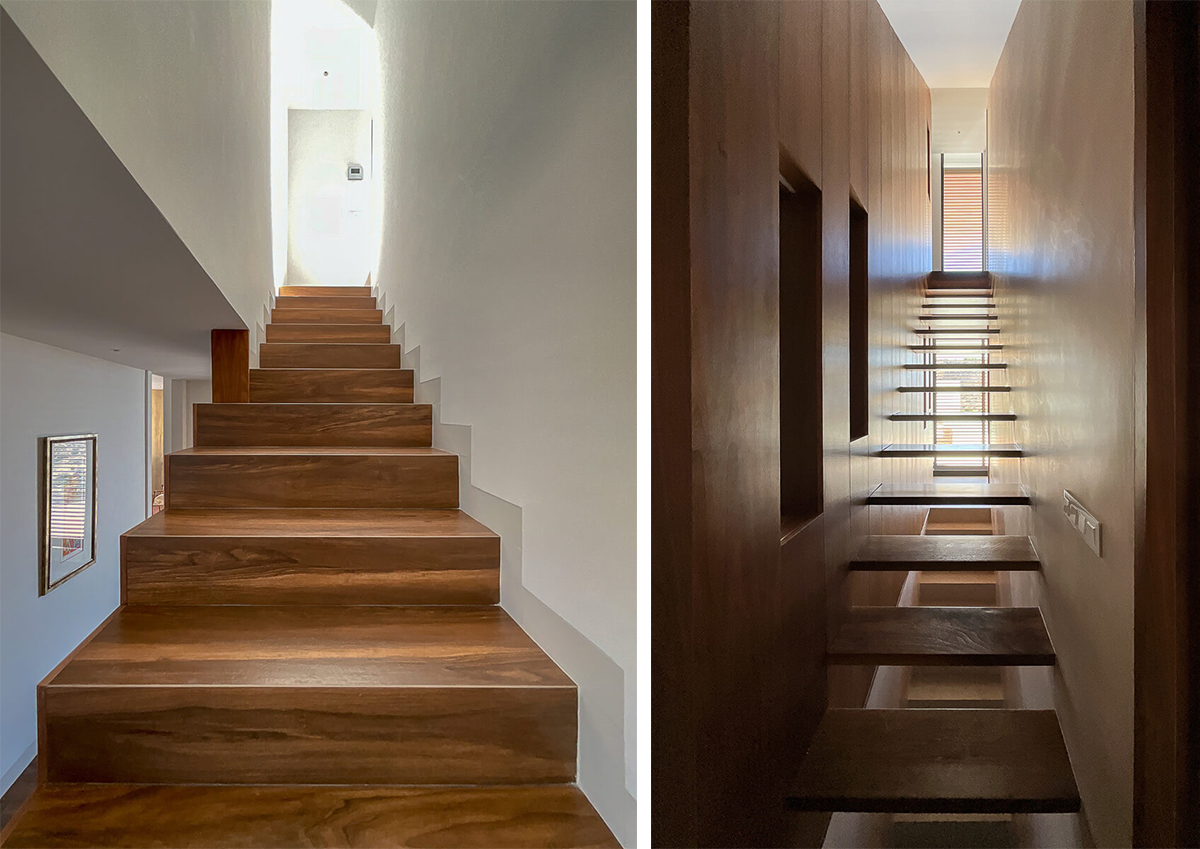 The steps of the stairs follow the same wood coating criteria with different shades. In this case, the ground floor steps are placed on the walls giving rise to that feeling of flight and release of space.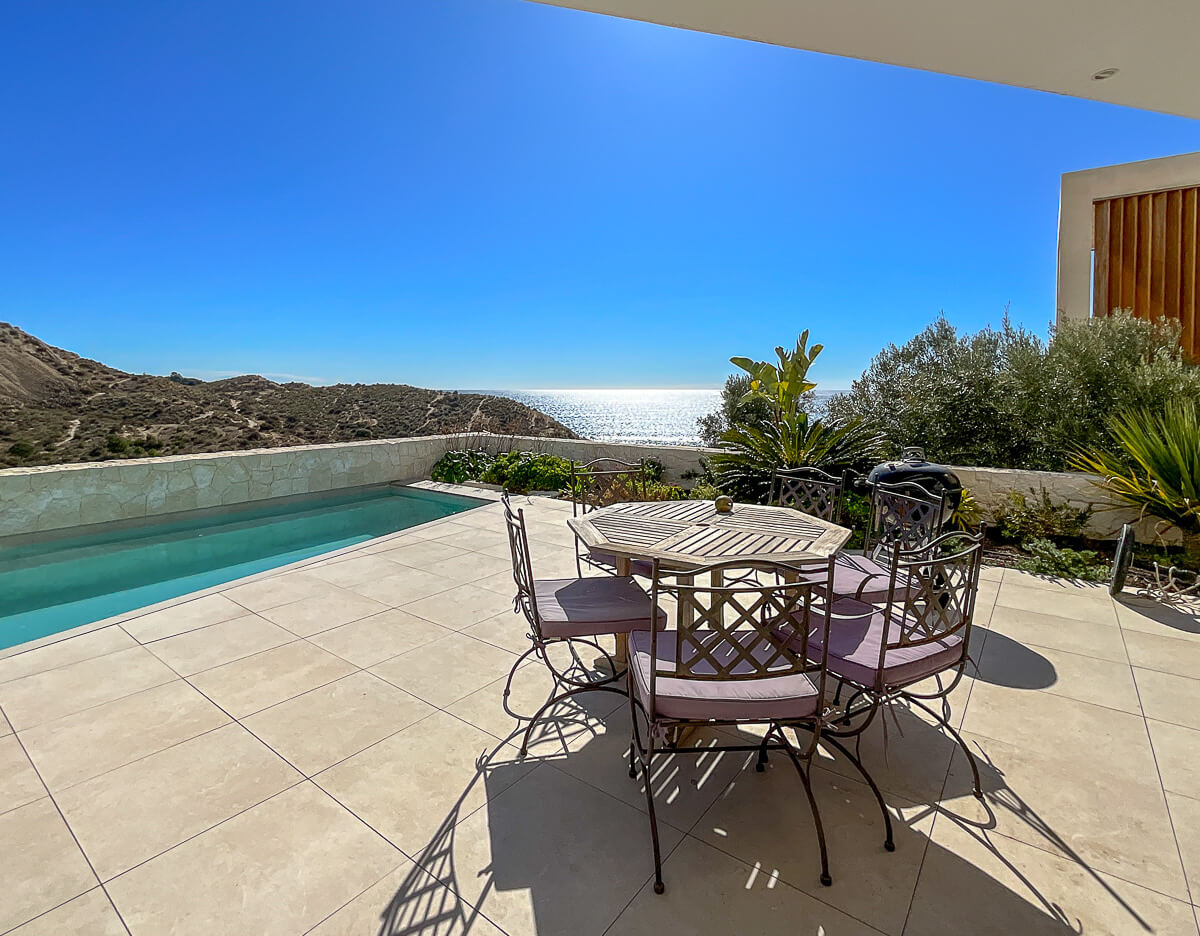 Behind the entrance we find the private terrace with these spectacular views after the orchards. Who would not like to have breakfast every day there?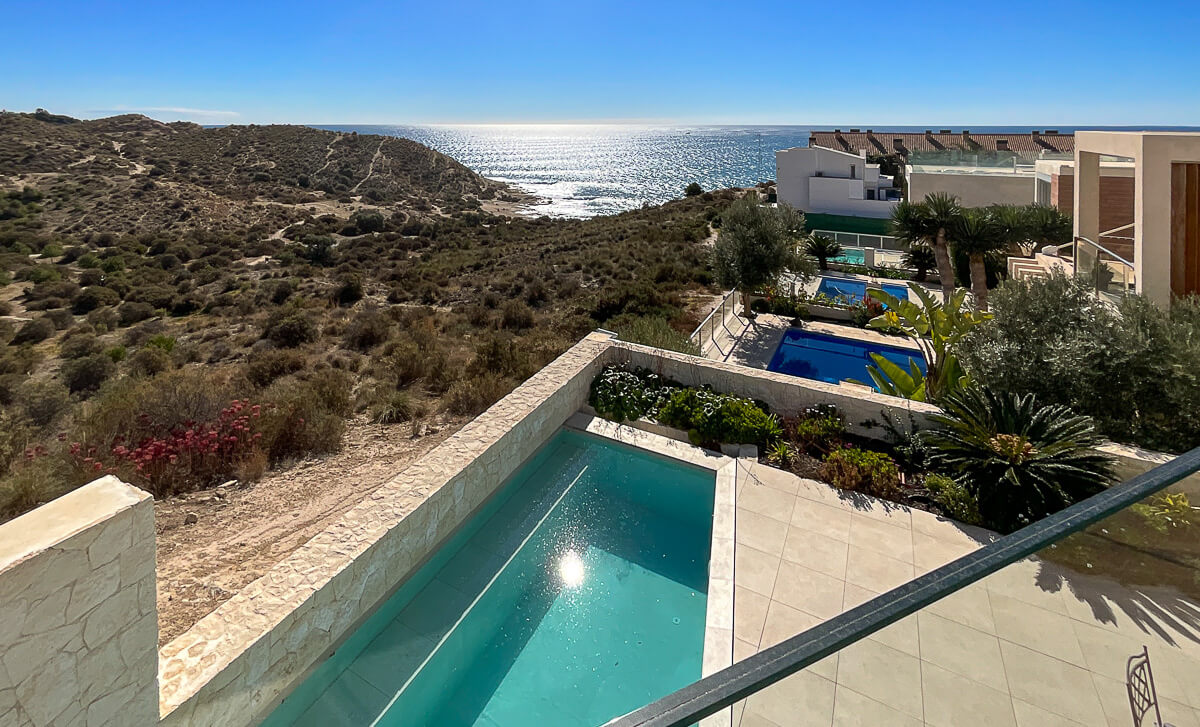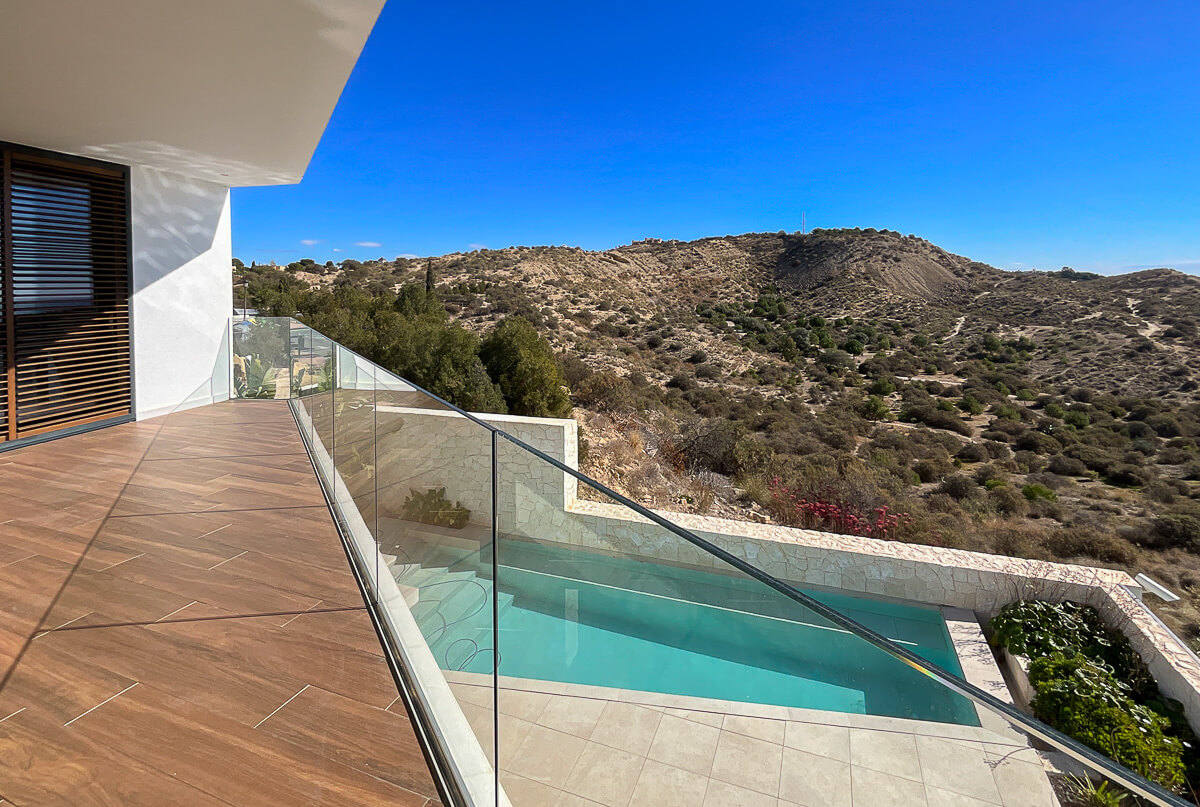 The balcony allows us to have a view to the entire corporal and the beach horizon, by placing tempered glass in the railings without profiles, they give rise to generating that visual continuity to the landscape, not giving rise to interruptions.
Housing as the shown have a great project, constructive and economic challenge, but from Araque Maqueda we focus on optimizing and developing all the processes in the most effective way, so that the most optimal results are obtained.
Would you like to have a house as it is?