Single-family home construction in Elche (Alicante)
Developing a new construction project from its foundations is a challenge that we always approach with illusion.
This project located in the Bajo Vinalopó of Alicante brings together all the ingredients that are necessary to build a high-quality house, which are a good design, a perfectly coordinated construction management, and a clean and careful performance of the works.
Project details
Client: Particular
Location: Elche, Alicante, Spain
Project type: Single-family home
Interventon area: 150 m2
Phase: En construcción
Architect: COR Asociados
Project manager: TAUT Servicios
What would you like to see?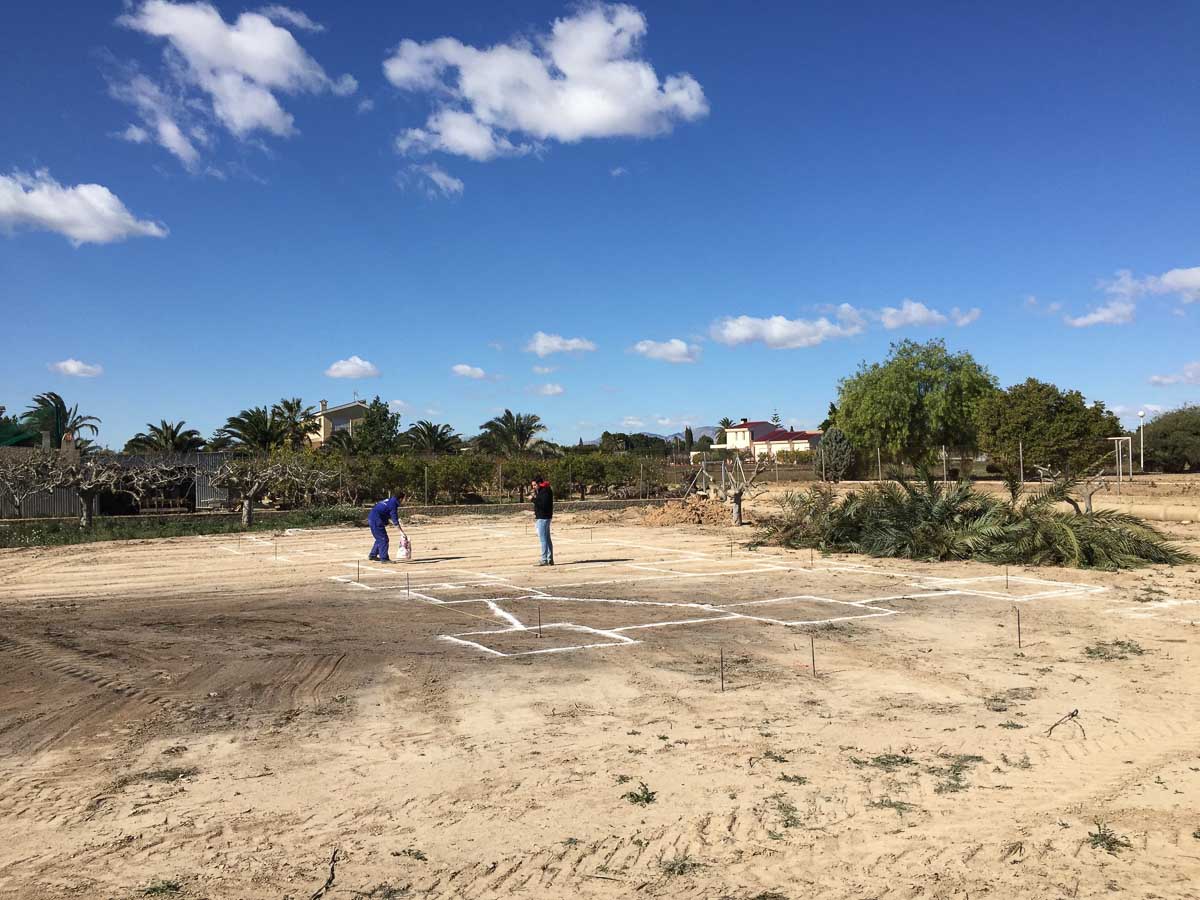 Setting out the foundation plan on ground.
This phase of the project is essential to determine the positioning of the building and, in particular, its foundations. It enables the works to proceed on site exactly according to the design.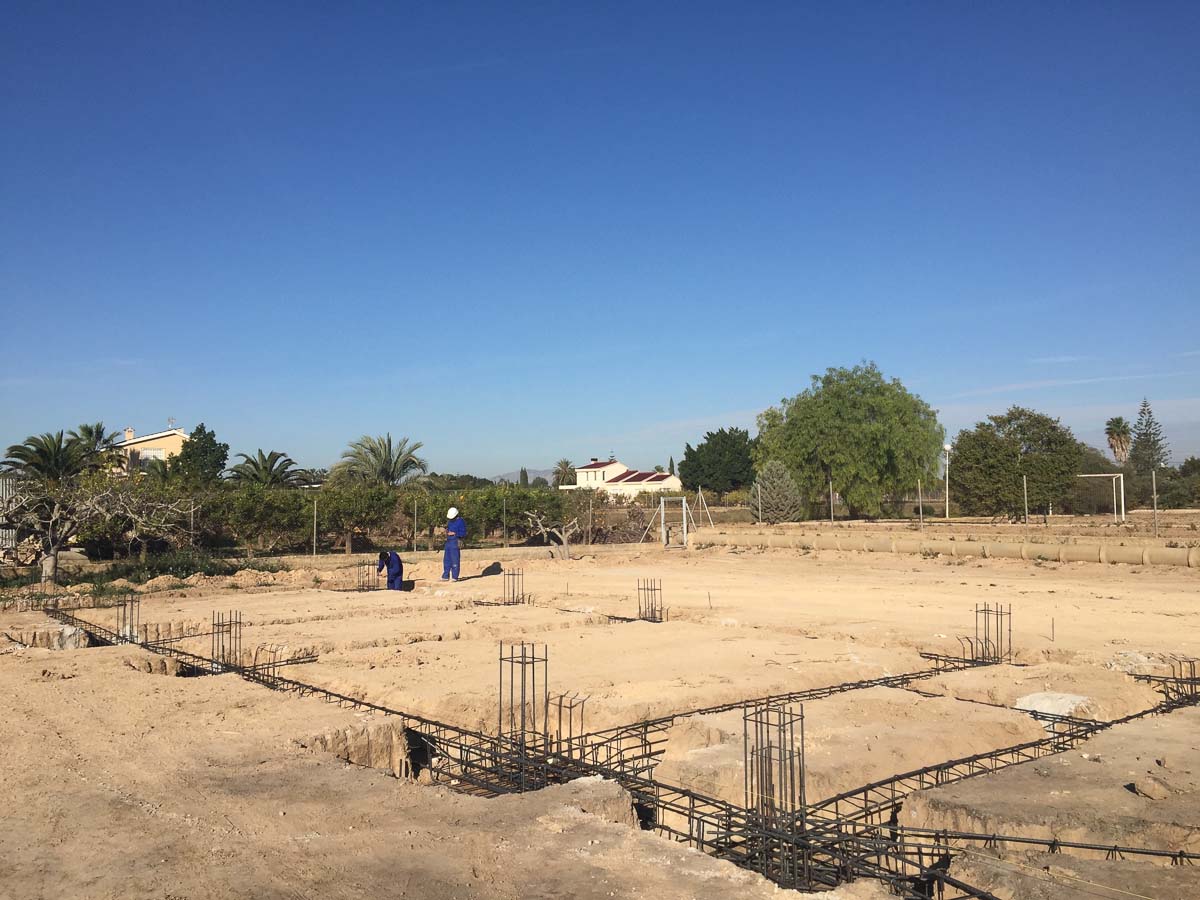 Excavation of ditches and placement of the foundation reinforcement.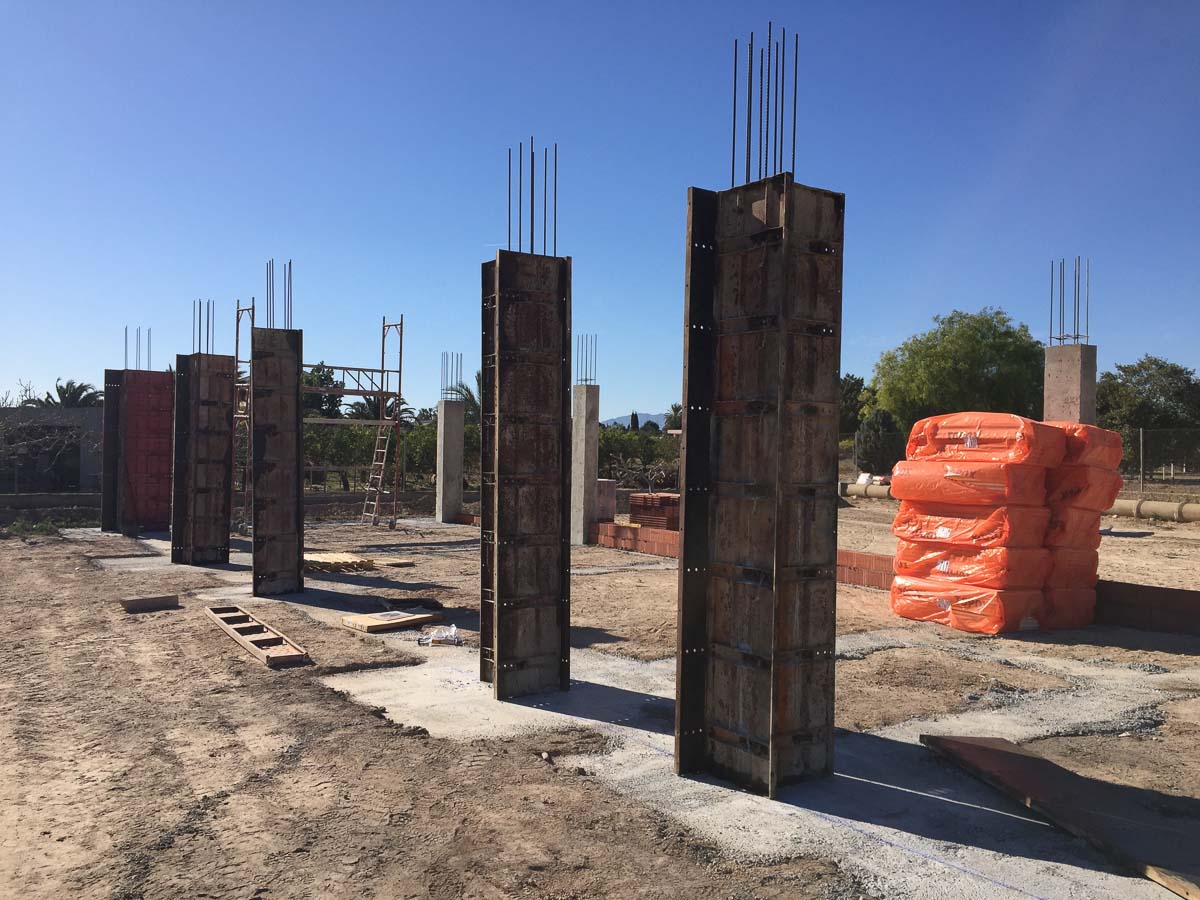 Concrete pouring on foundations and formwork of the ground floor columns.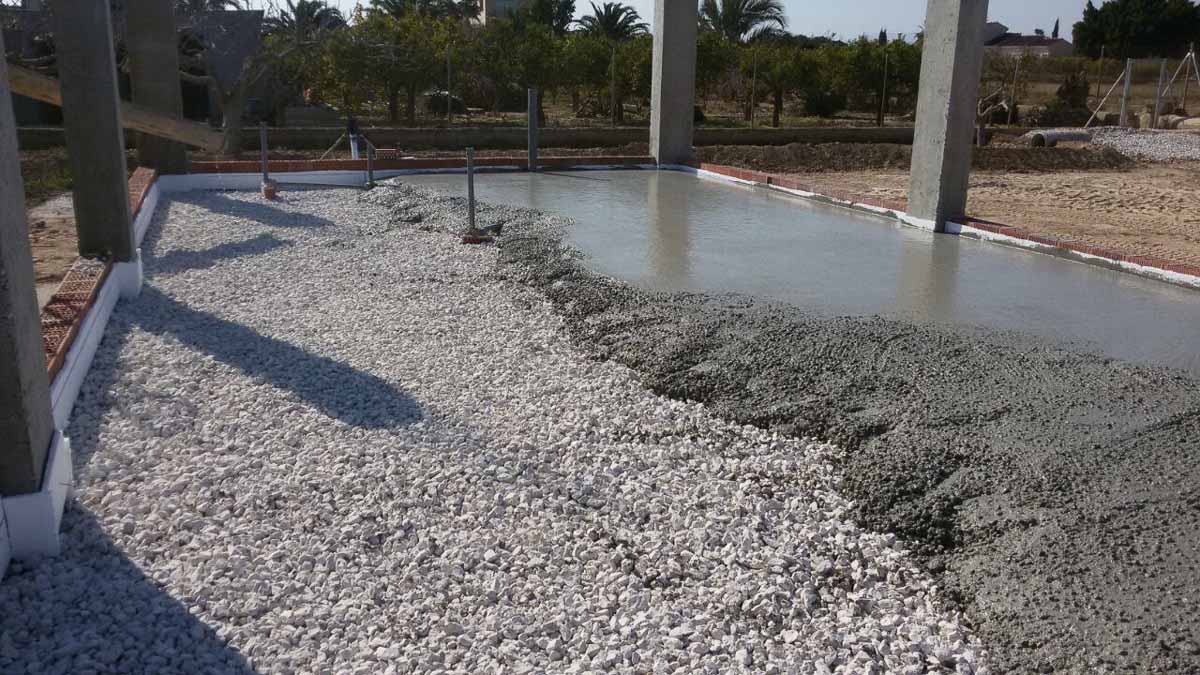 Construction of the concrete slab floor. Once the base and the perimeter are isolated with polystyrene to absorb possible dilatations and differences in temperature with the ground, a gravel bed is distributed under the concrete slab. This gravel bed is then smoothed during the pouring of concrete.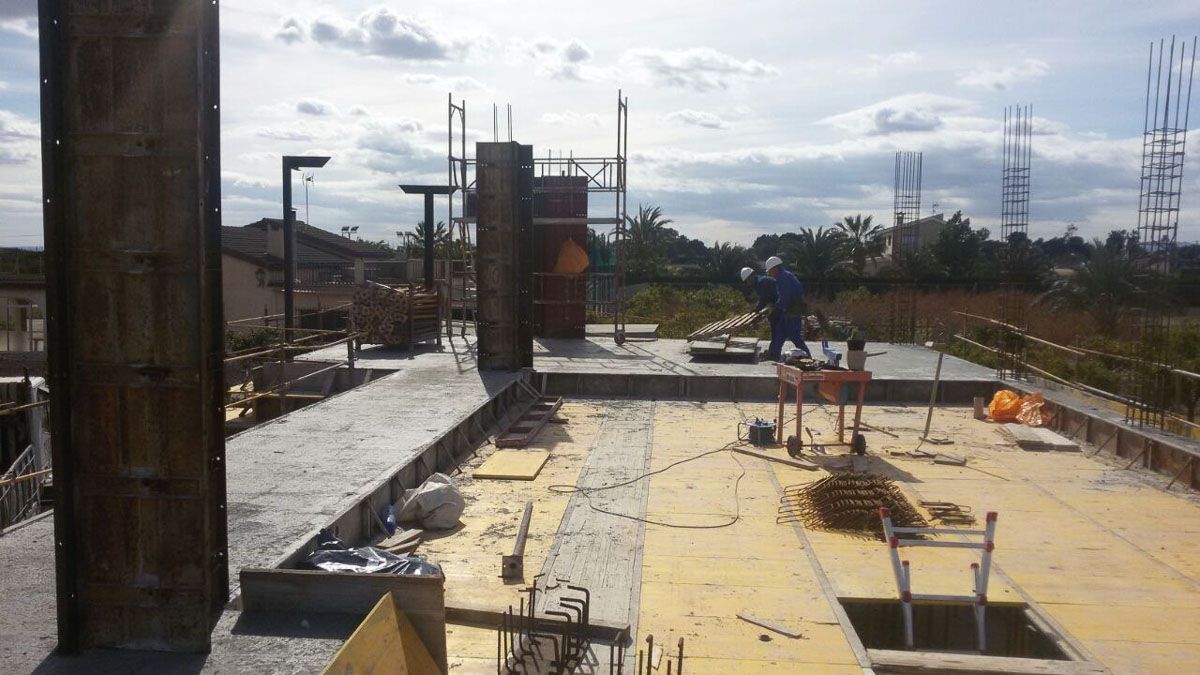 Formwork of the top floor slab and columns. This house has the peculiarity of having a double height living room on the ground floor. For this reason, on the upper floor the concrete was poured only on the adjacent rooms.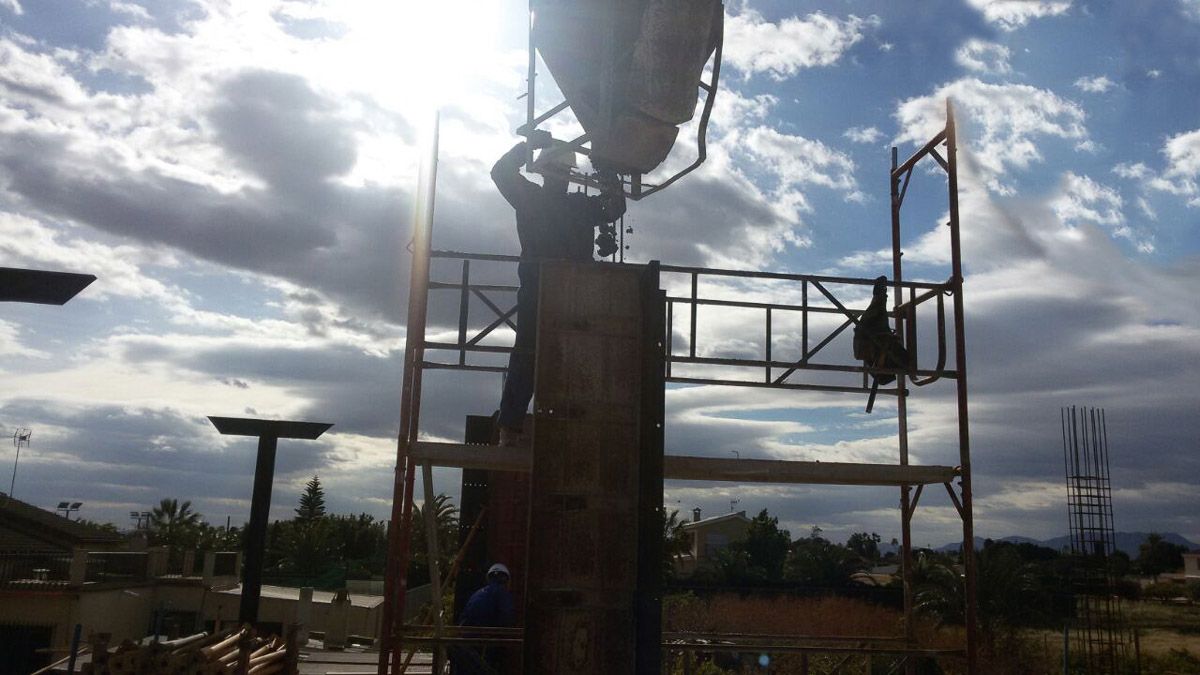 Concrete pouring on the upper floor columns once the reinforcement steel and the formwork panels have been placed.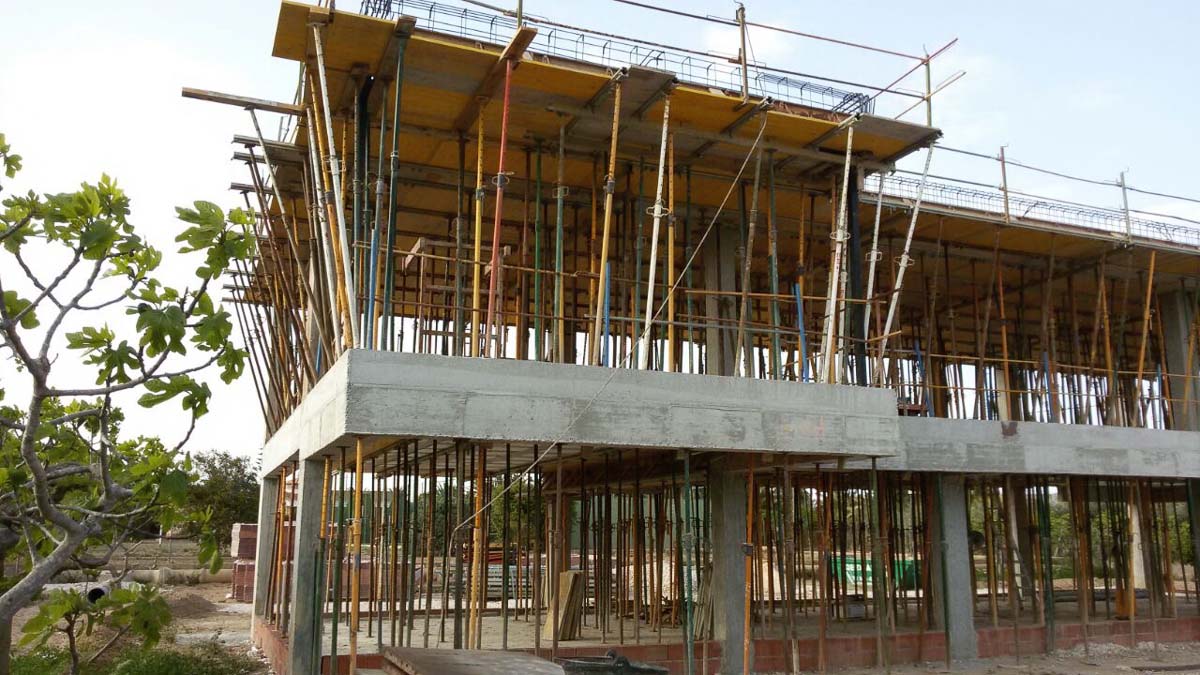 Placement of the push-pull props to support roof slab formwork.
Setting of the reinforcement steel and the expanded polystyrene (EPS) formwork blocks to create a lightened slab on the roof.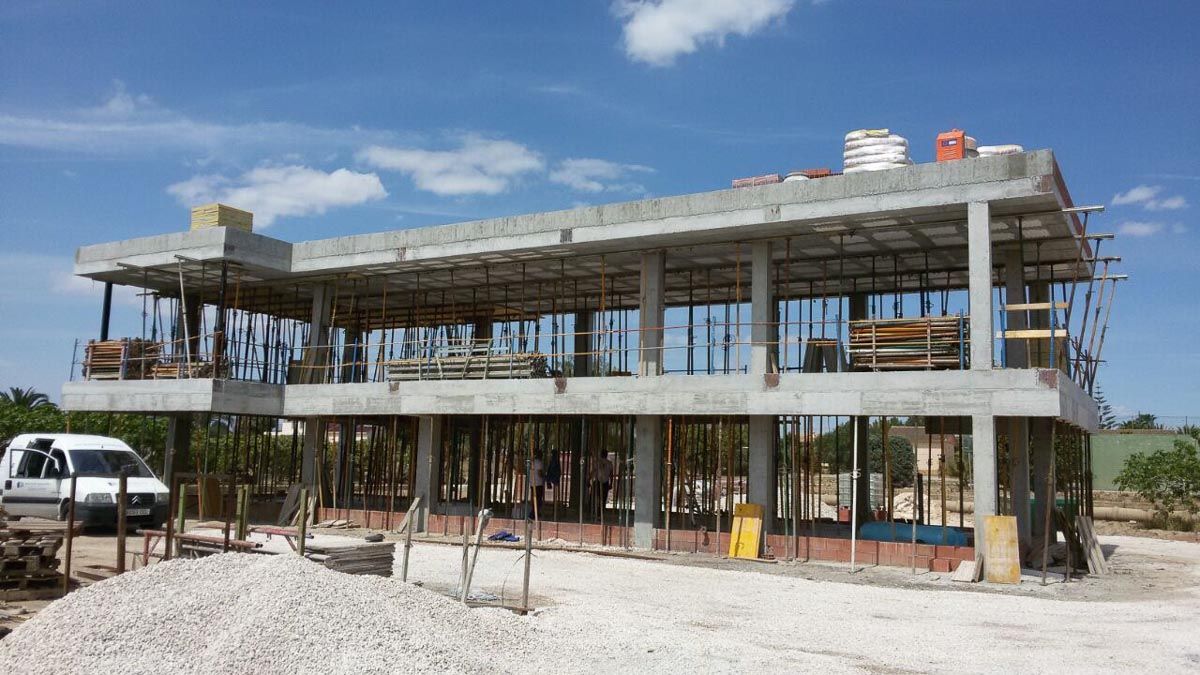 Structure of the single-family house completed.
Expansion joints were created on the flat roof to avoid cracks occurring due to variations in concrete temperature. This also helps to direct the rainwater to the different points of drainage.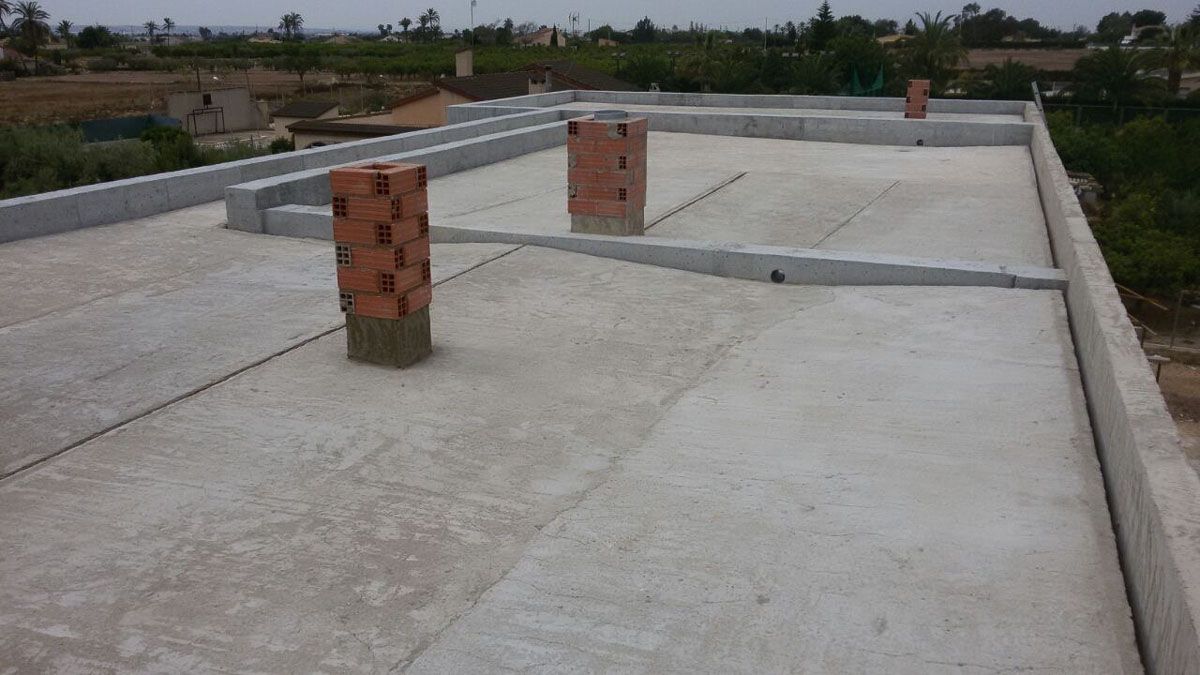 Soon after concrete has hardened, the push-pull props can be removed and we can start with the masonry works.
Are you interested in building a new house?