Refurbishment with interior design in Elda
With a full refurbishment you can transform an old classic-style home into a modern apartment if every detail is performed with style. The design of this house follows a very specific color range in all the rooms. The main objective was to distribute the common areas with bright and open spaces, and to redistribute the bedrooms and bathrooms in a balanced way.
Project details
Client: Particular
Location: Elda, Alicante, Spaing
Program project: Integral refurbishment
Intervention area: 120 m²
Estate: Finished
The original house had a very long distribution hallway. For the refurbishment, instead of hiding this element, it was emphasized by turning it into the backbone of the project: a wide corridor that leads to the most enlightened spaces of the house, assuming the difficult challenge of achieving a perfect flatness in the lateral walls.
Living room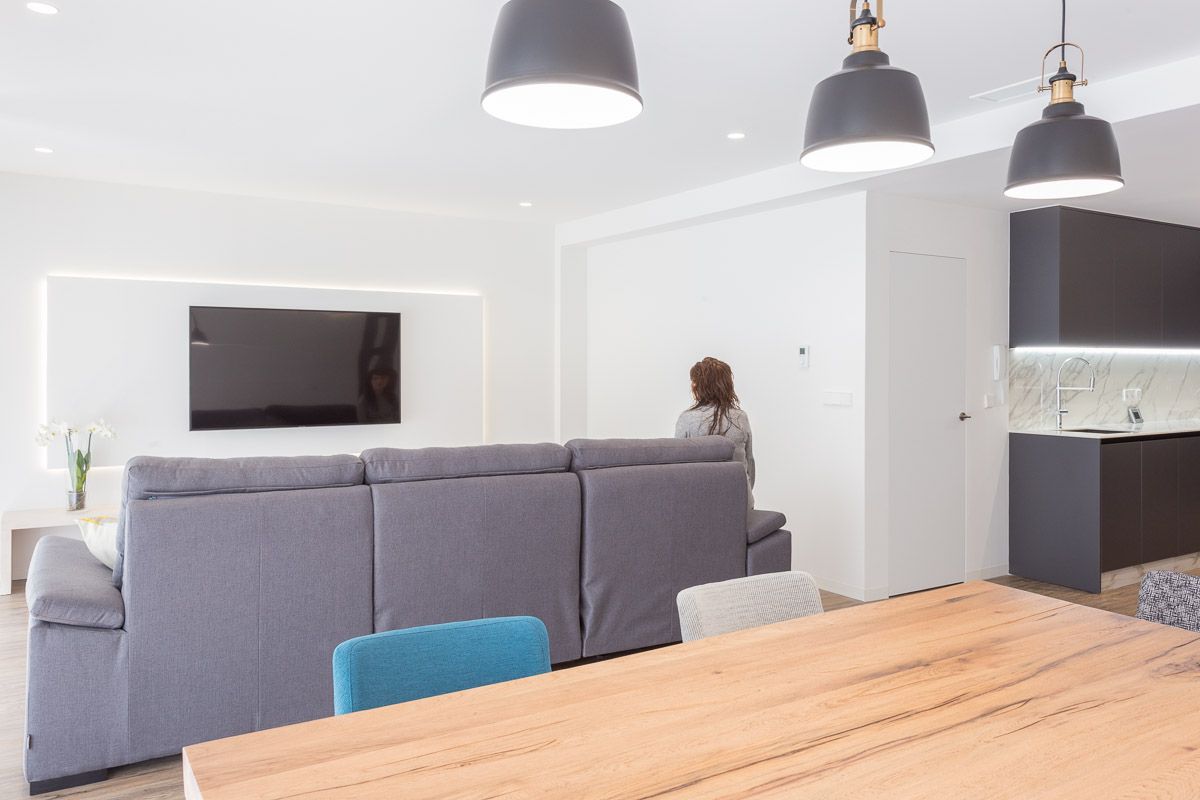 The living room and the dining room open to the main facade of the building through a wide and diaphanous space. It is the furniture itself which distributes this space in two areas.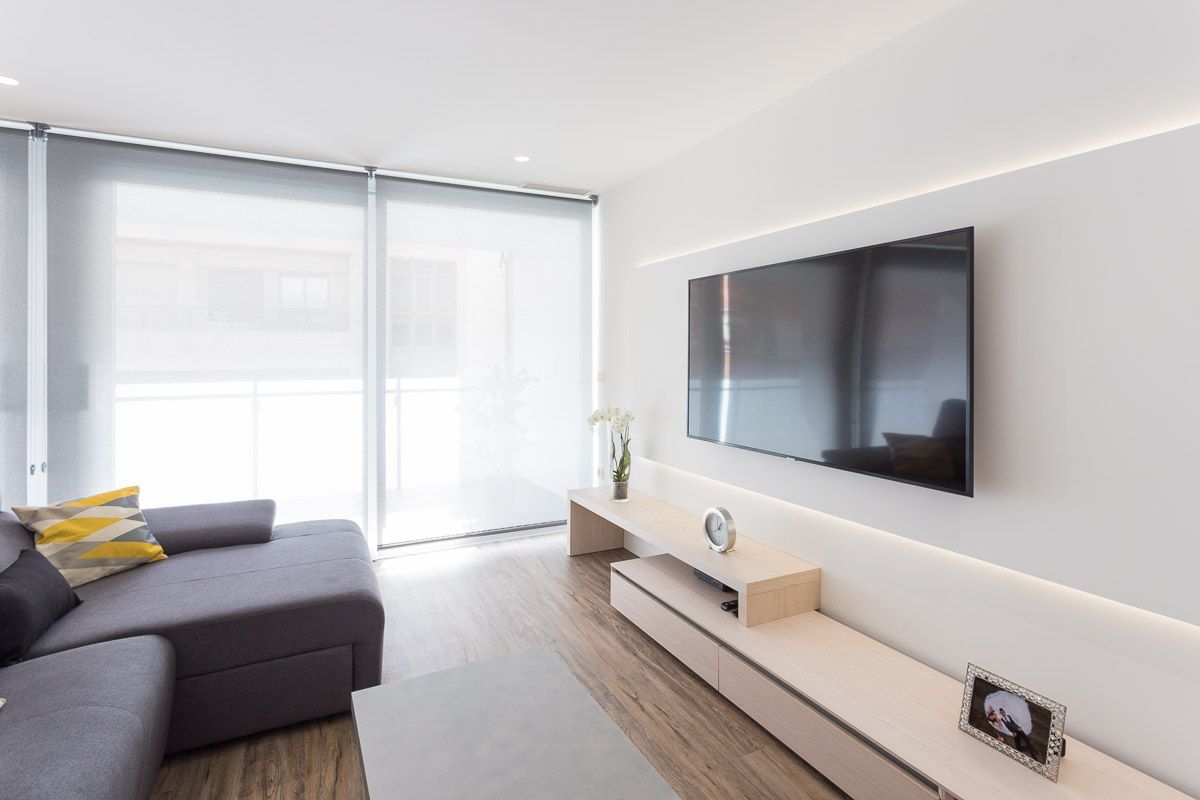 Some details of the project can be appreciated, such as the TV perimeter fencing that hosts the indirect LED lights which highlight one of the main spaces of the house.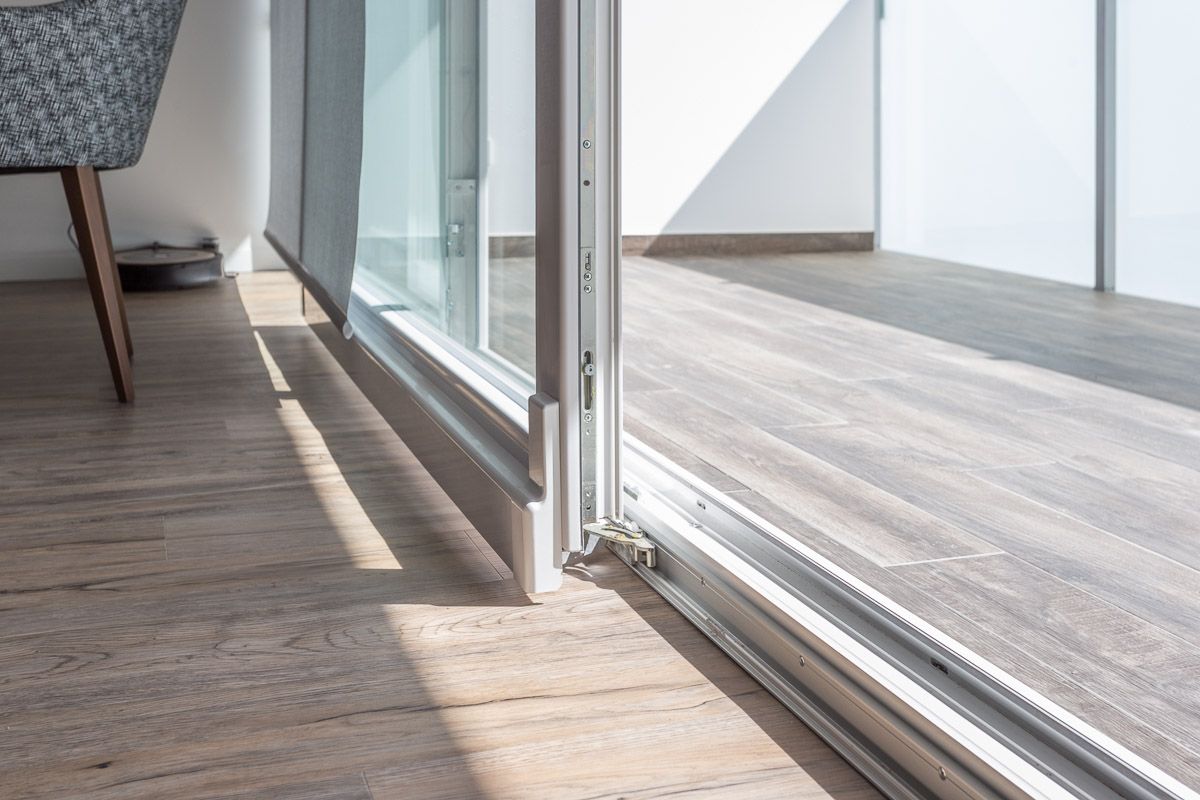 The access to the terrace was made with a system of PVC balcony doors with tilt-and-turn opening which facilitates the movement of the large sliding doors.
Kitchen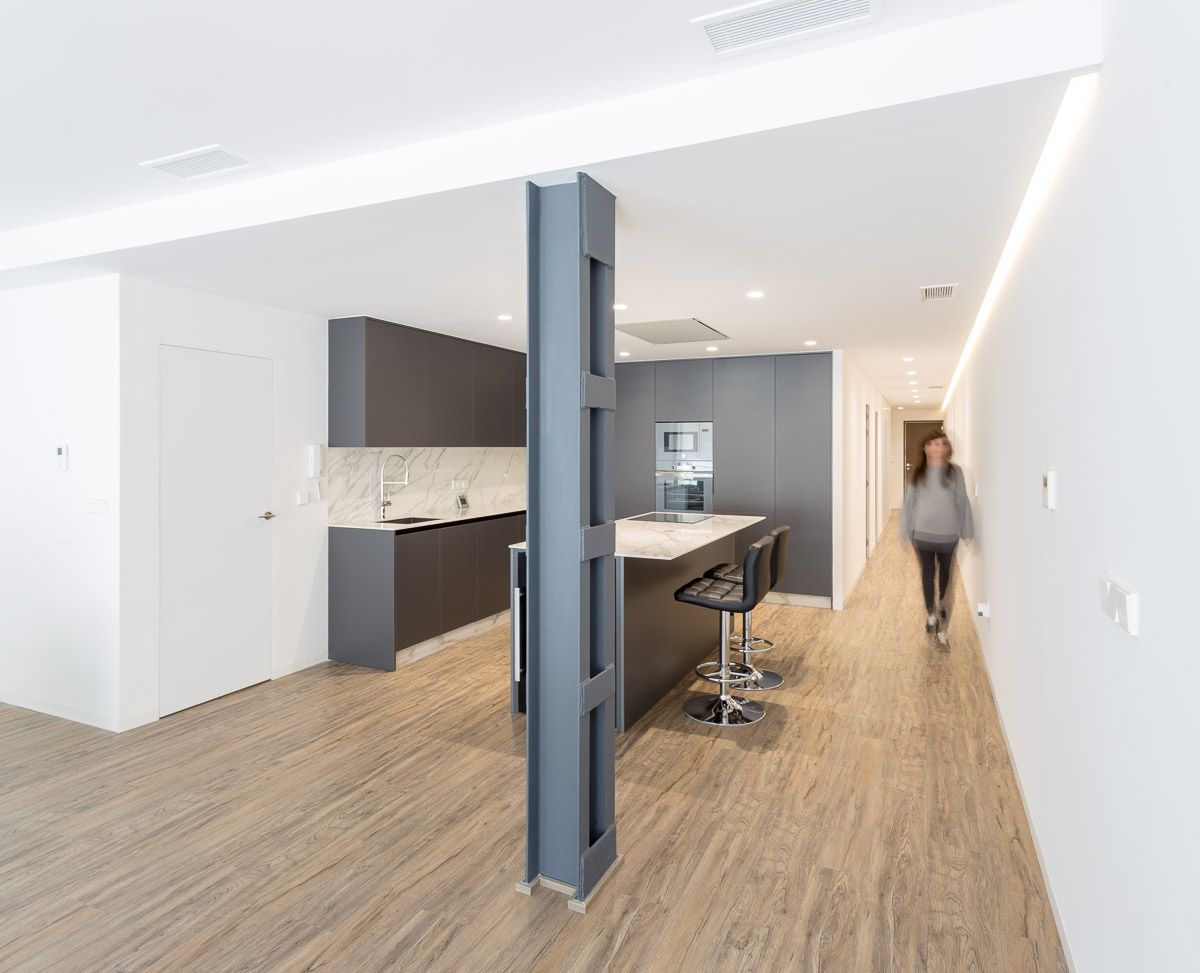 The project proposed an open kitchen towards the dining room. Due to the characteristics of the building the interference of the structure in this space was inevitable. Insted of hiding it, the presence of the steel pillar was accentuated. It was cleaned and covered with a primer to correctly preserve it.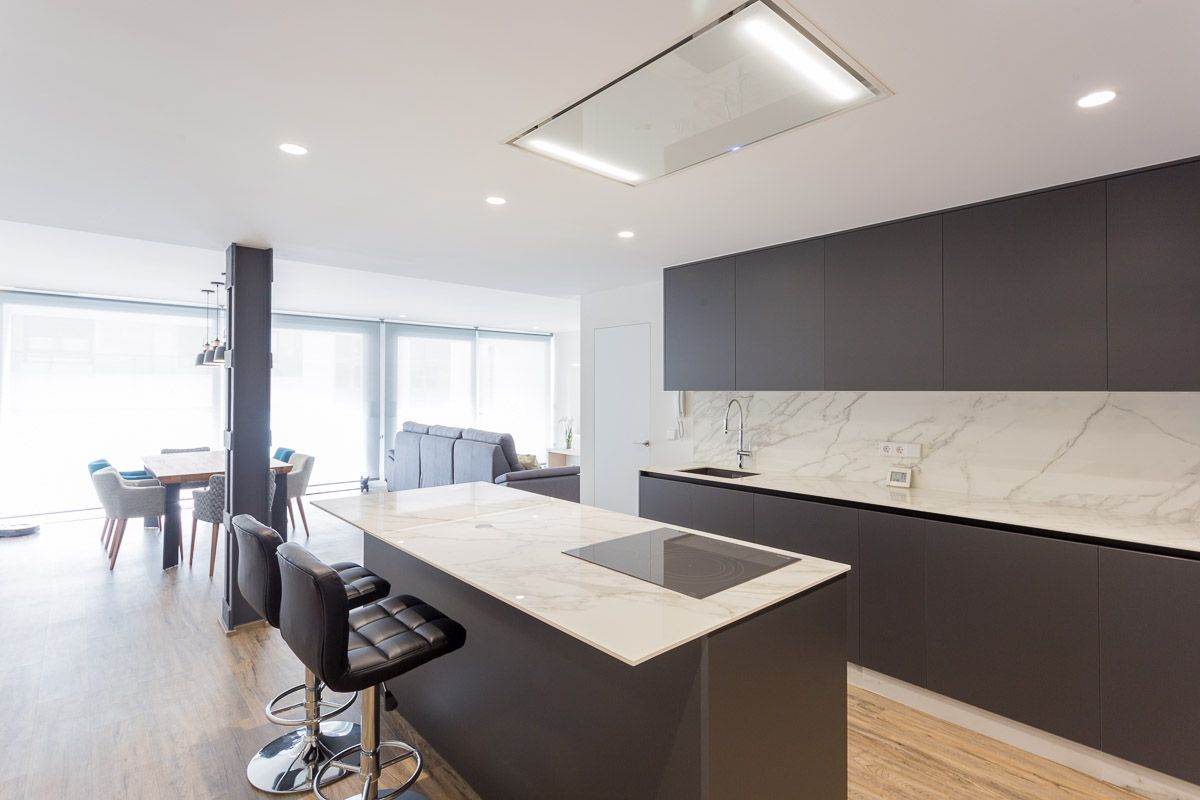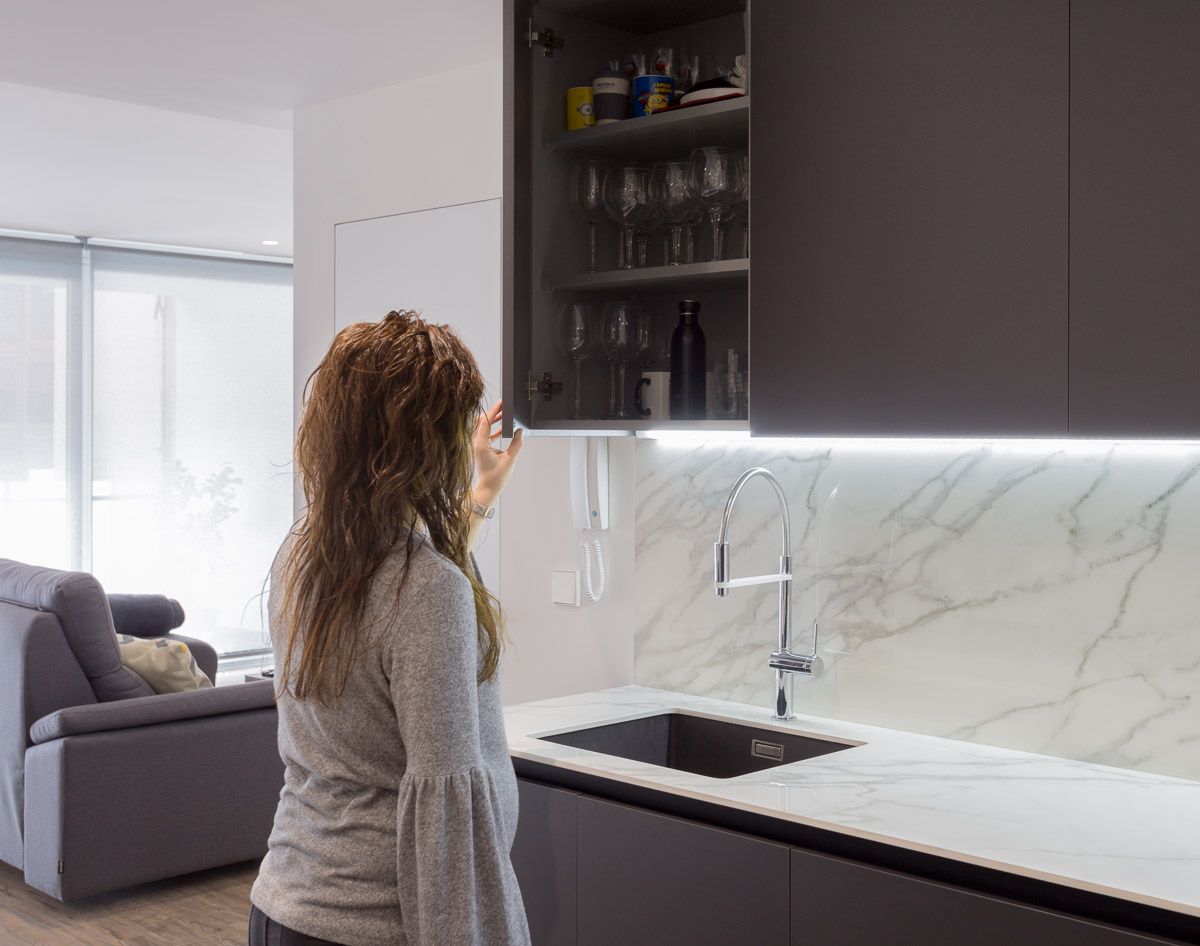 The kitchen is equipped with all the necessary elements for a practical, clean and comfortable distribution: built-in ceiling hood, under-countertop sink, doors with easy opening and closing mechanisms, automatic tap with proximity sensor, integrable appliances, …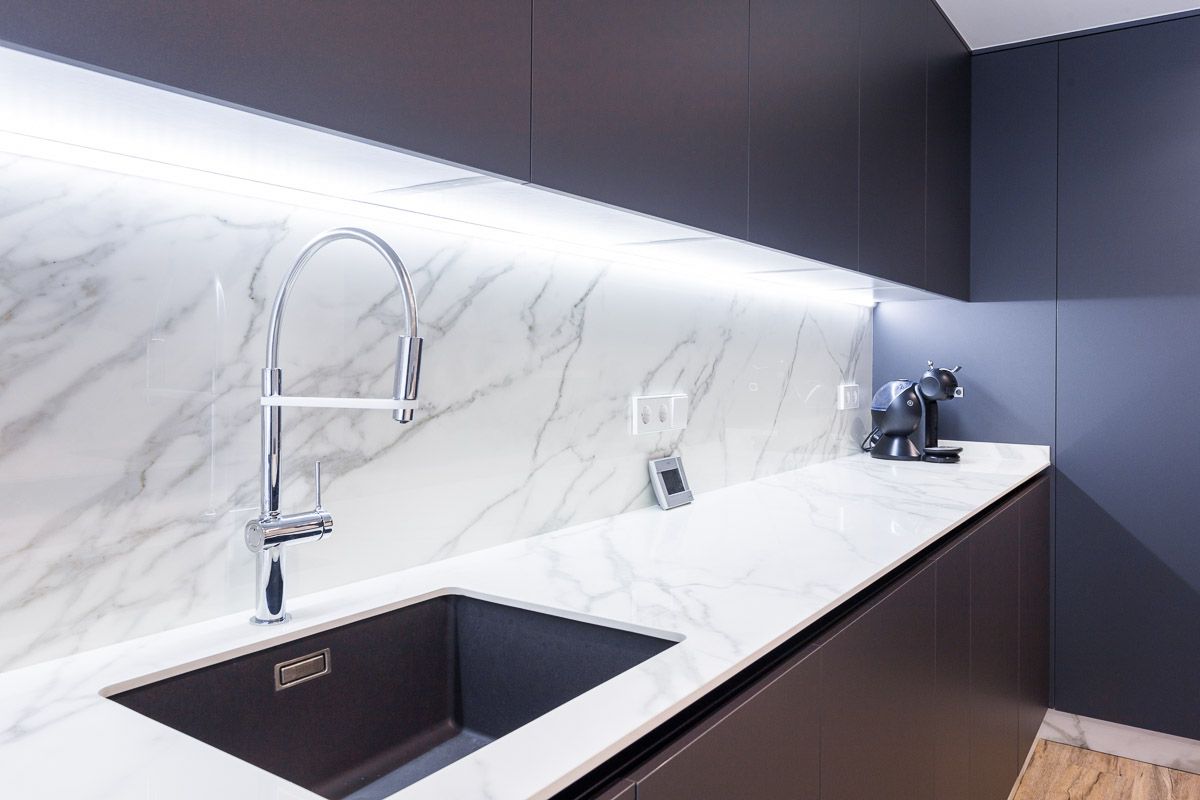 The Calacatta marble countertop has a very attractive finish and was installed in perfect continuity with the front face of the kitchen.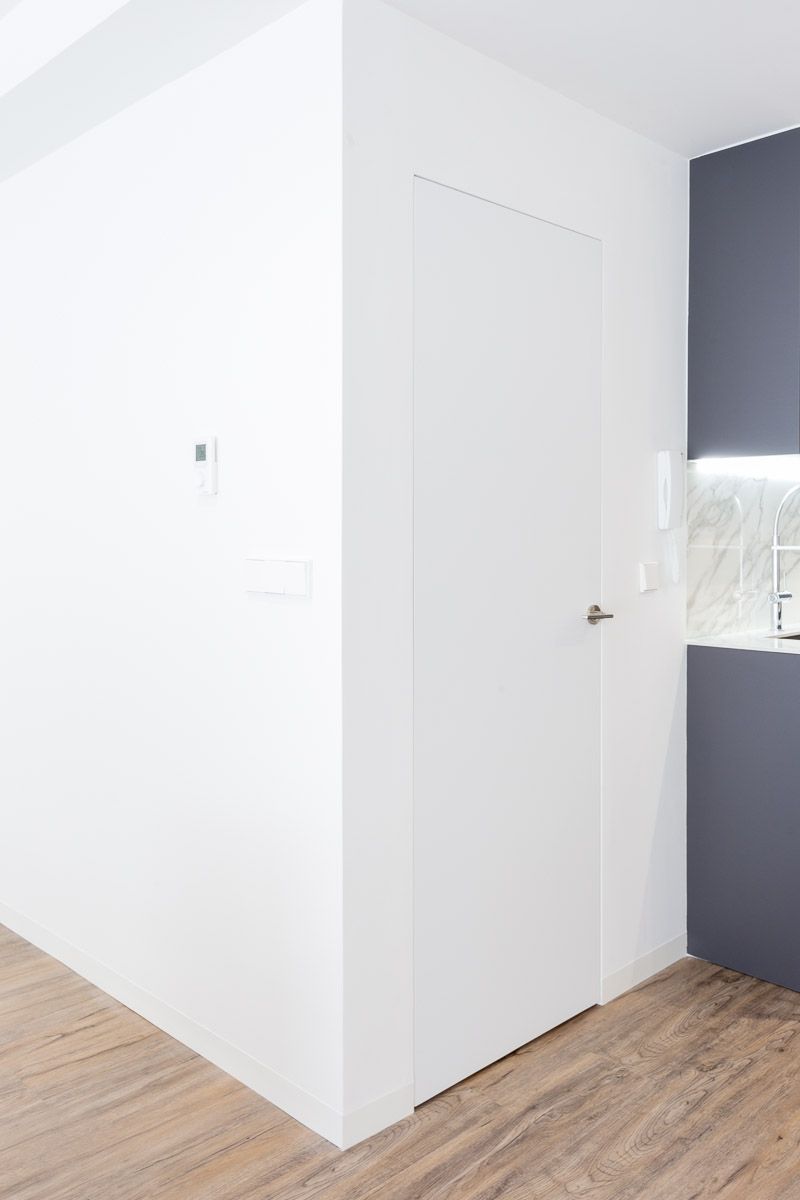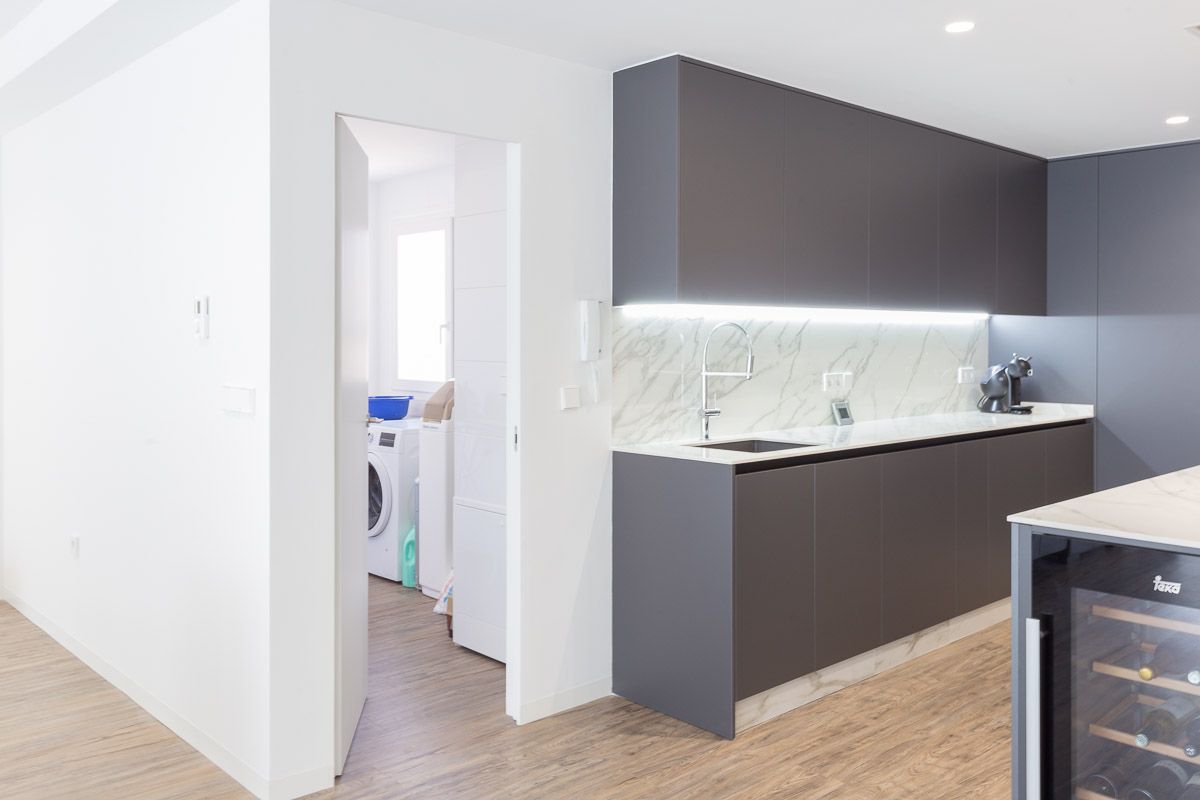 The access to the gallery was designed to be very discreet through a hidden-frame door.
Main bedroom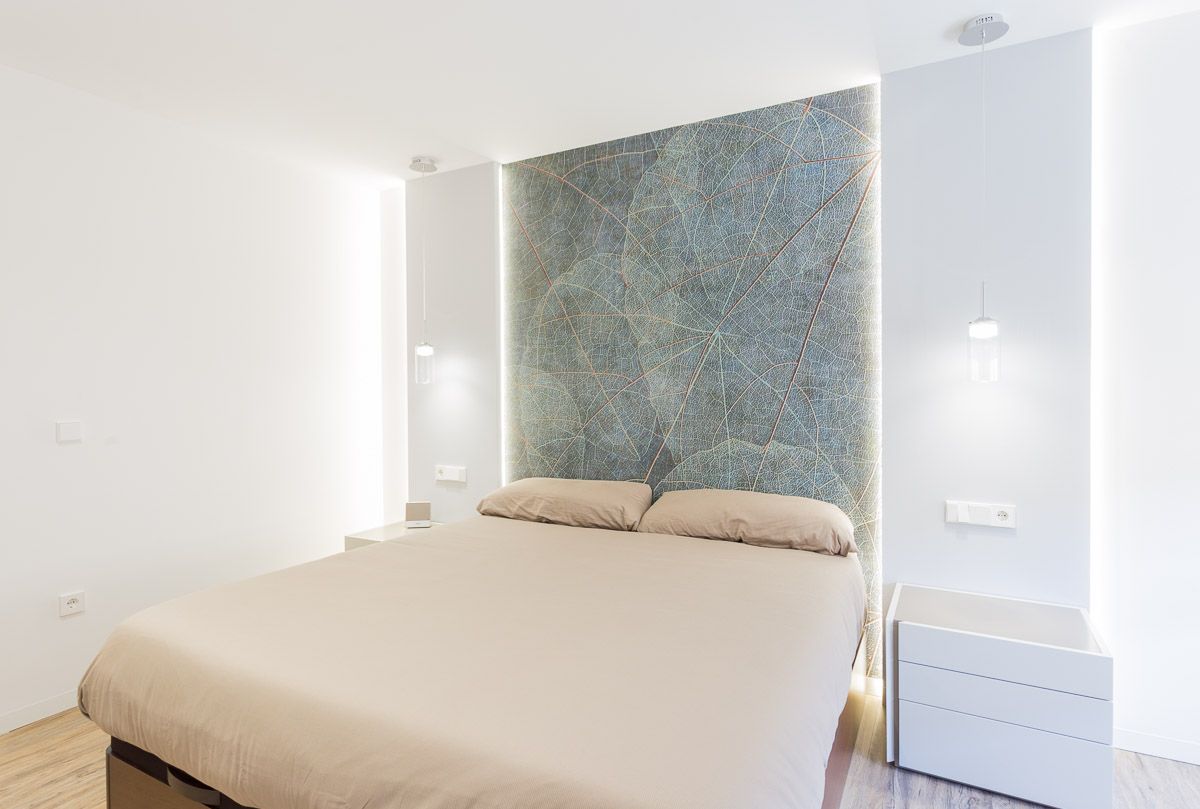 In the master bedroom, the LED lighting used drives all the attention to the wallpaper covering, which serves as headboard. The plasterboard elements frame the main area of the room.
Dressing room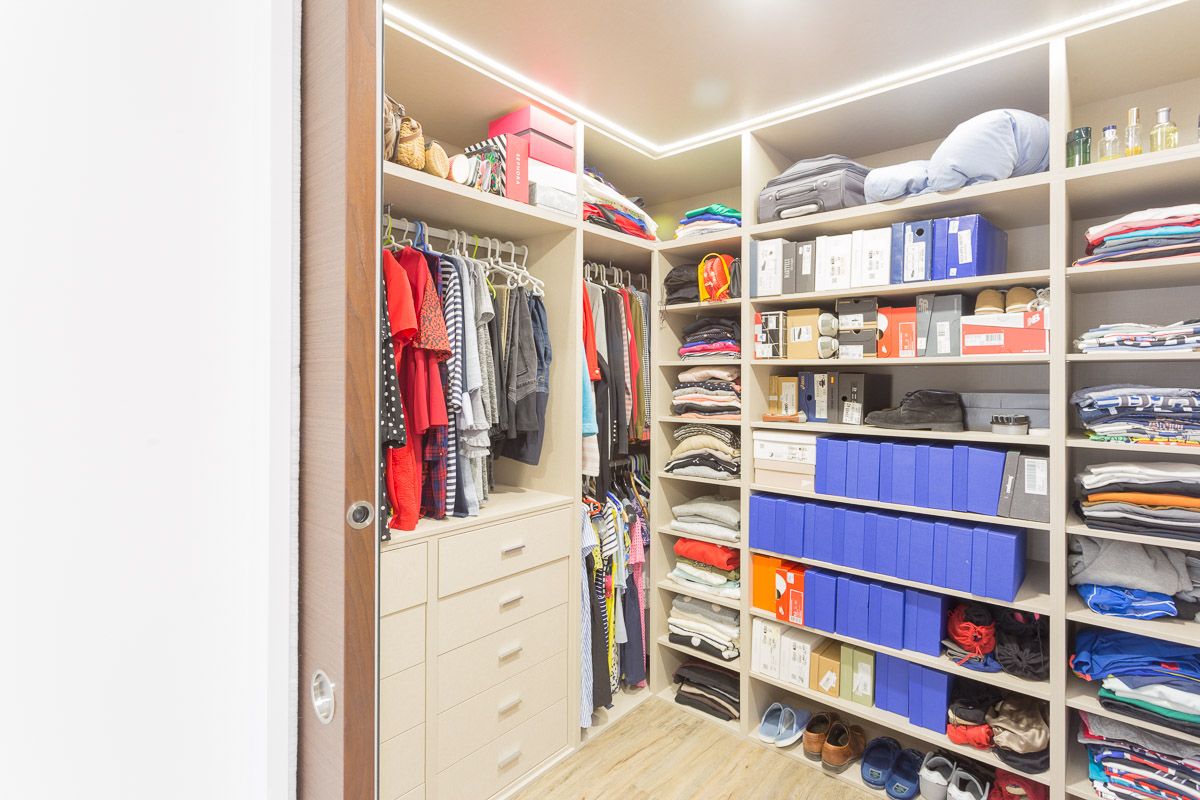 The dressing room was custom designed to fit with the needs of the clients.
Main bathroom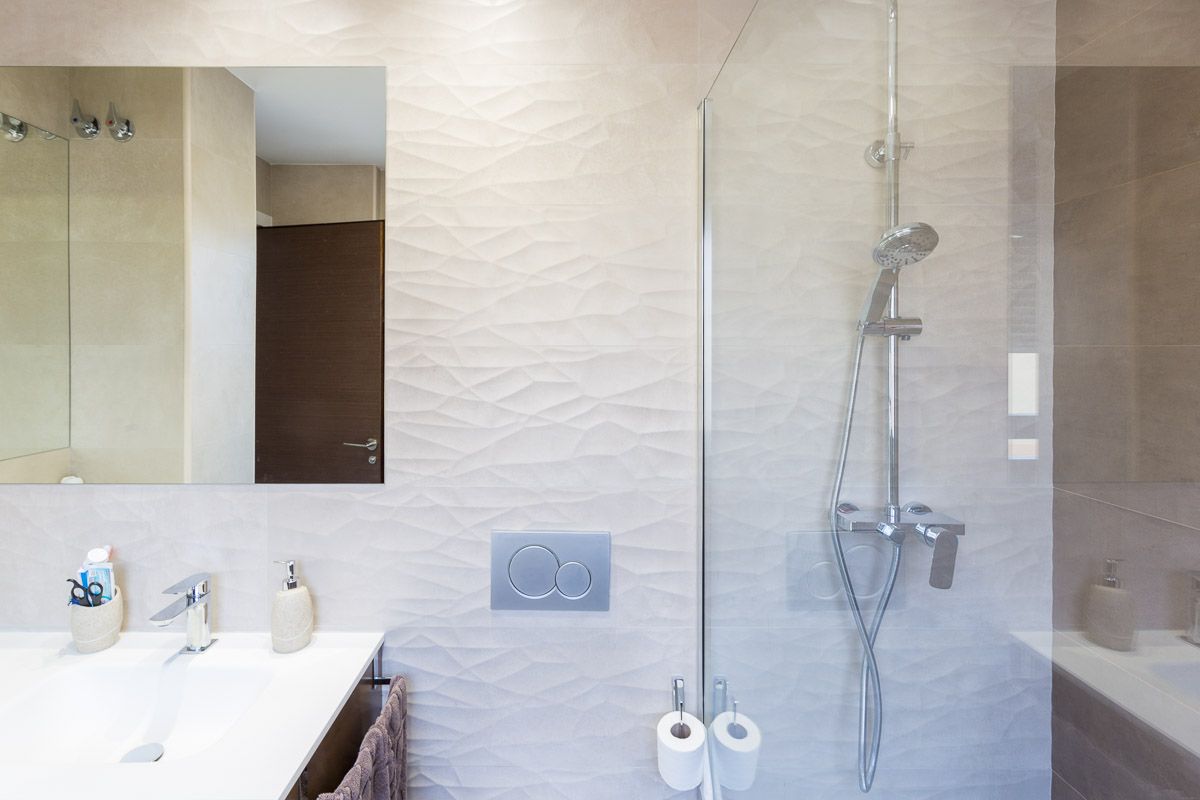 High-quality tiles were chosen for the walls and floor, taking special care of the joints to maintain the continuity between pieces.
Guest bathroom   
The sliding door integrated into the partition wall was also made with a hidden frame to contribute with the minimalist design of the whole house.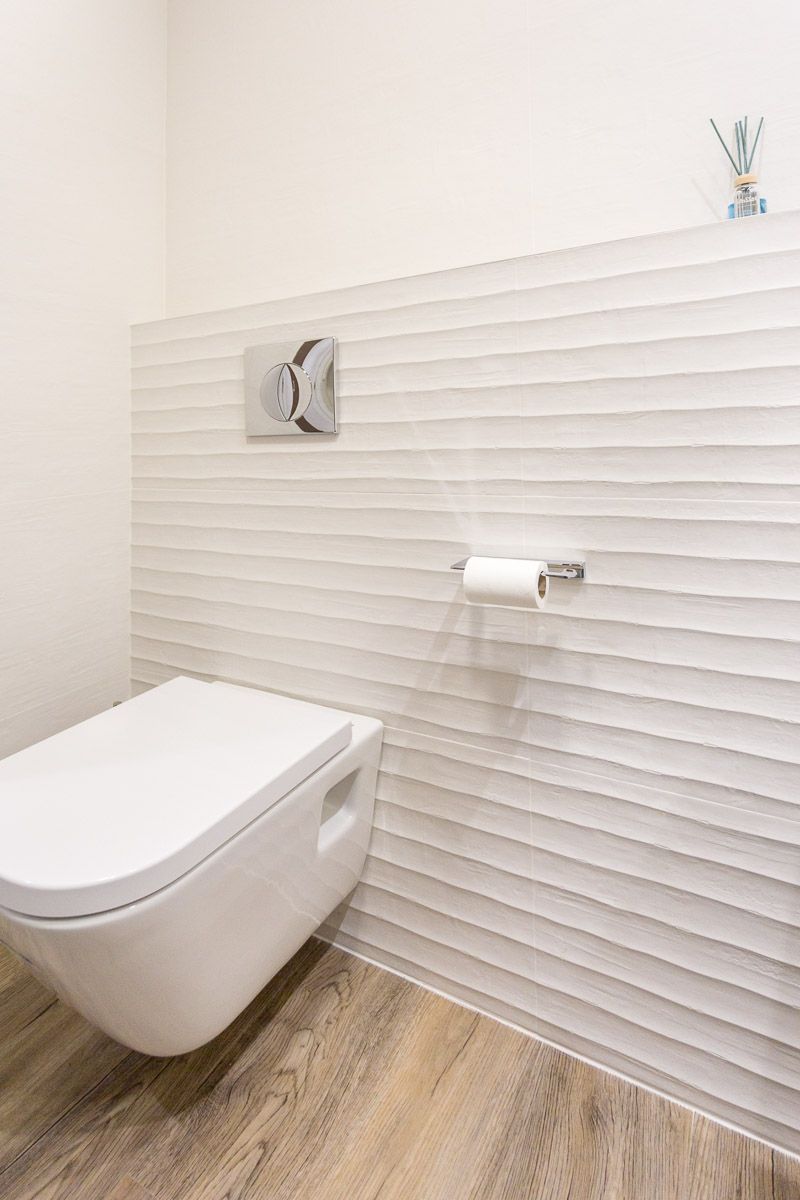 Suspended toilets were placed to follow the clean and open style of the house.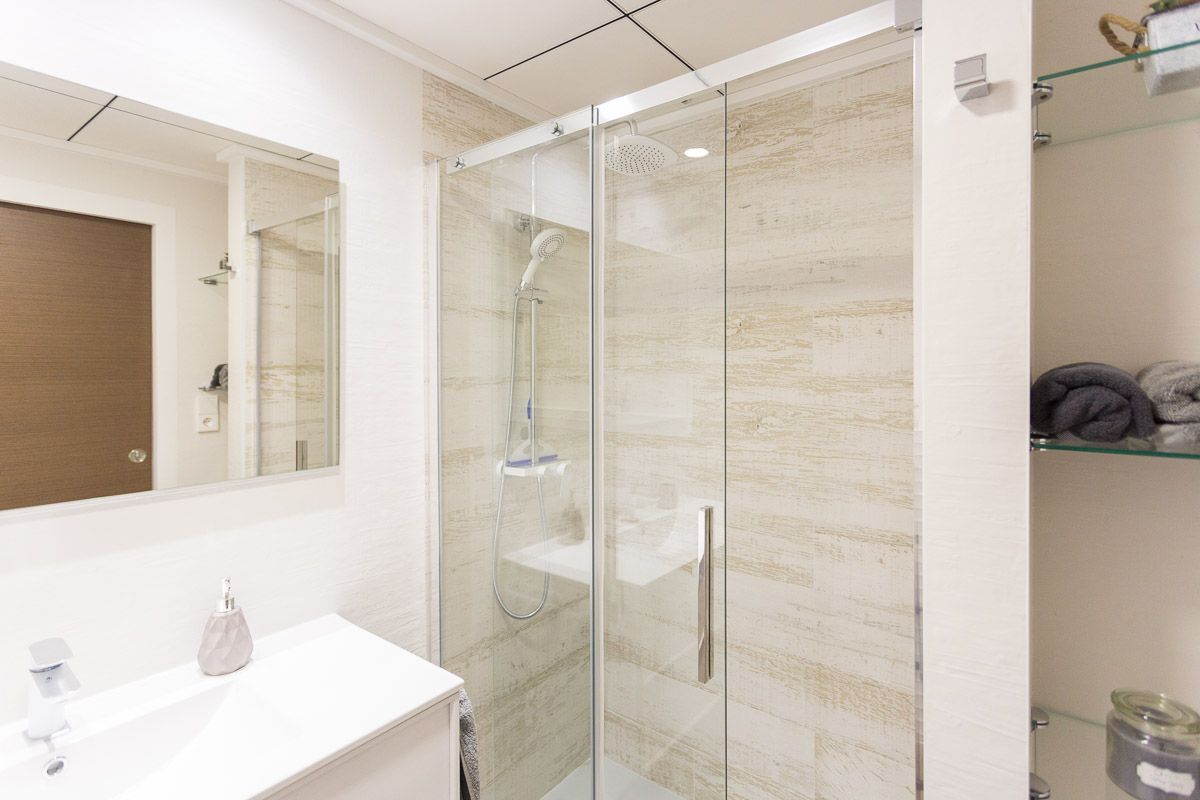 The entire refurbishment works were designed following the same language, thus obtaining practical and lightening spaces.
Would you like to refurbish your apartment?