Housing reform in the inland Mediterranean
Whenever we listen to the word Mediterranean, our mind is transferred to the wonderful beaches and coves that we have on the coast of the province of Alicante. In this work, we wanted to move the conceptual principles of a Mediterranean housing within the province, generating that harmony and connection between sea and mountain, spaces where you want to live and especially the feeling of home.
To do this, we present the V&C housing, which consisted of a comprehensive reform to revitalize the existing architecture with new project demands.
Project Details
Client: Private
Location: Petrer, Alicante, Spain
Intervention area: 140 m2
Estate: Finished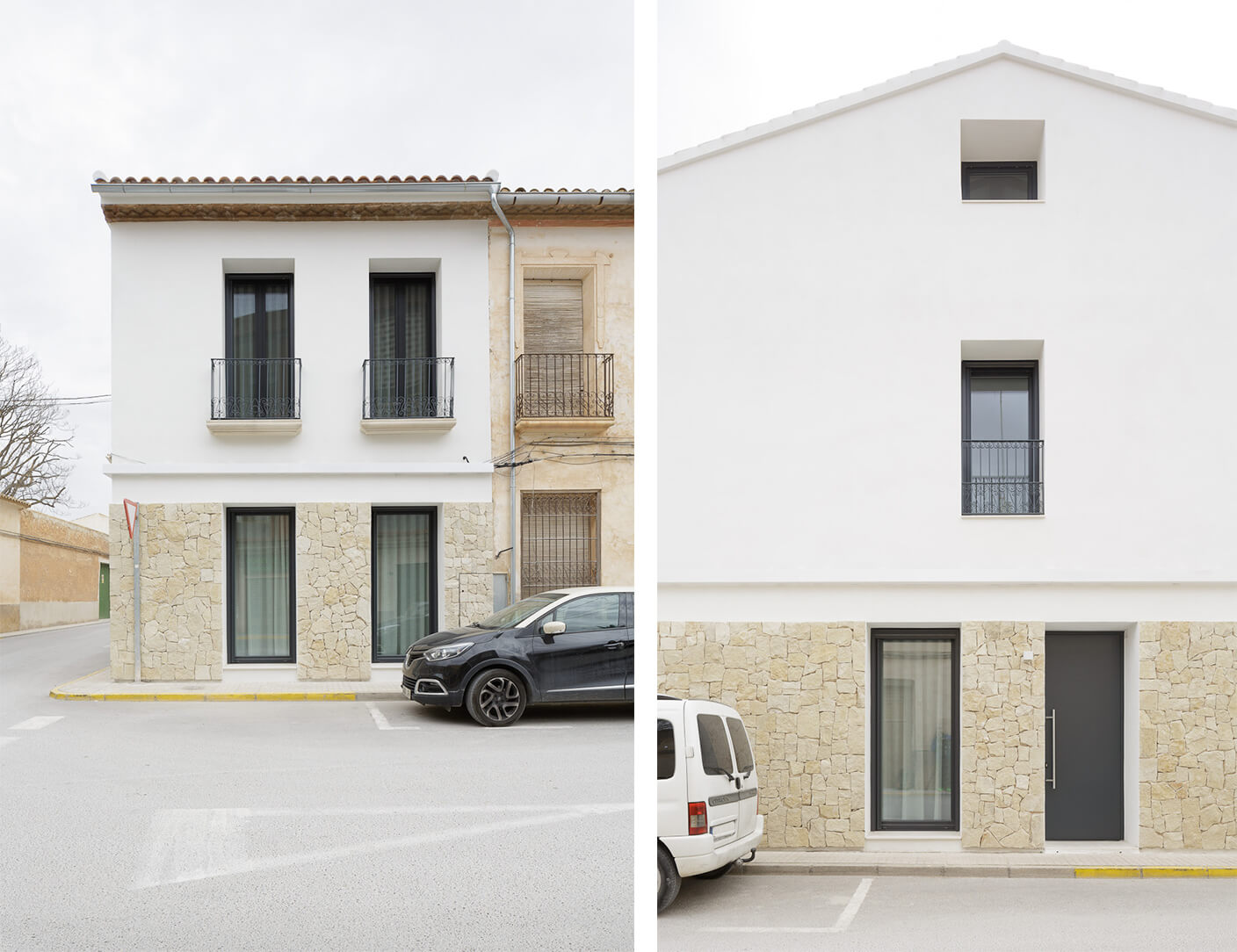 The main facade is very friendly to the outside, having a continuous and homogeneous composition throughout its perimeter. The stone coated on the ground floor is a local material, where combined with a white monolaying coating generates a visual according to a Mediterranean style.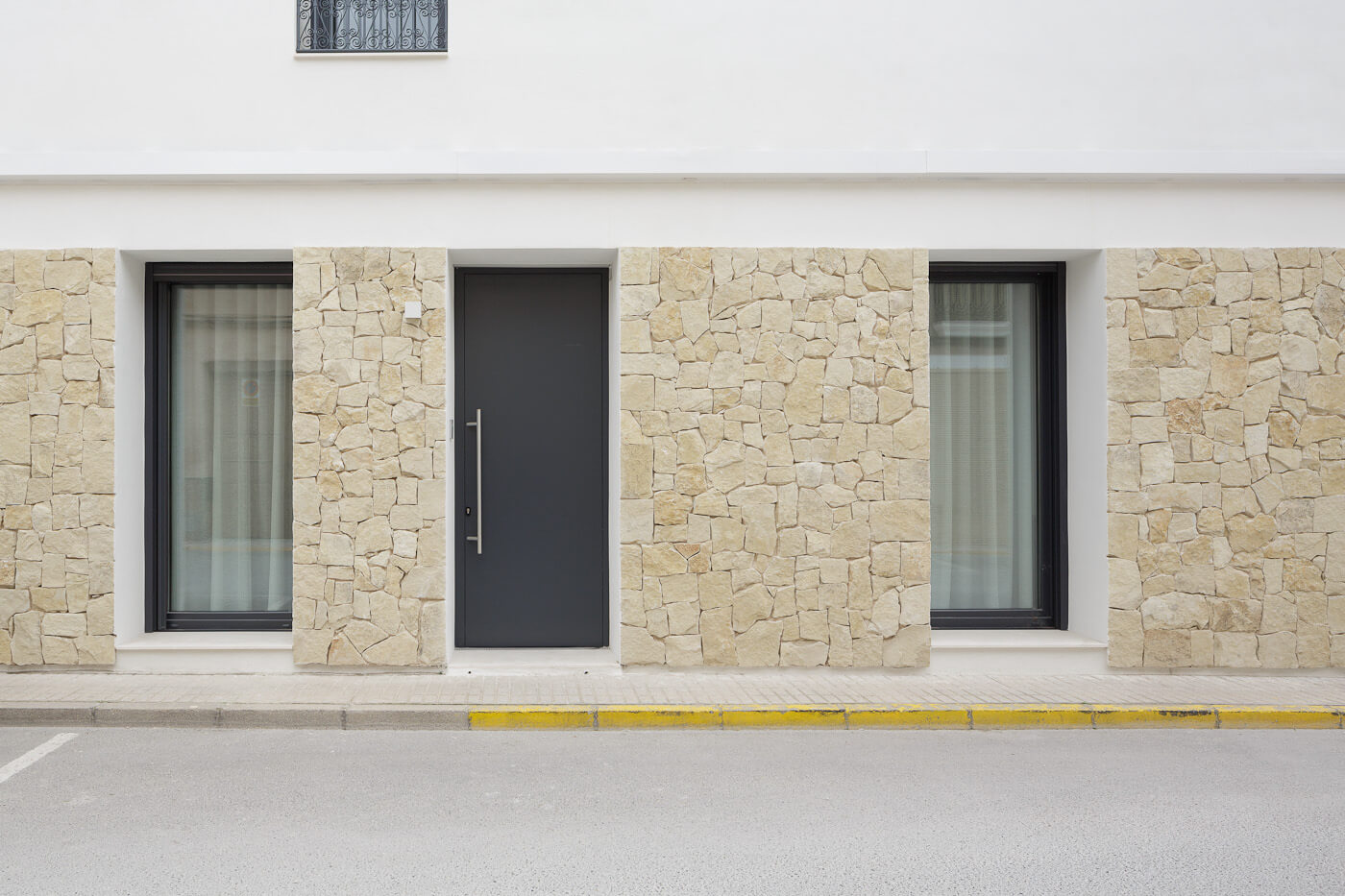 The rhythm of the holes on the facade is constant and the same criteria is followed, generating holes in more slender proportion than wide. Very well marked straight lines by changing. The anthracite carpentry in the background generates a very interesting finished game. A visual balance is maintained throughout the facade so as not to generate visual distractions that make you lose the general composition.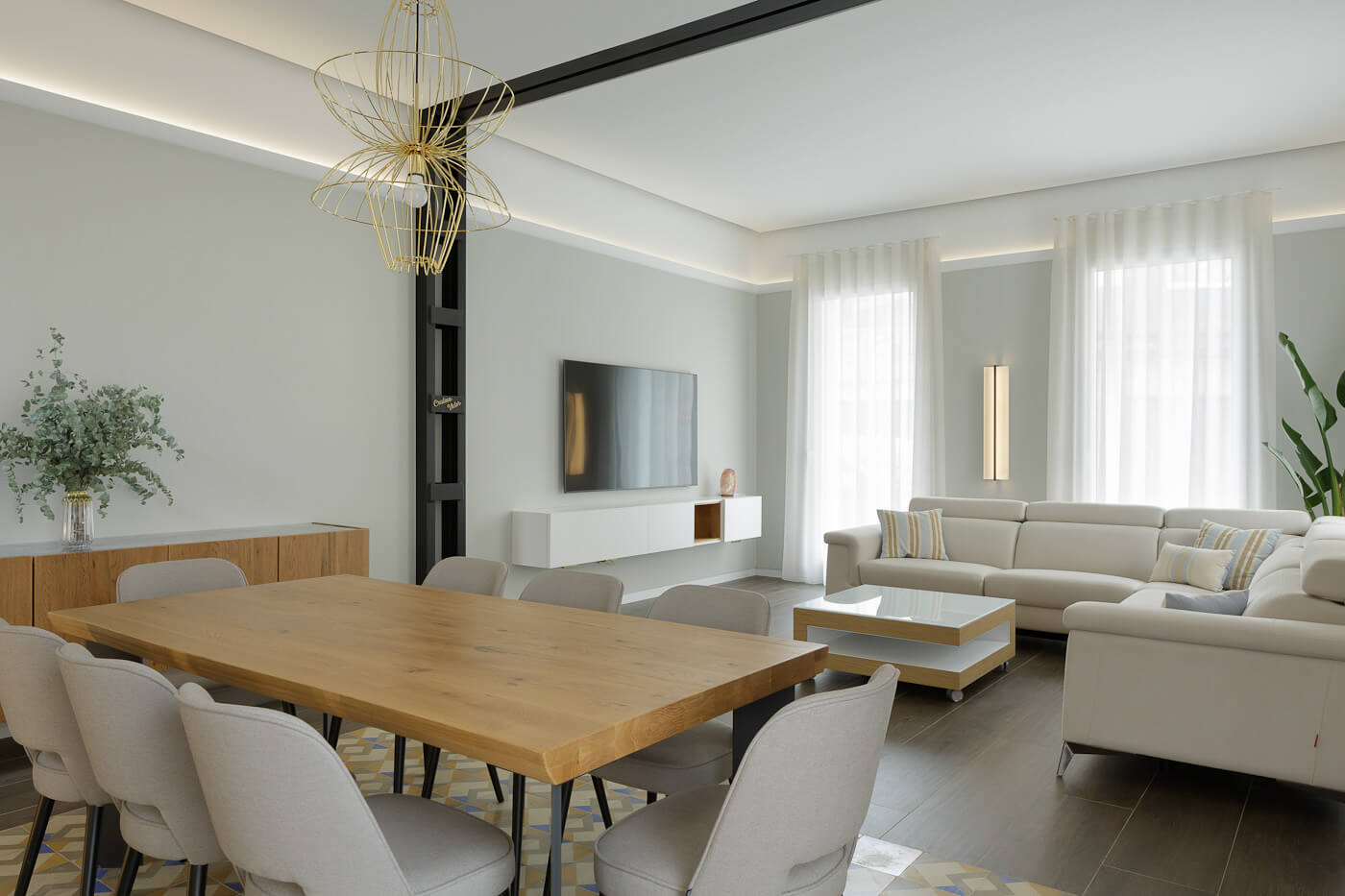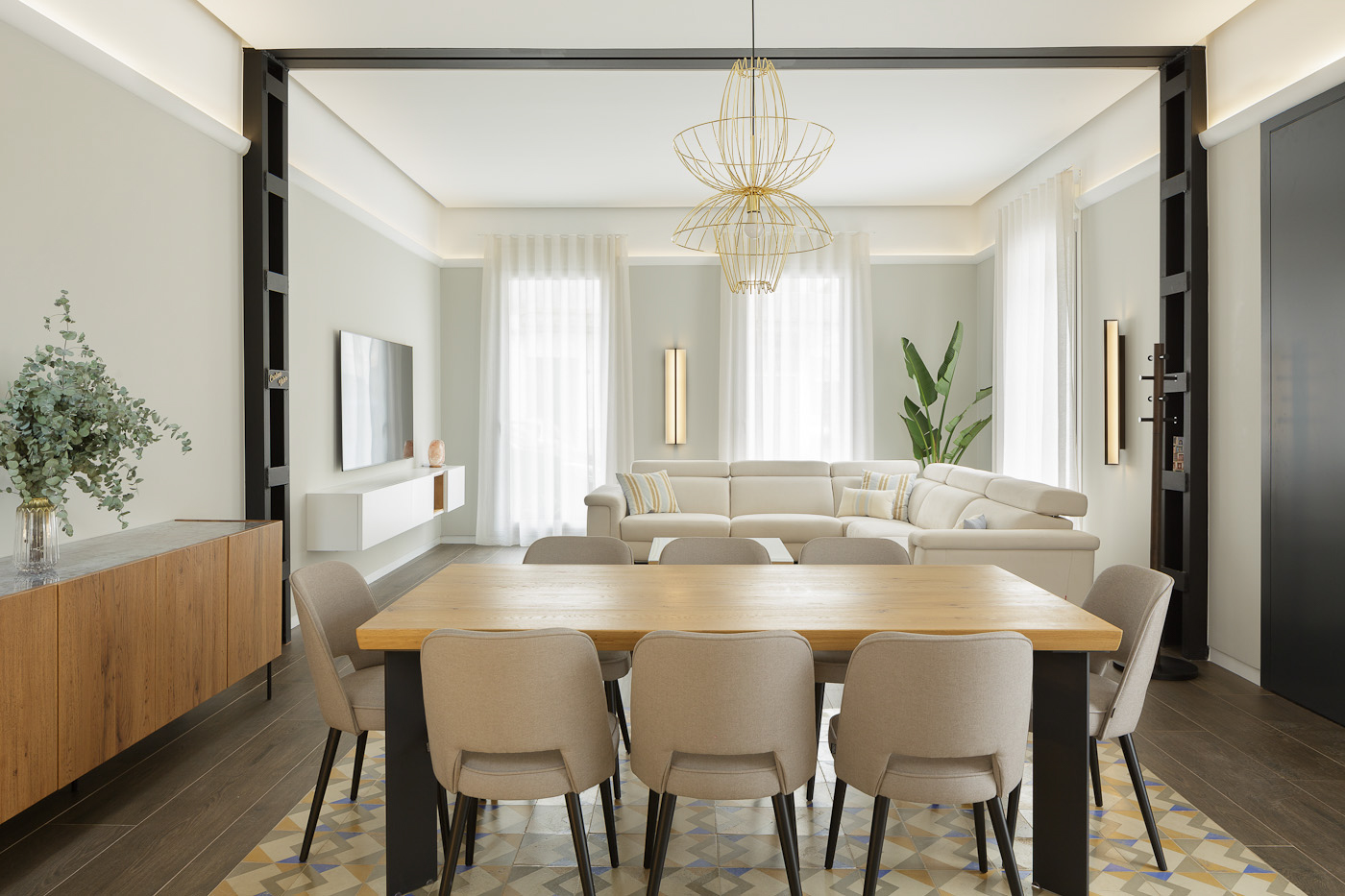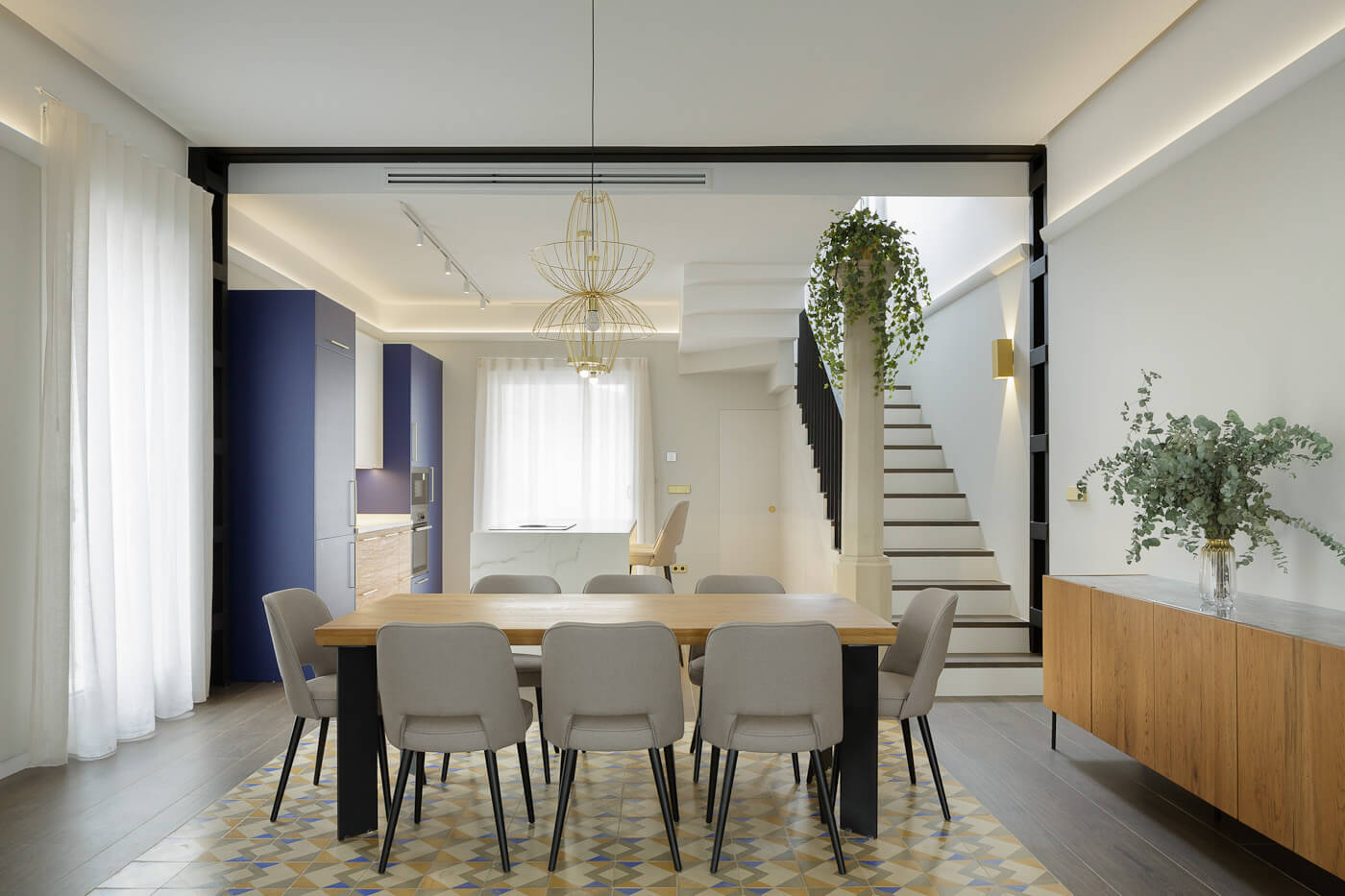 In the interior space, it consists of many details that together give rise to situations such as the following, in which many styles are combined in one. The great metallic porch allowed us to generate this continuous space where day -to -day activities occur.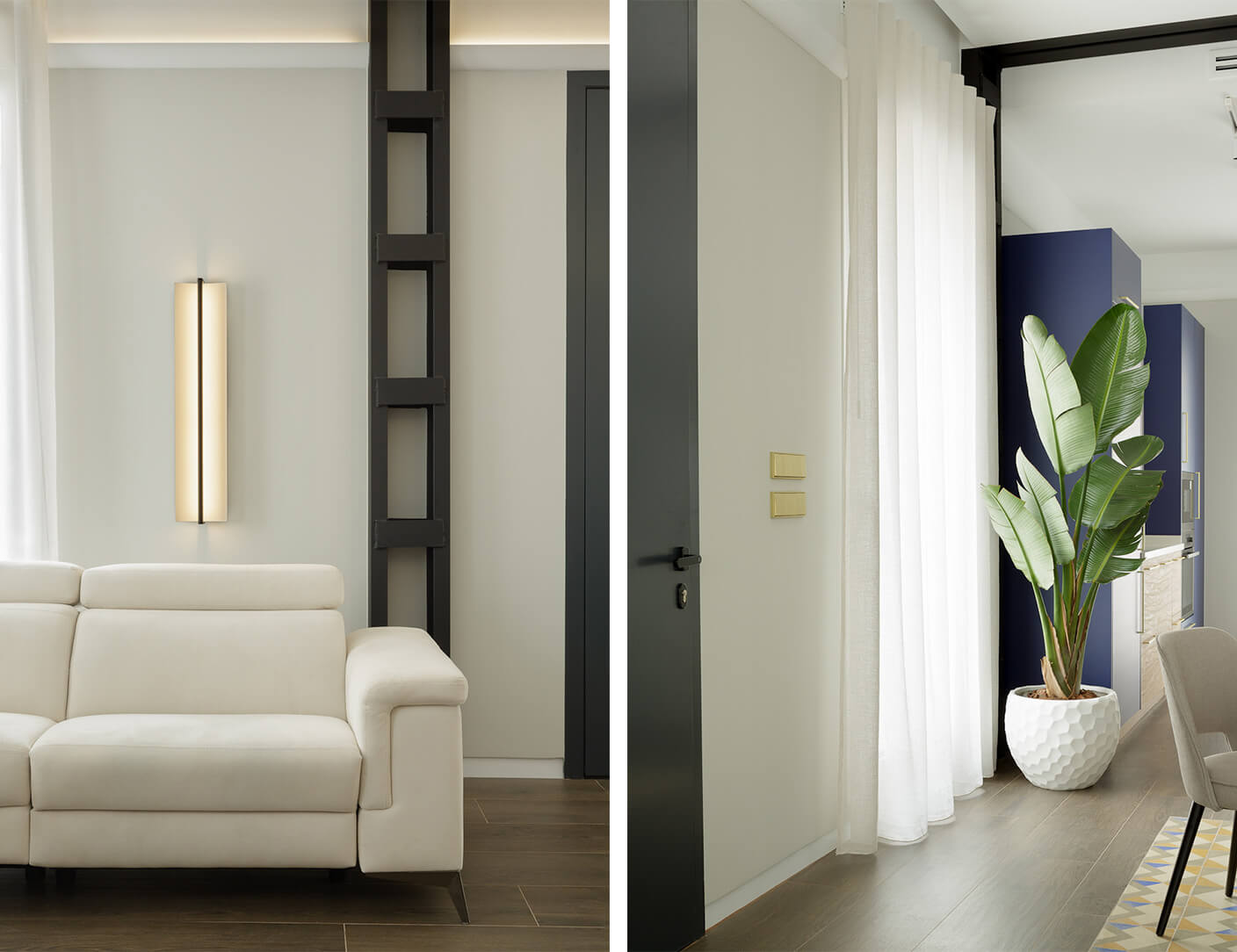 The pavement of the housing was combined with the incorporation of a new pavement and recovery of existing mosaic pavement. The perimeter molding generates a transition between the colors of the wall to subsequently house a perimeter light that hosts and embraces the interior space.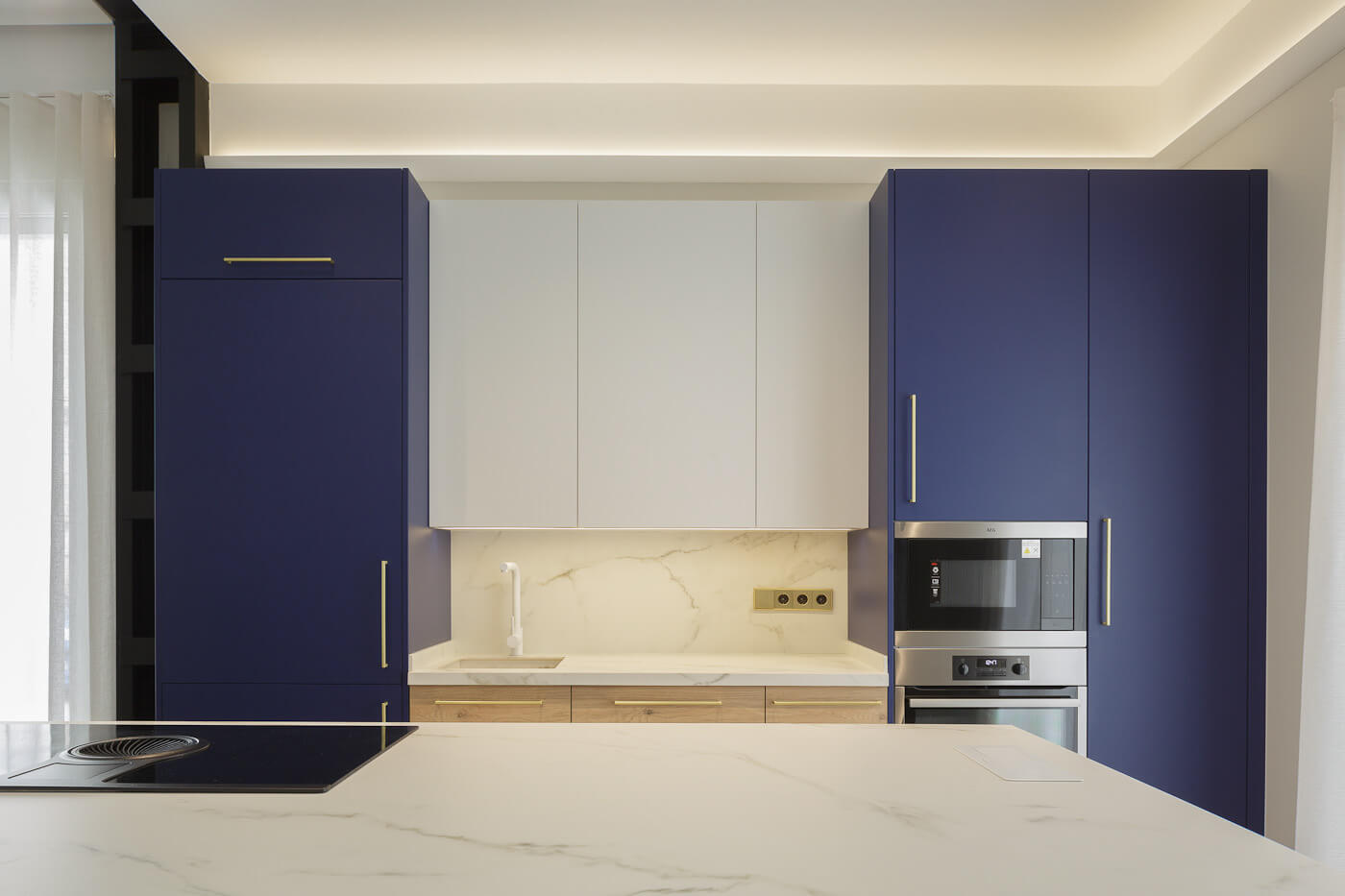 The textures and colors of the kitchen have given very satisfactory results, since the placement of the stone in the island area, a countertop where the sink is integrated, and the combination of blue color with golden hardwares, generating that contrast these beautiful textures.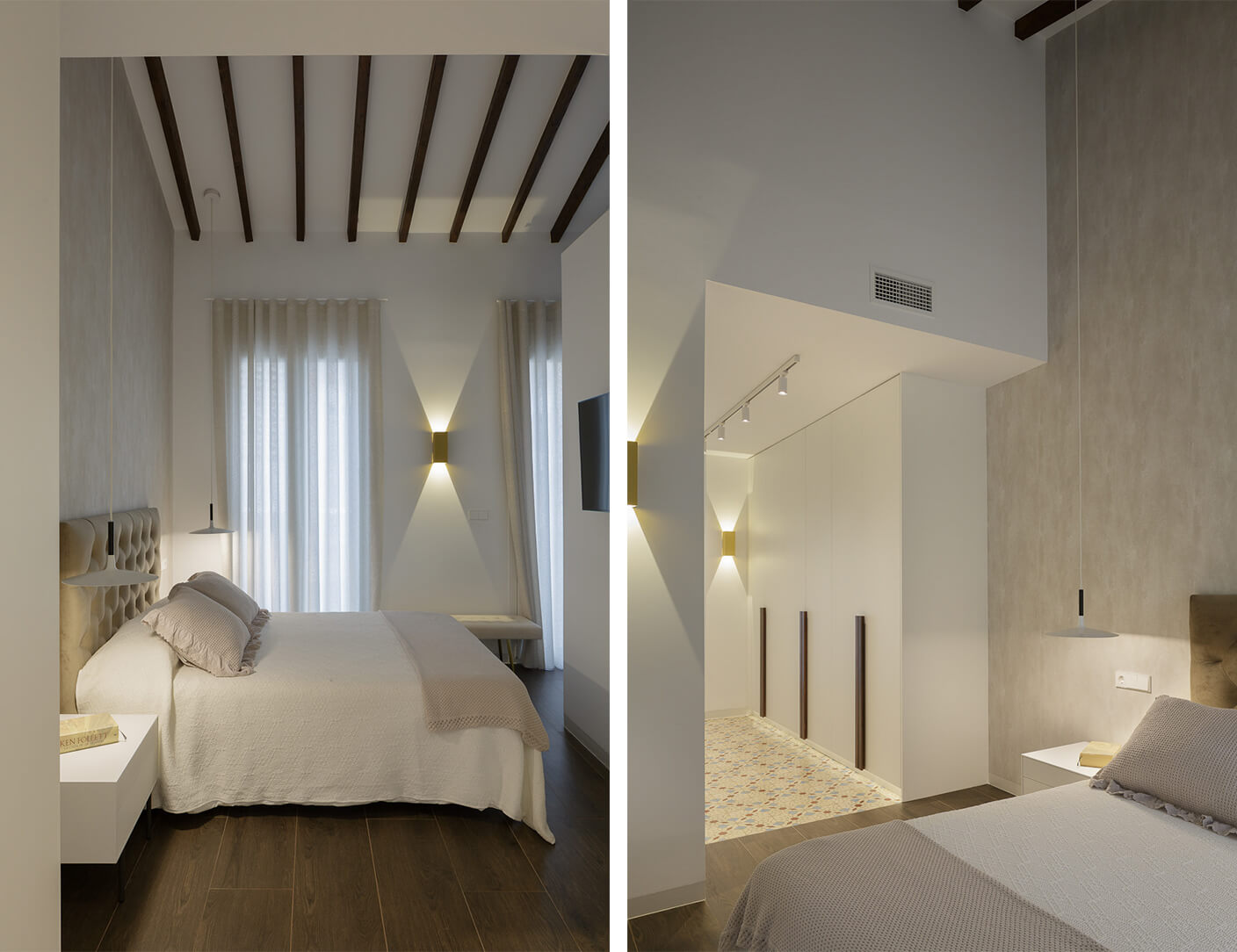 In the main room the high roofs were maintained with the existing beams, for once you travel the storage area and cabinets with a pavement recovered in the form of a mosaic, you reach a totally open and wide space, where lighting plays a fundamental role , collapsed lamps, lane with lighting spotlights and gold -colored wall appliques are placed.
The colors play a fundamental role, since at all times the textiles follow a neutral color, there is a certain relationship between the bed, the headrest and the curtains.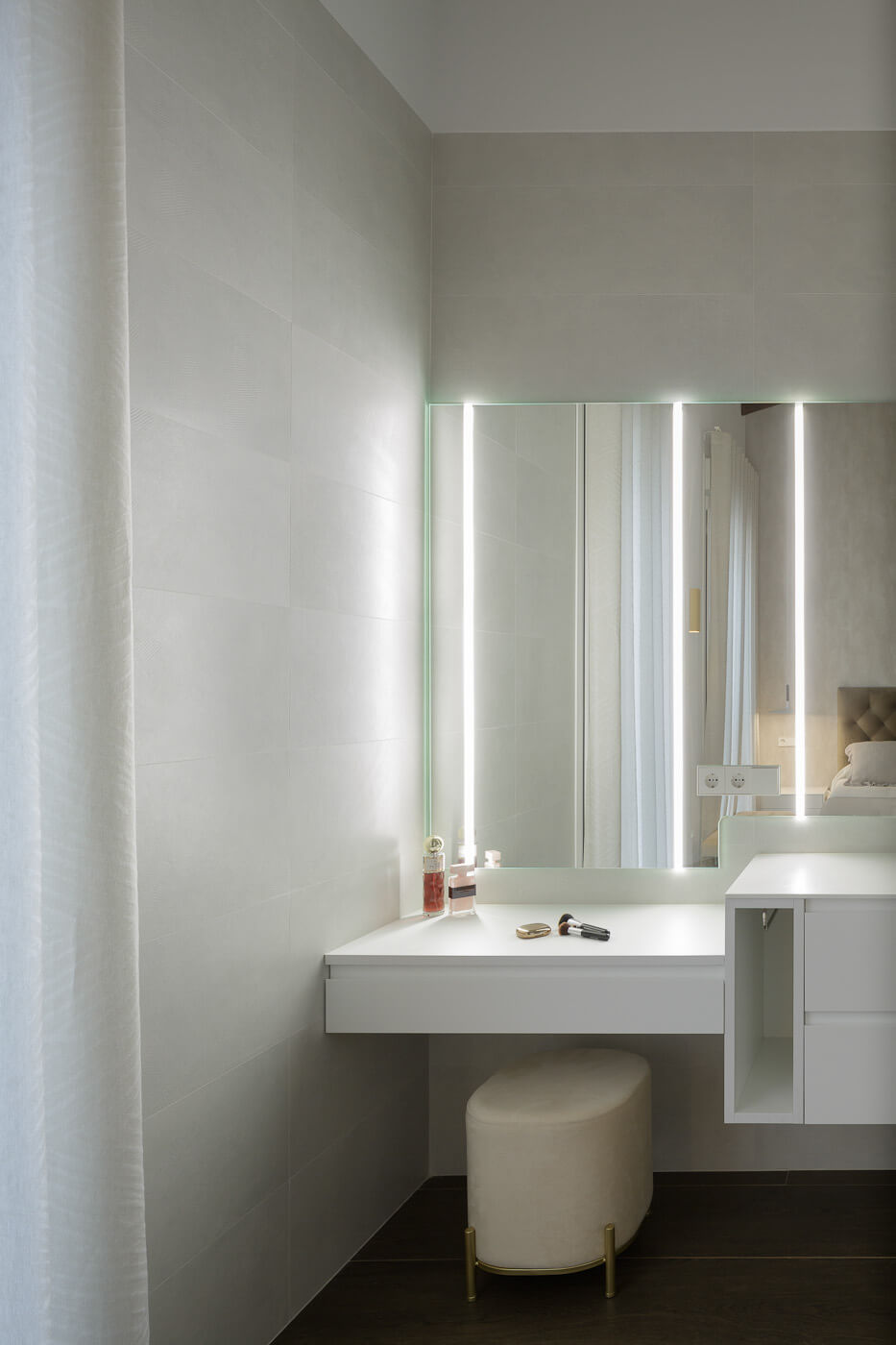 The main bath is connected to the main room without any dividing element giving rise to the same space, soon we will show you the final result.
Would you like to reform your home?