Refurbishment of a restaurant in Pinoso (Alicante)
The refurbishment of your space is a perfect opportunity to relaunch the business and your corporate image. You can take advantage of the design of the work to convey both the principles and style make it different.
In this work we put special care in combining the traditional style that made this restaurant a reference of Pinoso, with a more modern style to adapt to new trends ingastronomy.
Project details
Client: Restaurante Alfonso
Location: Pinoso, Alicante, Spain
Program: Restaurant refurbishment
Intervention area: 120 m²
Phase: Finished
Ideas project: Araque Maqueda 
Dining room.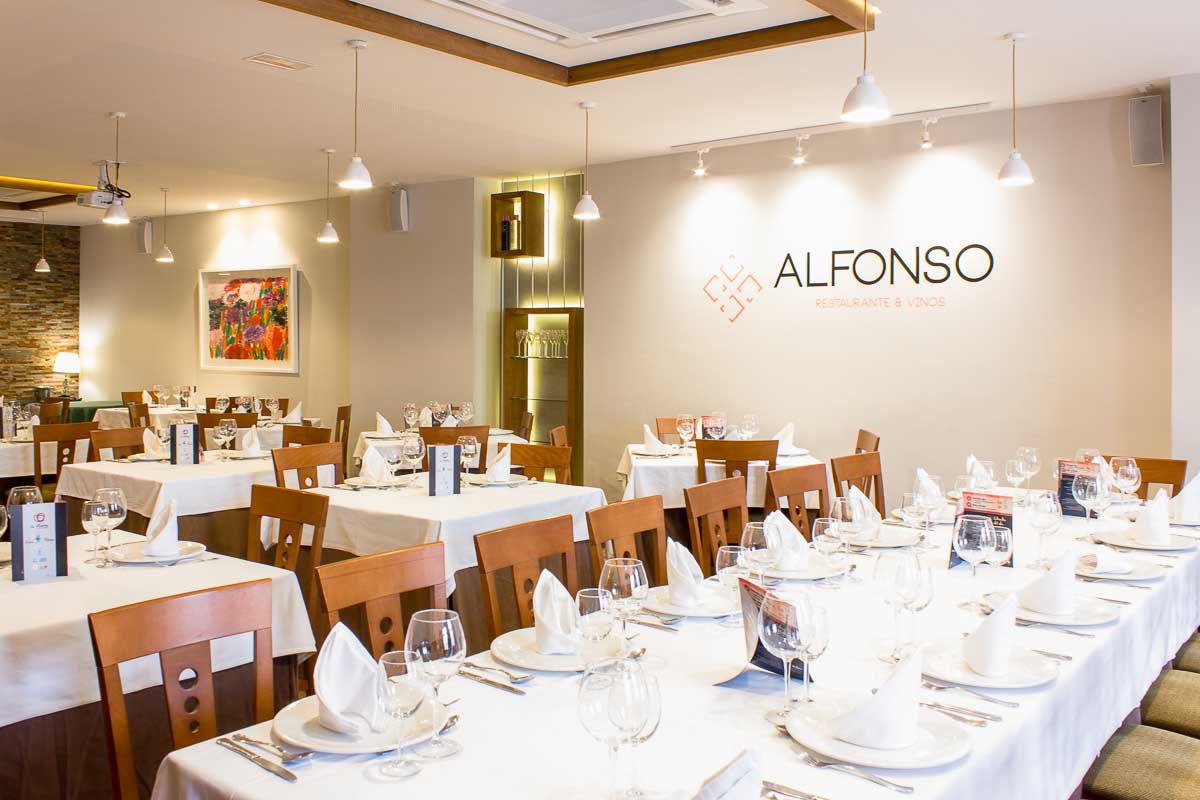 The design of the new main dining room had to give a new environment to local and, at the same time, preserve the rustic style of the existing furniture. To keep that warmth of the original style was chosen pine plywood for the division of spaces and decorative elements.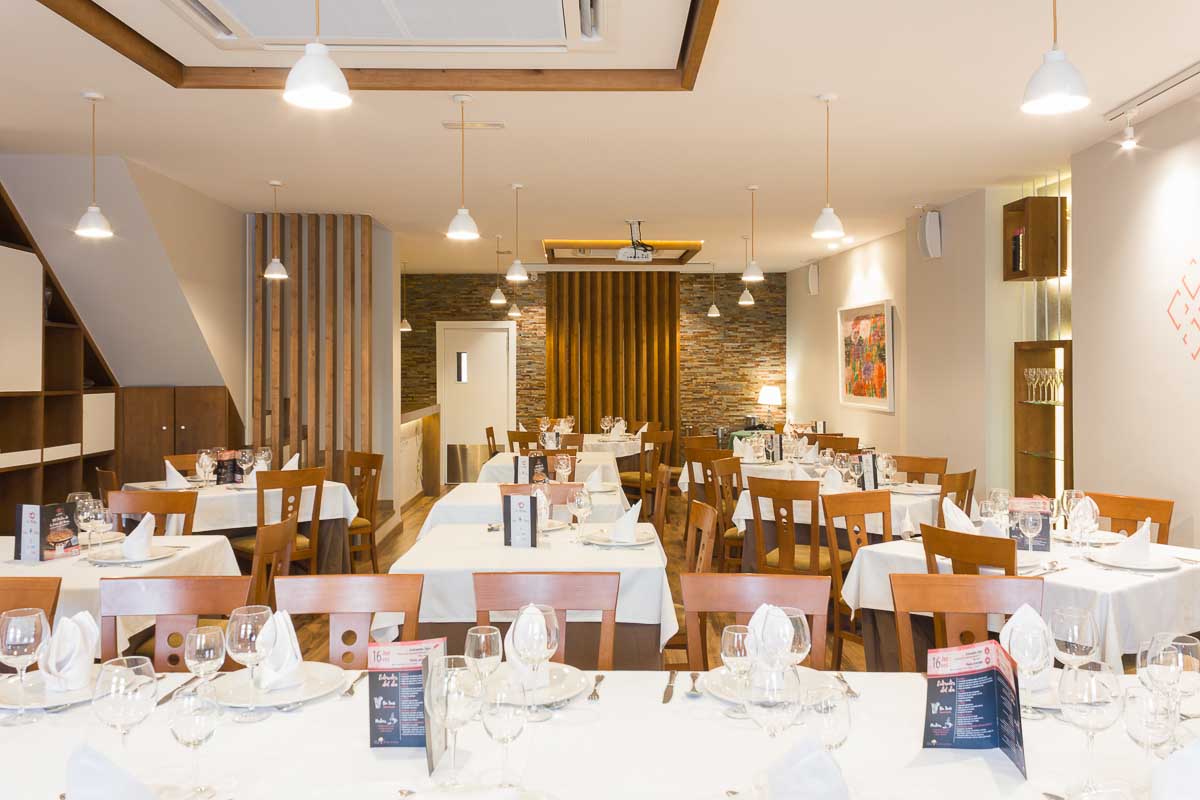 The wooden lattice was raised as a compositional element present in all the refurbishment a parapet to the main stairway leading up from the entrance hall, a guide for the staircase leading to the upper floor or a partition to hide service area.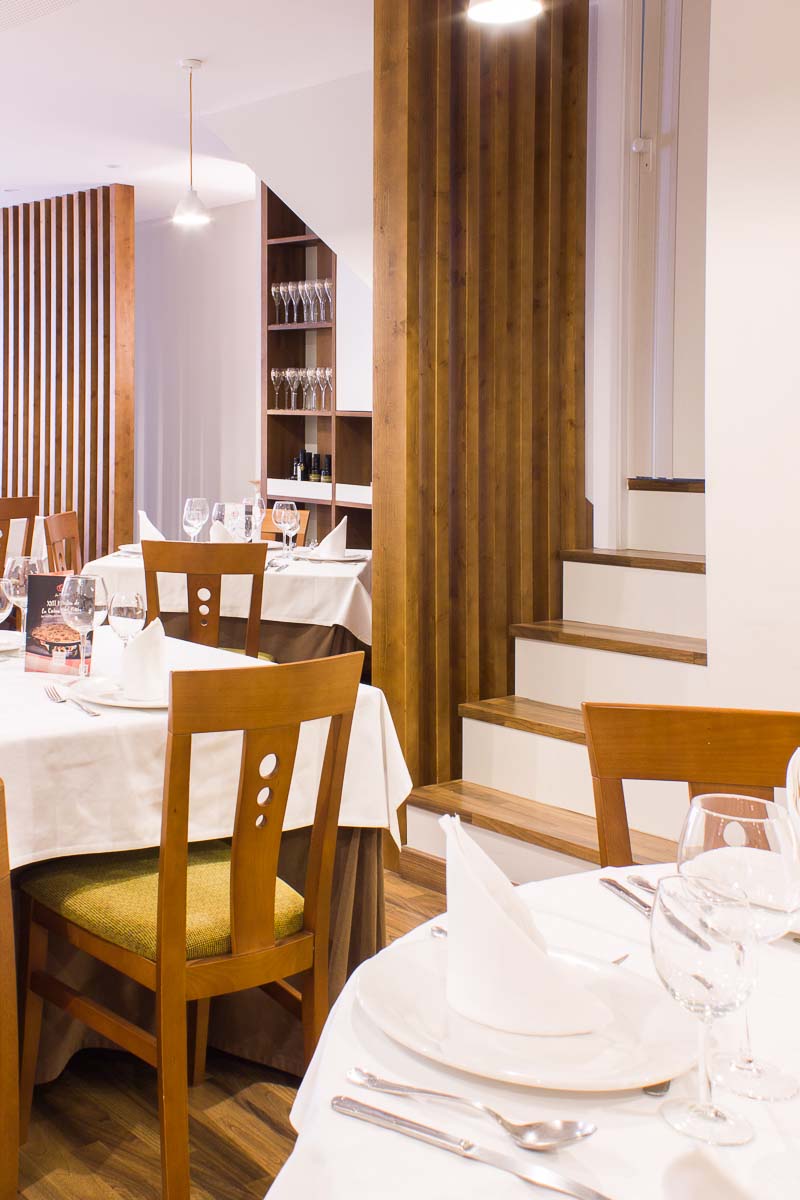 The refurbishment was designed from two basic tones, white and wood, only breaking with the corporate colours.
"
Refurbishment

 

of

Alfonso

in

Pinoso

restaurant

;

corporatism

and

design

all

in

one

.

"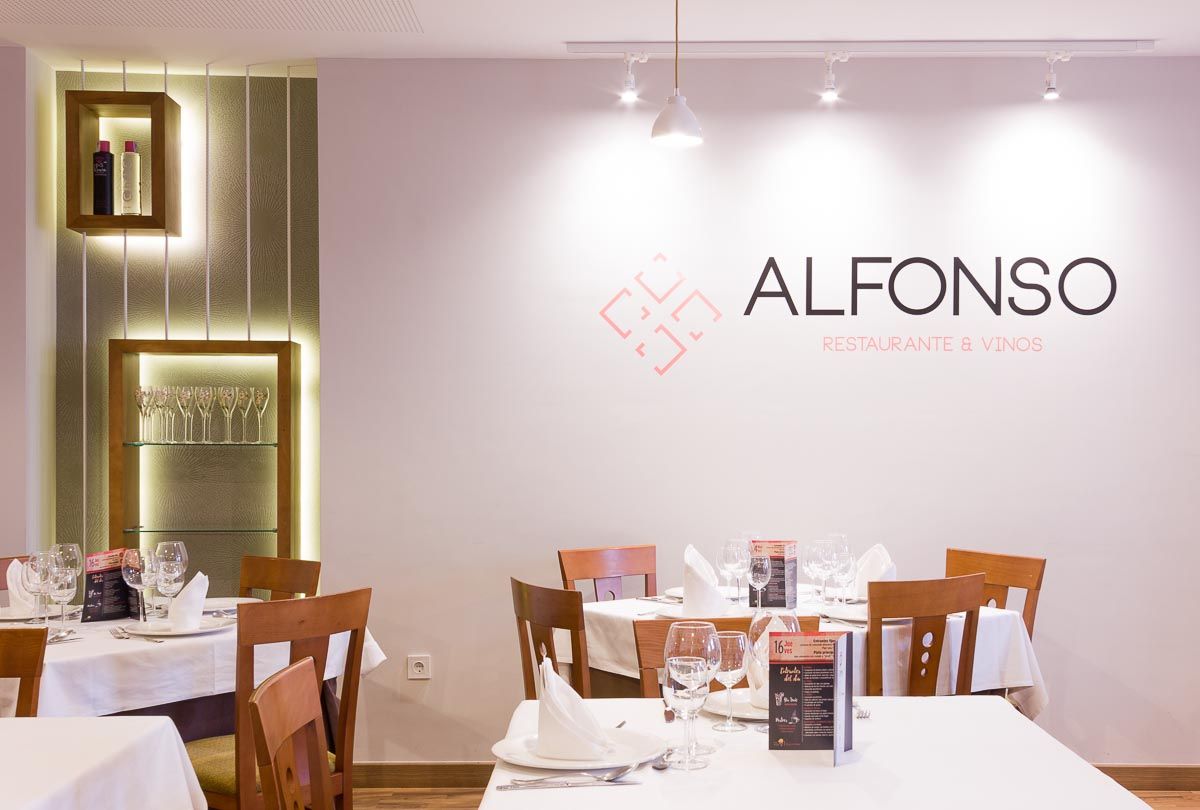 Bar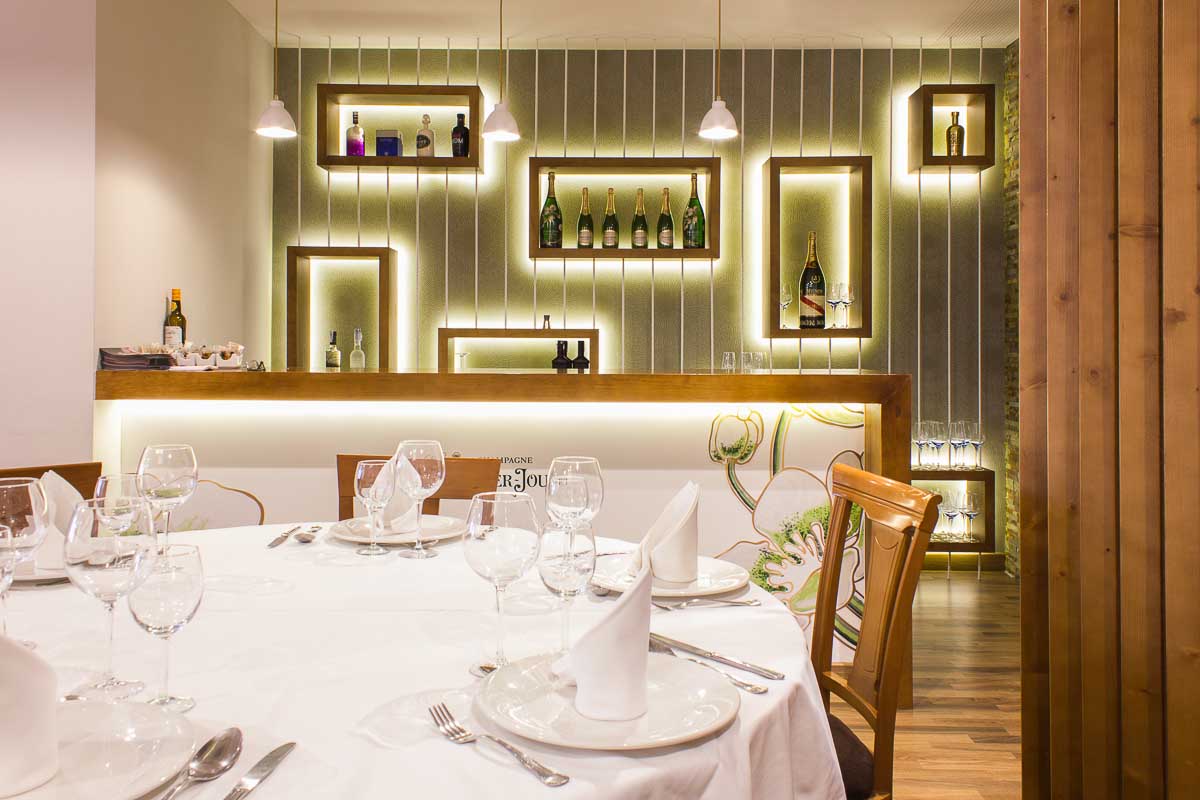 The bar was designed by a composition of boxes backlit by way of exhibitors, creating a warm and personal atmosphere.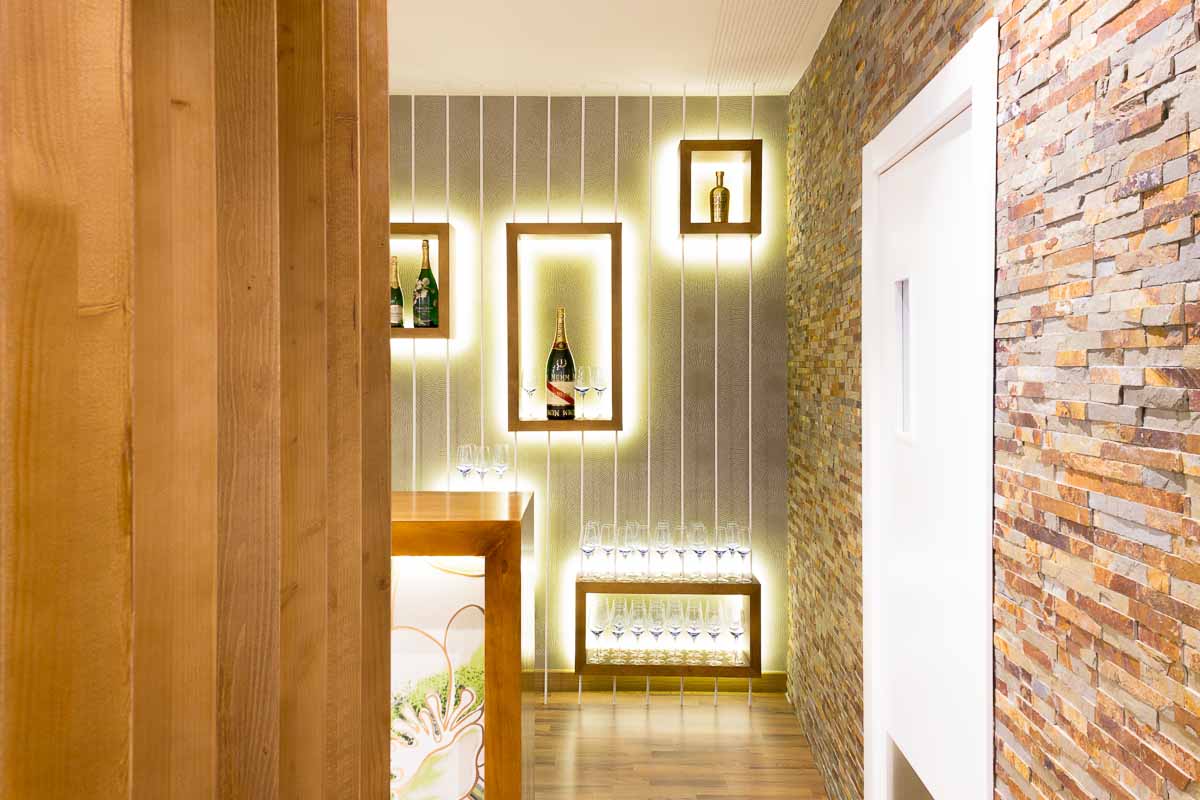 Put special emphasis in this environment could see from every corner of the restaurant.
Lighting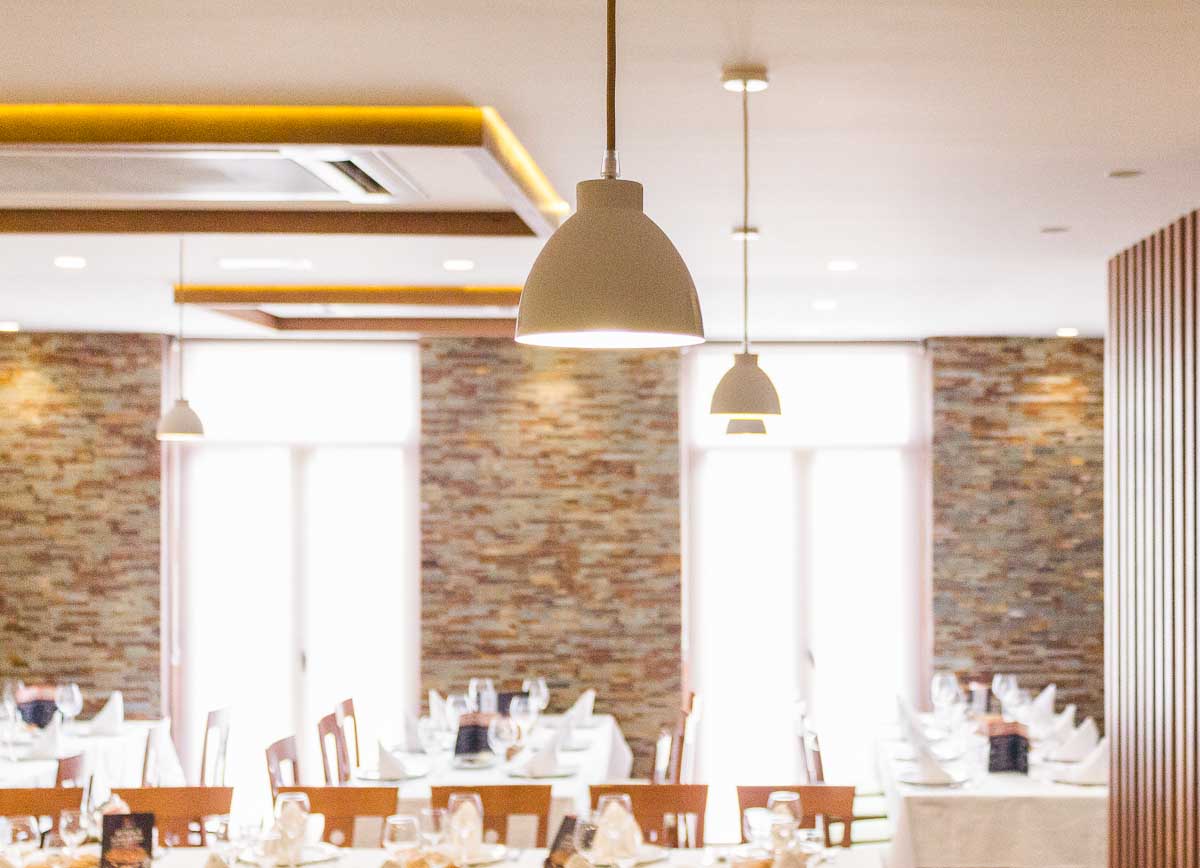 For the lighting was chosen a design according to the style of the entire refurbishment of restaurant with a series of hanging lights made by hand with Golden textile cable and a campaign of aluminium lacquered white workshop.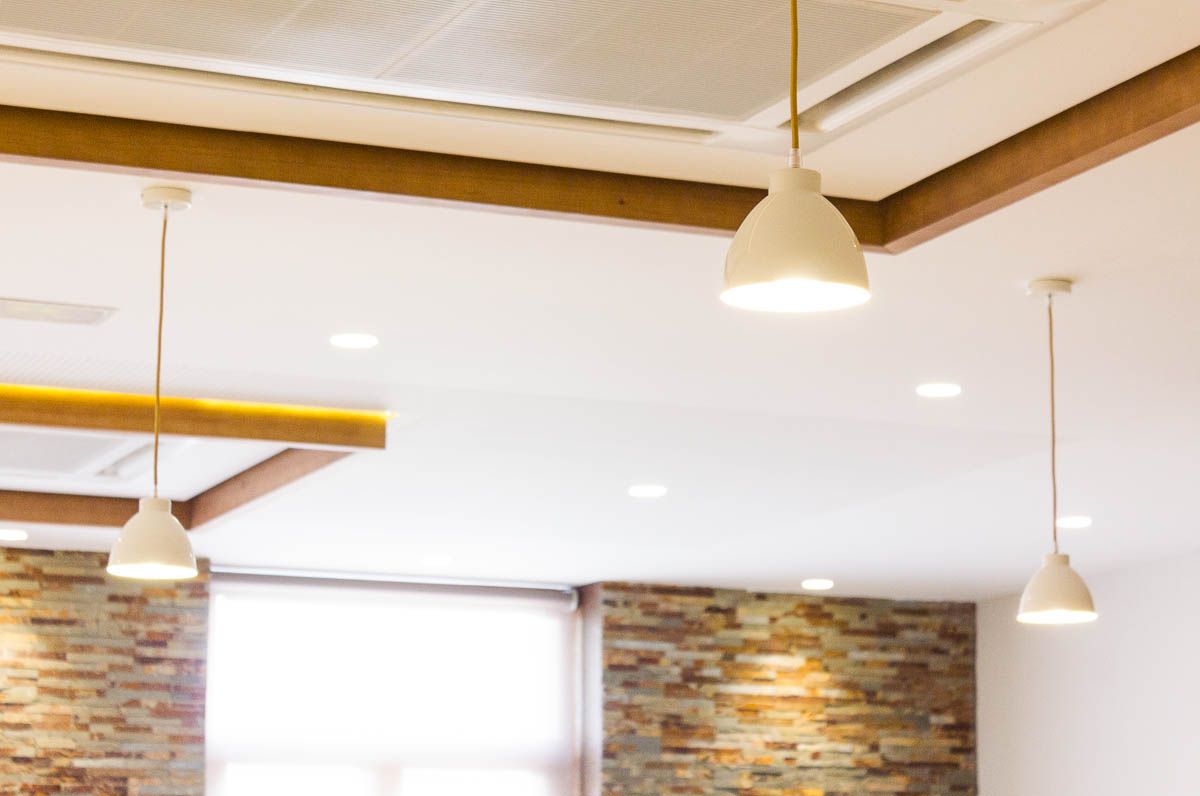 Laminated backlit wood was also used for the composition of the ceilings, a key element in the distribution of space.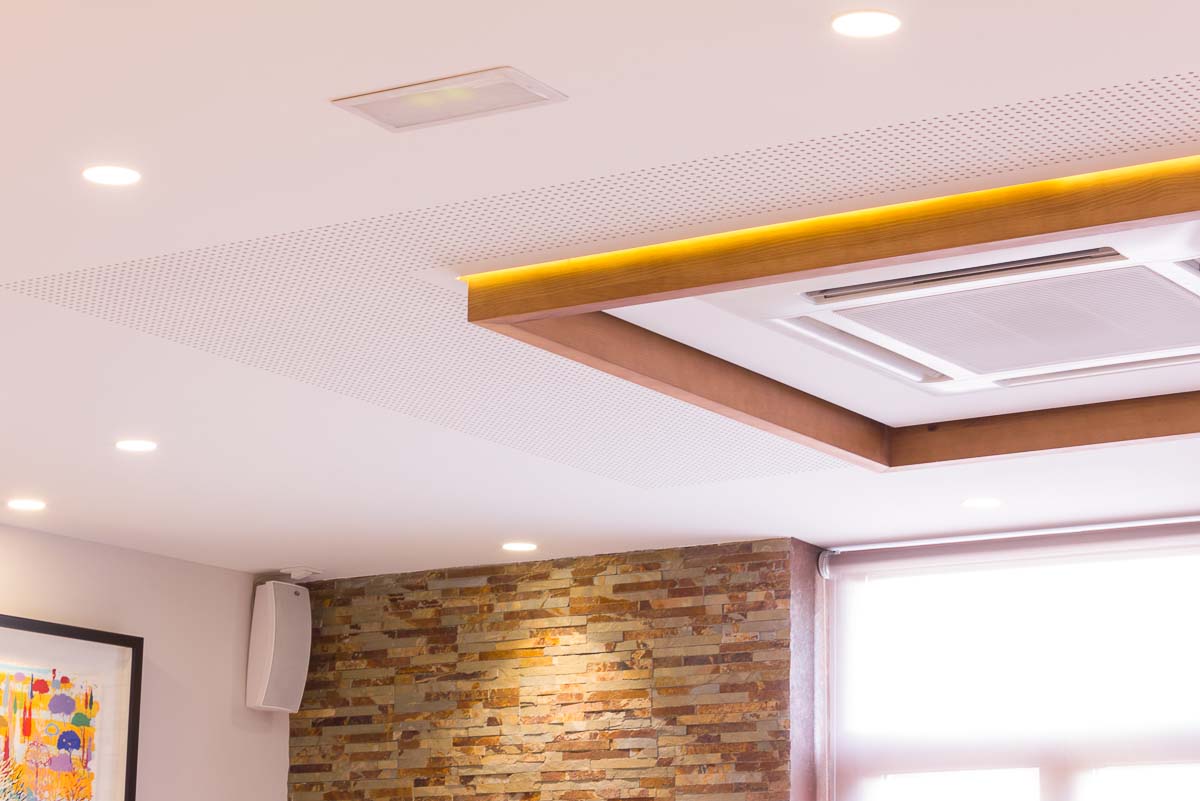 This picture sums up the perfect coordination between professionals by combining in a single design, masonry, carpentry, HVAC, electrical and painting.
Stone
veneer
.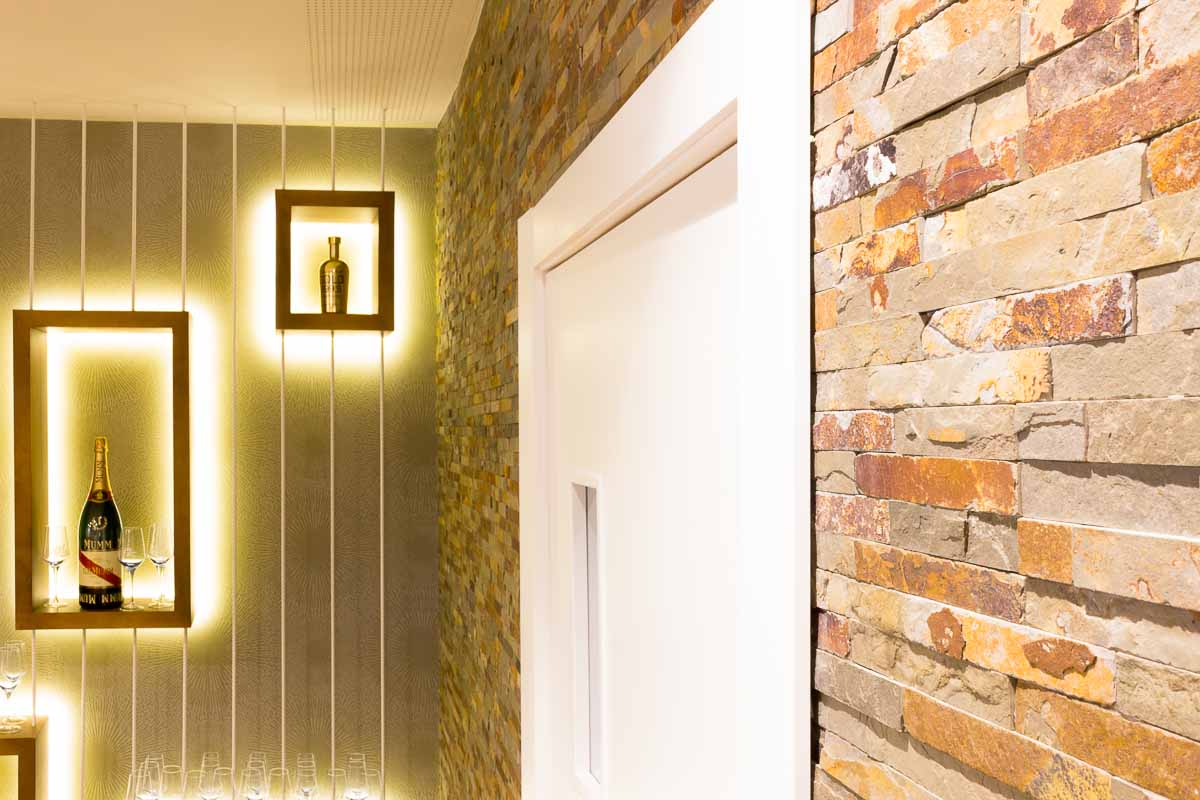 The walls of the bottom is lined with natural stone slabs merging with the warm tone of wood. The texture is highlighted by the overhead lighting.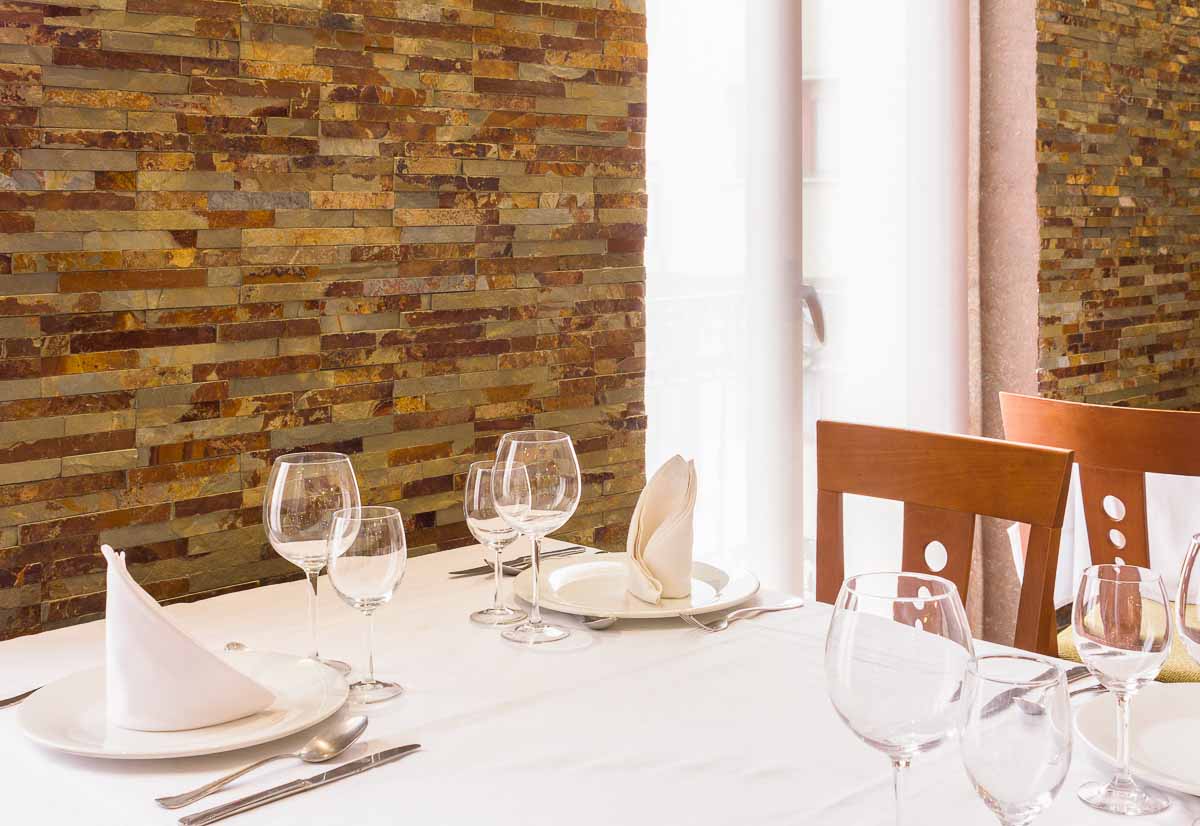 Details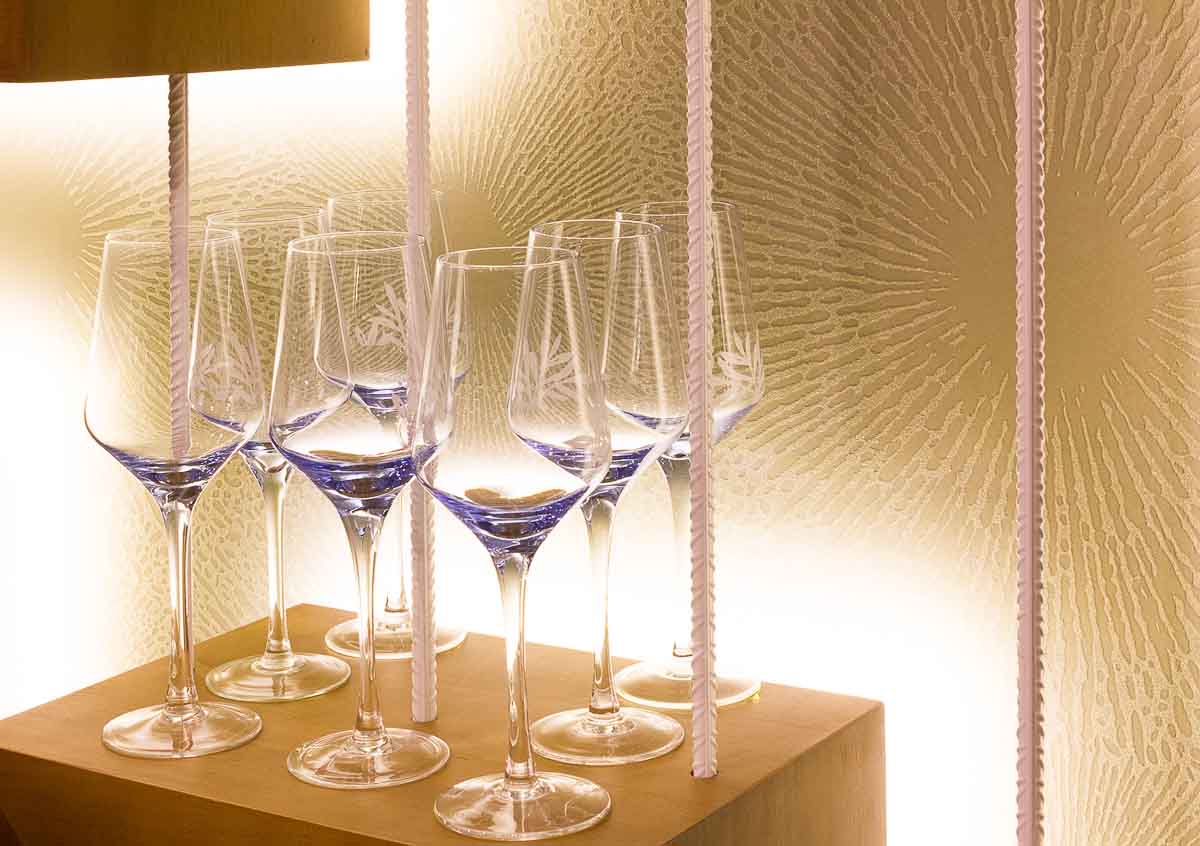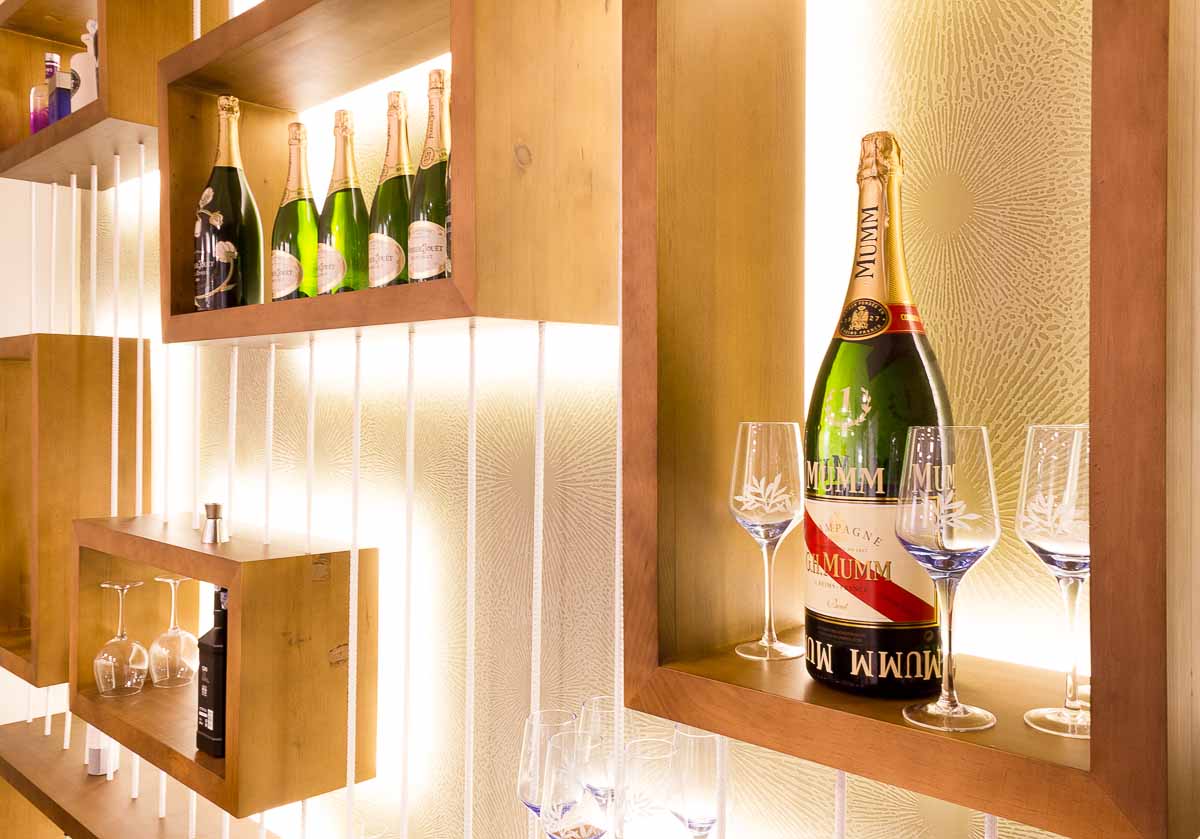 In all these details is also appreciated delicacy in the work of all the guilds that have collaborated in this work getting a spectacular result.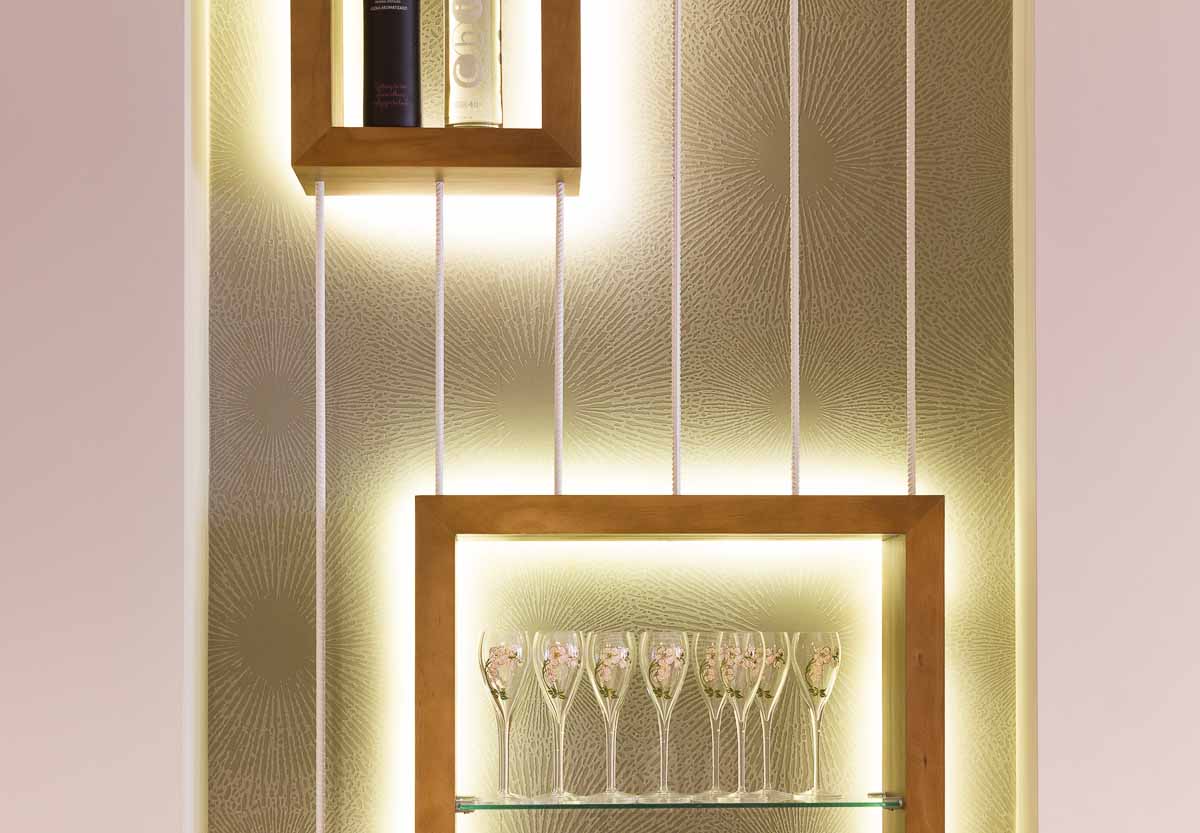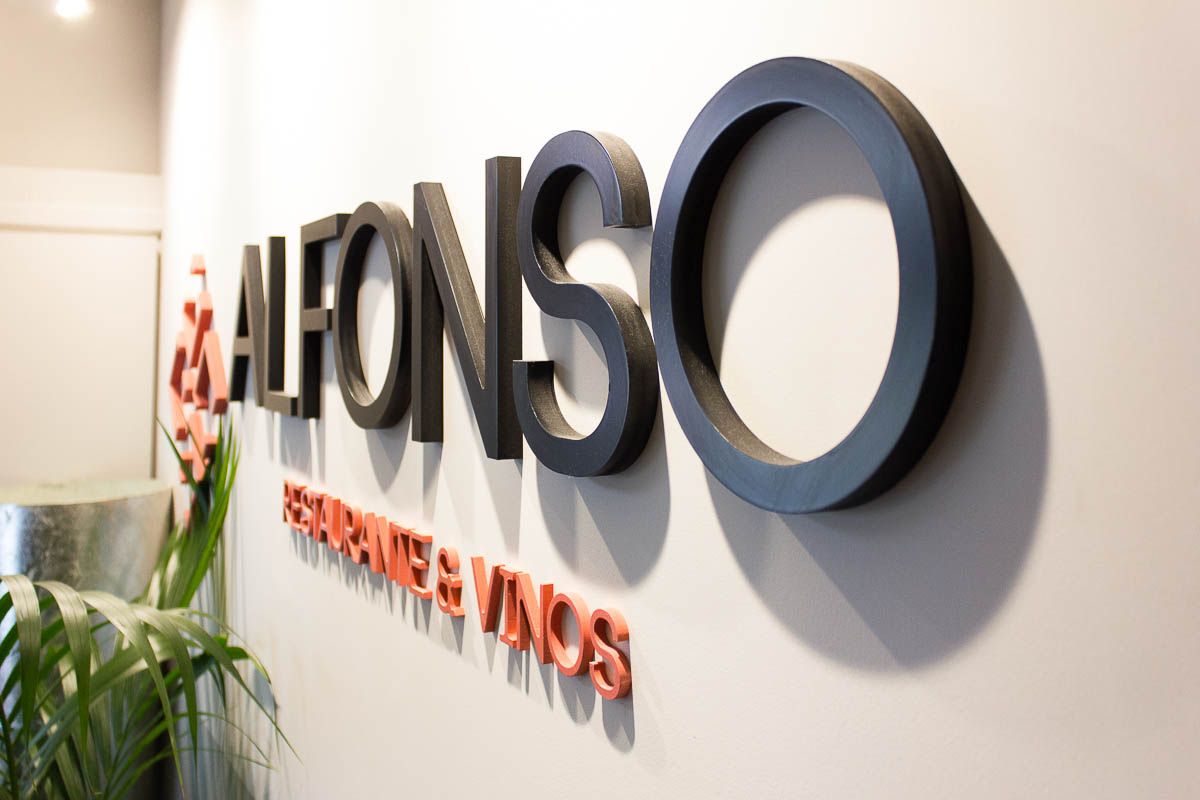 Would you like to refurbish your restaurant?