Refurbishment of a commercial area into a fertility clinic
When looking for a new space for your business, you may find limitations associated to its previous use. The best way to eliminate these conditions is by performing an integral refurbishment of the area, so it can be shaped to your own needs.
The project below was initially an old bank. The goal of this project  was to redesign both the interior and the exterior to create an unique meeting point. All the partition walls and coatings were entirely demolished to make room for the new Manjon Fertility and Gynaecology Clinic.
¿Que quieres ver de este proyecto?

This project is based on light, on the design and on white colour. From the entrance of the clinic, all the design elements that constitute the interior space can be perceived: the white walls, the wood cladding and the polished concrete floor that unifies the whole project.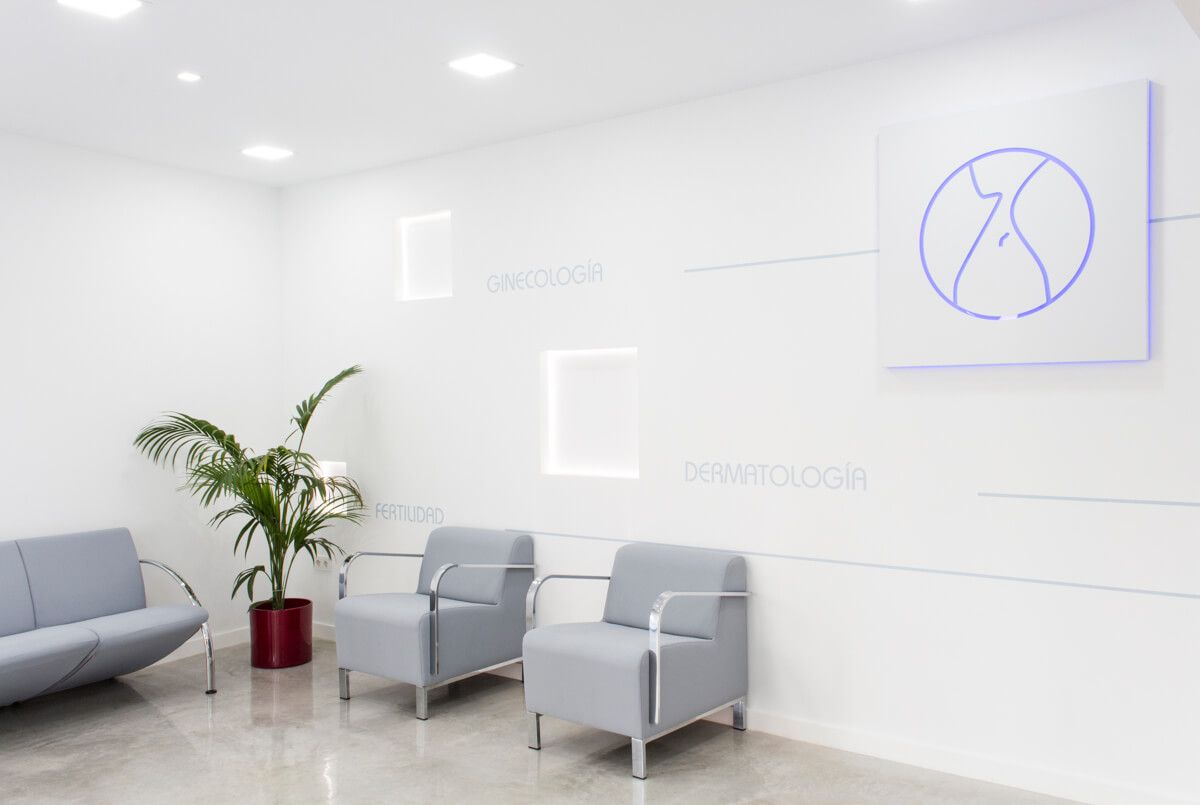 The setup of the lobby and the arrangement of the reception desk naturally leads you to one of the most unique points of the project.
Hallway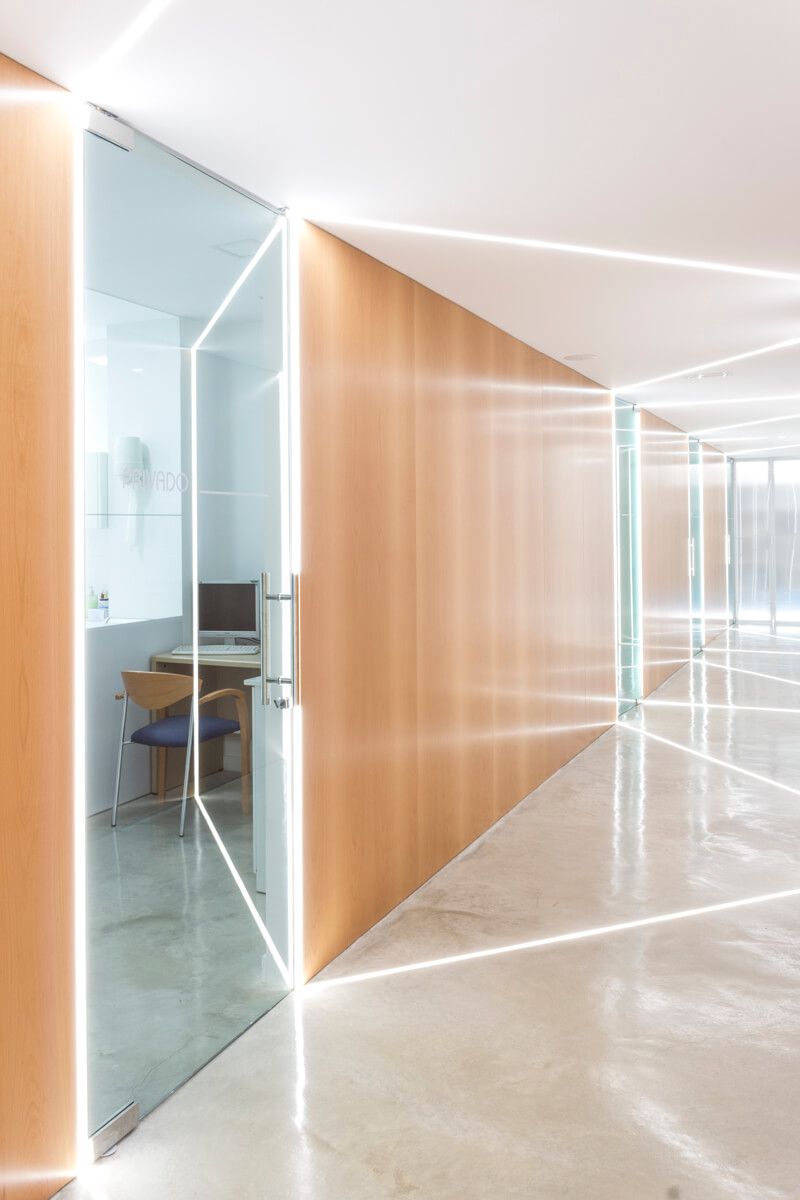 The hallway has a very personal charm. It is composed by a series of porticoes shaped with led lights that guides the visitor from one room to another.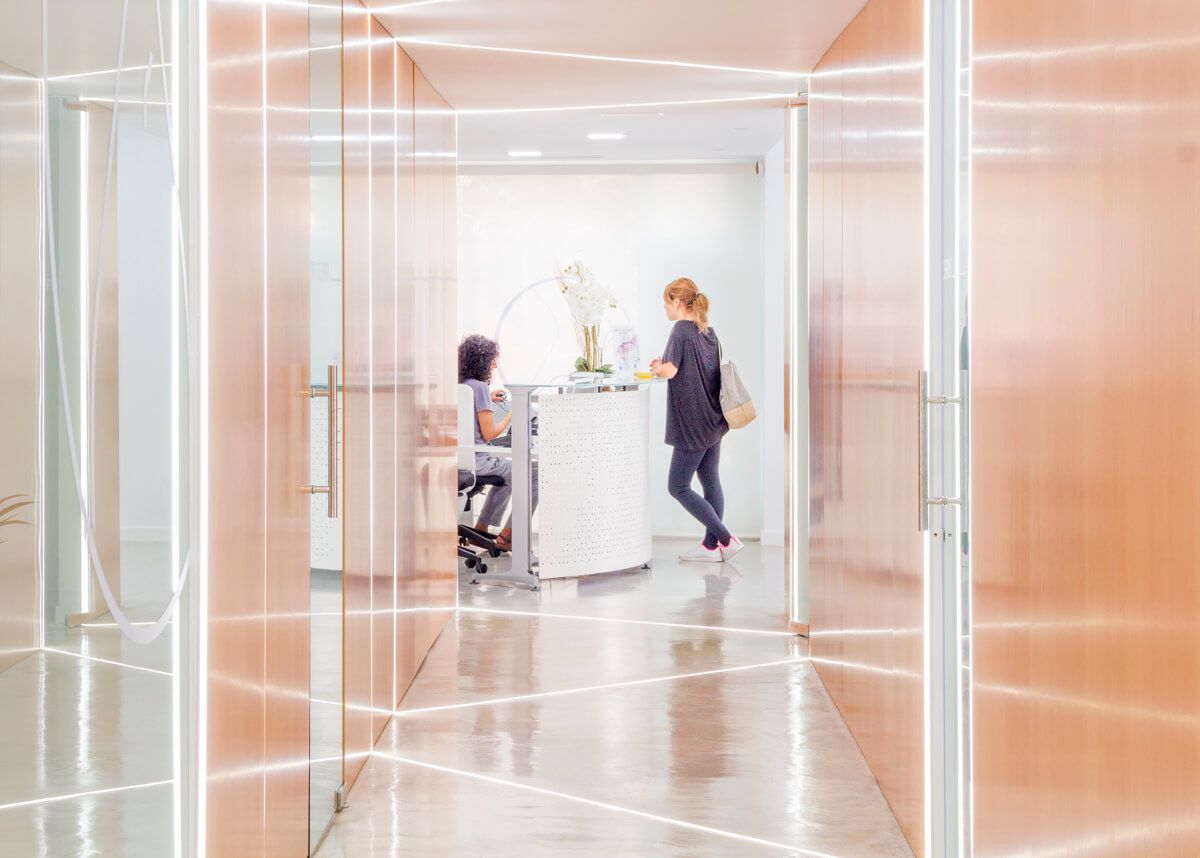 "Refurbishment of a commercial area: from a former bank to a fertility clinic

"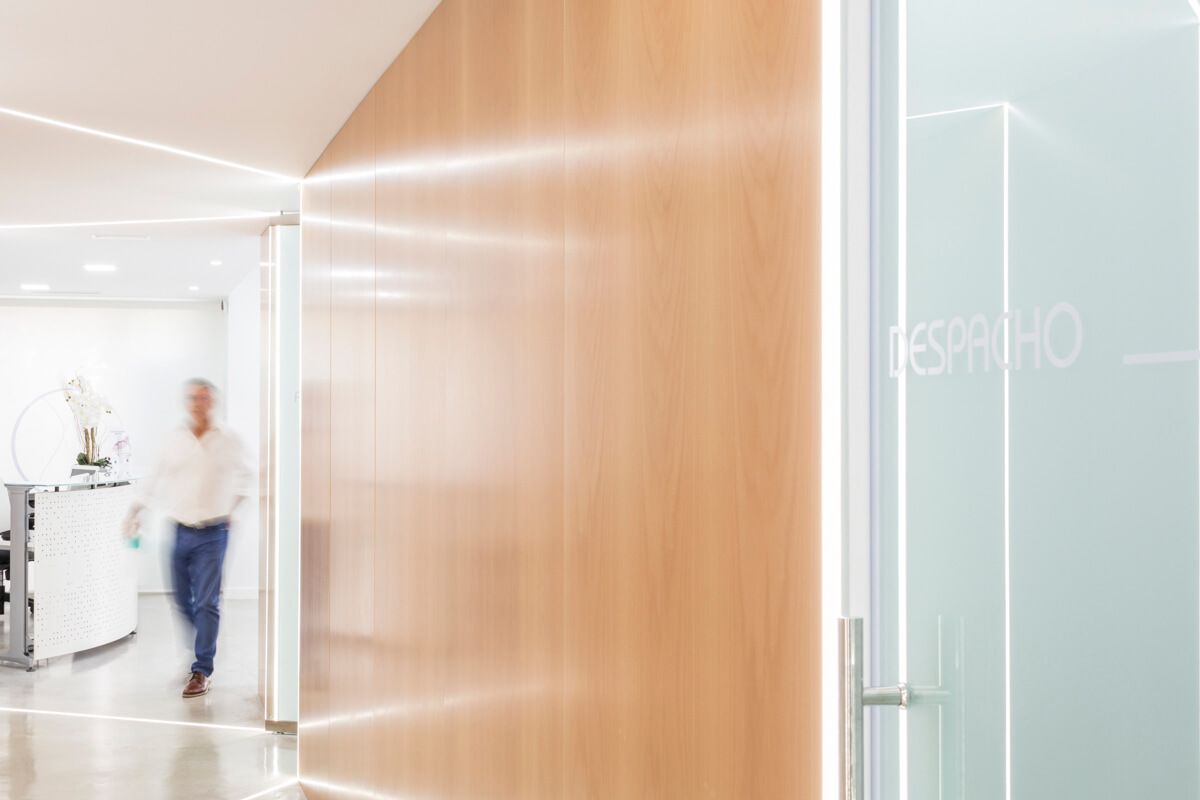 The hallway was covered with beechwood panels, which emphasize the modulation of the several rooms.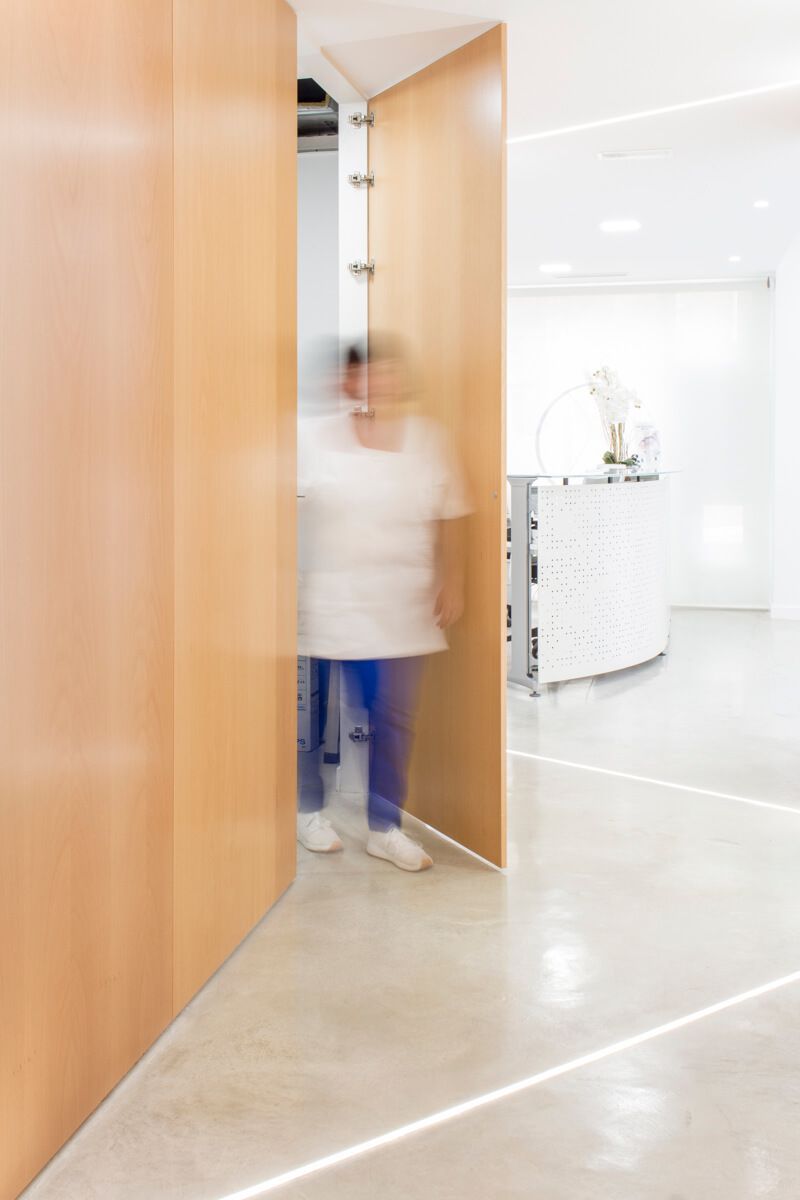 Some of these panels were adapted to generate doors fully integrated into walls for the service areas.
Indoor patio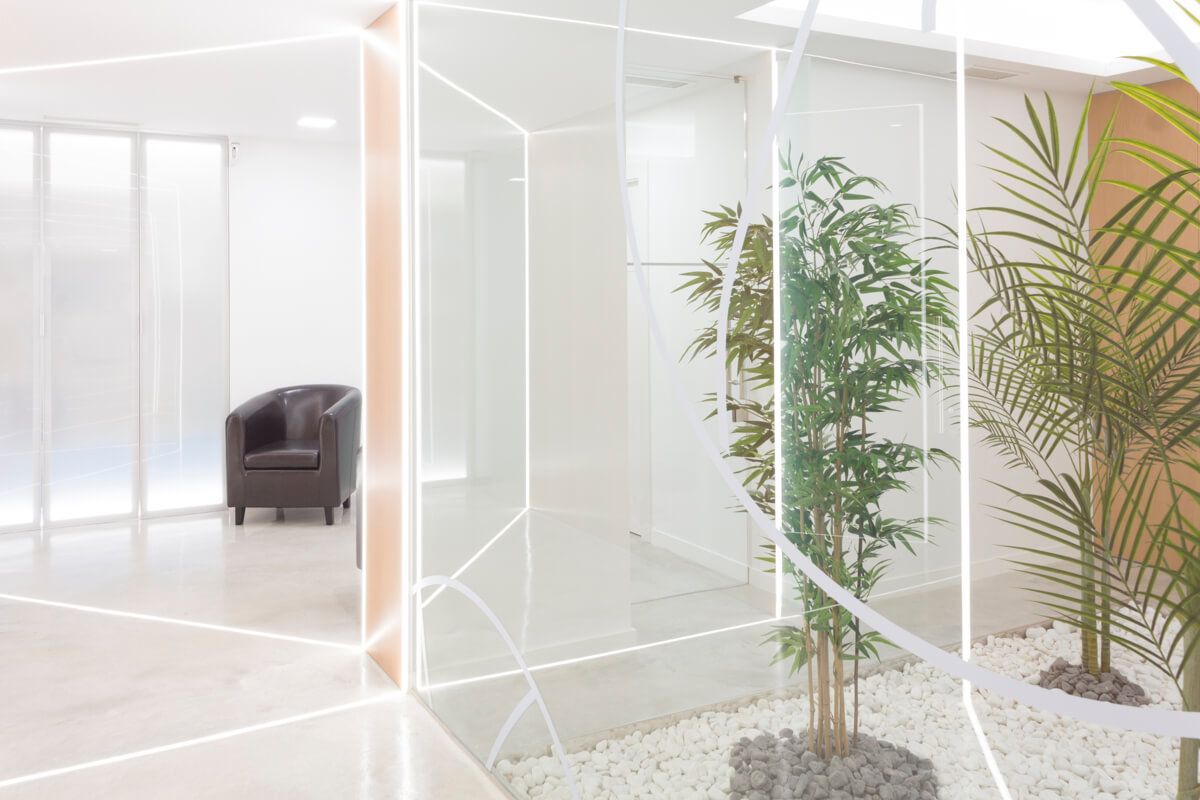 In large spaces, some rooms may be located far away from the main facade, as is the case of this clinic. In this situations, it becomes necessary to look for solutions that provide a sense of natural lighting in all the adjacent areas.
Waiting room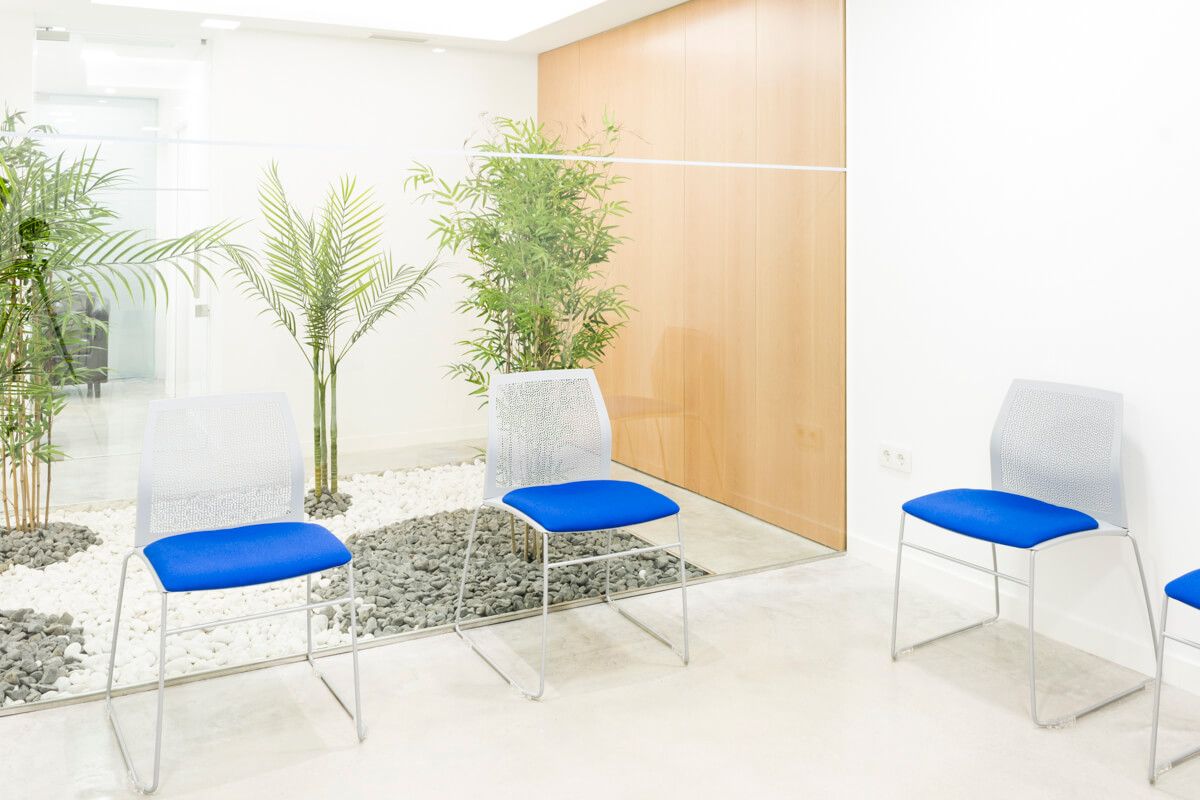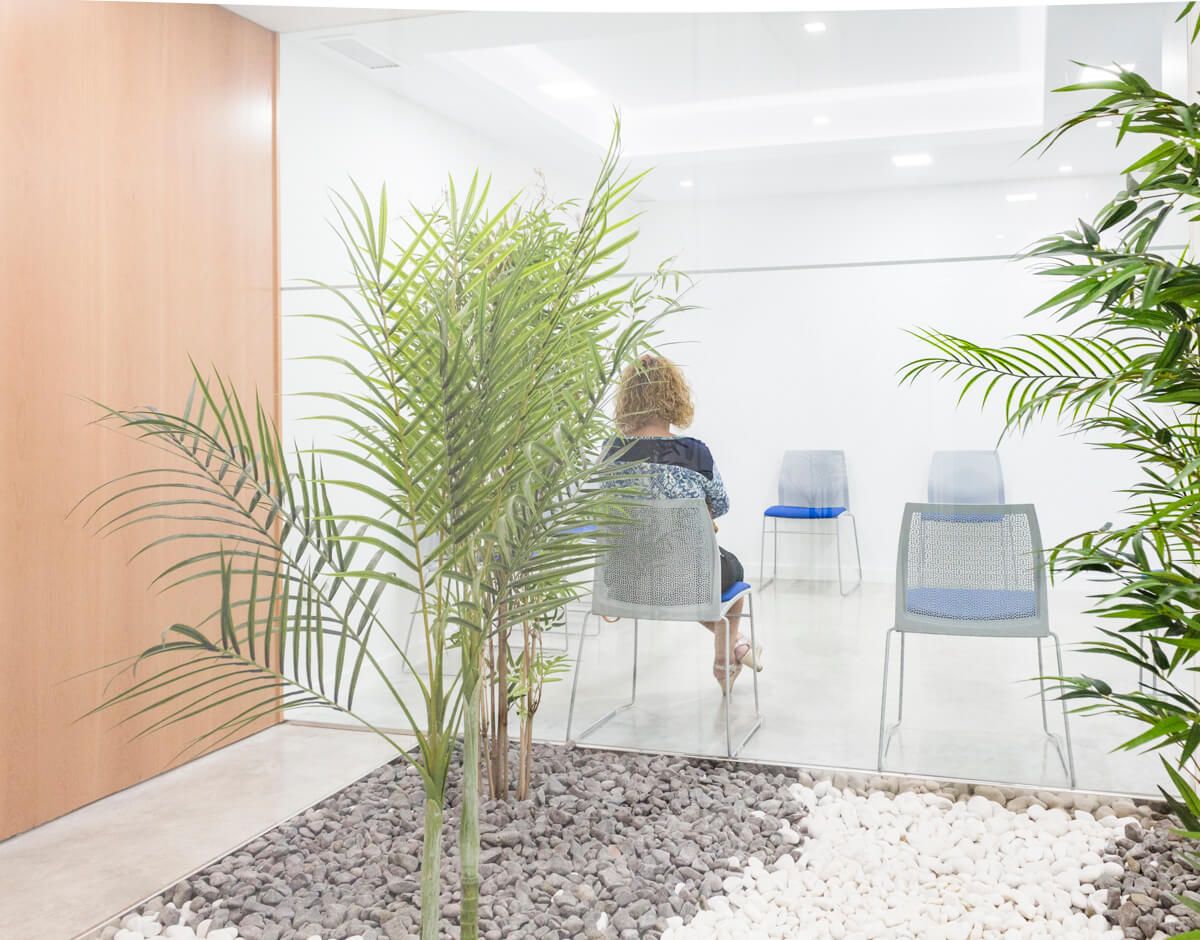 An indoor patio was designed in order to articulate the rooms located around it. The waiting room is an example of this. The white lighting and the vegetation favour the feeling of being surrounded by an open-air patio.
Consultation rooms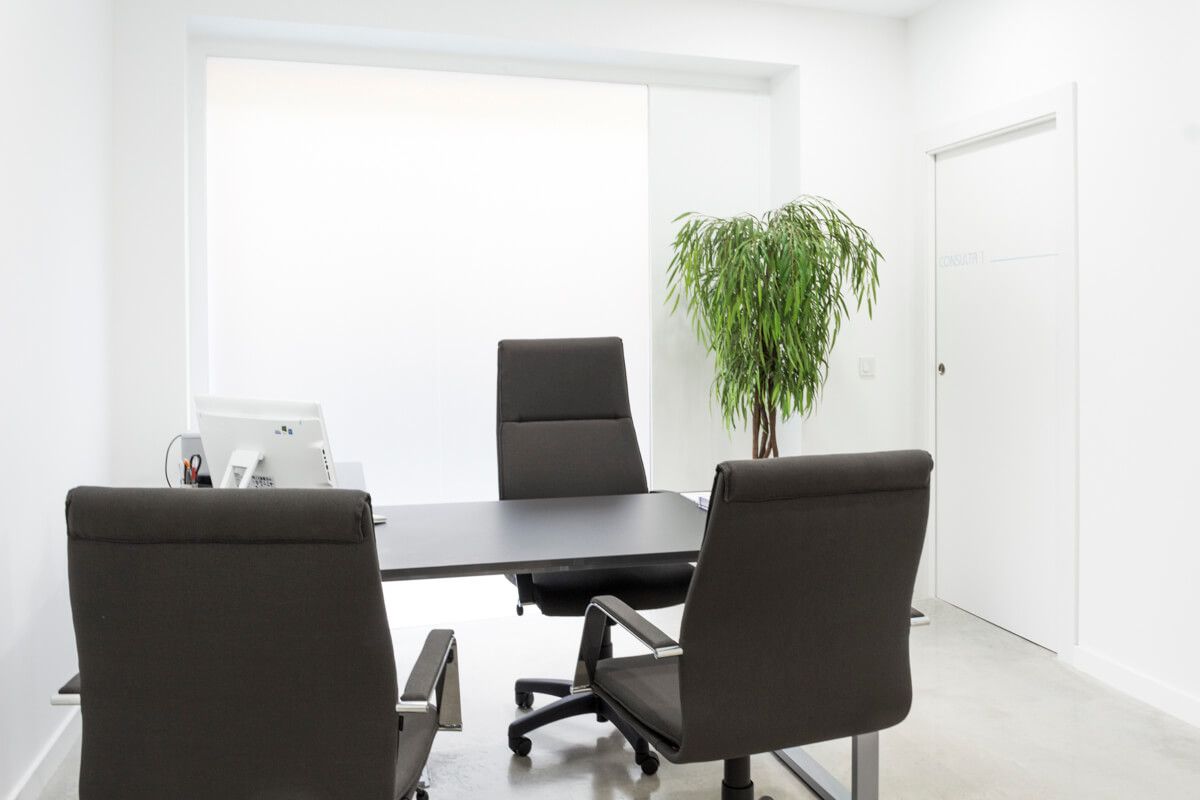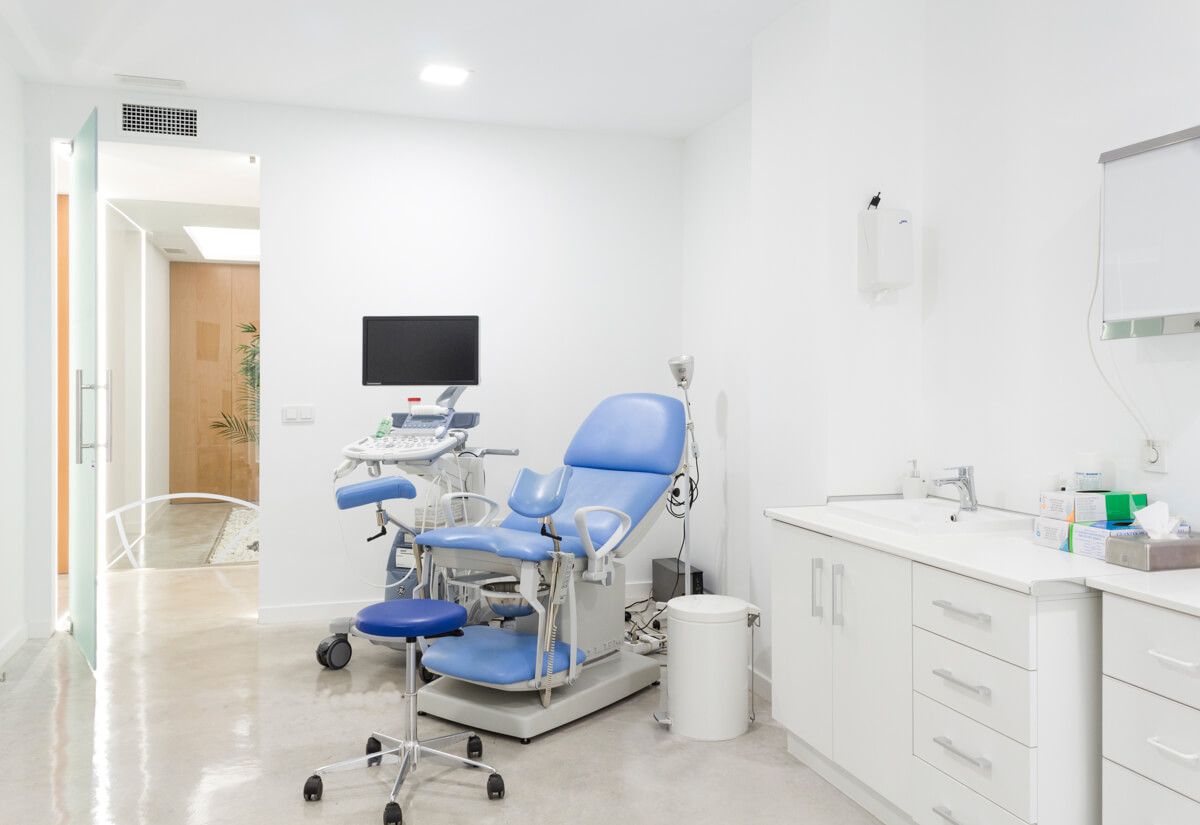 The offices and consultation rooms were designed in a practical and functional way, attending the particular needs of the client for this use.
Laboratories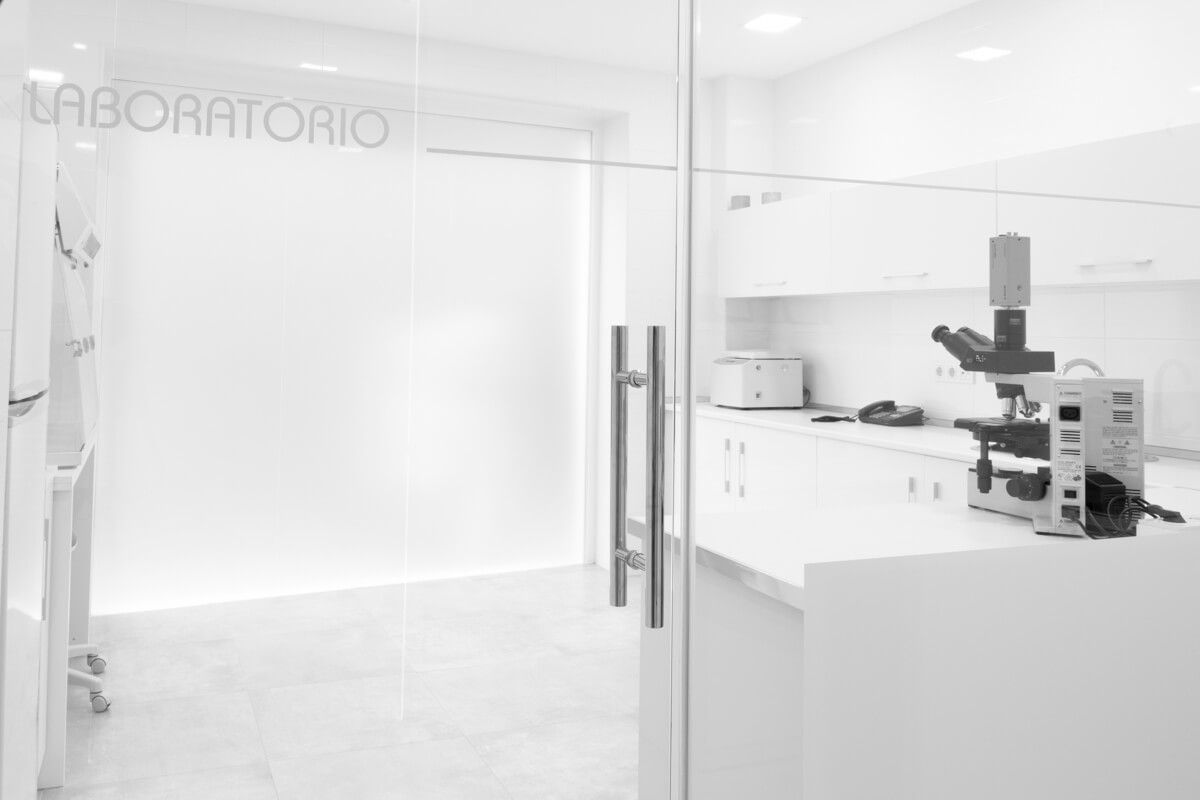 A clean room was created to locate the laboratories, following the specific regulations for this purpose.
Facade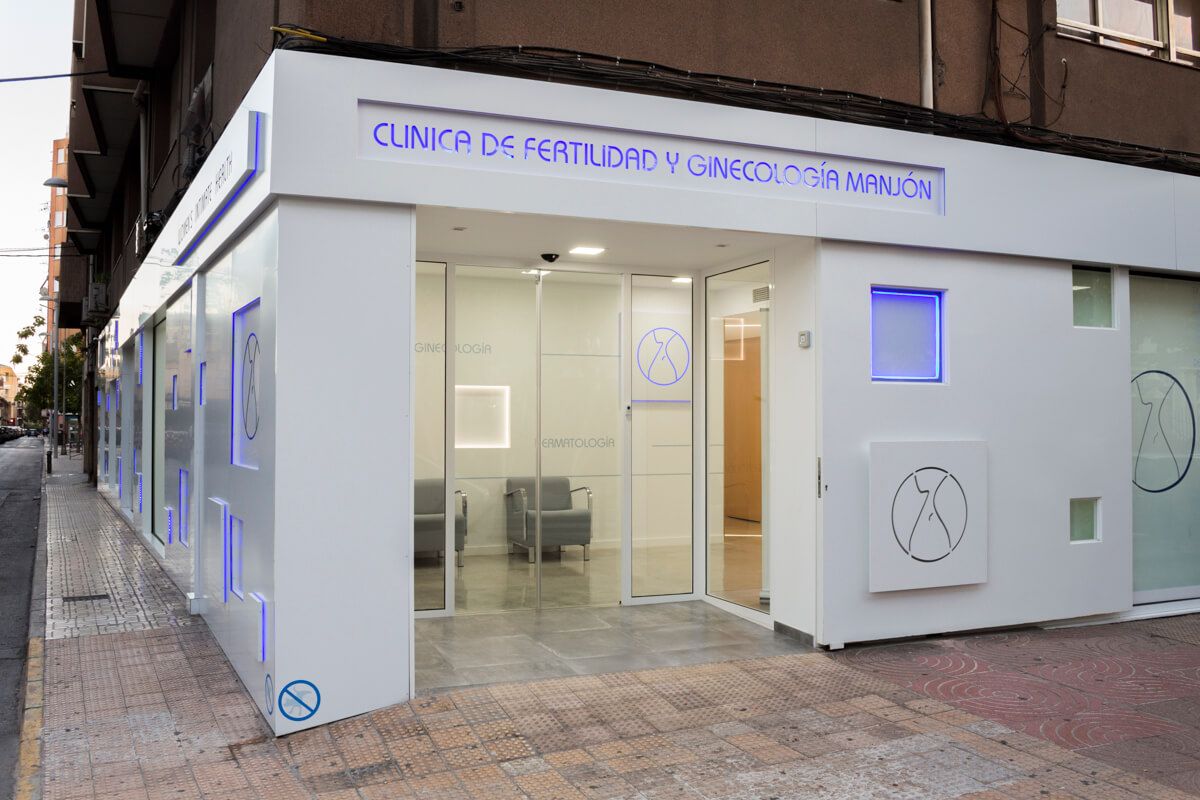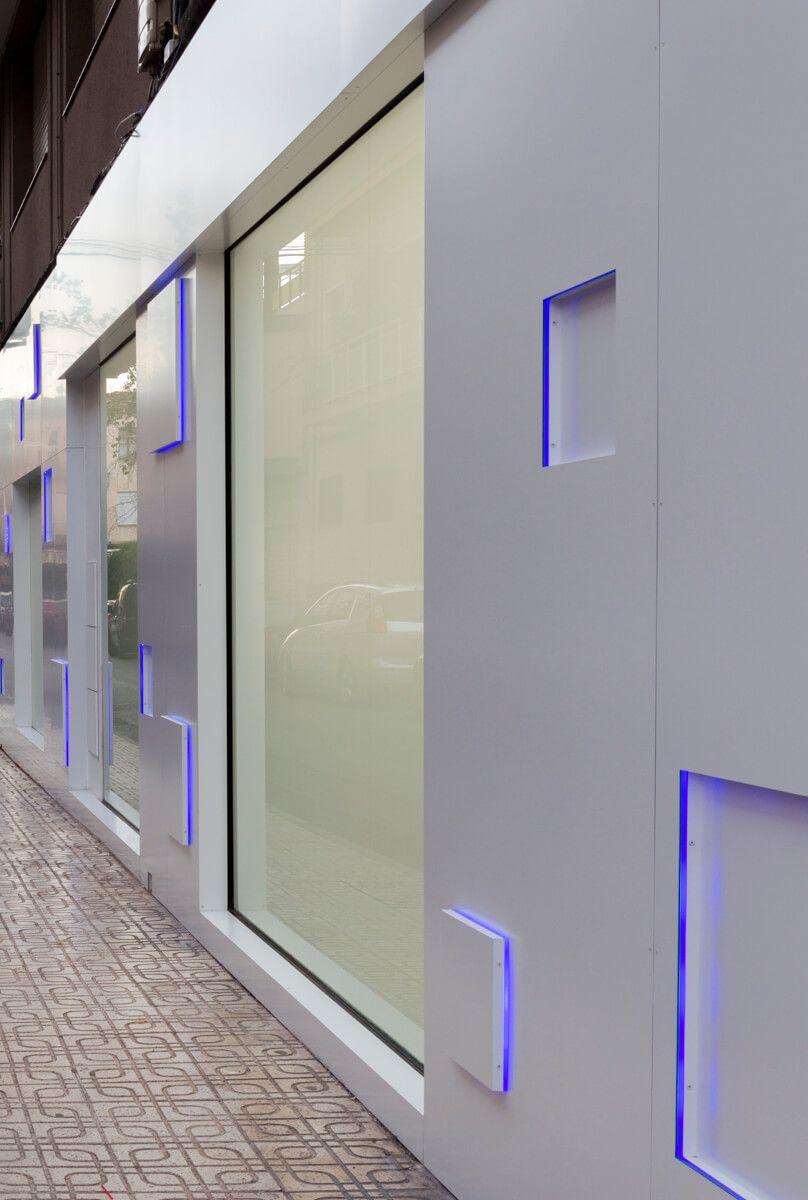 The building facade was fully covered with aluminium composite panels, playing with volumes, geometry and LED illumination. The objective was to catch the attention of the passers-by and to communicate at a first sight the qualities of the interior space.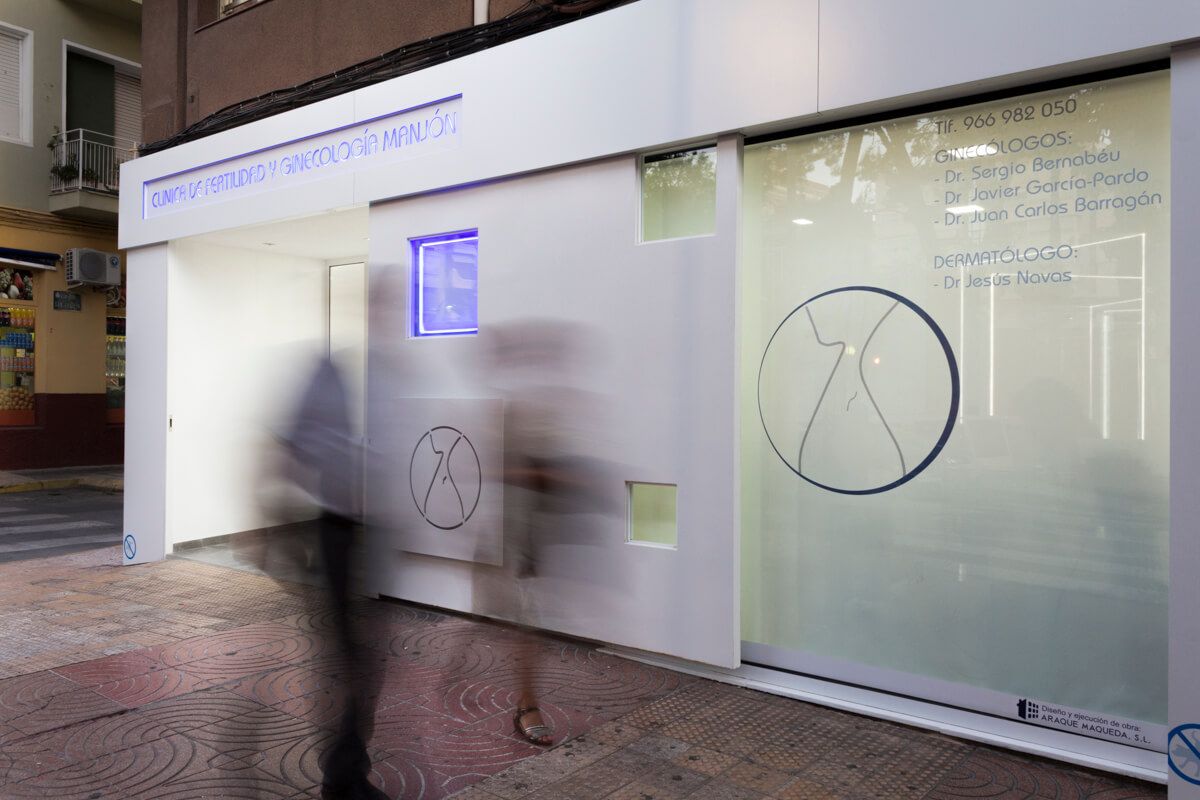 Would you like to refurbish your commercial area?