Restaurant with interior design in Elche (Spain)
The image of a new business must be considered from the sketch to the execution of the interior design, paying attention to every detail. This is something we like to take seriously, whether the design is our or from a collaborating partner.
This project was carried out with the enthusiasm of three young companies related to interior design, construction and hospitality, which worked side by side to develop a common project, obtaining great results.
Project details
Location: Elche, Alicante, Spain
Project type:  Refurbishment with interior design for a restaurant
Intervention area: 270 m²
Phase: Finished
Design: Disena Studio
Photography: Dani Bravo
Bar on the ground floor
From the entrance of the restaurant you can appreciate all the details that provide its identity: wood, iron, white walls in different textures and some touches of vegetation.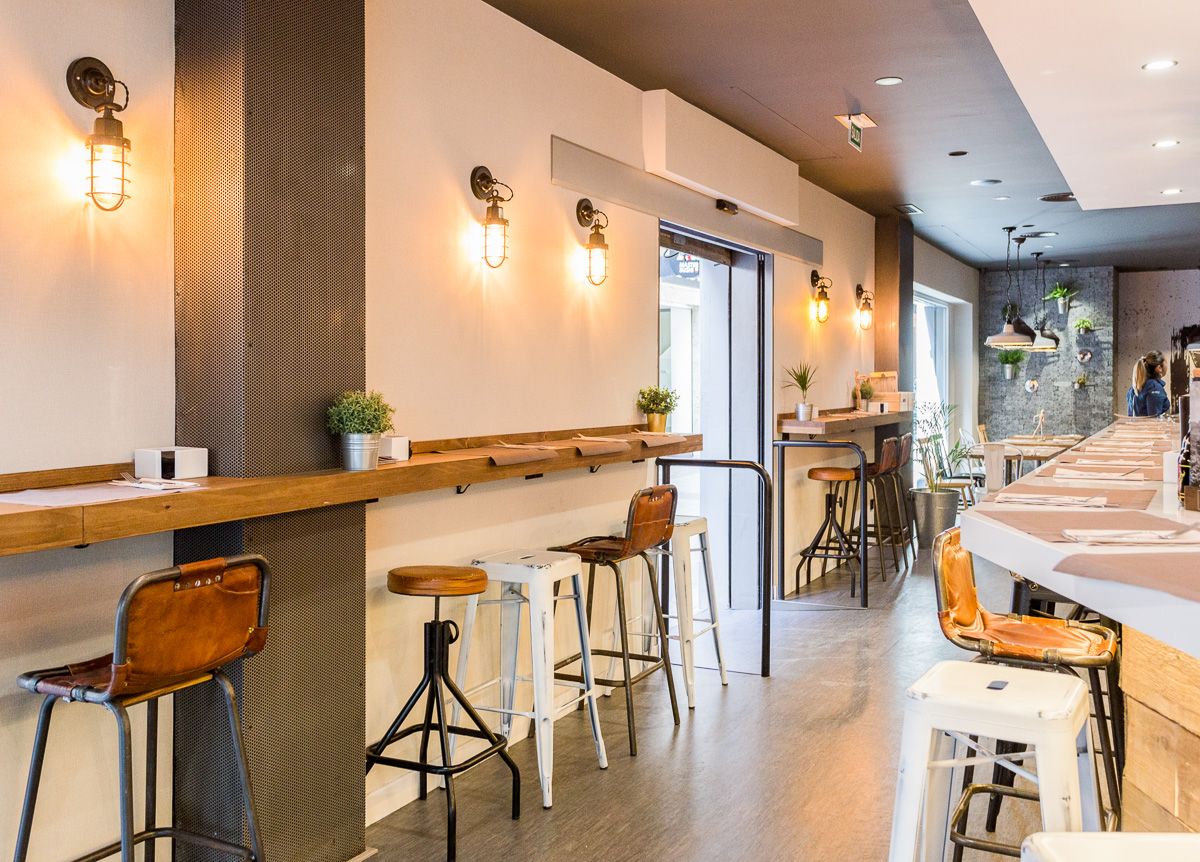 The perimeter wall was used to install a bar flown in solid wood in contrast to the white quartz countertop of the main bar.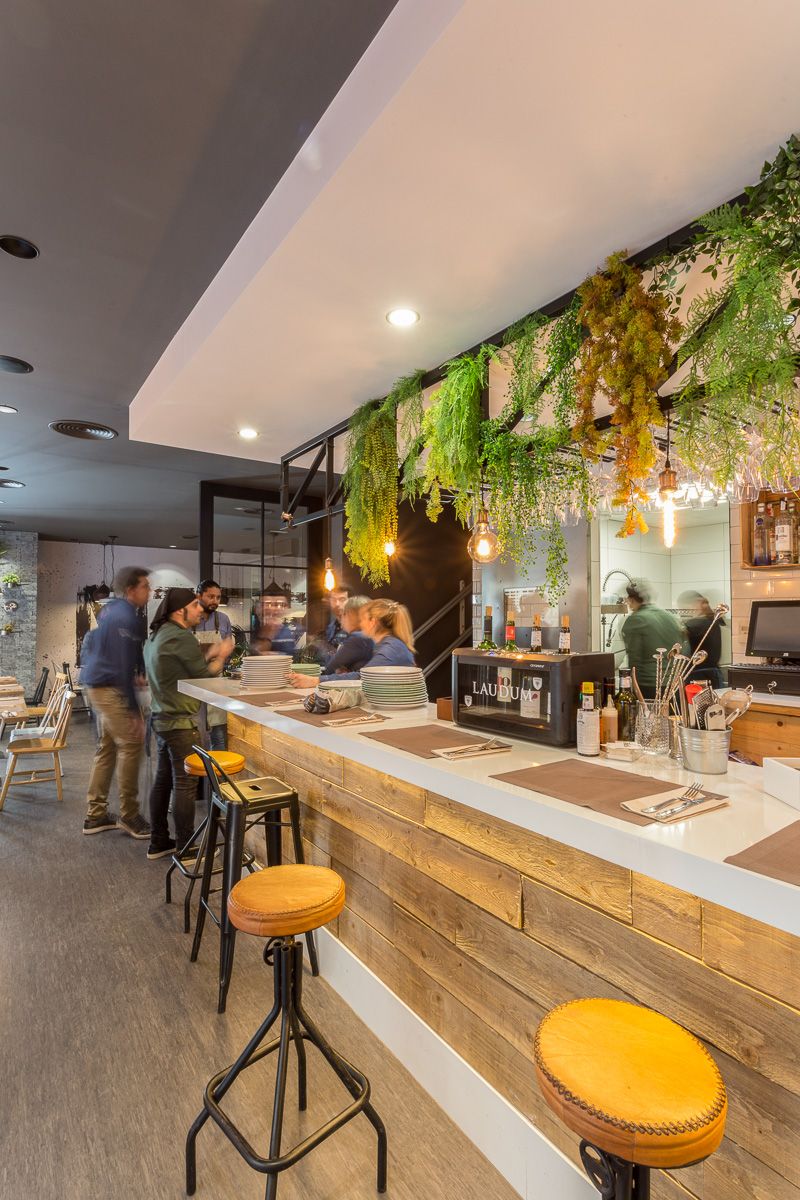 The zone of the bar is the heart of the project. It combines the bench with miter-shaped edges with a panel of natural wood and a latticework of black lacquered steel with plant elements. The flooring of this plant was made with vinyl flooring in imitation wood.
Kitchen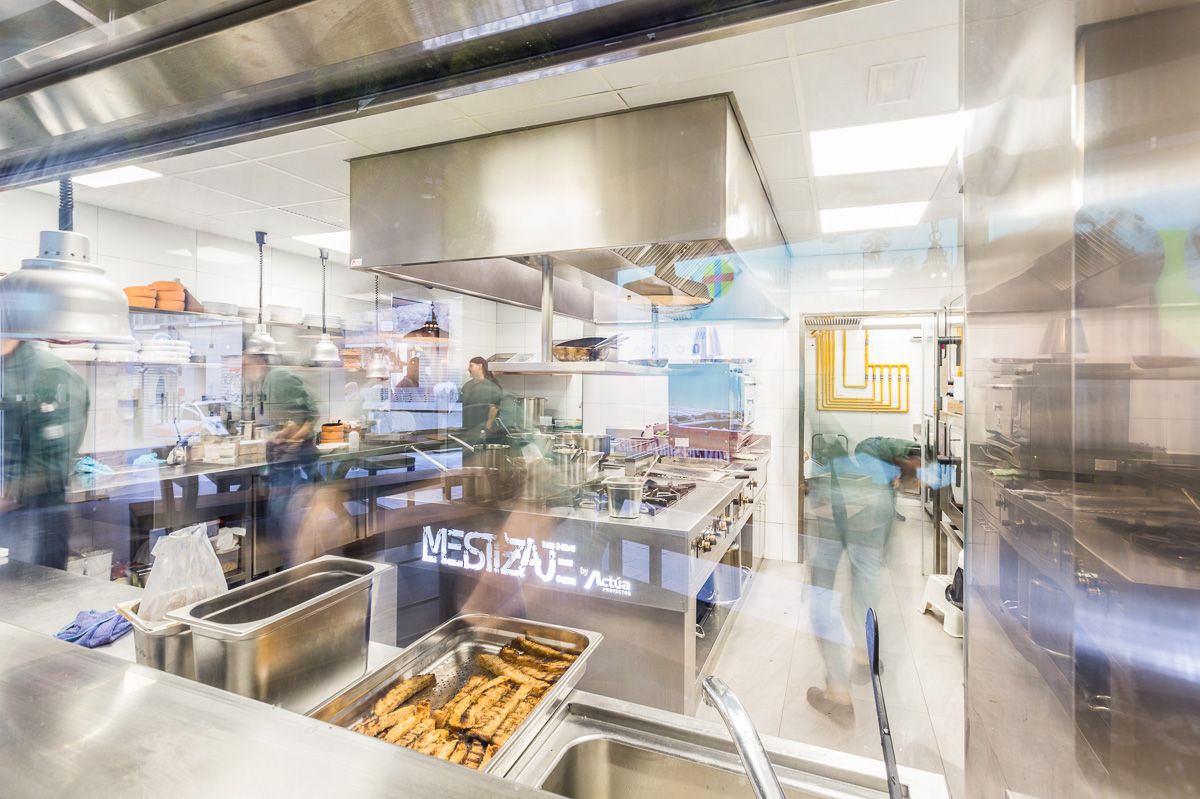 This space combines all the facilities required for an industrial kitchen. A fixed horizontal window allows you to see the kitchen from the common areas. A key element to convey the transparency and teamwork of the restaurant.
Main stairwalk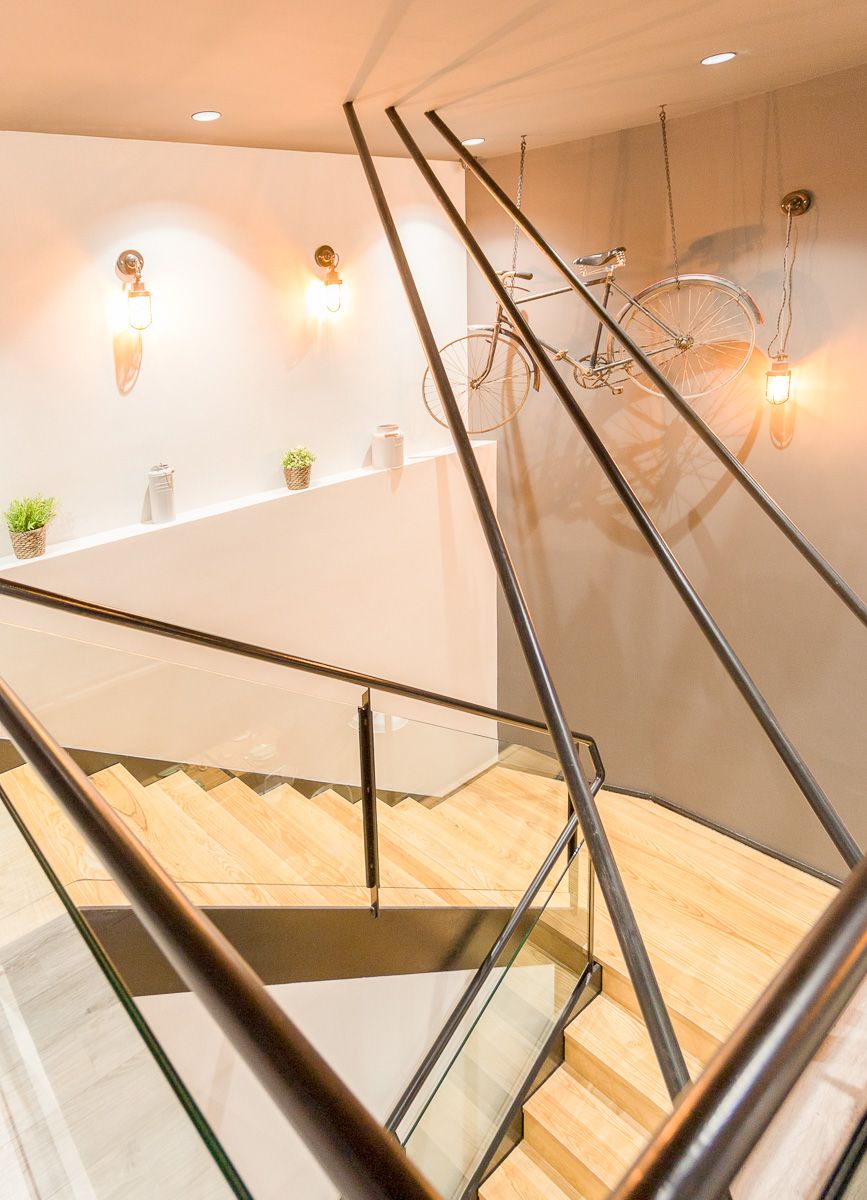 The central staircase was restored and adapted to the new design combining all the decorative elements prevailing in the renovation.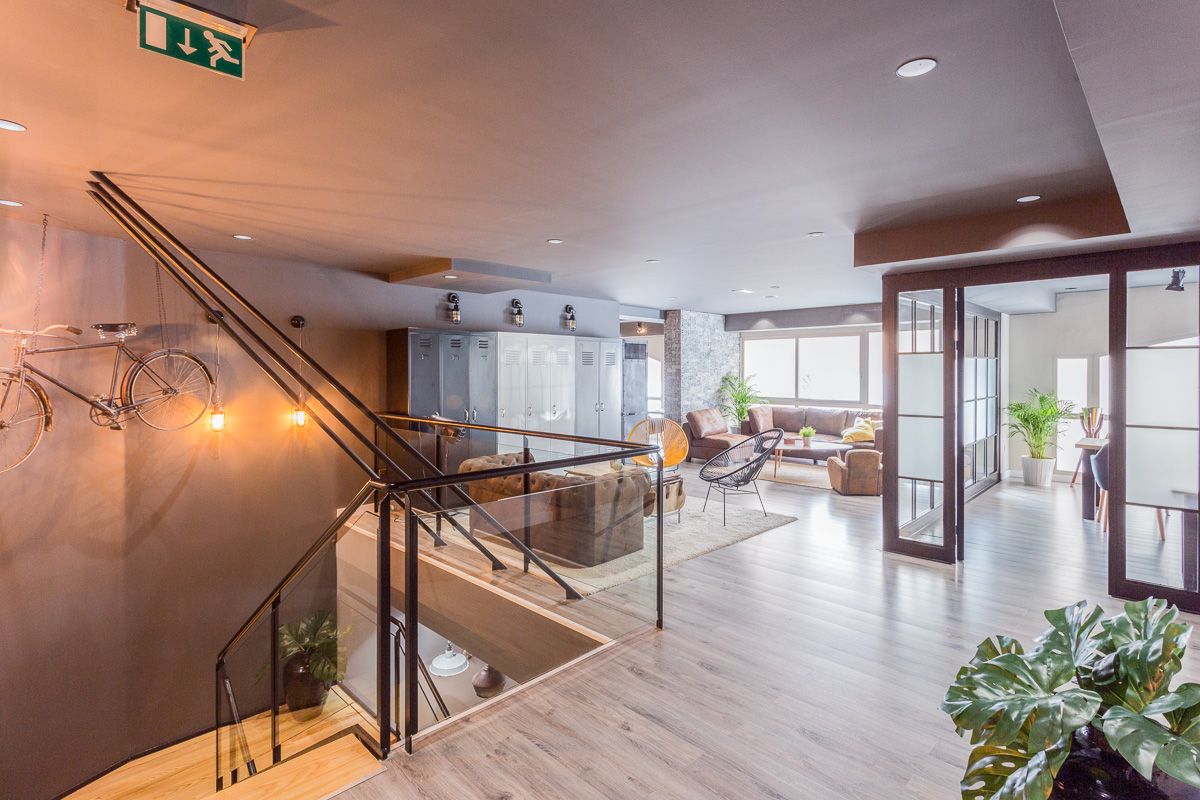 Private area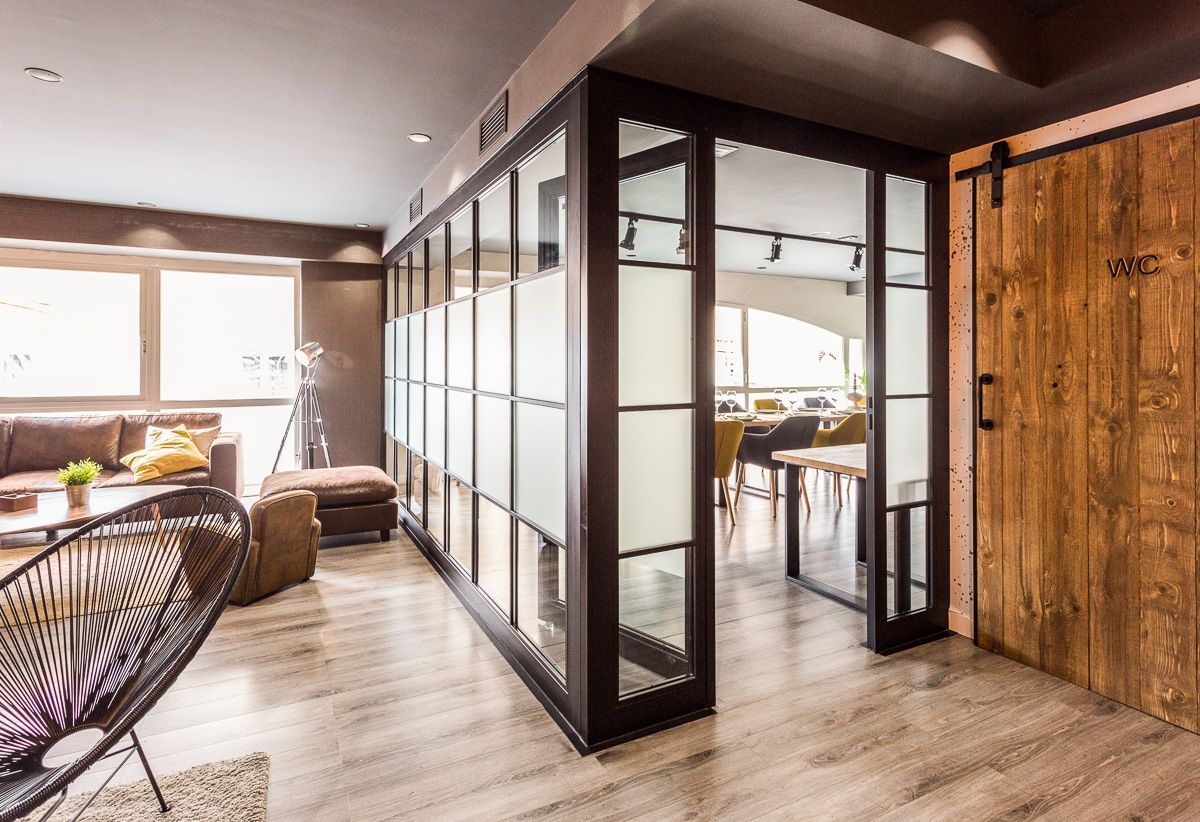 A forging screen with windows in industrial style delimit the reserved space. The toilet door was made to measure by a system of aged planks on a forging sliding structure.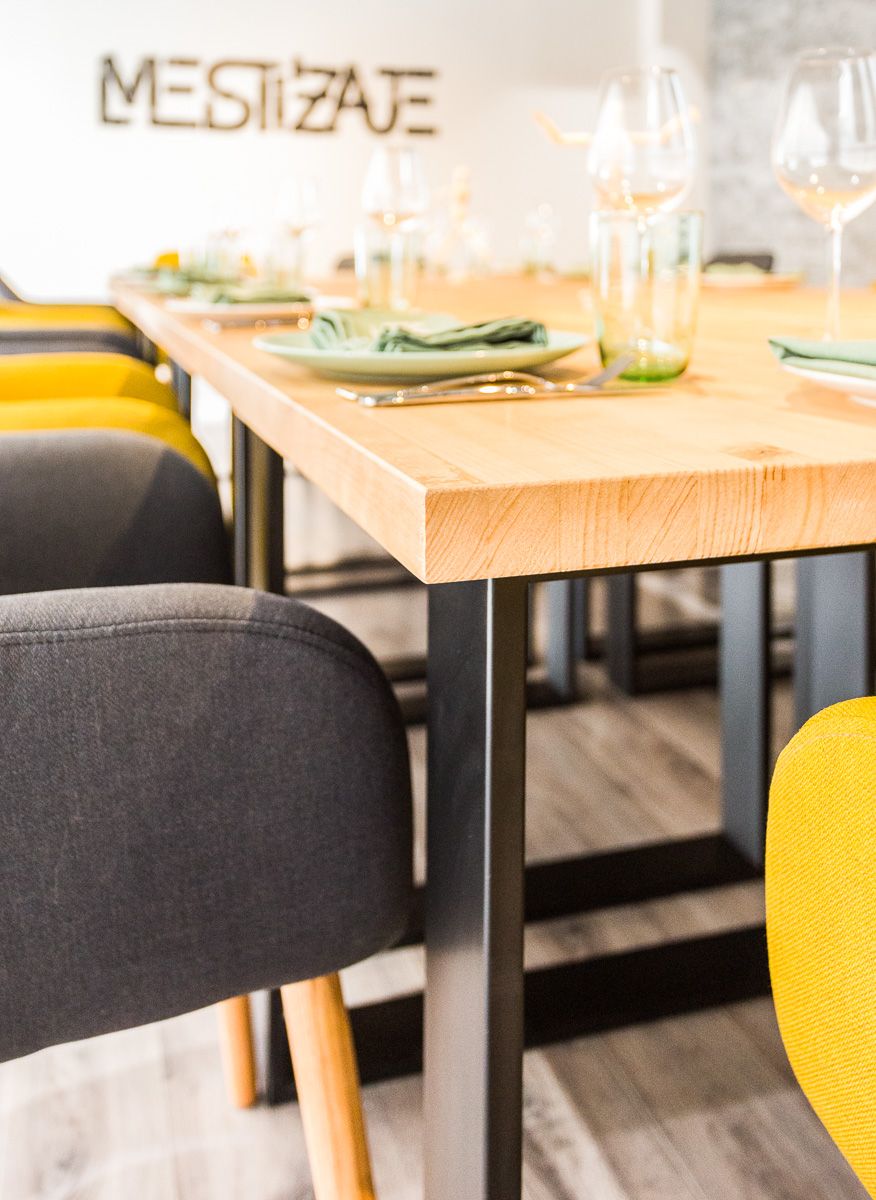 In the execution of the work, every detail was taken care of. The tables were made of wood layed on a structure of steel profiles lacquered in the oven.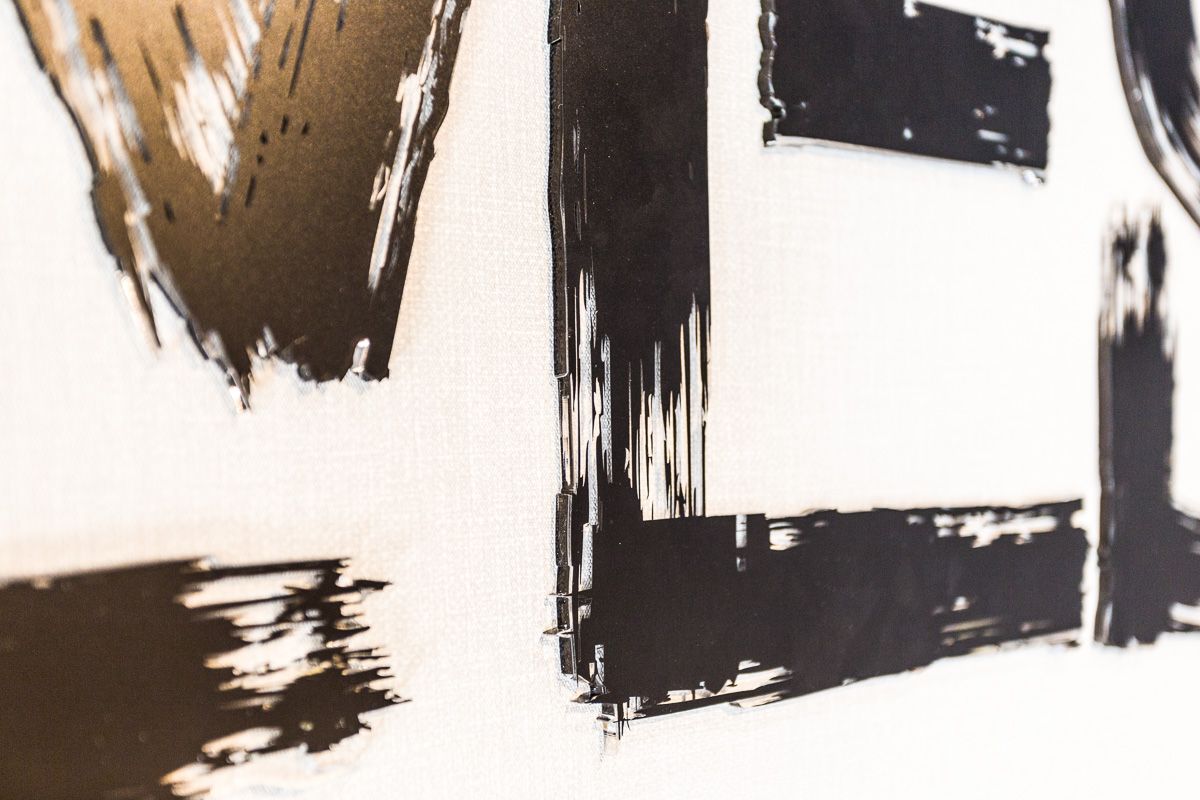 These details can be seen even in the relief lettering combining volumetric letters in methacrylate with the effect of printed brushstrokes creating a spectacular effect. Linen paper as a base gives the composition a warmer texture.
Restaurant in the second floor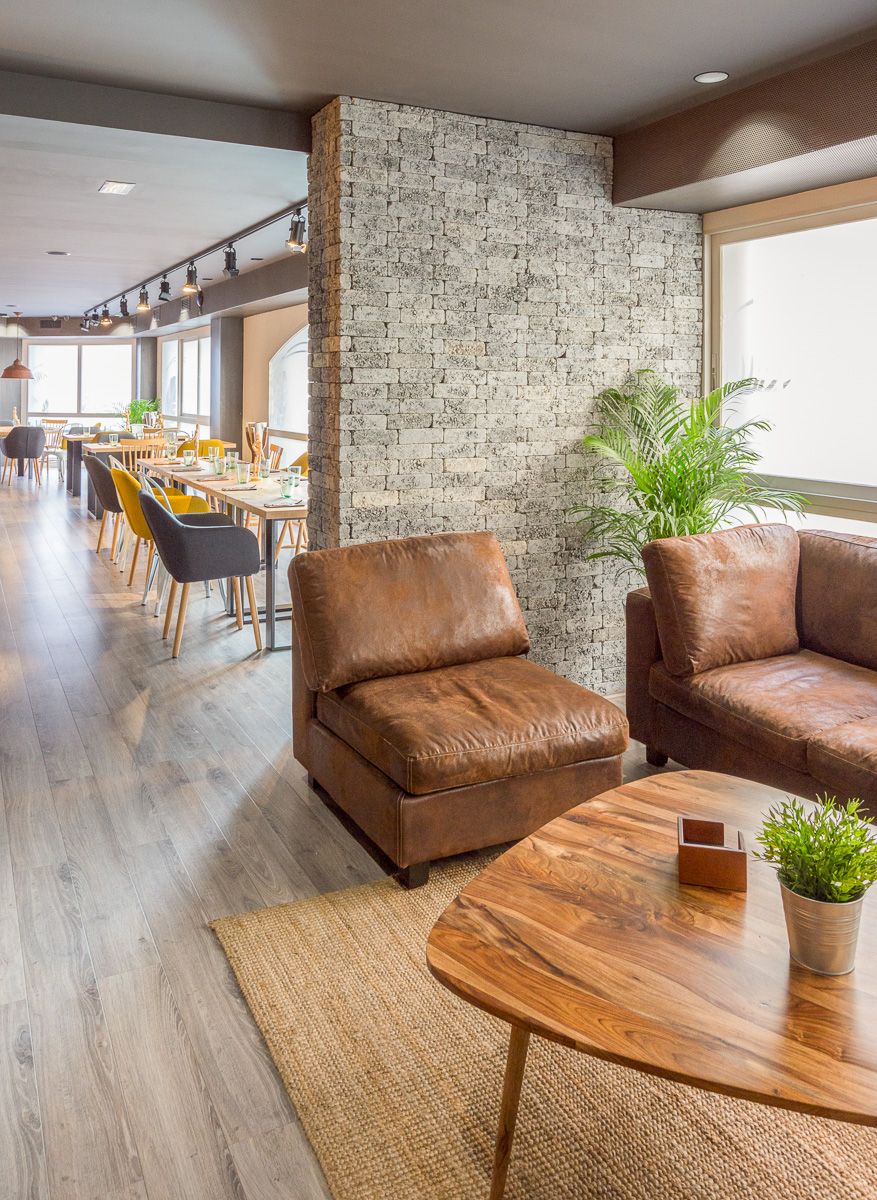 In this floor, the industrial style is more emphasized by covering the structural elements, such as beams and pillars, with a microperforated natural sheet and the main dividing walls with an Antyk Mudejar brick through aged cobblestones and locked to bone.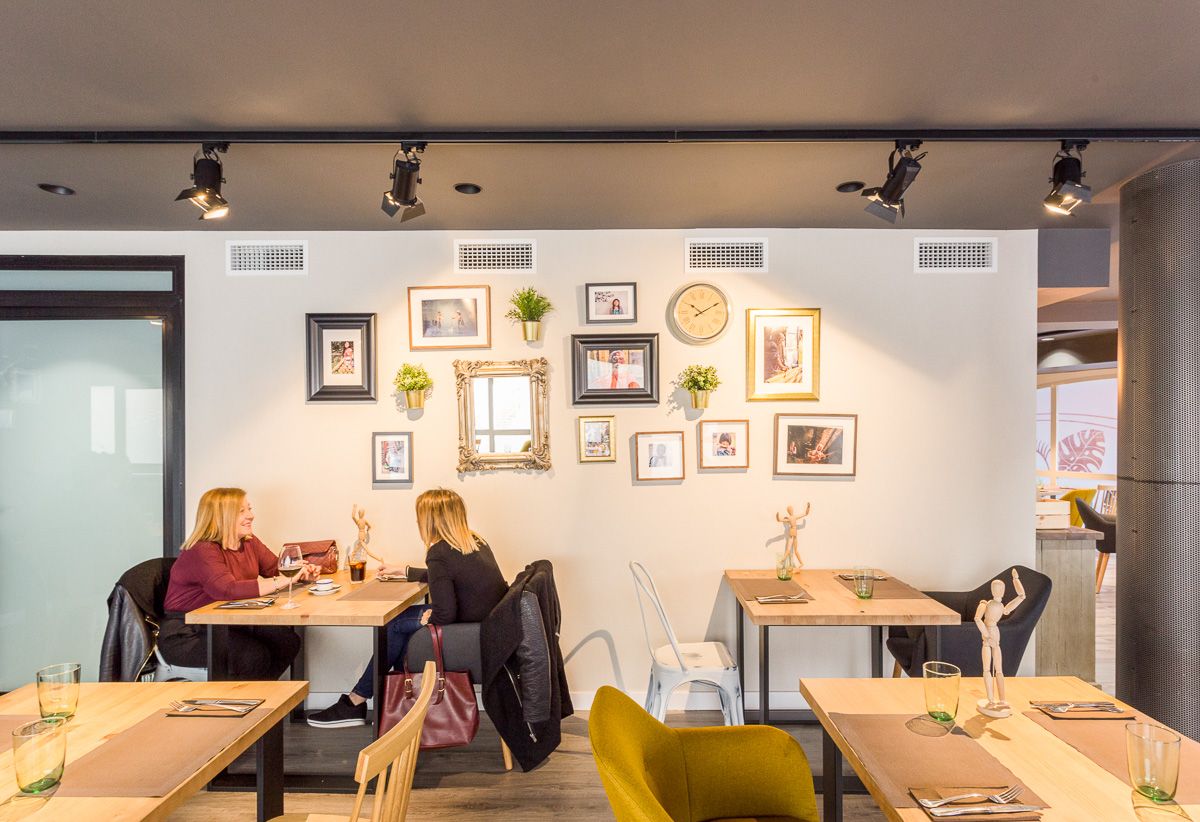 The decoration on this floor plays with attractive compositions of paintings and a very characteristic lighting that give identity to the whole.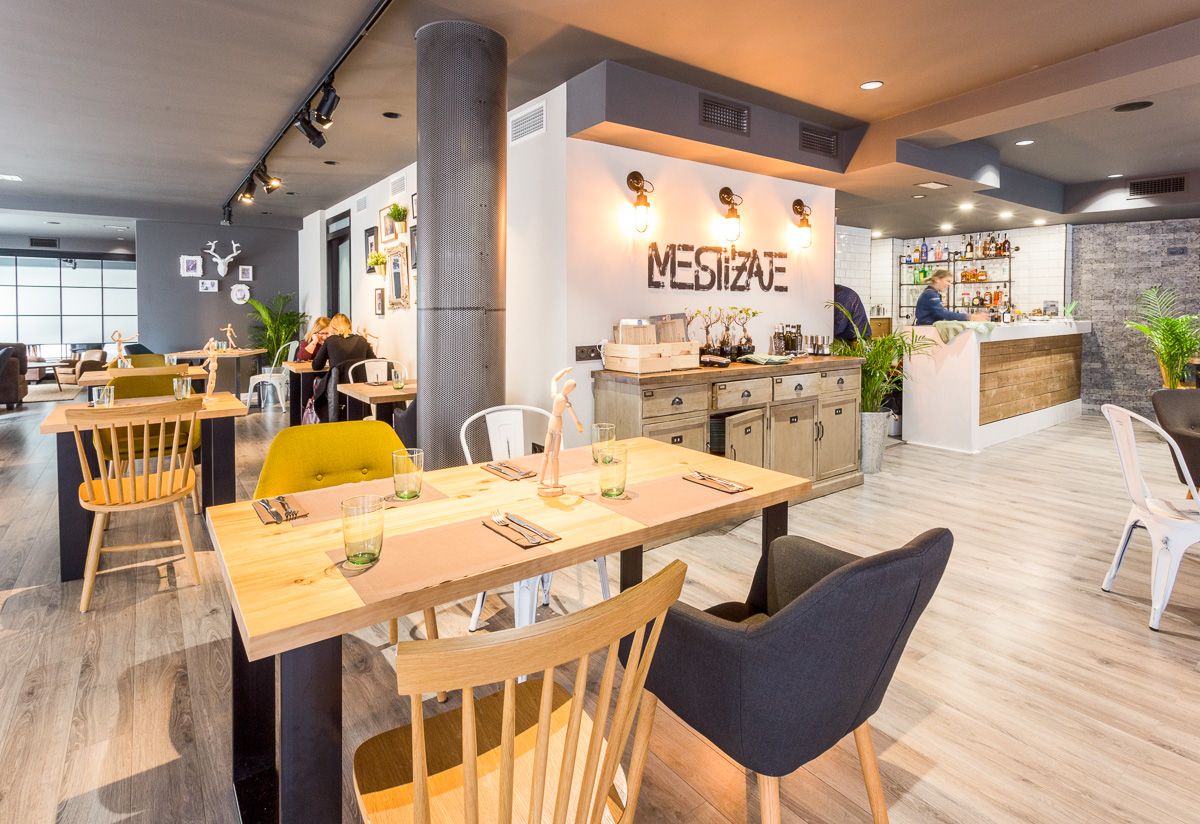 The restaurant has a range of finishes chosen with sensitivity and executed with delicacy to give the whole a unique image.
Would you like to know more about this project?