Semi-detached house refurbishment in Pinoso (Alicante)
Although our works are more related to full refurbishment and new construction, in this project we kept the essence of the original house, giving it a completely new style with the finishes.
Project details
Client: Particular
Location: Pinoso, Alicante, Spain
Project type: Semi-detached house refurbishment
Intervention area: 70 m²
Estate: Finished
Photography: Dani Bravo

¿Que quieres ver de este proyecto?
Master bedroom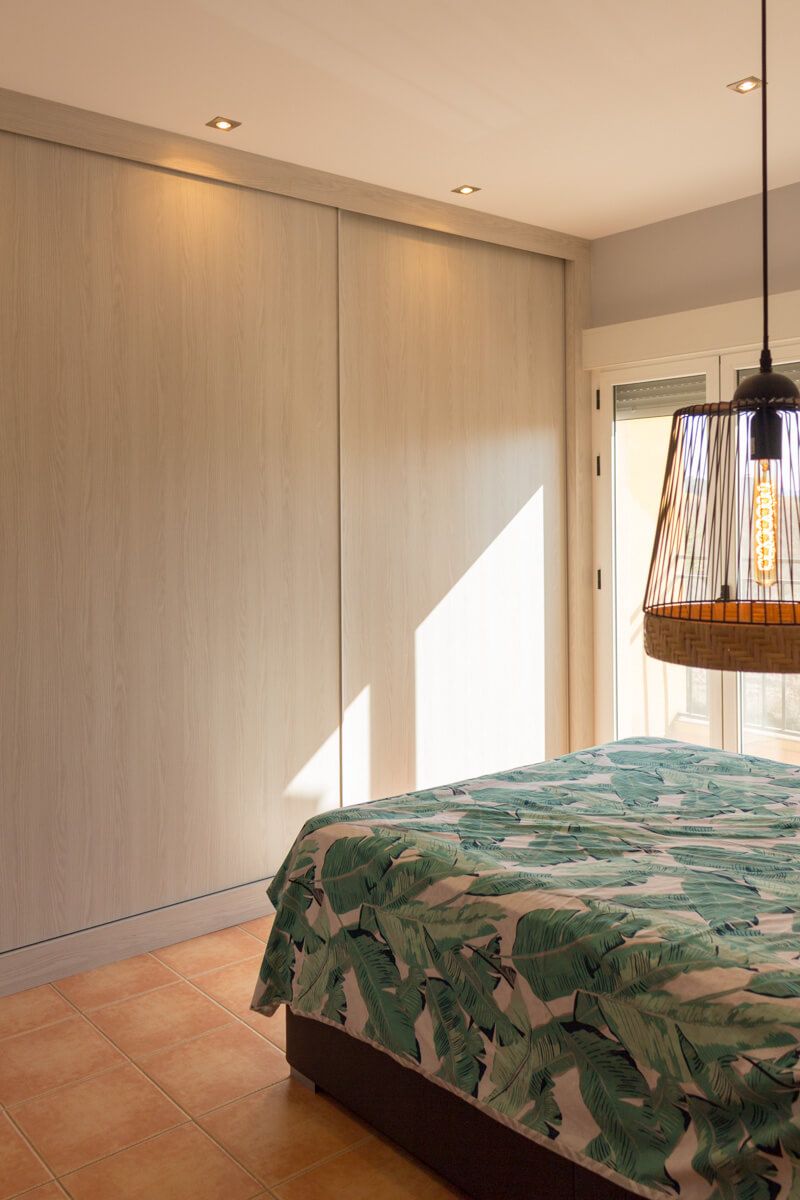 In the master bedroom, all the lighting fixtures were renewed, the walls finish were retouched, and a built-in wardrobe was added from floor to ceiling.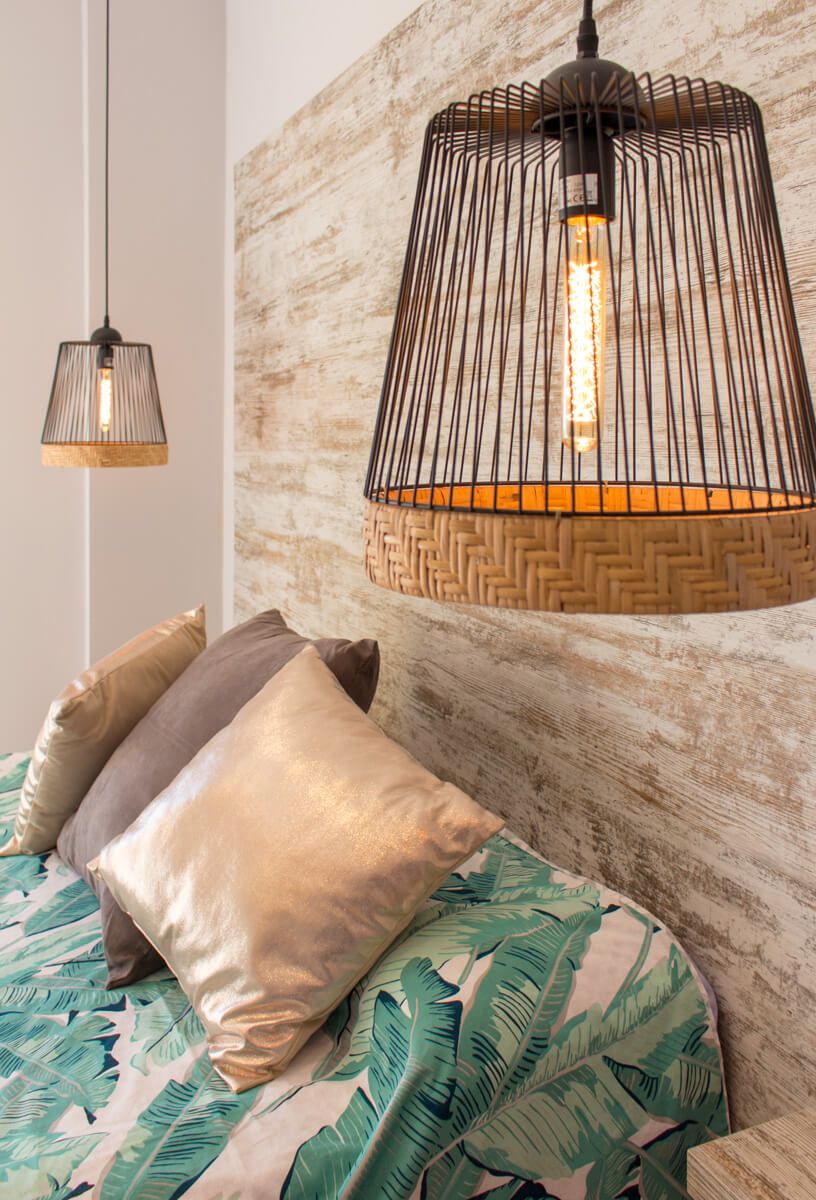 The most outstanding part of the master bedroom consists of a new wooden headboard with the nightstand units integrated into the furniture itself. The pendant lamps were chosen in order to suit with the style of the new coatings.
Bathroom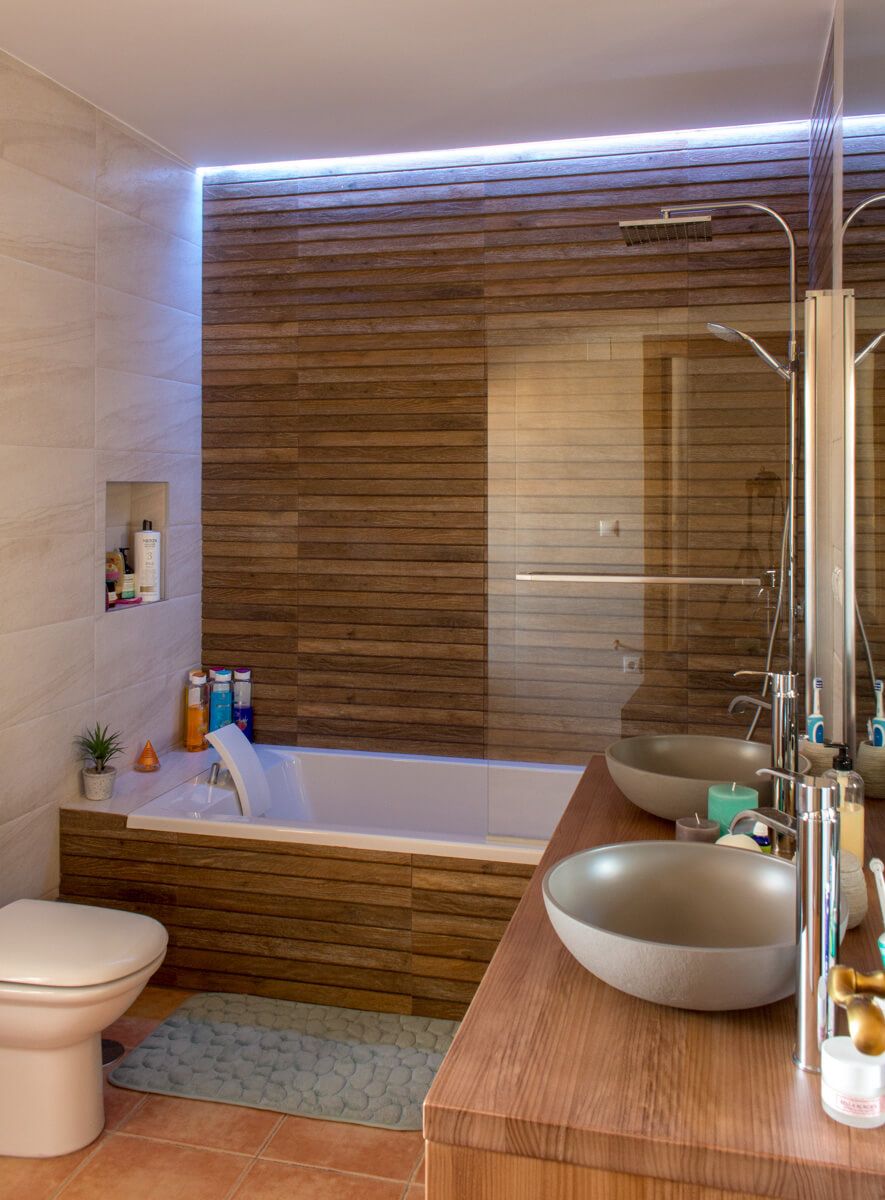 The bathroom was renovated with coatings following a warm and modern design but without losing functionality.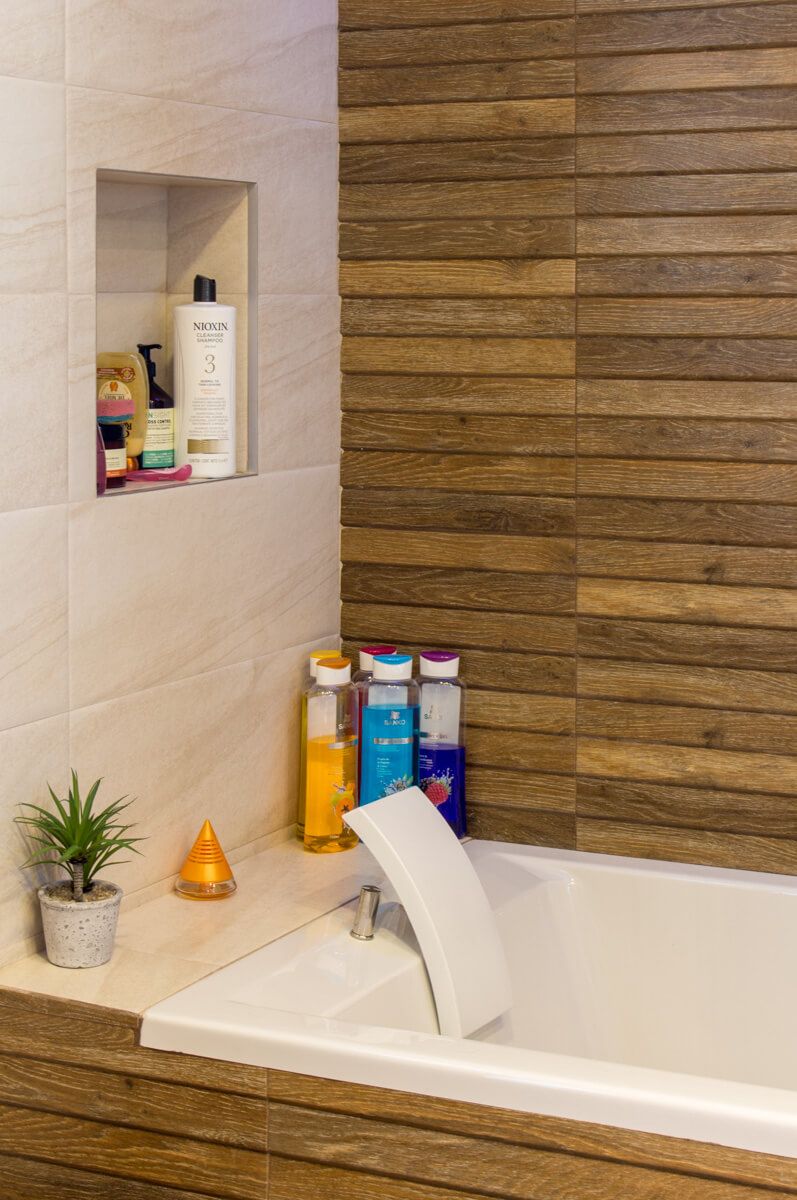 In this image you can see all the details that we take care of during the works. The imitation wood tile meets with a marble imitation tile.
Living room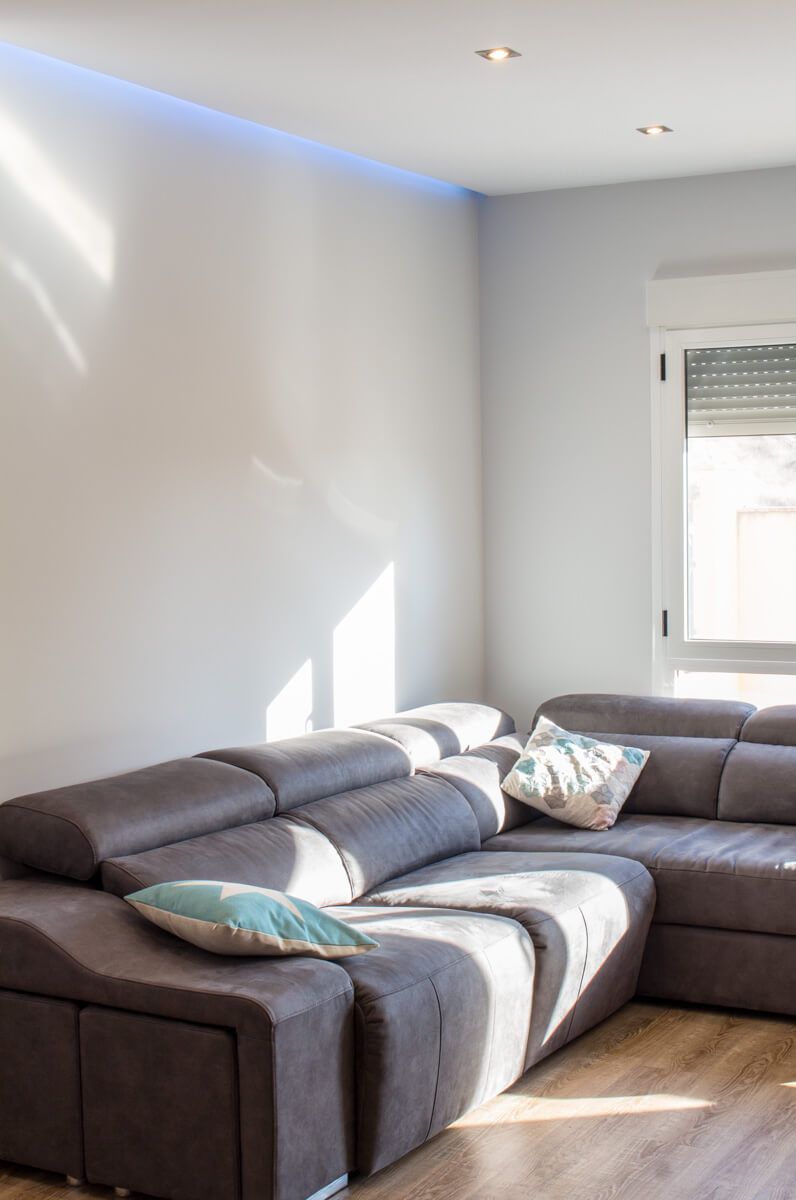 The walls of the living room were smoothed and a LED strip was embedded in the union between the ceiling and the wall to create an indirect and decorative lighting.
The dining room area combines various finishes in light tones to give light to the whole space.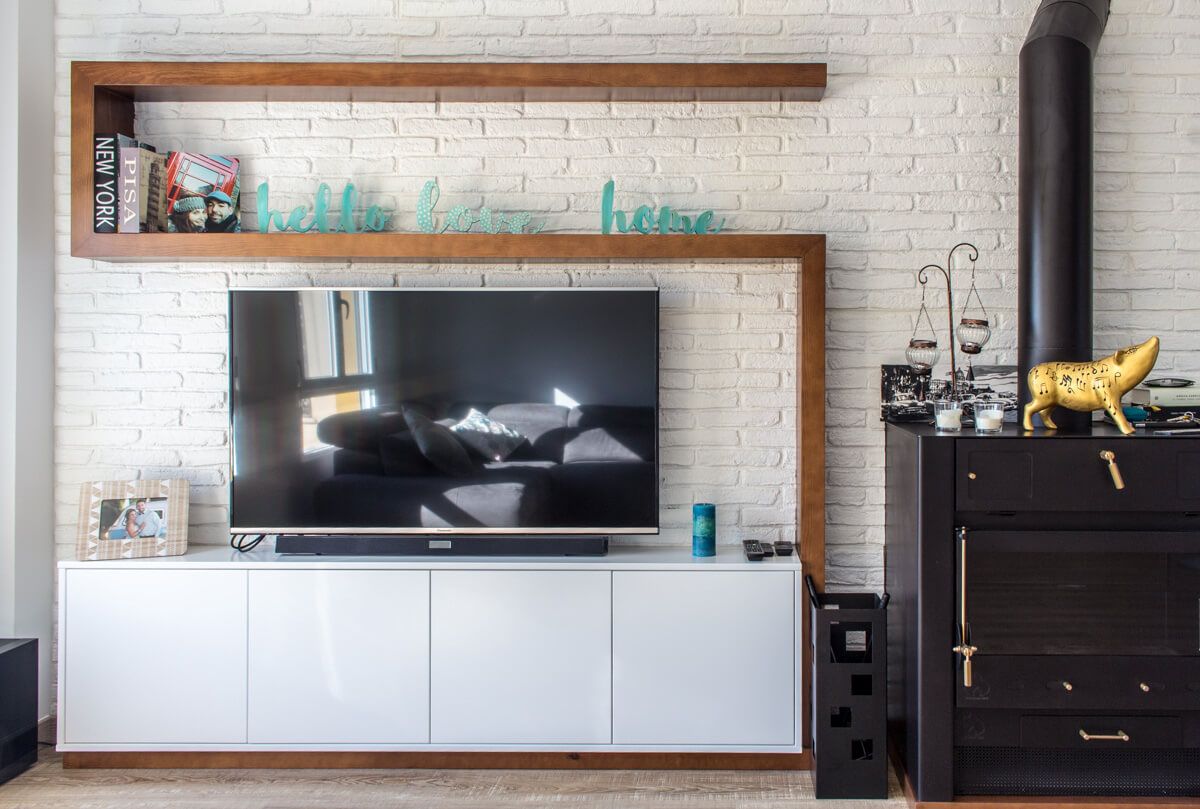 The main wall of the living room was finished with a decorative paneling imitating a white brick. This system is made of papier-mâché with a polyurethane reinforcement and it directly serves as a finishing layer.
Kitchen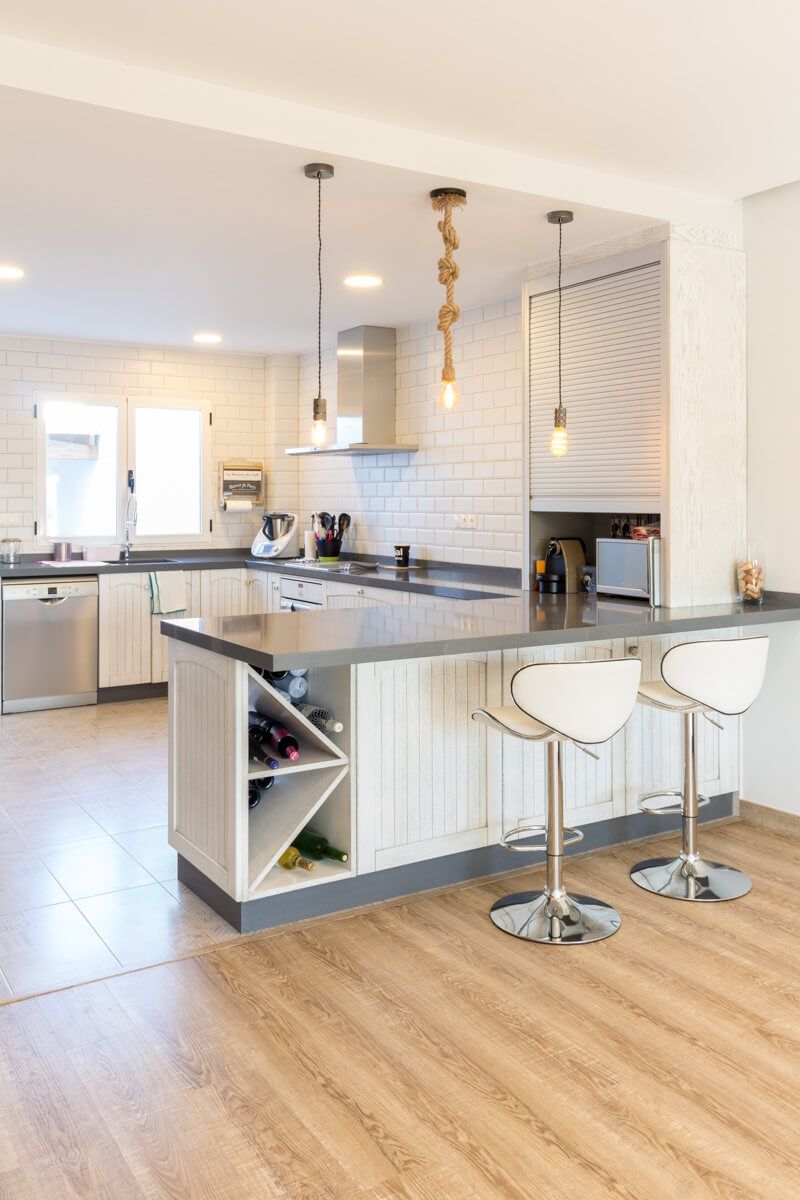 In order to get a diaphanous space, all the rooms of the ground floor were unified. The kitchen was designed to keep a continuity with the dining room, creating a unique environment in the area with more usage of the house.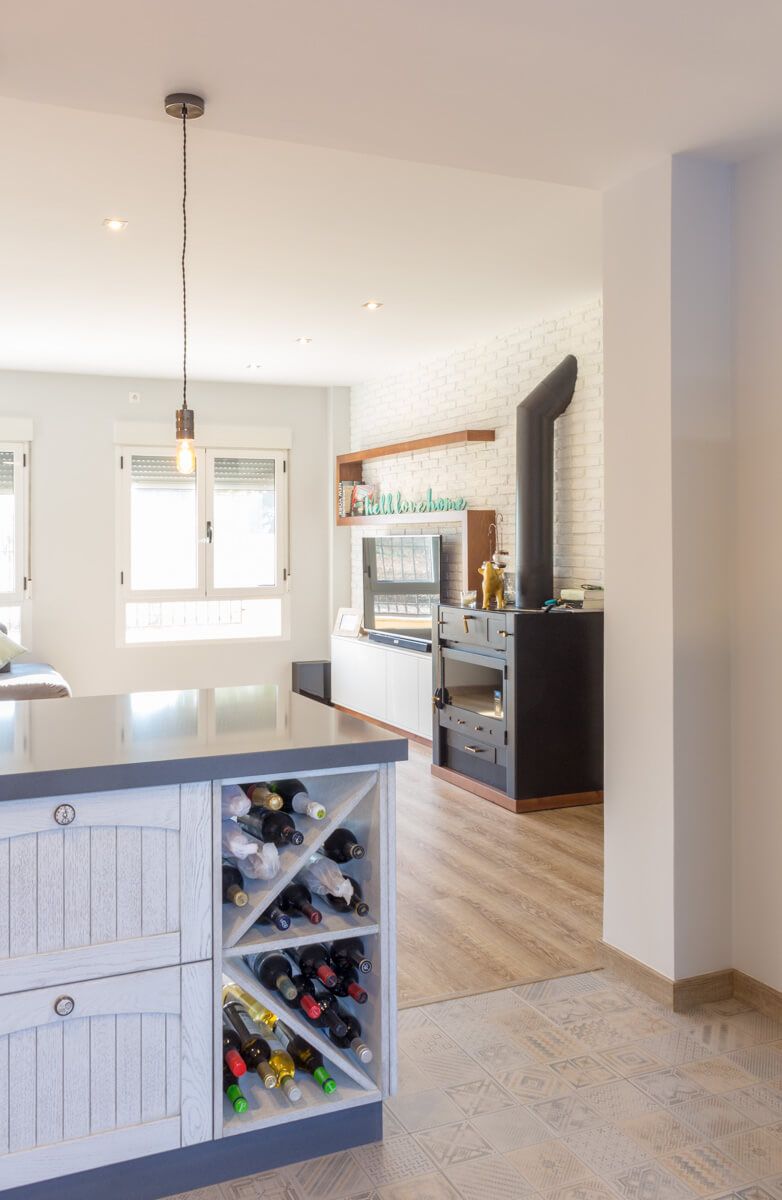 The joint between the wood imitation flooring and the hydraulic tiles was solved with a transition profile with the same finish.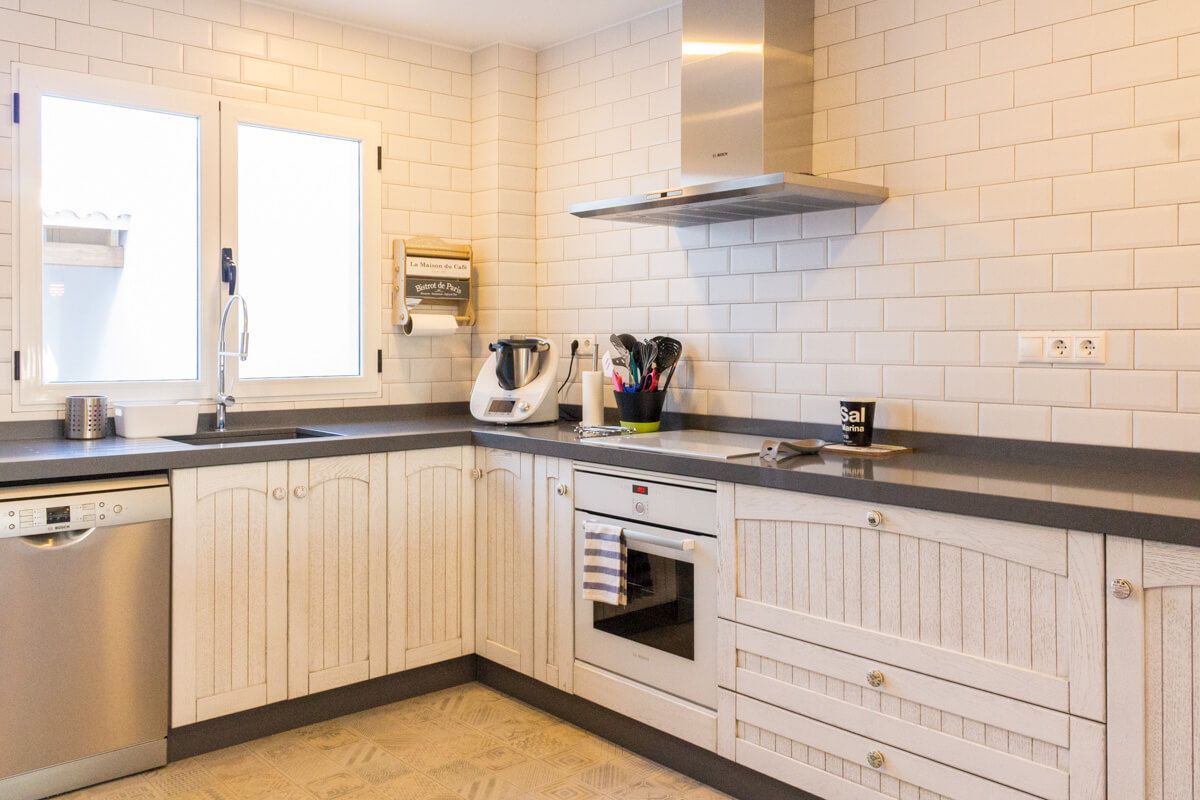 The kitchen has a Provencal style with rustic touches which are emphasized by the cabinets made of stripped wood and the subway-style ceramic tiles.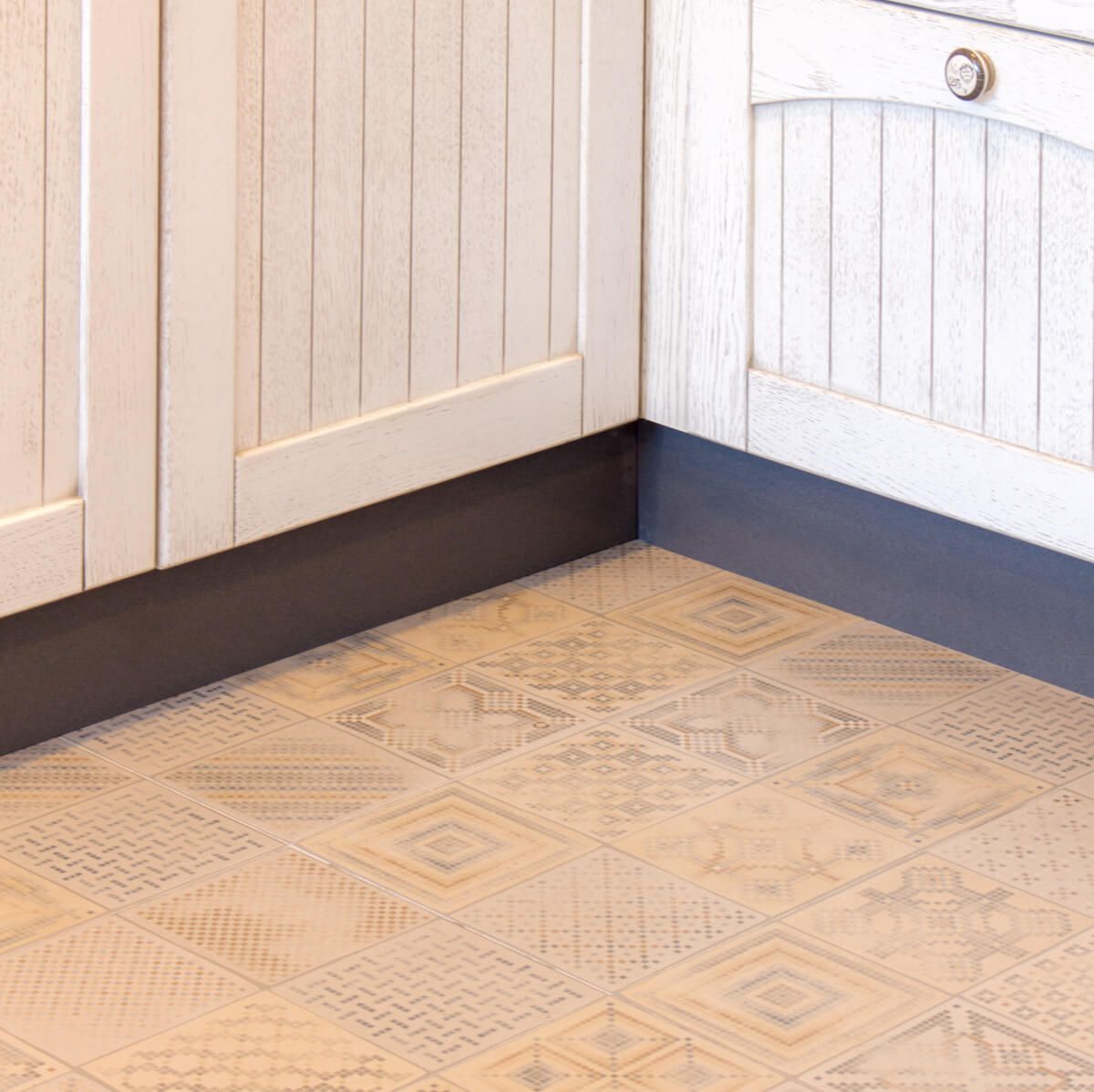 The hydraulic imitation tile made of porcelain is an affordable material, it is widely used nowadays as it has a wide variety of styles and colors to choose from.
Patio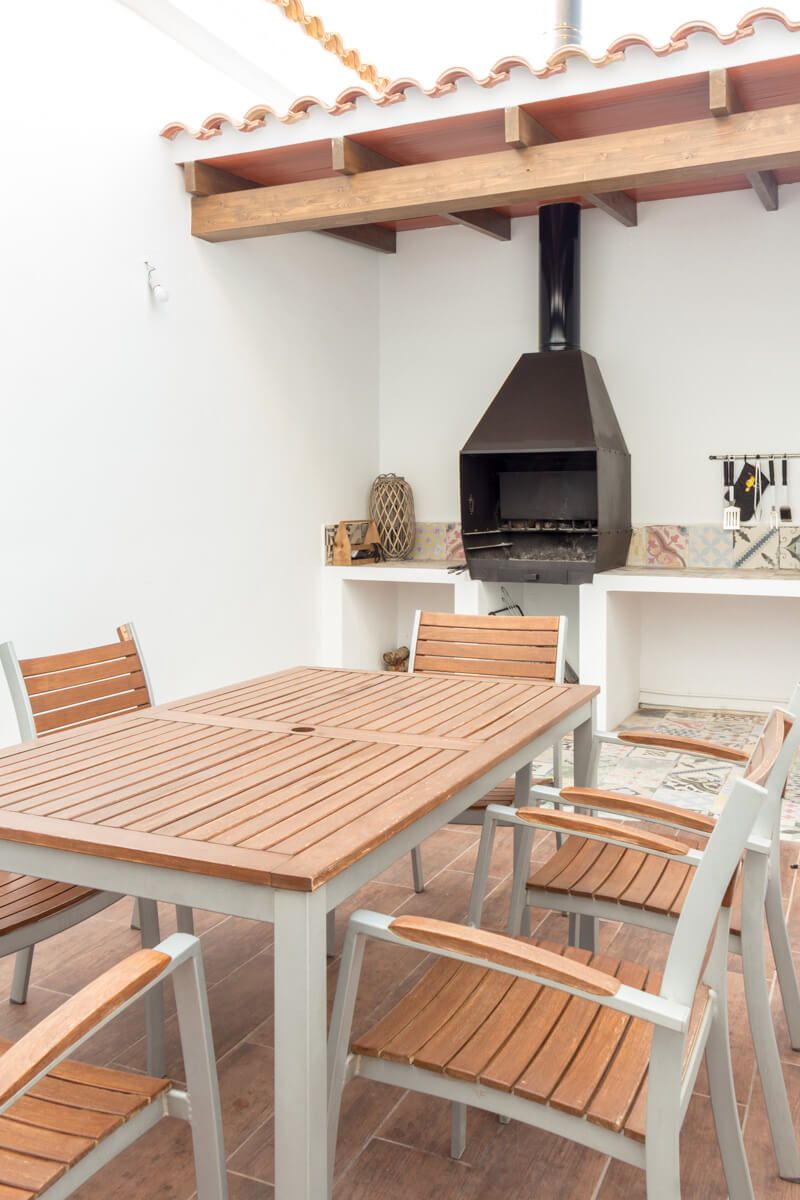 In this project, much of the attention turns towards the interior patio. It was a neutral space that was transformed into a very pleasant corner for visitors. In future posts we will show you how the pergola and the bench for the barbecue area were built.
Would you like to refurbish your house?