Country house renovation in Pinoso
Renovating a country house is not incompatible with modern finishes. This project was developed in Pinoso, Alicante, a town that gives you the chance to live in the countryside without getting too far away from urban amenities.
The aim of this project was to combine the warmth of a traditional home with the simplicity and cleanliness of new materials: i.e. to recover life in the countryside but without renouncing to comfort conditions of modernity.
Details
of
the
project
Location
:
Pinoso
,
Alicante
,
Spain
Project type
: 
Country house renovation
Area
of
intervention
:
120
m2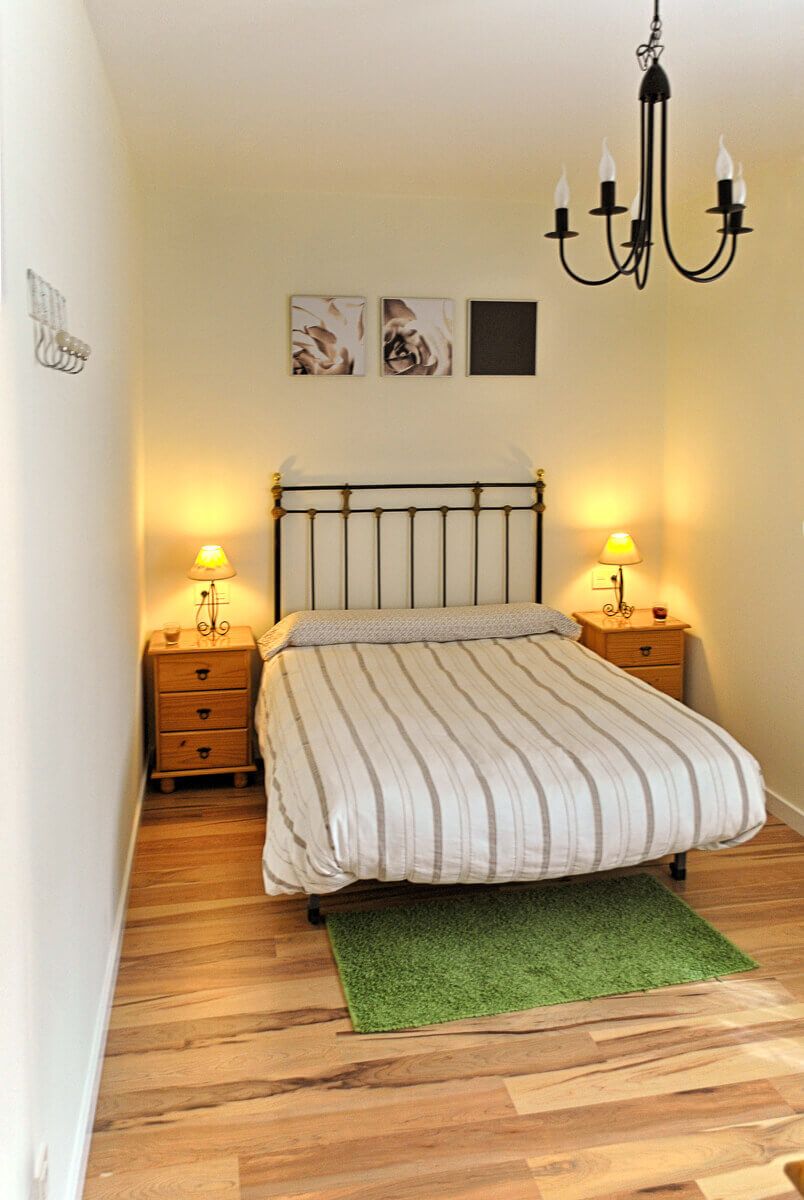 Bedrooms with charming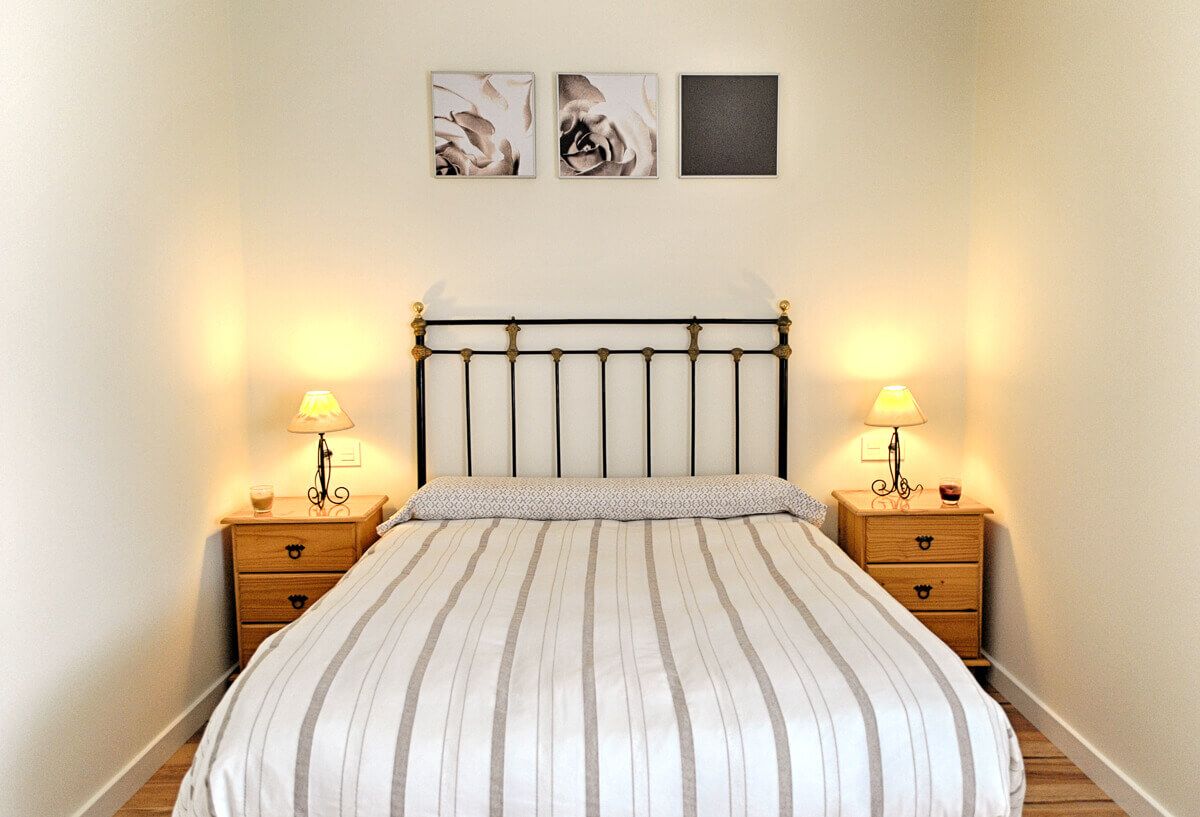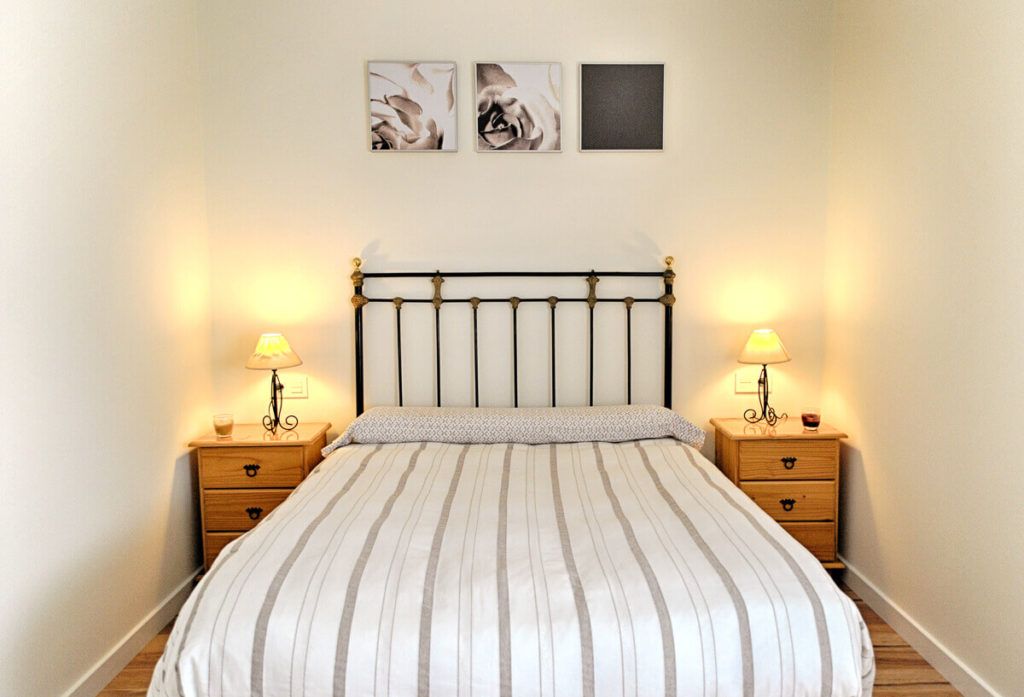 The master bedroom was designed following the next principles: warm lighting; neutral spaces; smooth and white walls combined with a laminate wood floor, with a strong contrast in the wood grain.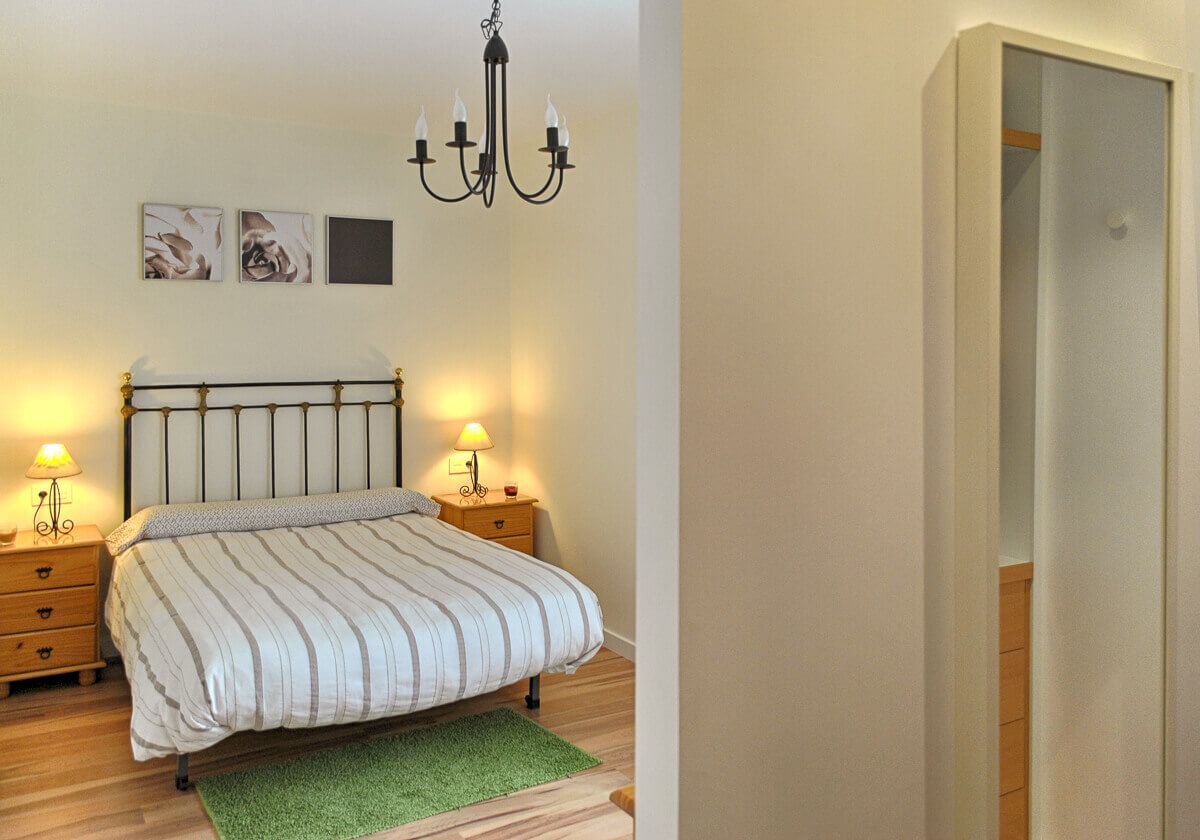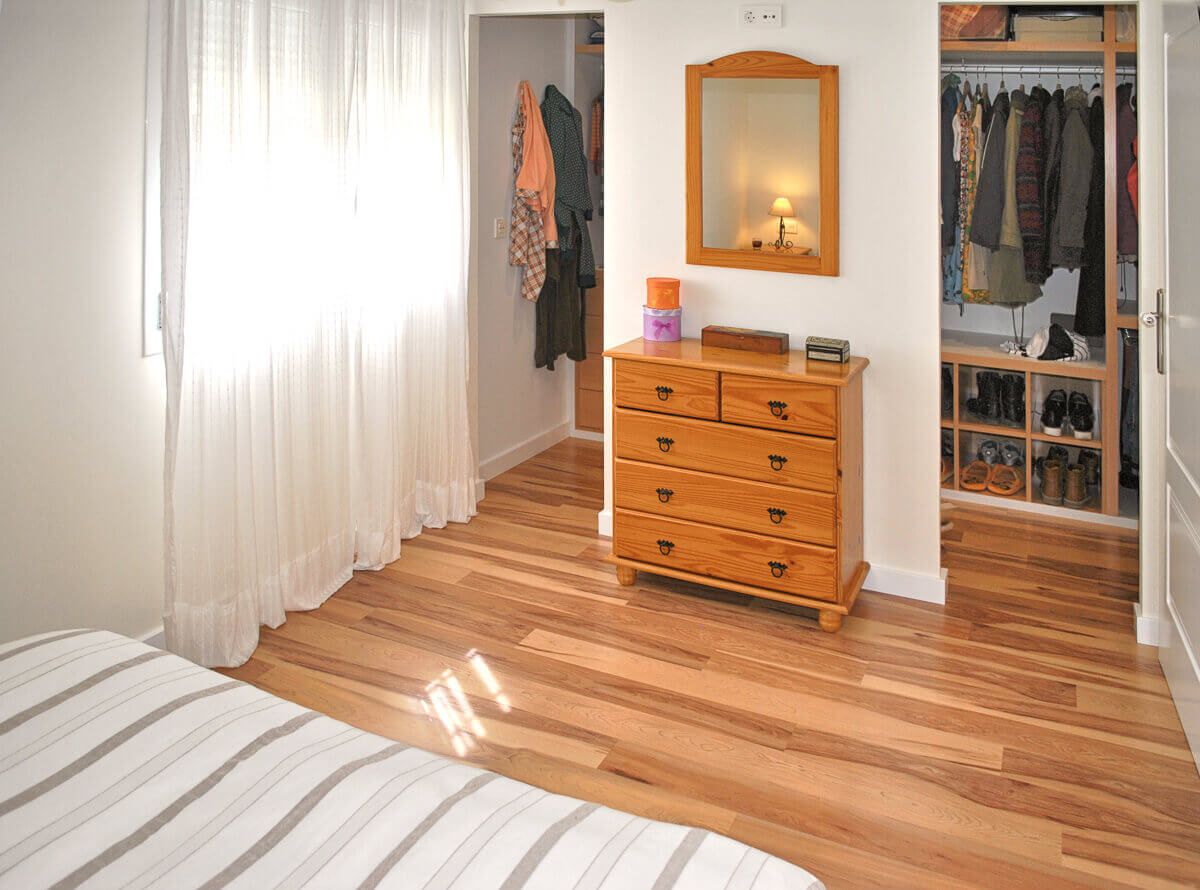 The dressing room is perfectly integrated into the whole bedroom. The doors disappear so that all the uses of the room are integrated in the same space.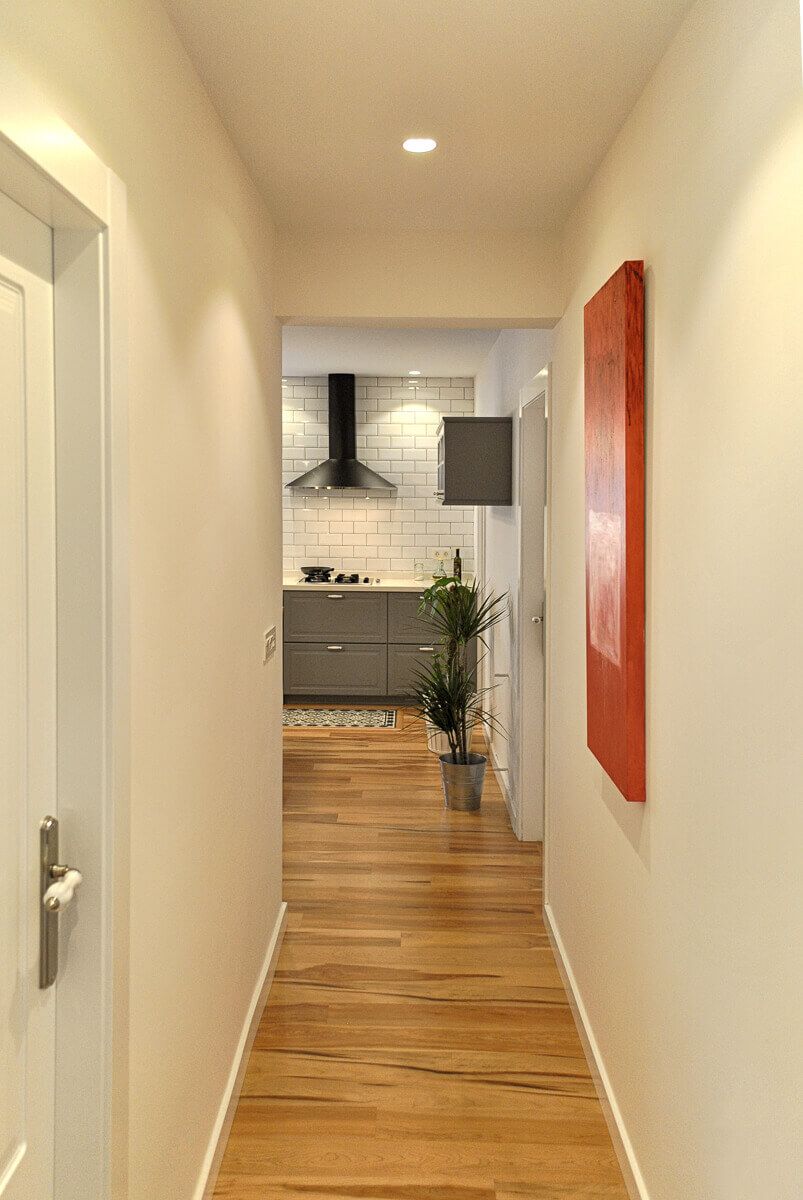 Step placements also play with this neutrality, using a very limited range of colors allowing you to perfectly match any color. It gets so decor room by room can be customized.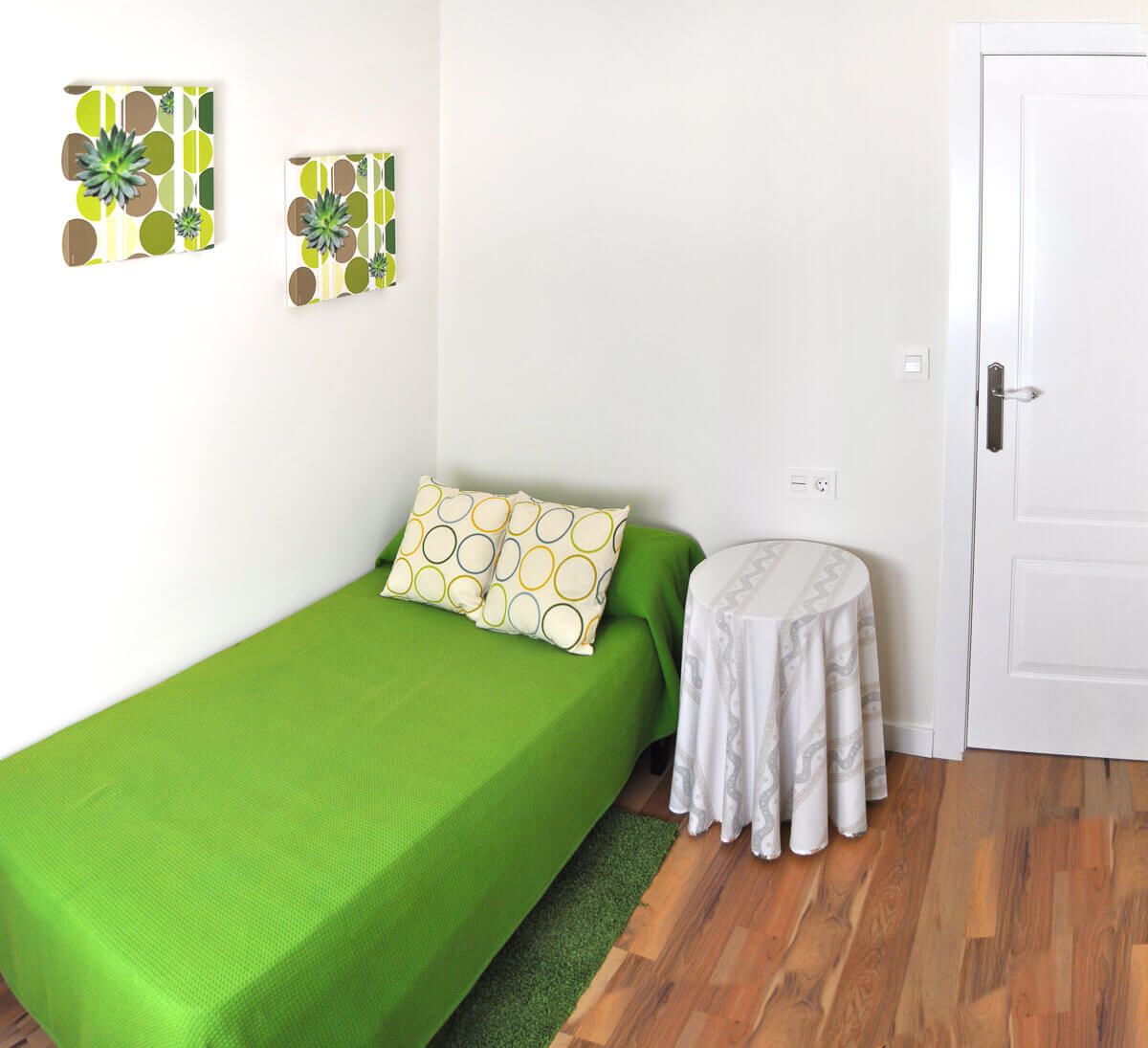 In a country house it is almost inevitable to draw on the relaxing combination of green tones with the wooden floor. A simple but very successful solution in certain spaces.
An elegant and classic bathroom

The bathroom of this country house was designed and executed with special care. Following the design of the rest of the house, a smooth white tile was combined with a hydraulic pavement. The grayscale was maintained in order to break in an elegant way with the vegetation of the inside.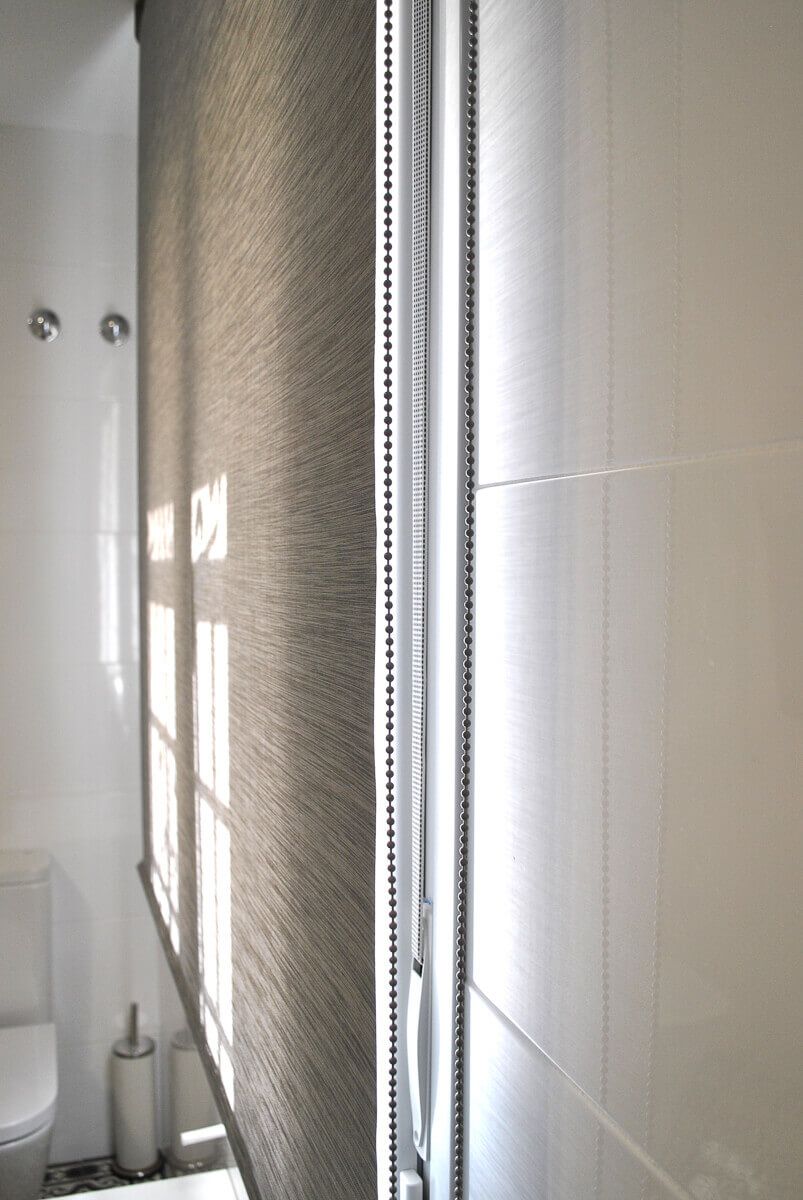 All the details and encounters between paraments were executed with delicacy. In this way, the satisfaction with the finishes and the durability of the pieces, punished by the daily use, are guaranteed.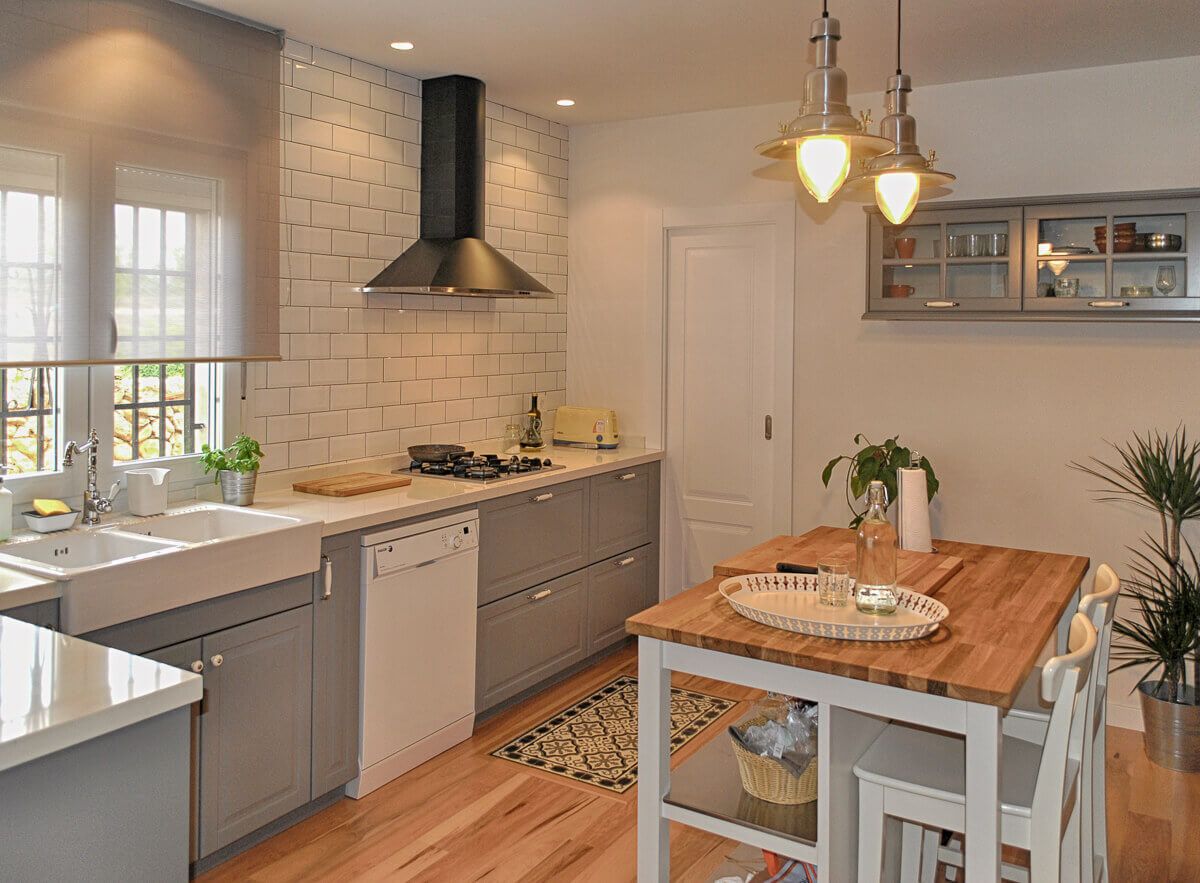 A vintage kitchen

Another point that gives charm to the decoration of a country house is to recover ideas and styles from other eras. The kitchen, with all the equipment and accessories, is a perfect opportunity to combine all these decorative elements.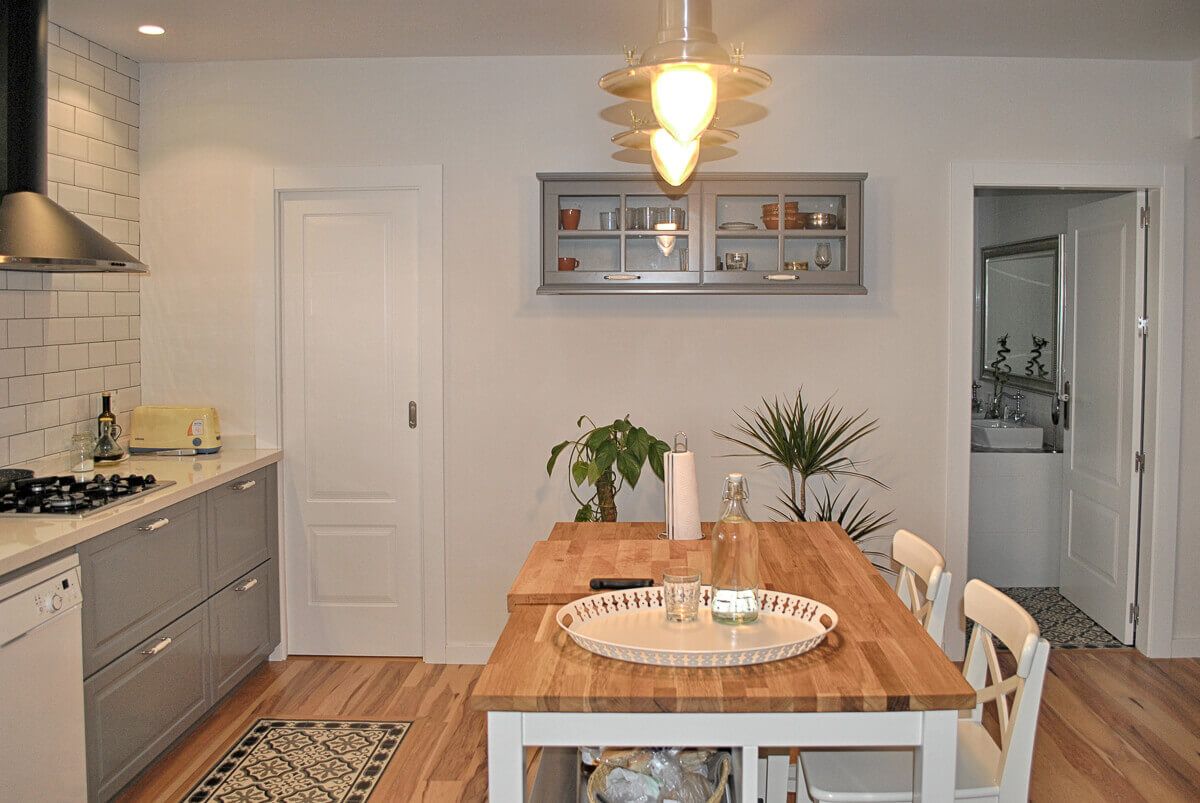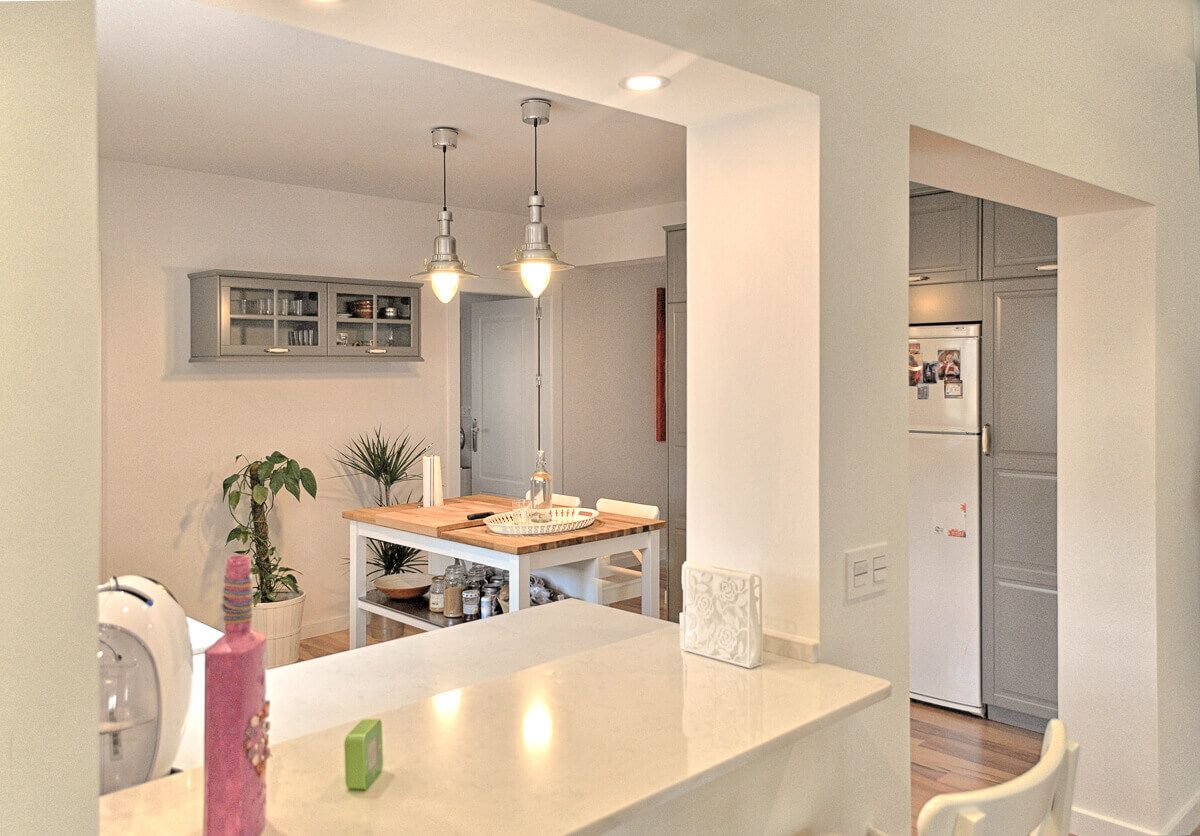 A cozy lounge, the ideal stay for a country house.

The living-dining room has a fireplace integrated into the wall. Both in this space and in the kitchen, a hydraulic floor mat was incorporated to protect the platform from the continuous use of the fireplace and the sink.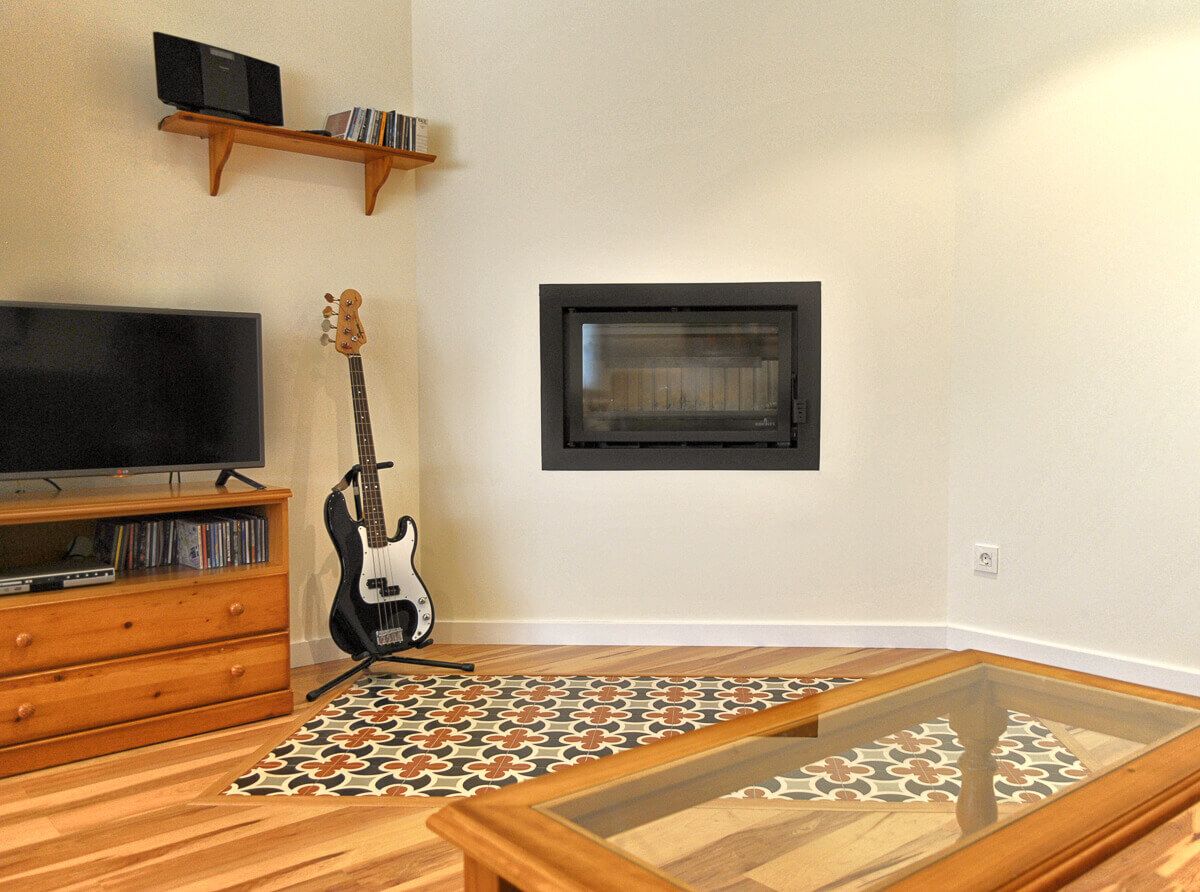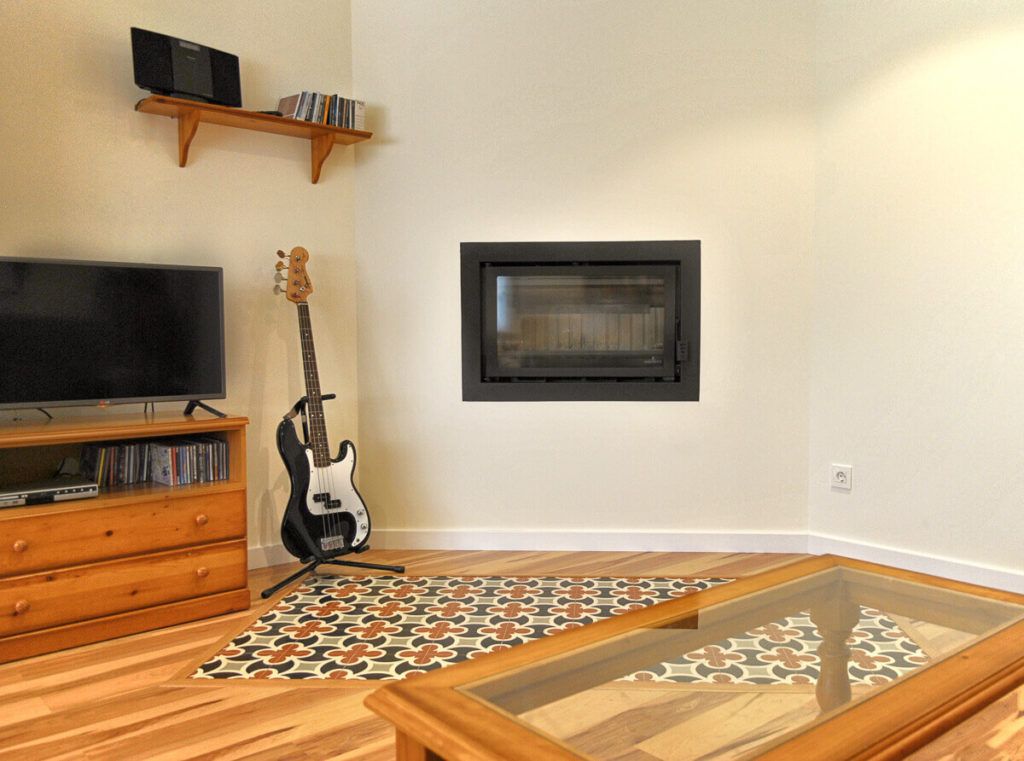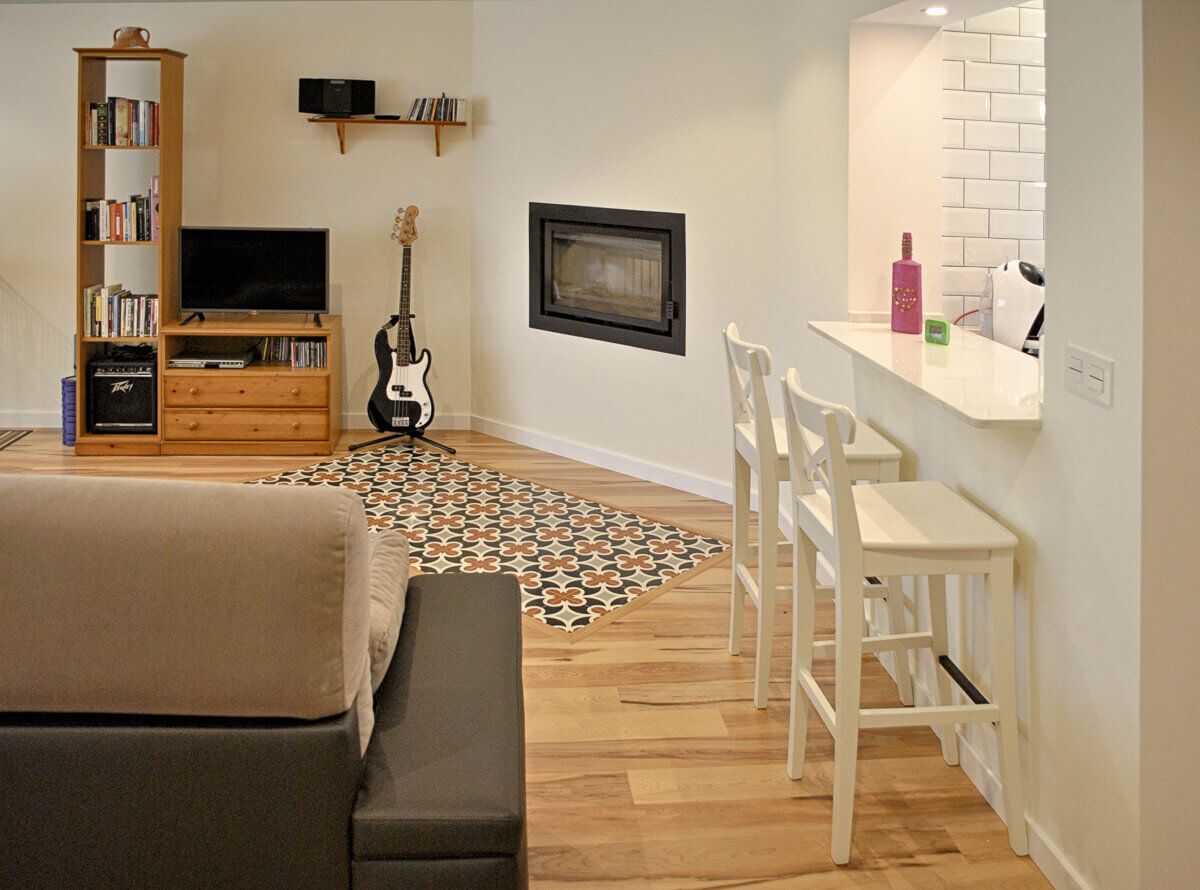 The design of this project has been developed from a constant dialogue between the client and Araque Maqueda, considering both the ideas of the client and the technical recommendations from our experience.
Do you have plans to renovate your house ?