Bungalow house renovation in San Juan de Alicante
In order to achieve a successful renovation of bungalow houses, it is essential to combine a good design with high quality works. This project was performed in San Juan de Alicante following the design of the architect Luisa Martí.
In this project, both the interior and the exterior were transformed . In the following paragraphs and images, you will see how the bungalow oscillates from warm tones in the terrace to white and bright tones in the interior.
Project details
Client: Private
Location: Sant Joan d'Alacant, Alicante, España
Project type: Reform of bungalow
Intervention area: 260 m²
Phase: Finished
Architect: Luisa Martí
Terrace with wooden deck

Along the perimeter of the terrace there is a structure formed by a bench, a natural planter and a surface with artificial grass. All of these elements were covered with the same material used for the floor.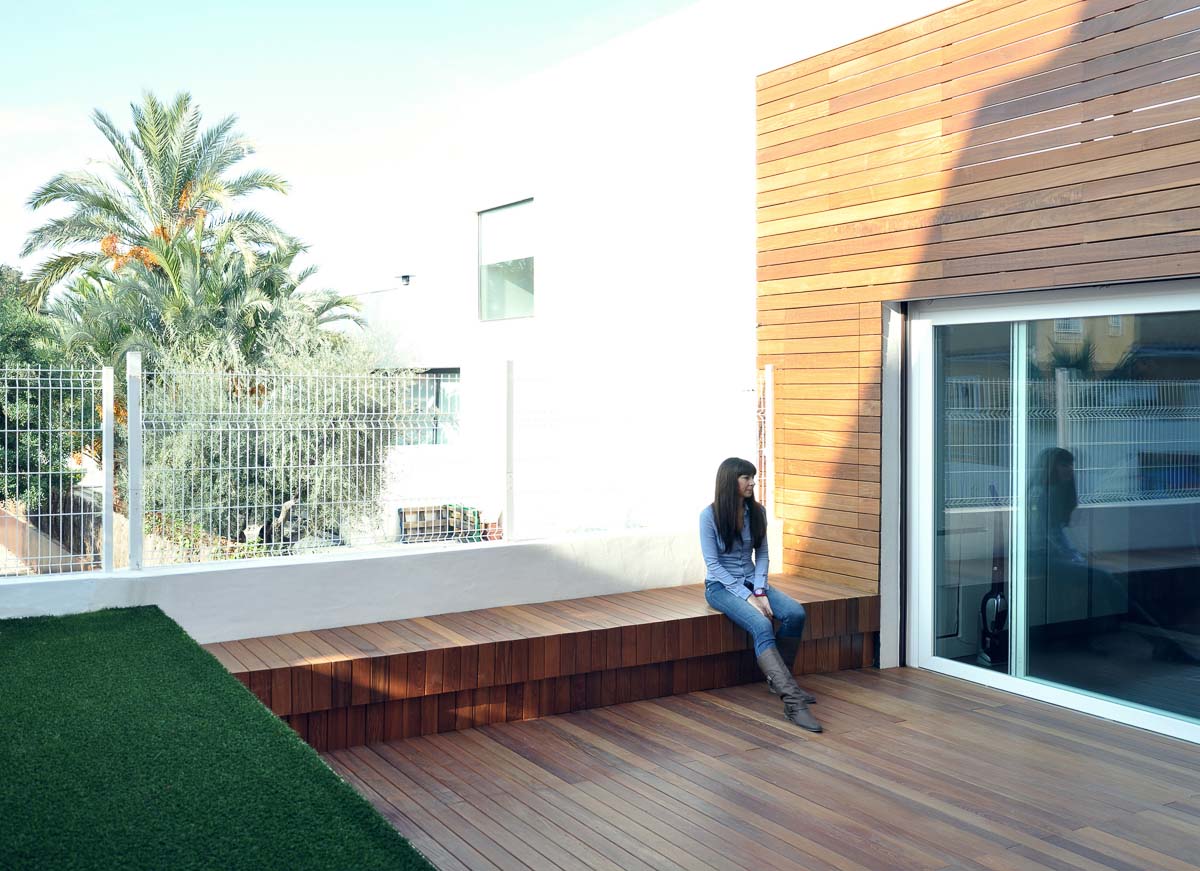 The same wooden boards used for the deck and the bench were also used to cover the wall that separates outdoors from indoors, in order to create a unified design.
Combination between renovated and non-renovated areas.
The renovation works were carried without altering the facade of the existing building. A modern concept was developed without breaking with the uniformity of the adjoining houses.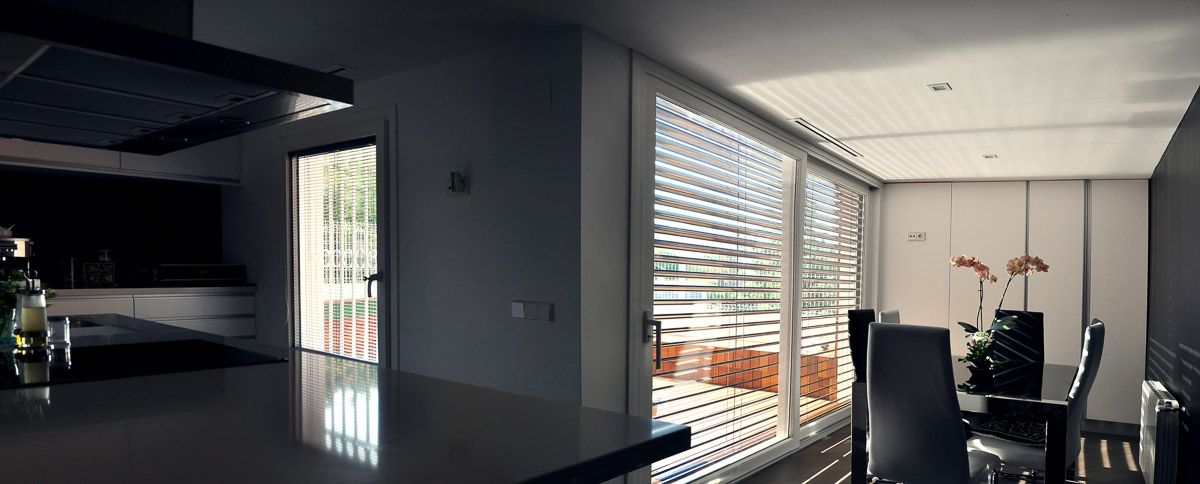 Kitchen renovation
The dining room serves as a transition area between the terrace and the open space of the kitchen. The inner wall, which was coated with black board paint, unifies the two spaces.
Venetian window blinds were installed by the inner face of the windows to protect the rooms from direct sunlight.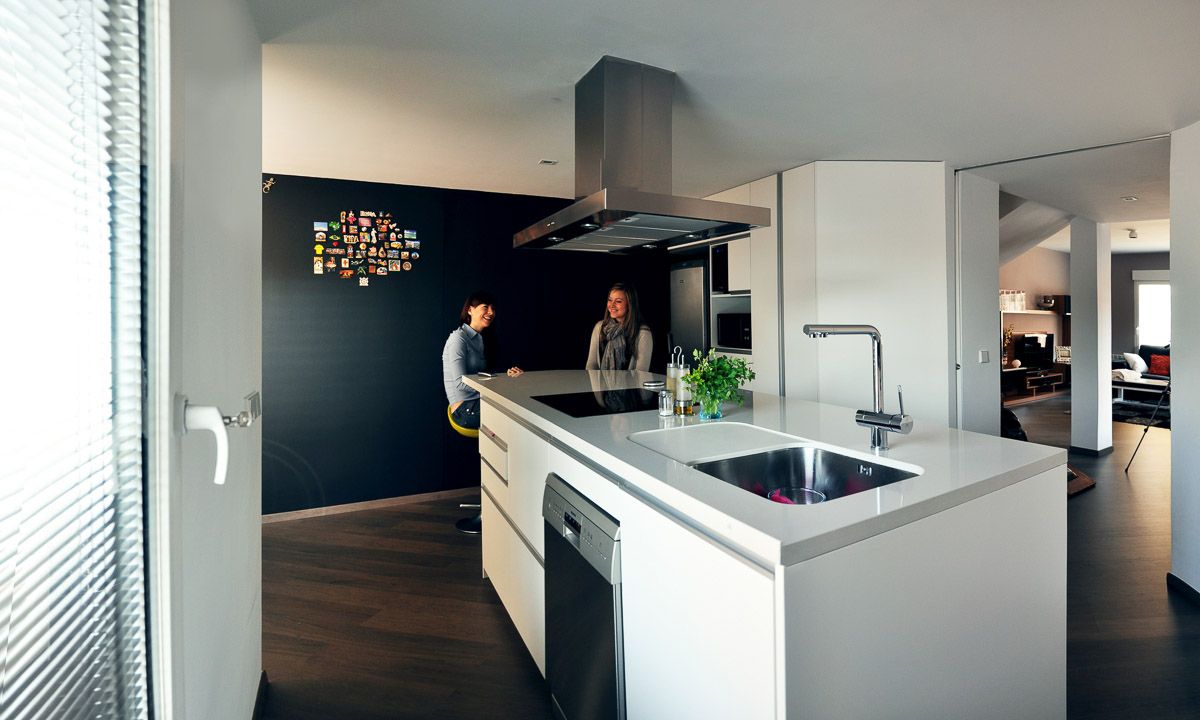 In order to create harmony and coherence in the whole house, all the interior areas share the same wooden flooring and tones. From the kitchen to the living room, passing through the bathroom, all the rooms of the house keep the same design. In addition, the kitchen island in white tones contributes to maintain this harmony.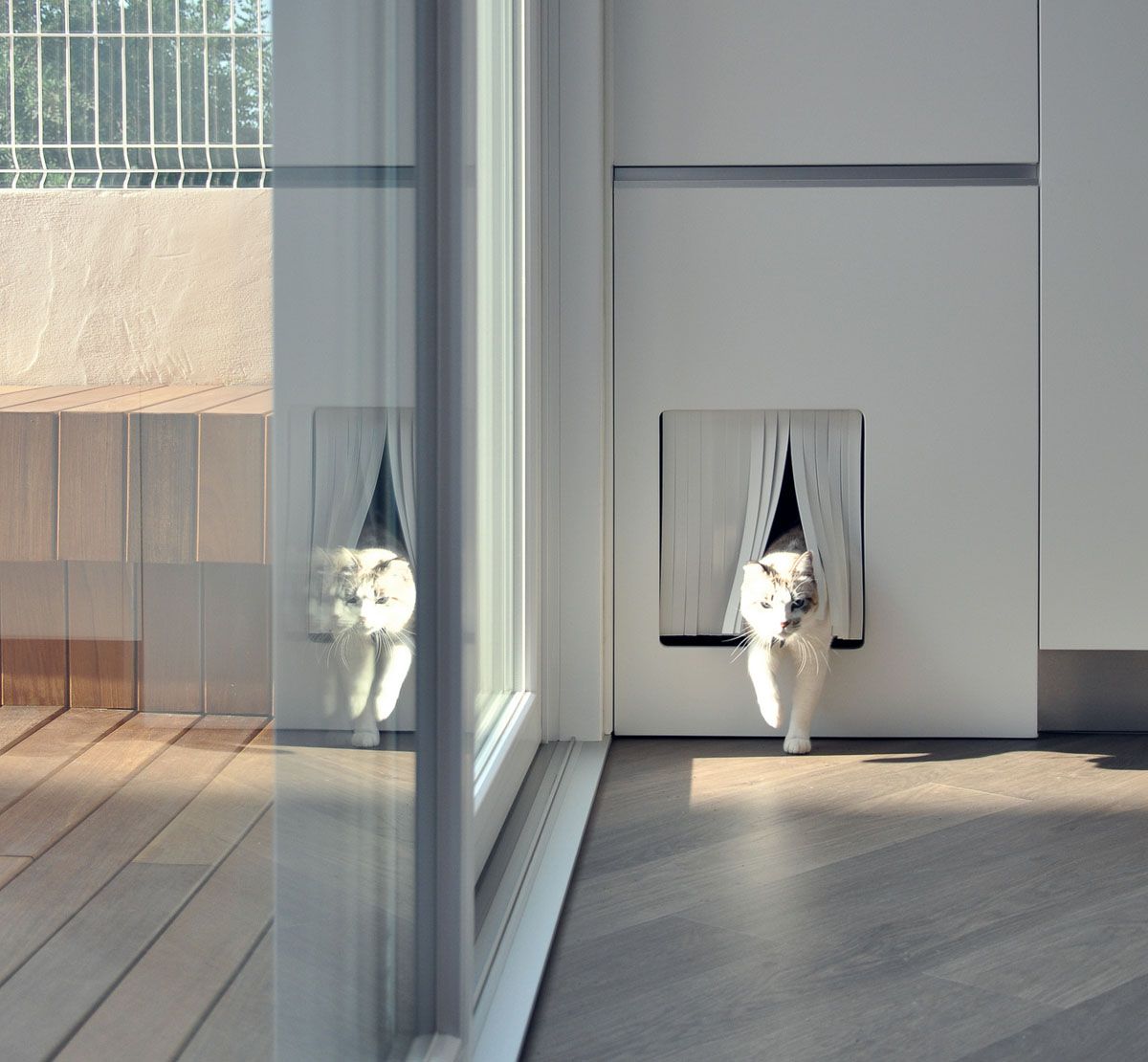 Thinking about refurbishing your house?