House refurbishment in Elda
When you plan the refurbishment of your house try to not condition yourself with the current distribution. Sometimes it is convenient to make a fresh start and to redistribute the space according to your likes and needs to get the house you really want.
This project started from a garage that was formerly used as a shoe factory with an office in the upper level and a small dining room above it. It was hard to imagine how much the new living space could change.
Project details
Client: Particular
Location: Elda, Alicante, Spain
Project type: House refurbishment
Intervention Area: 76 m²
Phase: Finished
Entrance
The entrance hall was equipped with a folding wooden door to give the option of opening it to the main space or, in the contrary, seeking for more privacy.
Living room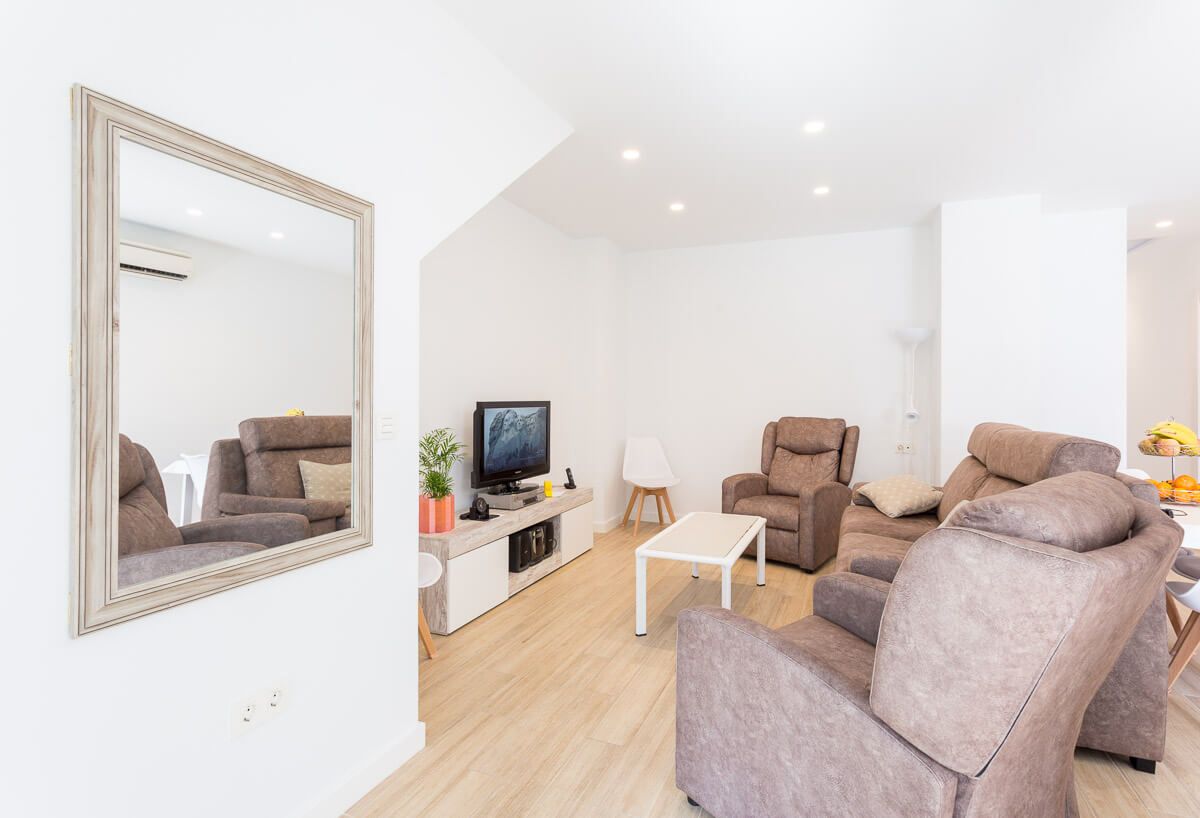 The living room was integrated with the dinning room in an open and diaphanous space.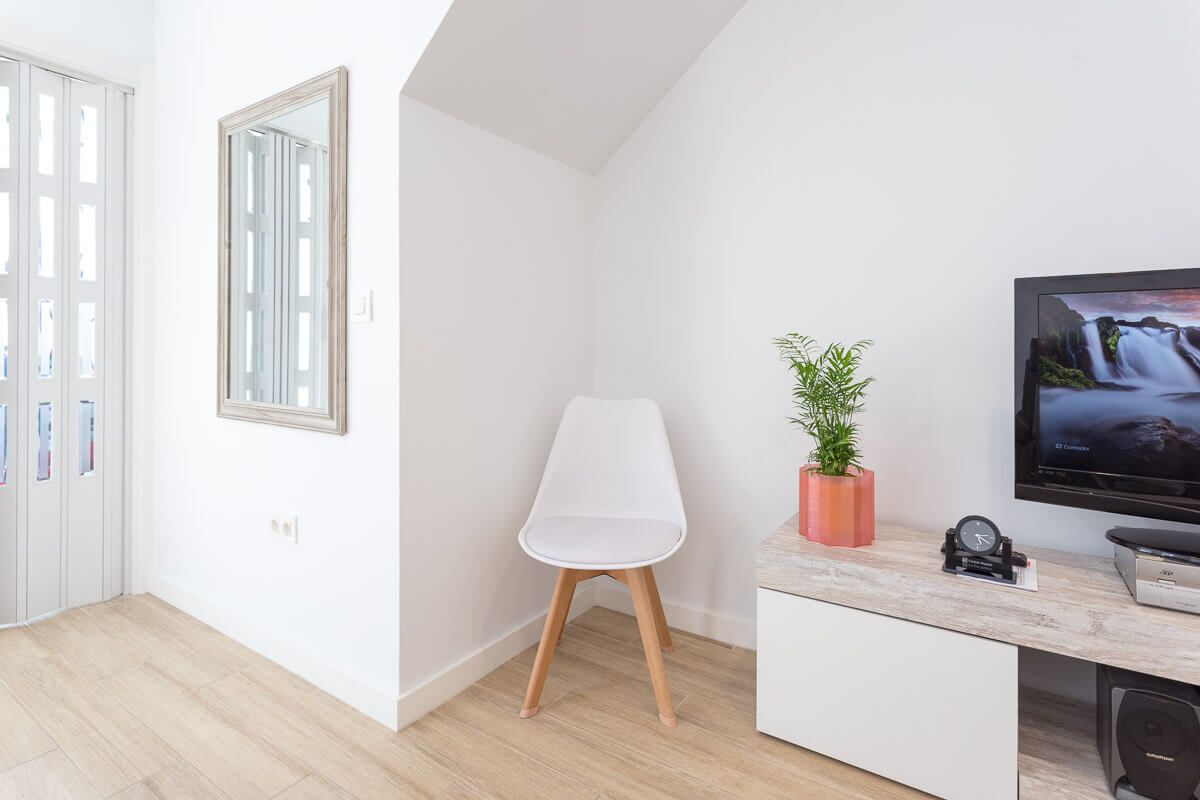 Every corner of the house has been executed with care, always maintaining the same tones in the finishes, giving unity to the desing.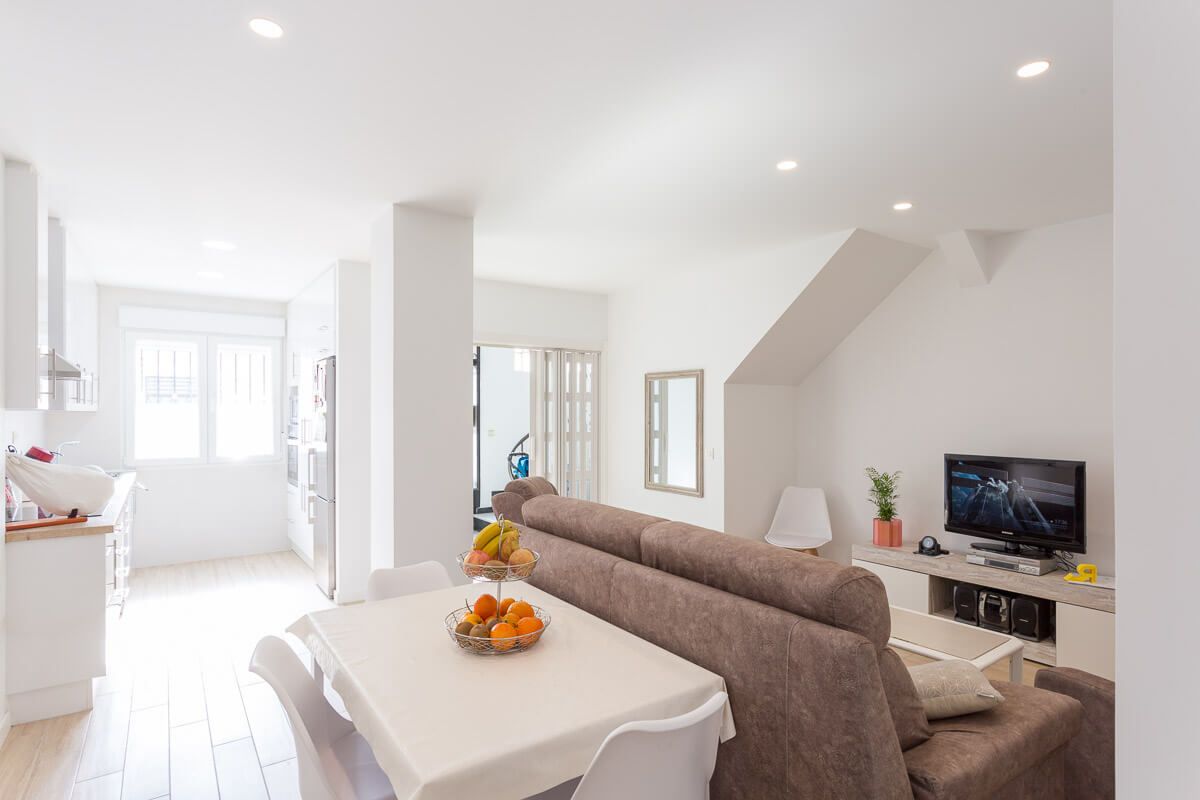 Kitchen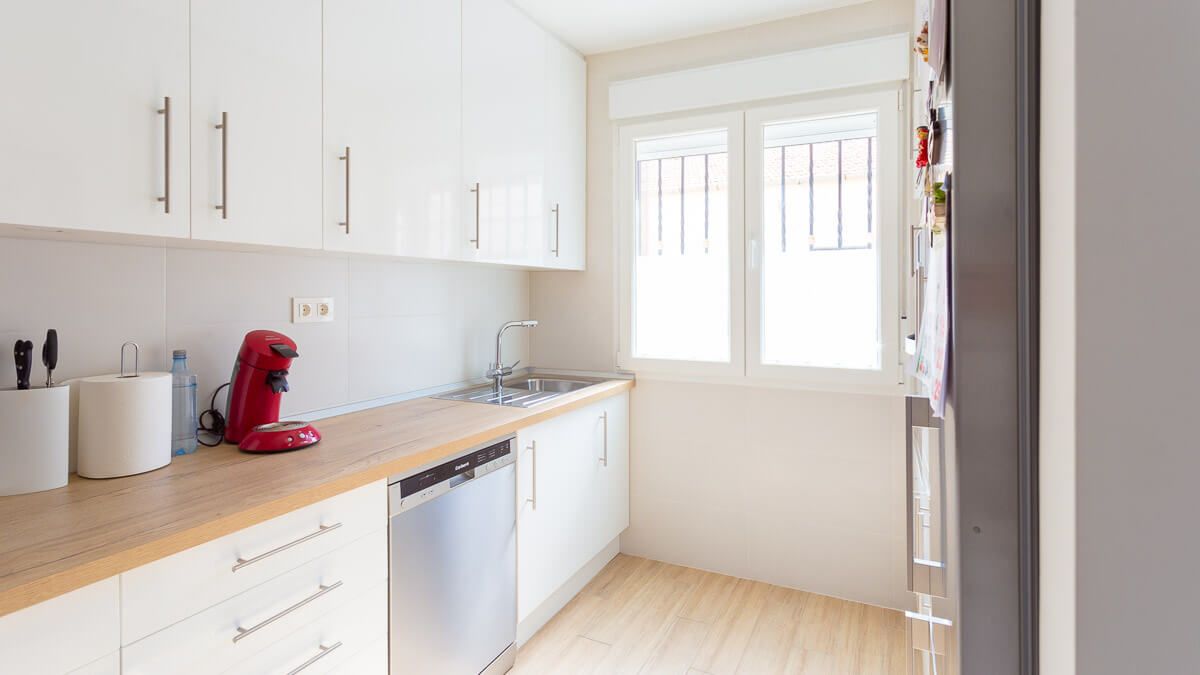 The house is located on the ground floor, it becomes essential to take full advantge of natural lighting. The kitchen opens towards the dinning area and gives natural lighting to the space due to the absence of partition walls.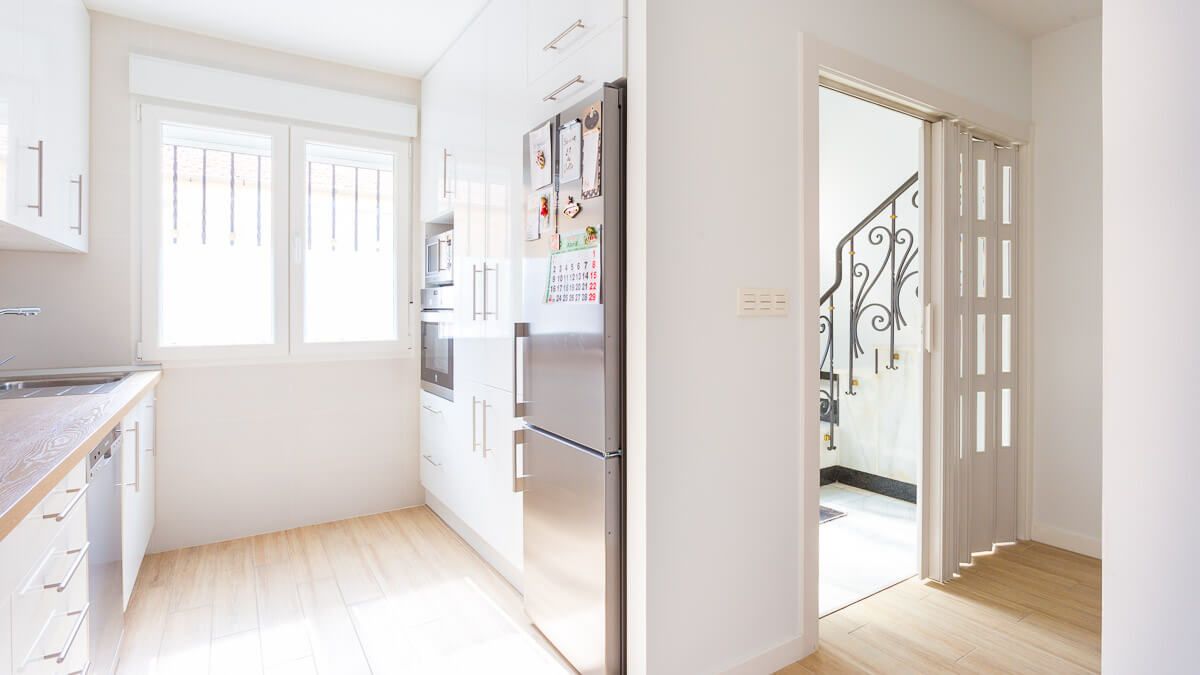 The kitchen cabinets were made with a basic quality due to the budget: doors and drawers in white melamine, standard handles and wooden countertop. It demonstrates that very attractive spaces can also be achieved with low budgets when the distribution is well thought.
Corridor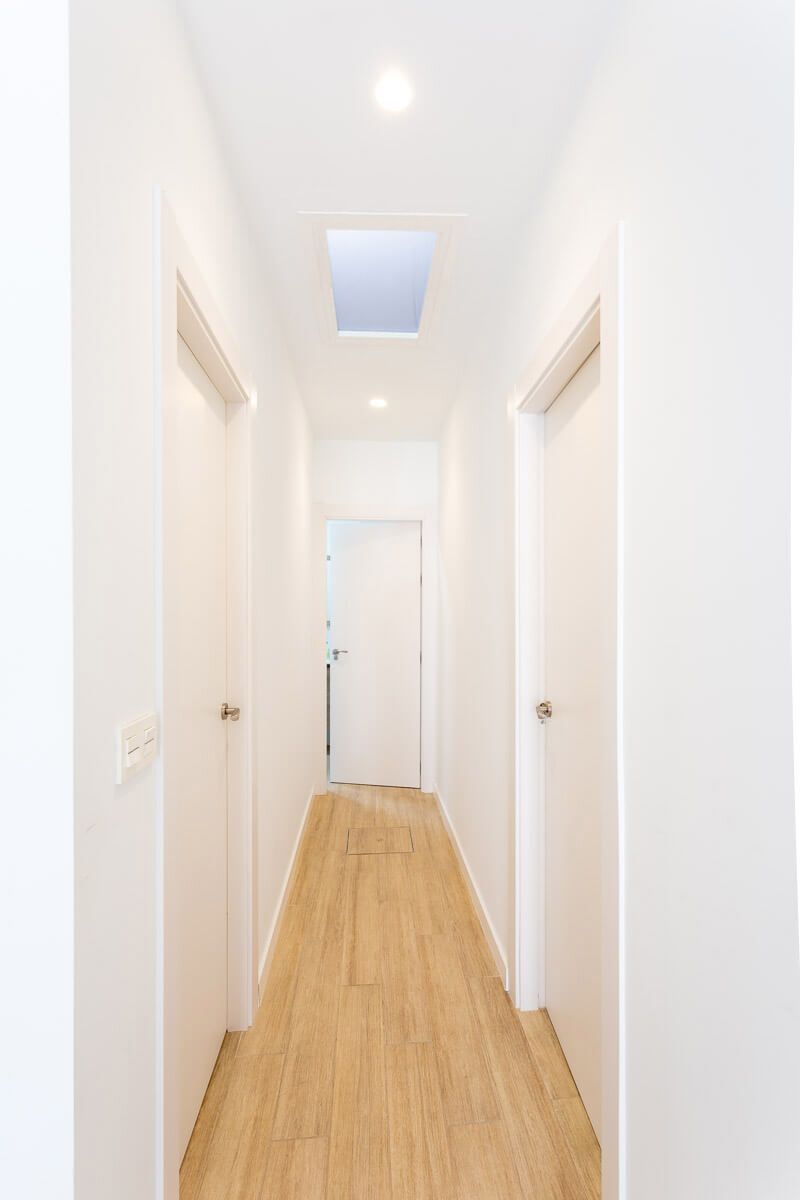 To solve the natural lighting of the corridor, a skylight was placed on the roof of the upper patio.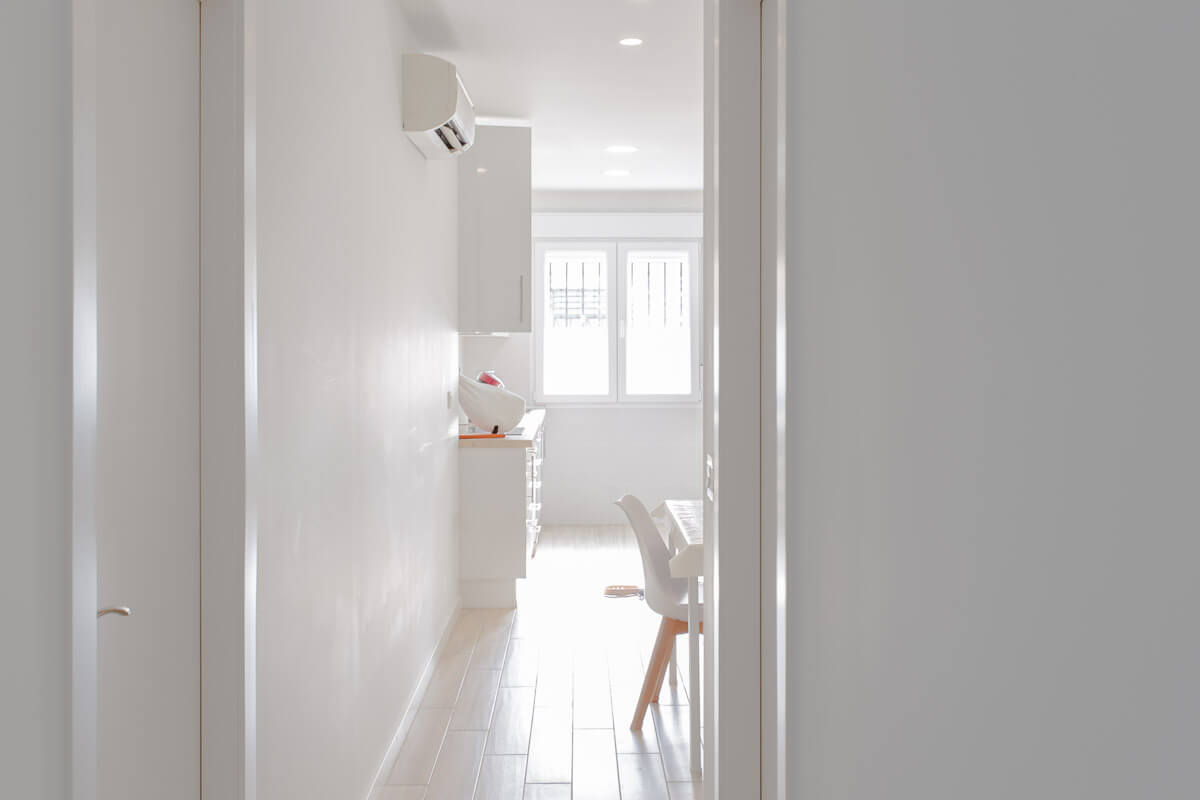 The hall keeps the same design and color range than the kitchen and the living room. To achieve a unified design it is interesting that all the common spaces maintain the same materiality.
Bathroom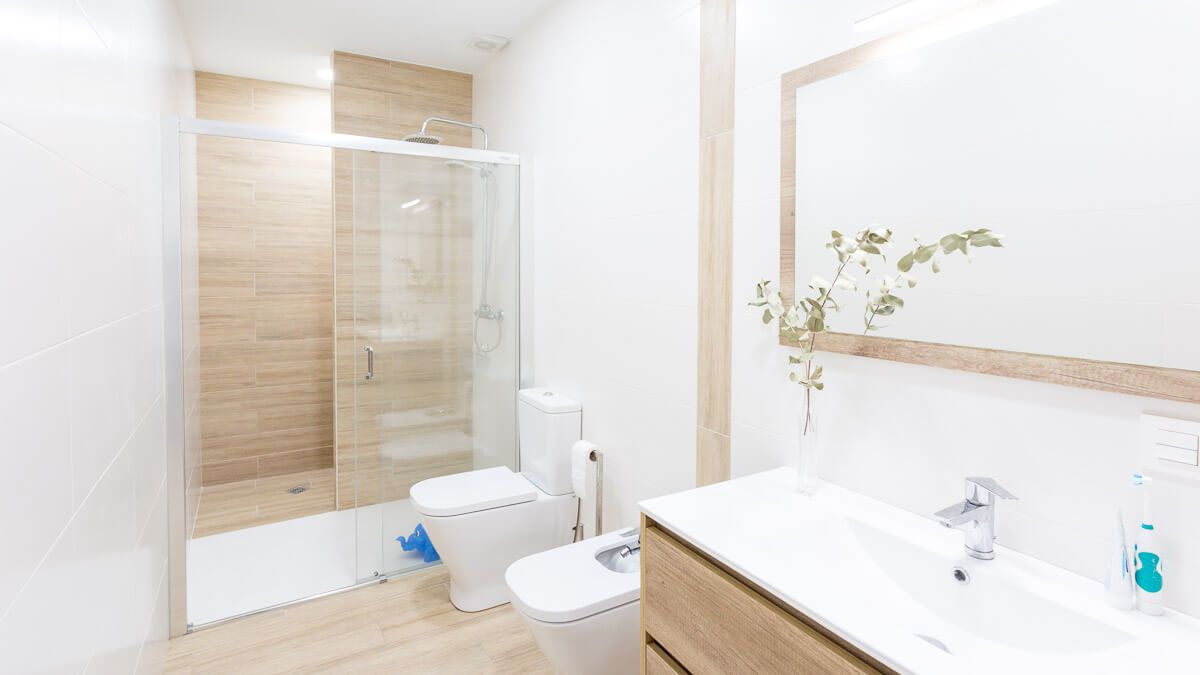 In this project, the bathroom follow a nordic-style decoration, combining pure whites with light wood texture. The very elongated distribution was compensated by bringing the most massive tones to the back wall and by fragmenting the longitudinal wall with the tiling itself.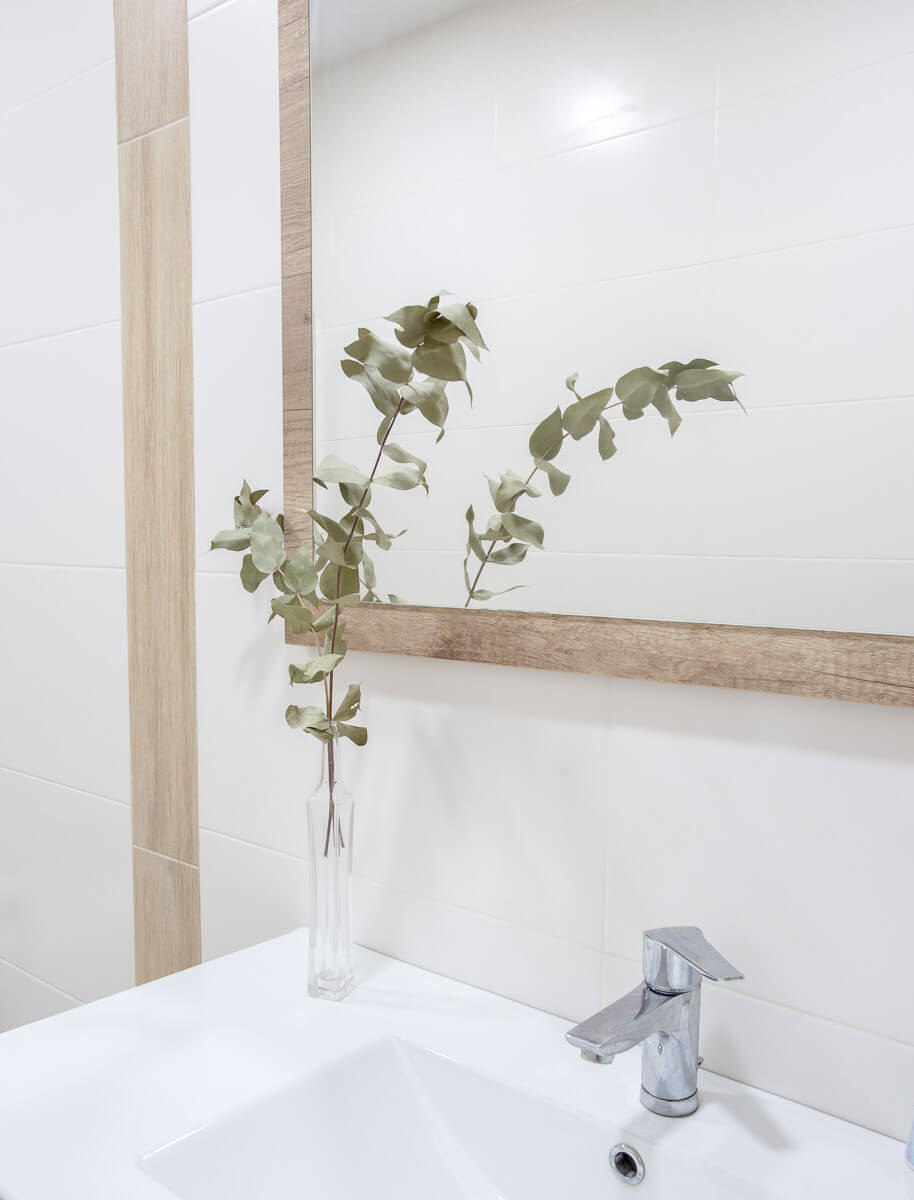 Bedroom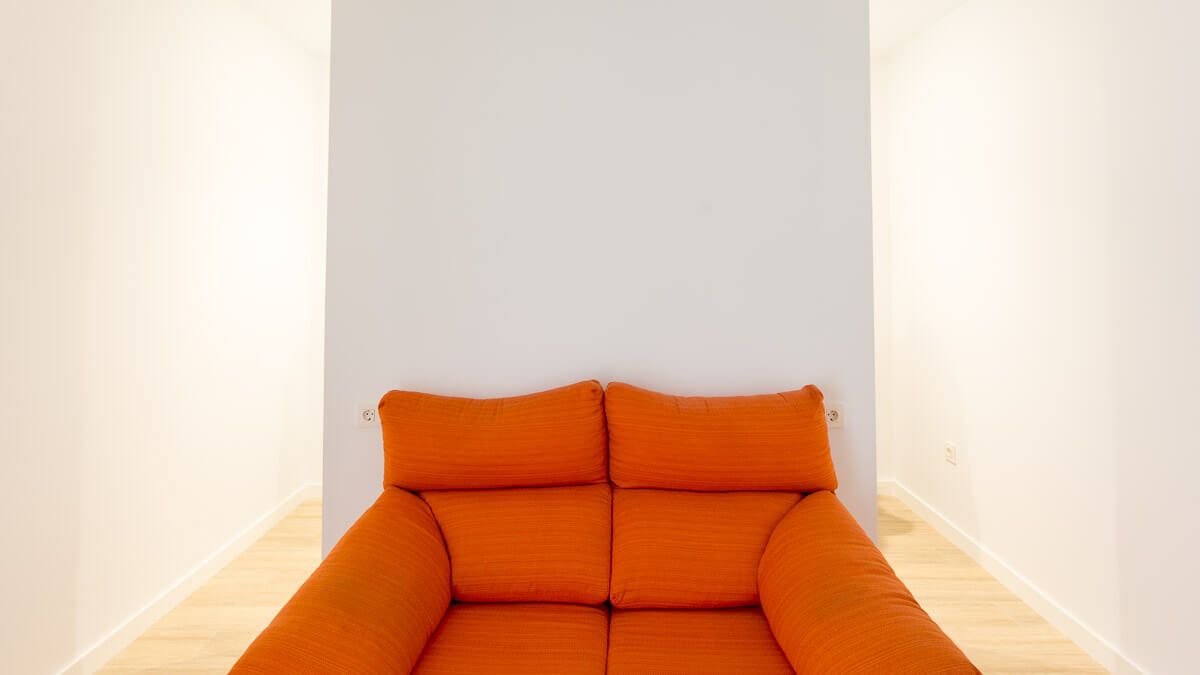 The master bedroom was designed to create a hidden dressing room in the future with the partition wall serving as an original headboard for the bed.