Ground-floor flat refurbishment in Pinoso
When refurbishing a ground-floor flat, the choice of open spaces guarantee more sunlight and versality.
This option is sometimes rejected due to structural limitations or to fear that the space will be too open, but the result can be spectacular.
The redistribution of this house in Pinoso was planned to be radical. An excessively compartmentalized and dark space became into a large common room illuminated by a skylight set on the roof.
Project details
Client: Particular
Location: Pinoso, Alicante, Spain
Project type: Refurbishment
Intervention area: 125 m²
Phase: Finished
Photography: Dani Bravo
¿Que quieres ver de este proyecto?
Entrance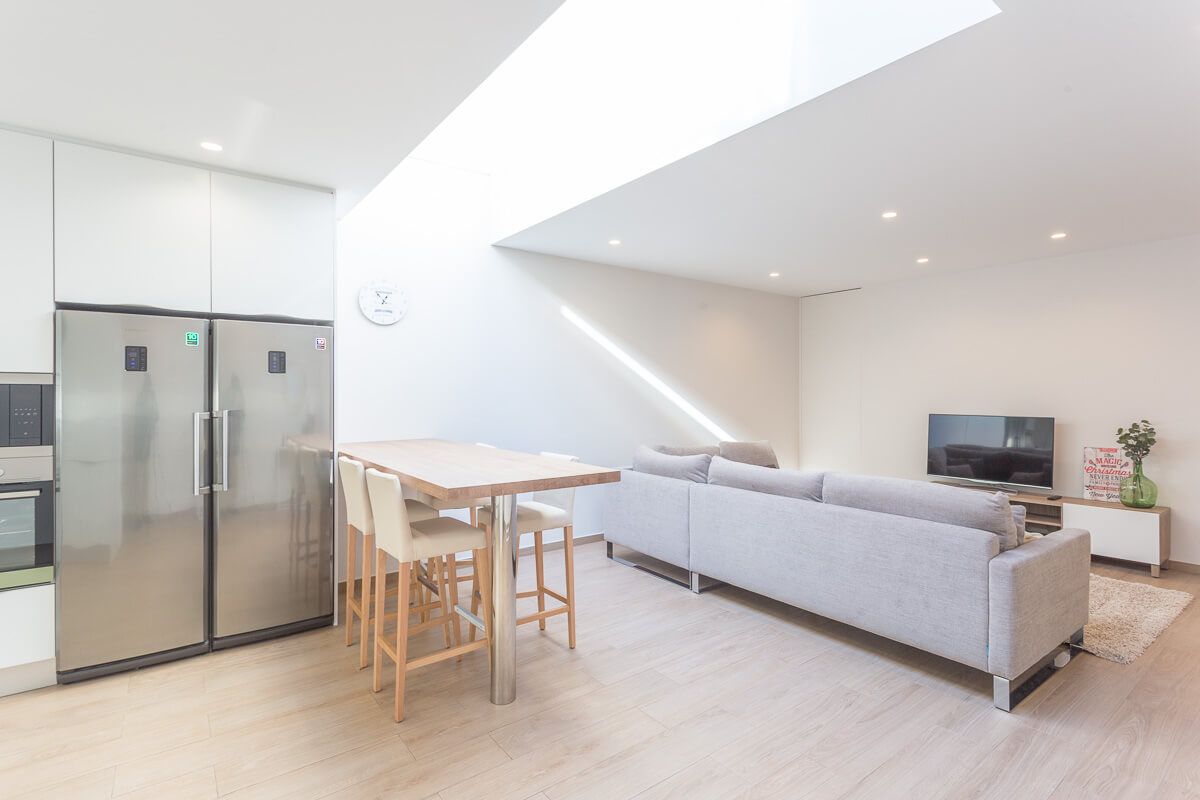 A small hall drives you to this wide space dominated and articulated by the roof window.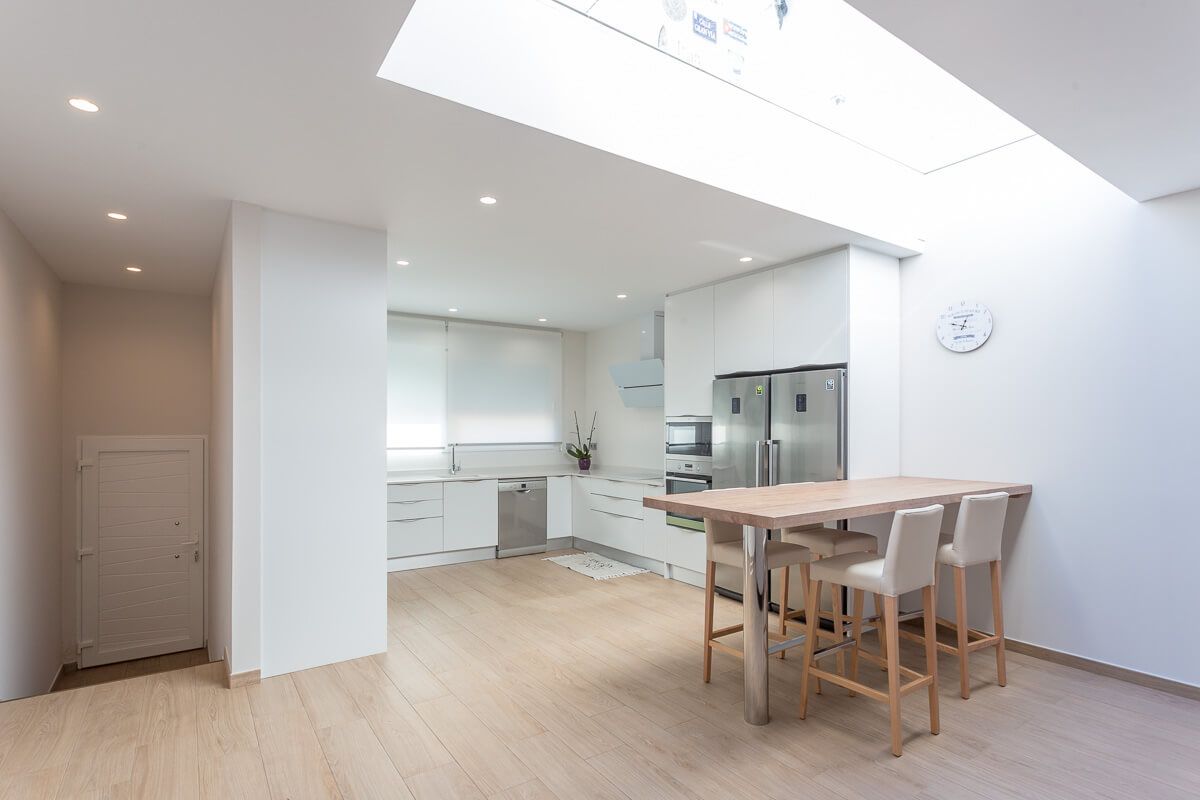 To avoid an abrupt transition from the street, a hall space was left at a lower level, preserving the original partition wall.
Although the dinning room is physically unified, the strip of light divides the space into two zones, creating an ordered sequence between kitchen, dining room and living room.
The open kitchen is located in the most luminous area, with south orientation. It integrates the cooking and laundry functions and it is made of white lacquered wood doors with translucent showcases.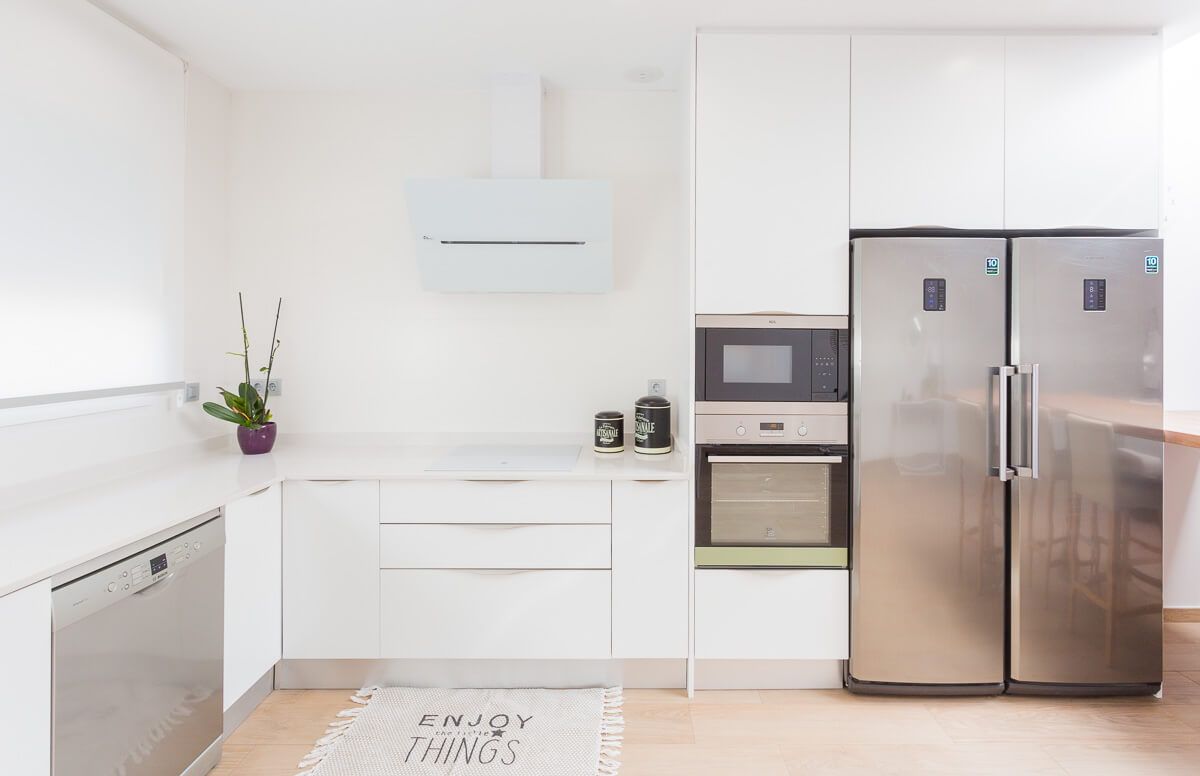 The stainless steel appliances follow the composition of colors in combination with the plintht and the handles.
The sunlight falls on the living area thanks to the skylight, createing a cozzy space full of natural lighting.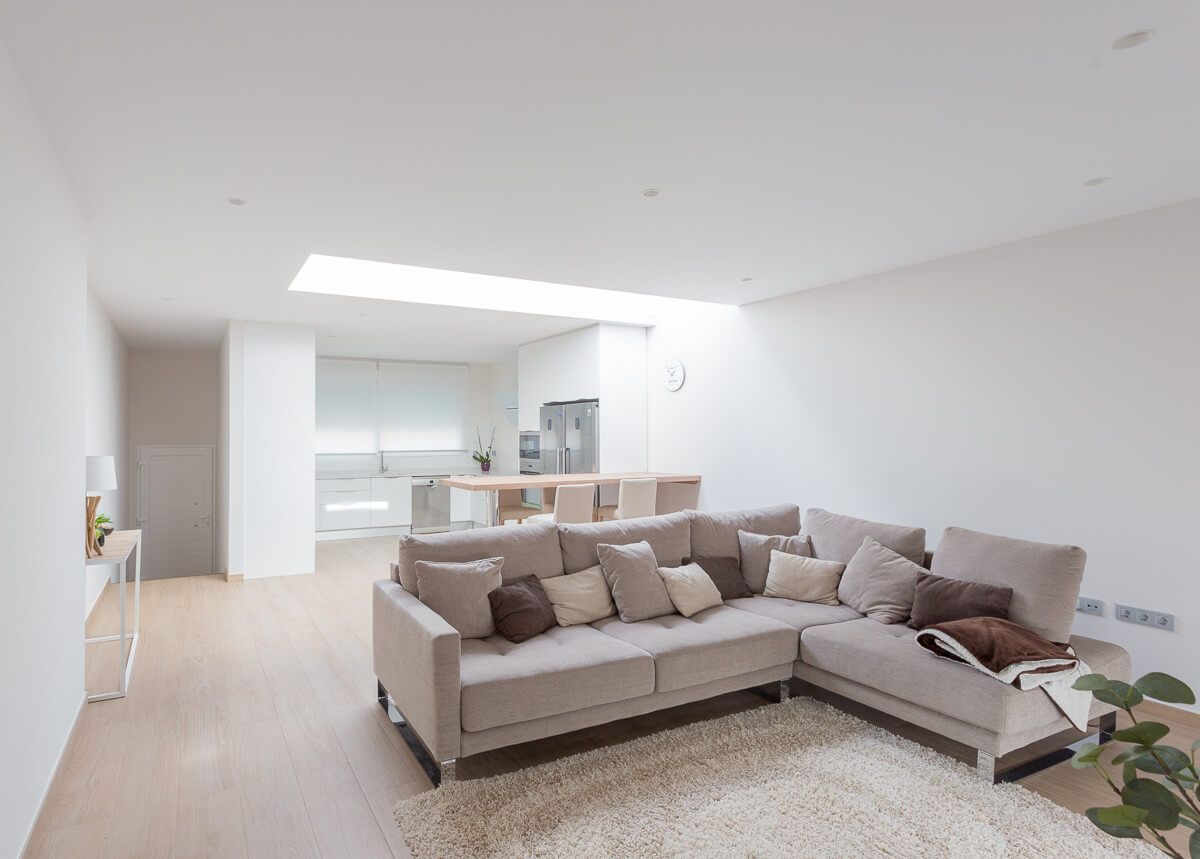 The picture above is an example of a balanced set with a simple distribution of the spaces.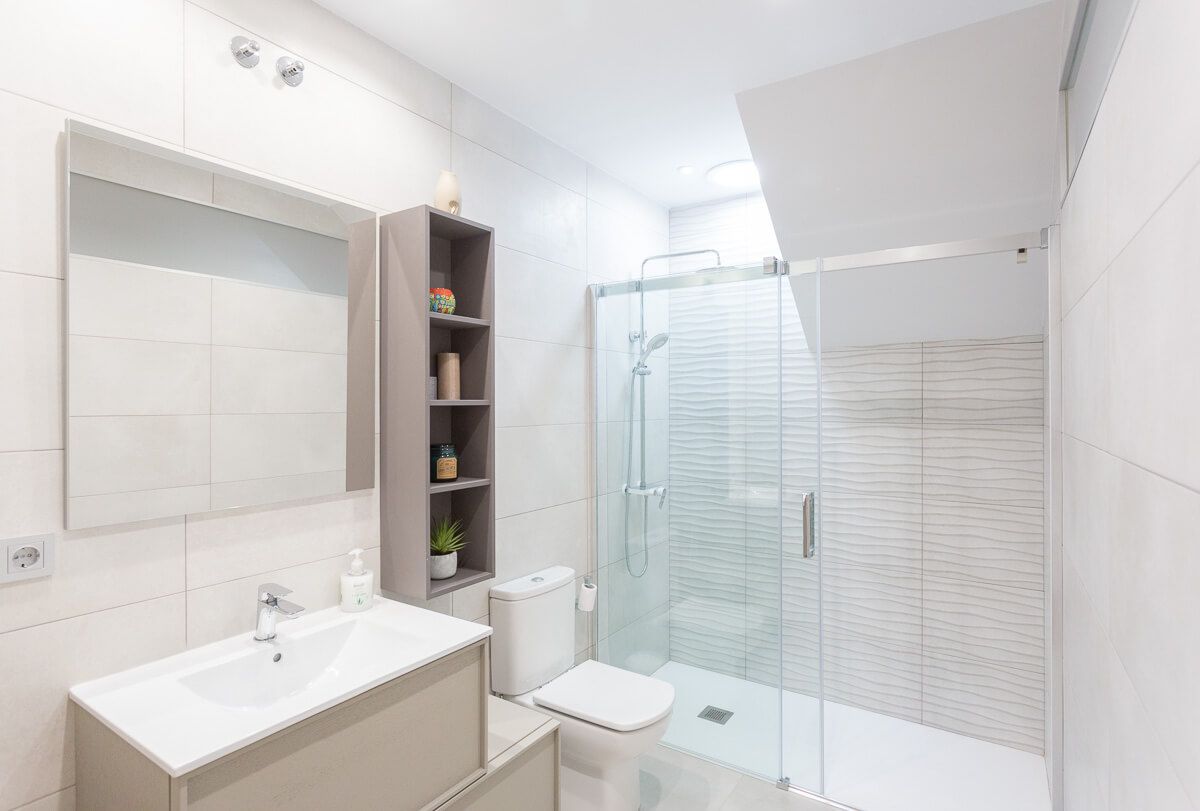 We took advantage of the space under the stairs to place a large bathroom. It was tiled in light tones to give a  feeling of natural lighting.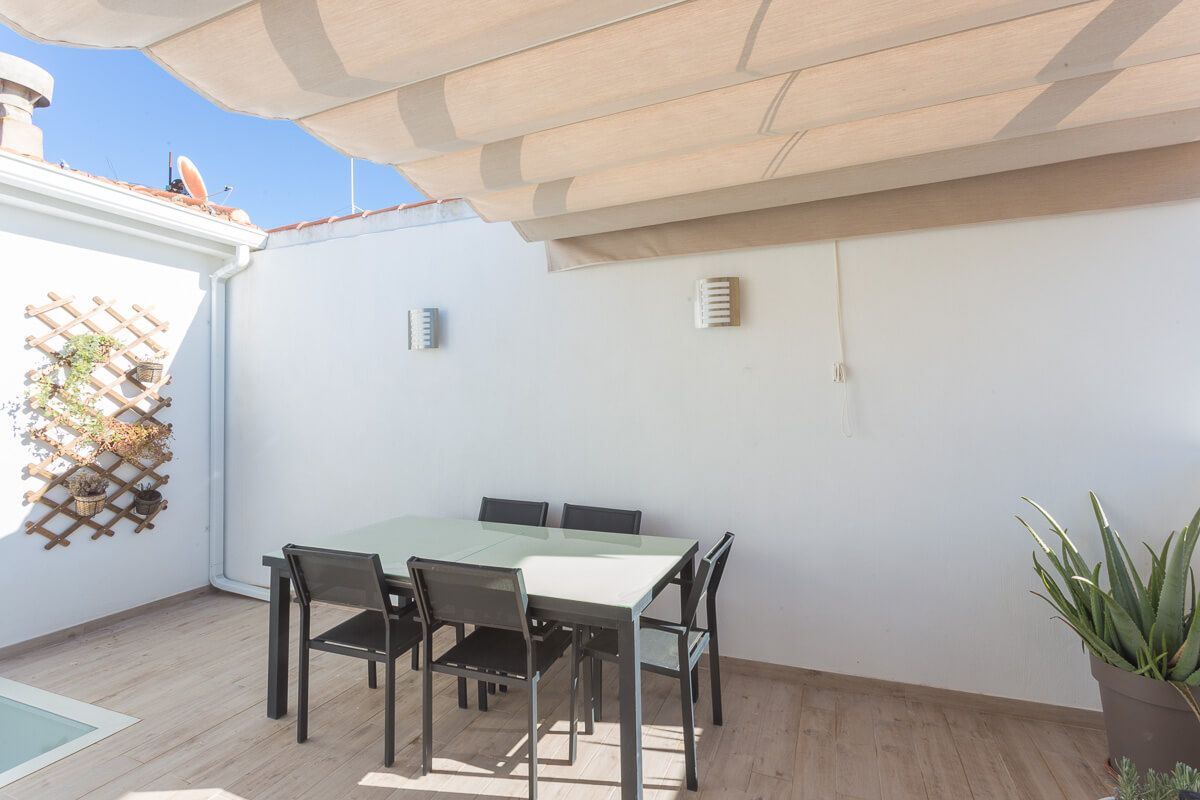 The terrace located on the upper floor hosts the walkable skylight, which is made with security glass.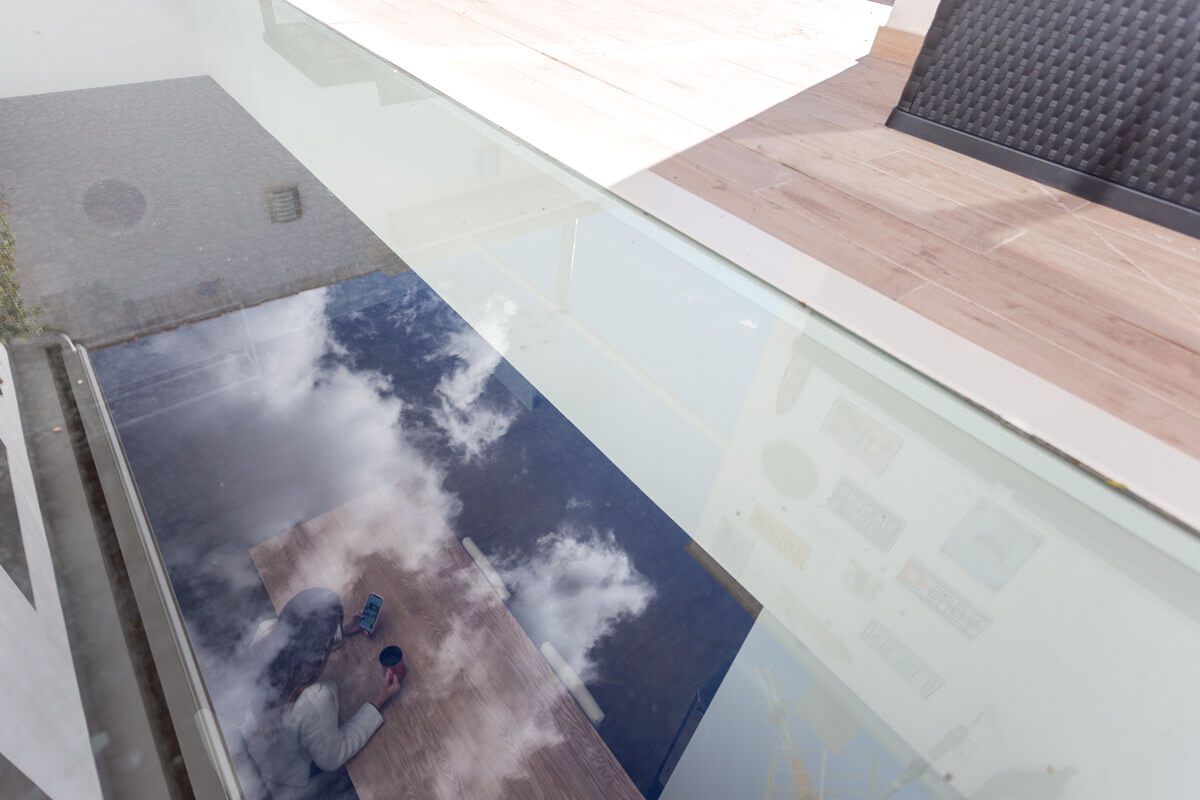 The extension of the house is articulated on tow floors, using the skylight as a backbone of the whole set. 
To see the building process