Construction of a playground in Pinoso
A
playground
is
a
key
element
for
the
revitalization
of
the
public
space
of 
a
village
.
The
City Hall
of
Pinoso
 asked us to 

transform

an

old

square

into

a

new

area

of

leisure due to
our
experience
in
 public works.
The
most
interesting
 about this 
work
was
the
implementation
on-site
of
a
continuous
rubber
flooring
.
How
to
obtain
a
clean
and
safe
finish
?
 Keep reading.
Project details
Client: Pinoso City Hall
Location: Pinoso, Alicante, Spain
Project type: Public playground
Phase: Finished
¿Que quieres ver de este proyecto?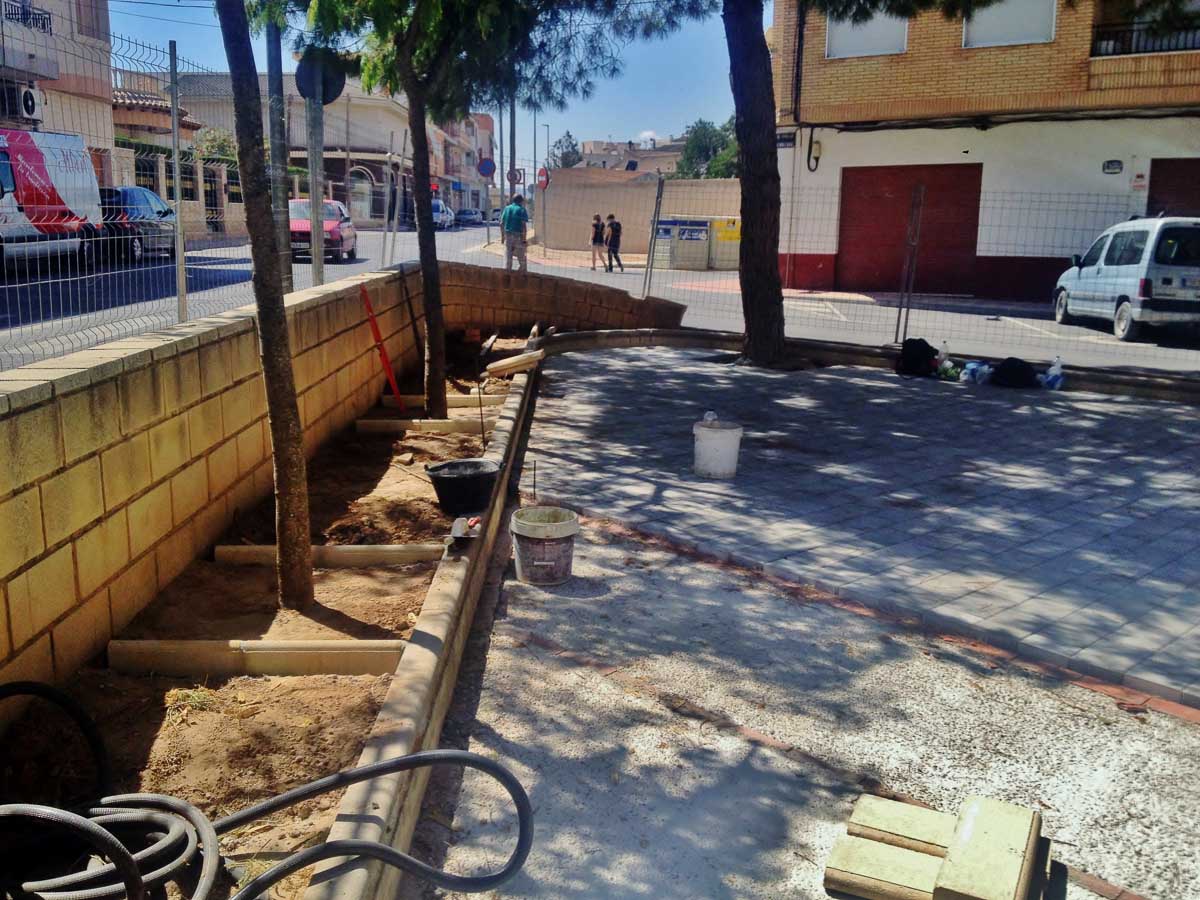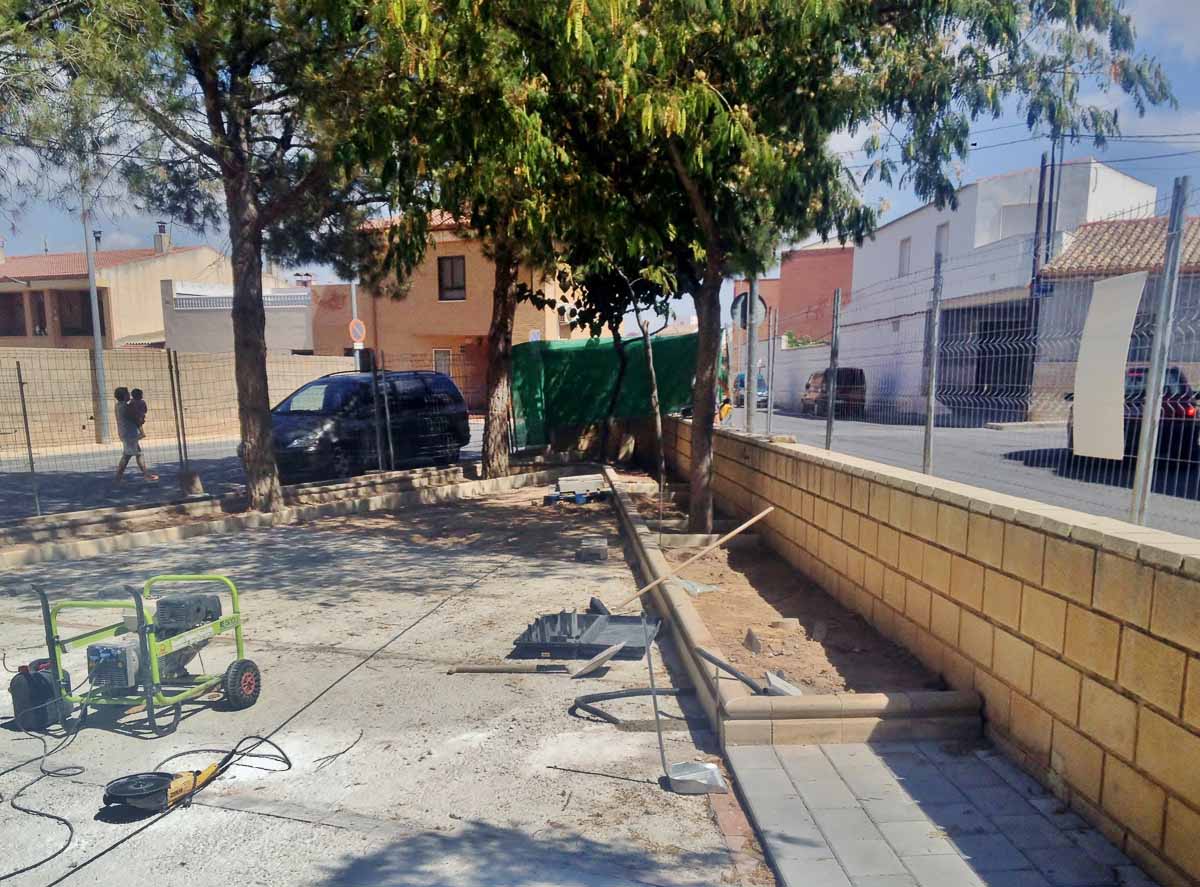 In the pictures above we can see the state of the square before the intervention was made, and in the picture below the final stage of the playground works.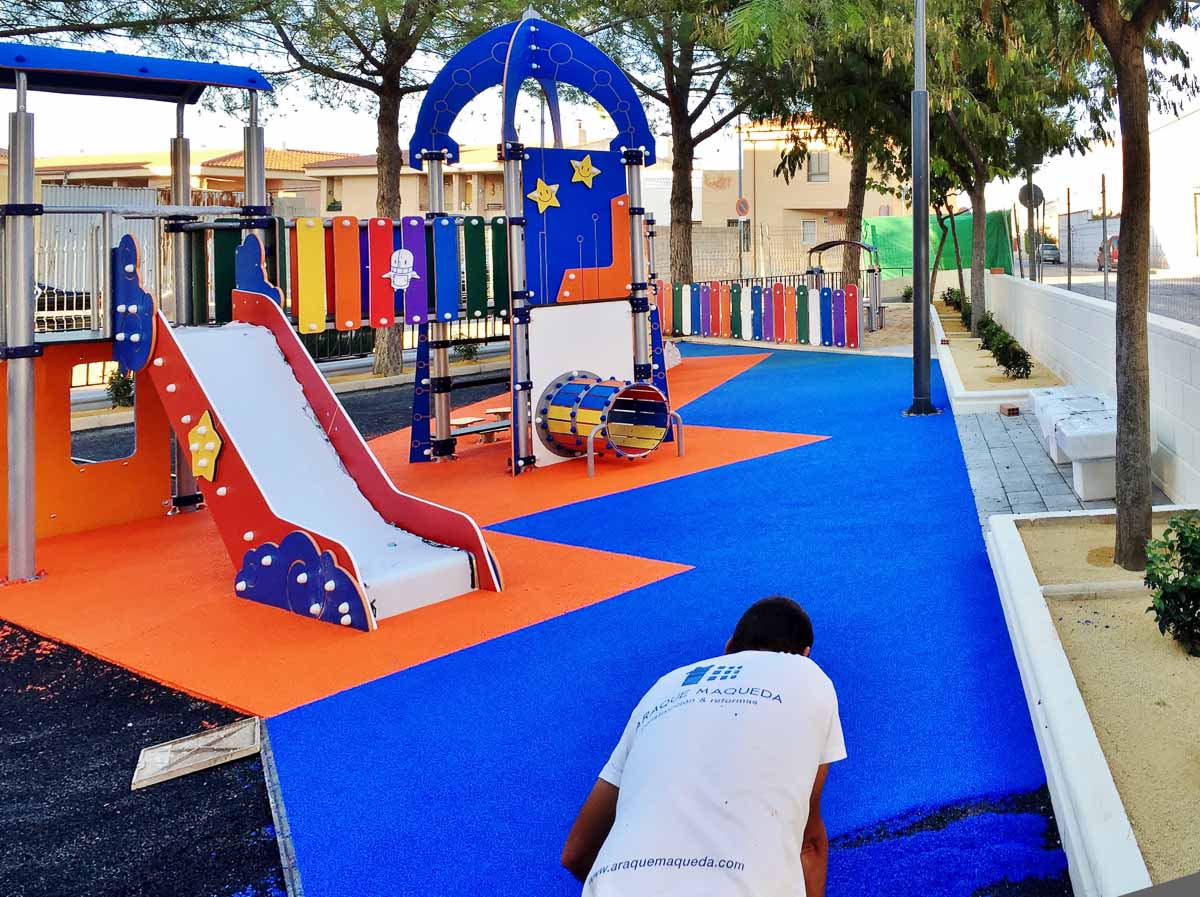 The following images show the construction process, from the preparation of the base to the execution of the perimeter fence.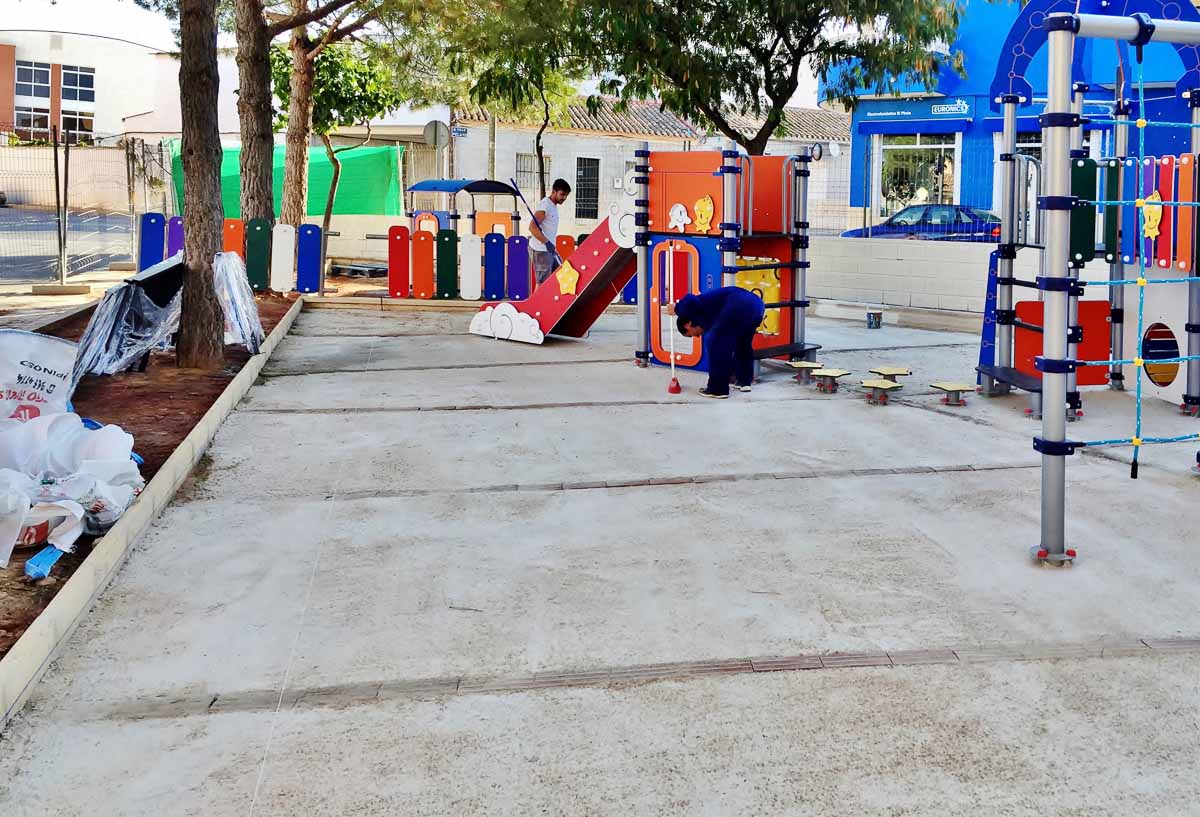 Cleaning and preparation of the floor base made of cement mortar, after anchoring the tubular structures to the concrete deck.
Placemente
of
the
first
layer of the pavement
composed
of
resin mortar
and
recycled
rubber
.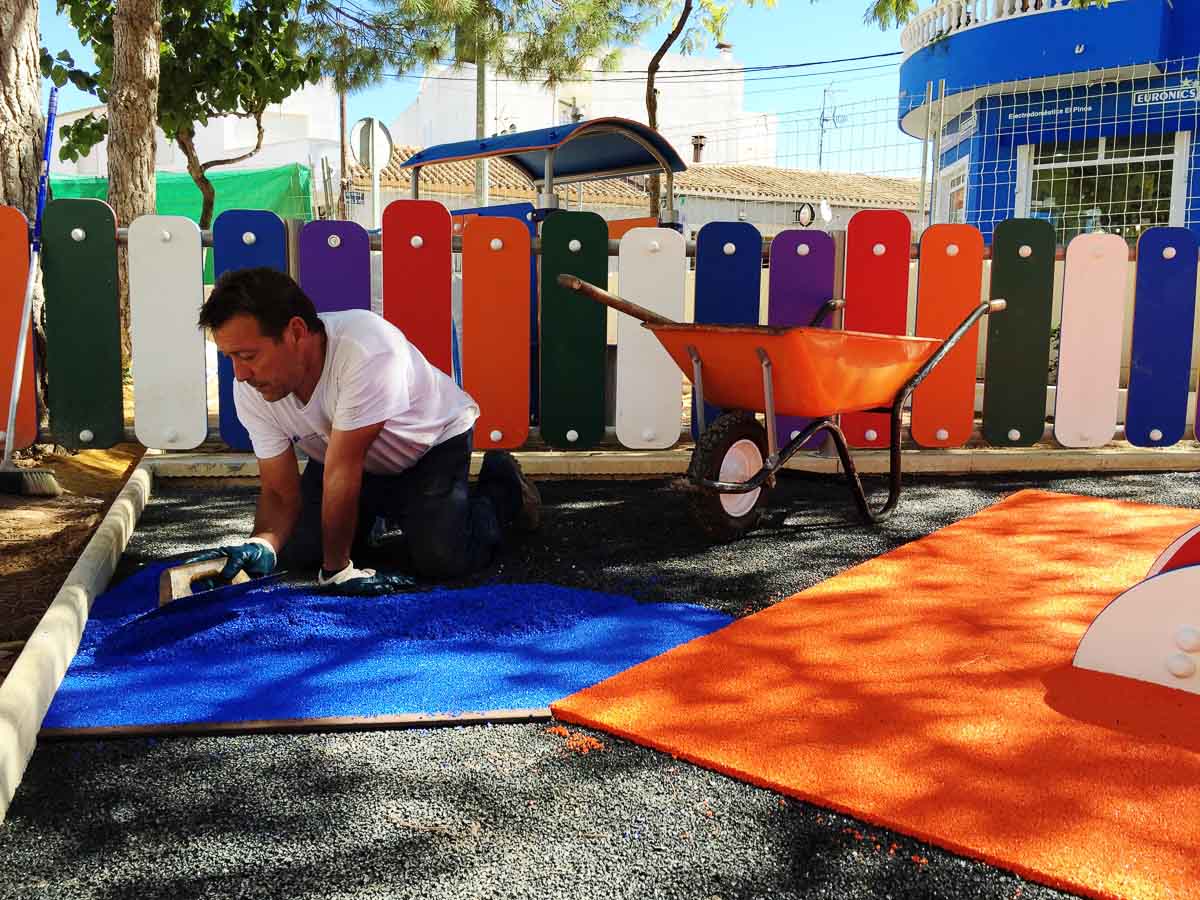 Application and smoothing of the second layer of the finish, consisting of resin mortar and colored rubber. This phase requires mucjh of care and dedication to obtain an optimal finish.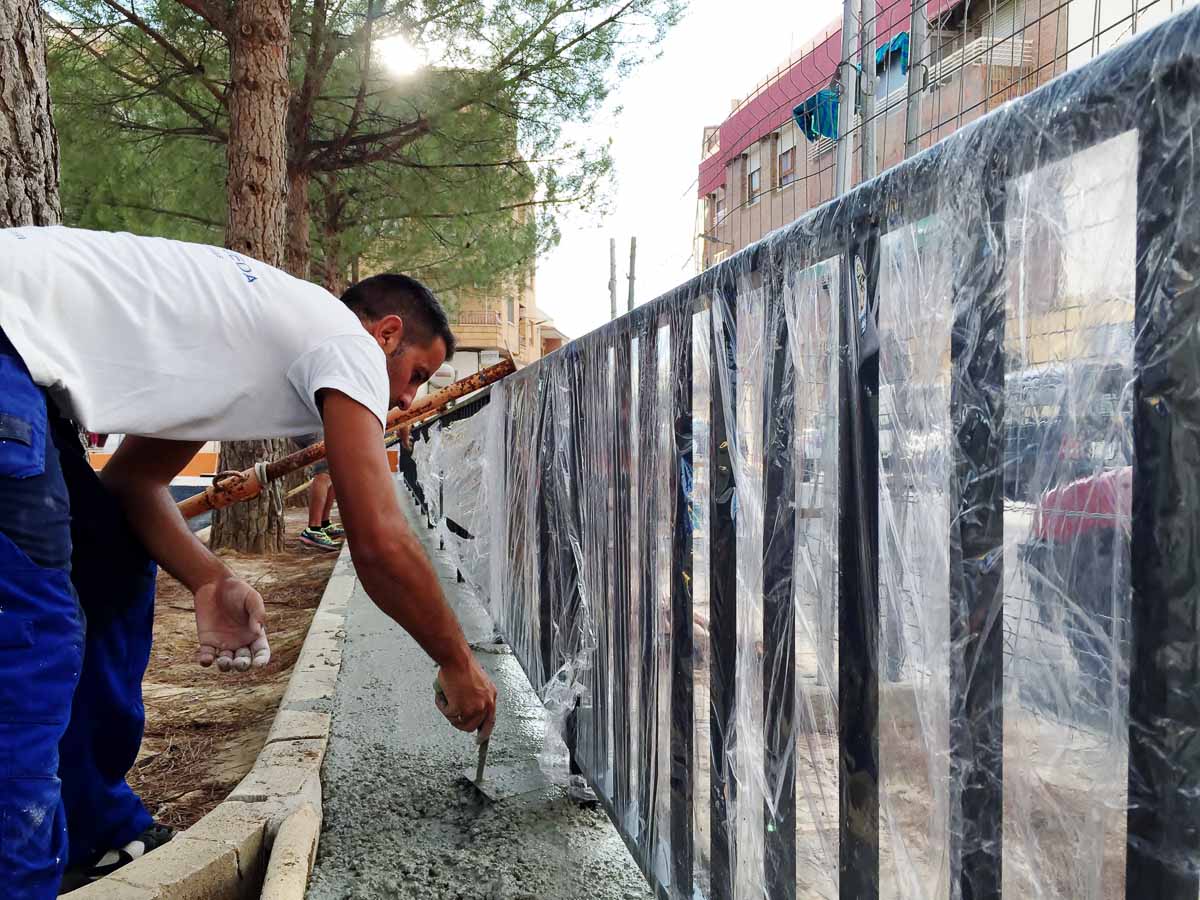 Placement of the perimeter fence over a reinforced concrete base to ensure the maximum stability.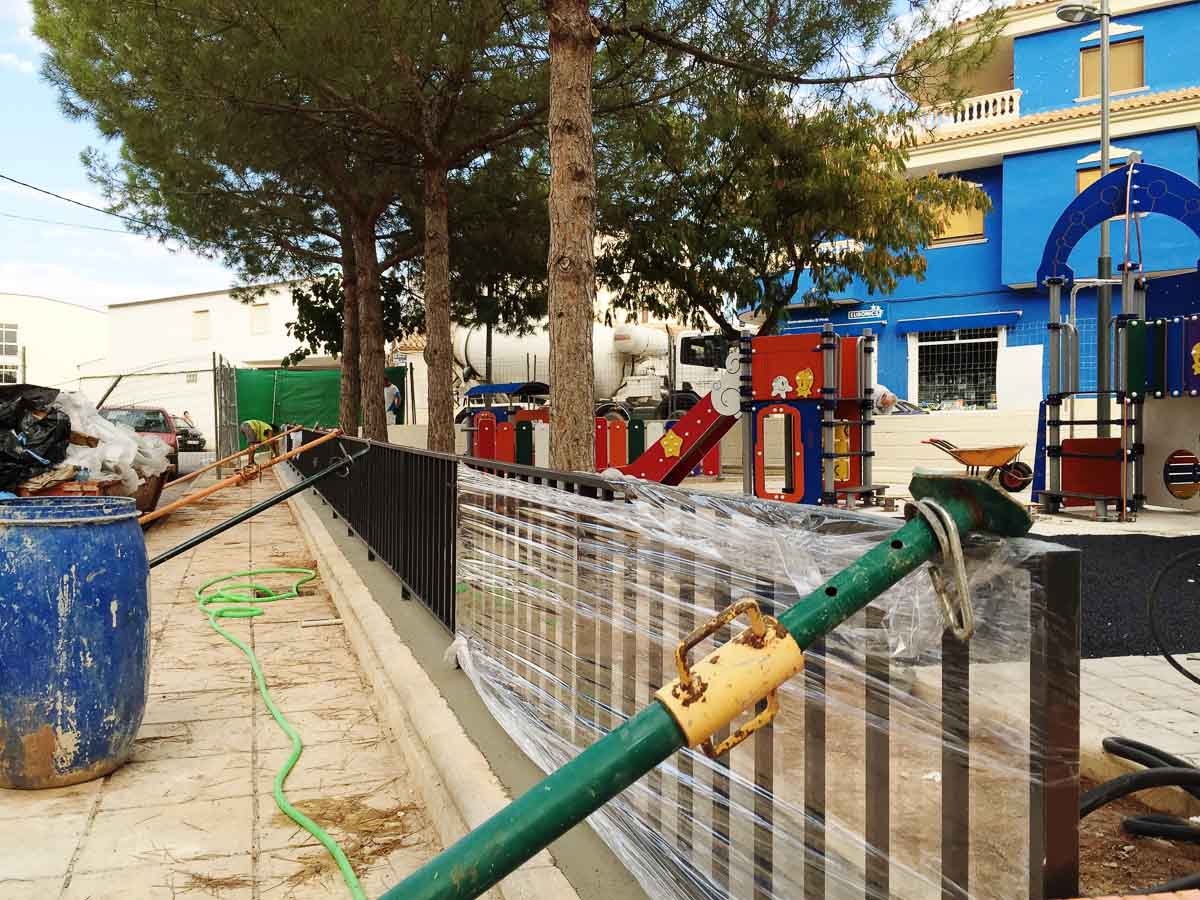 Curing of the concrete. Propping up and correction of possible imbalances.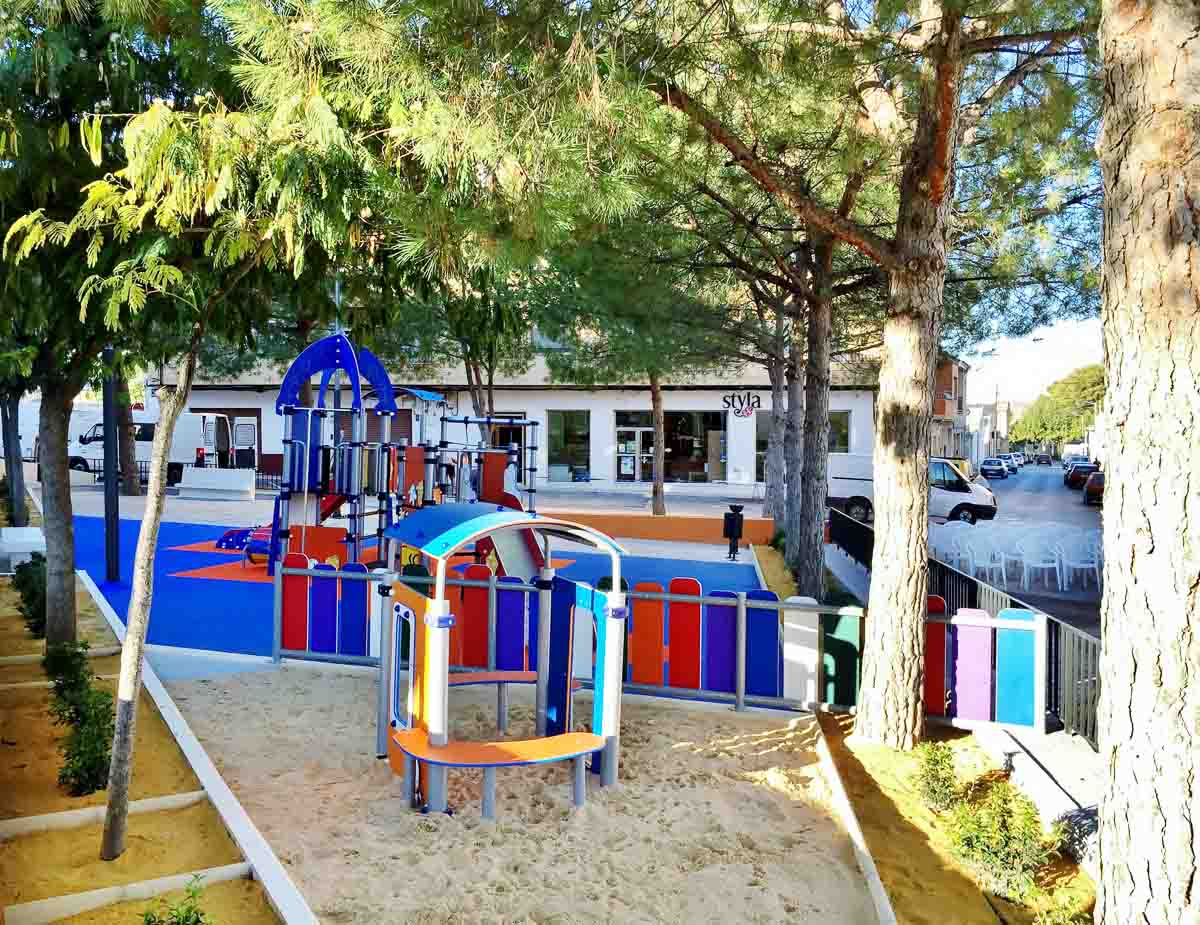 The renovation of a public space requires attention to every detail. From the finish of the rubber flooring to the executionof the walls, the fence, benches and the pits that surround it, the entire process has been developed with the aim of achieving a unitary and renovated public space.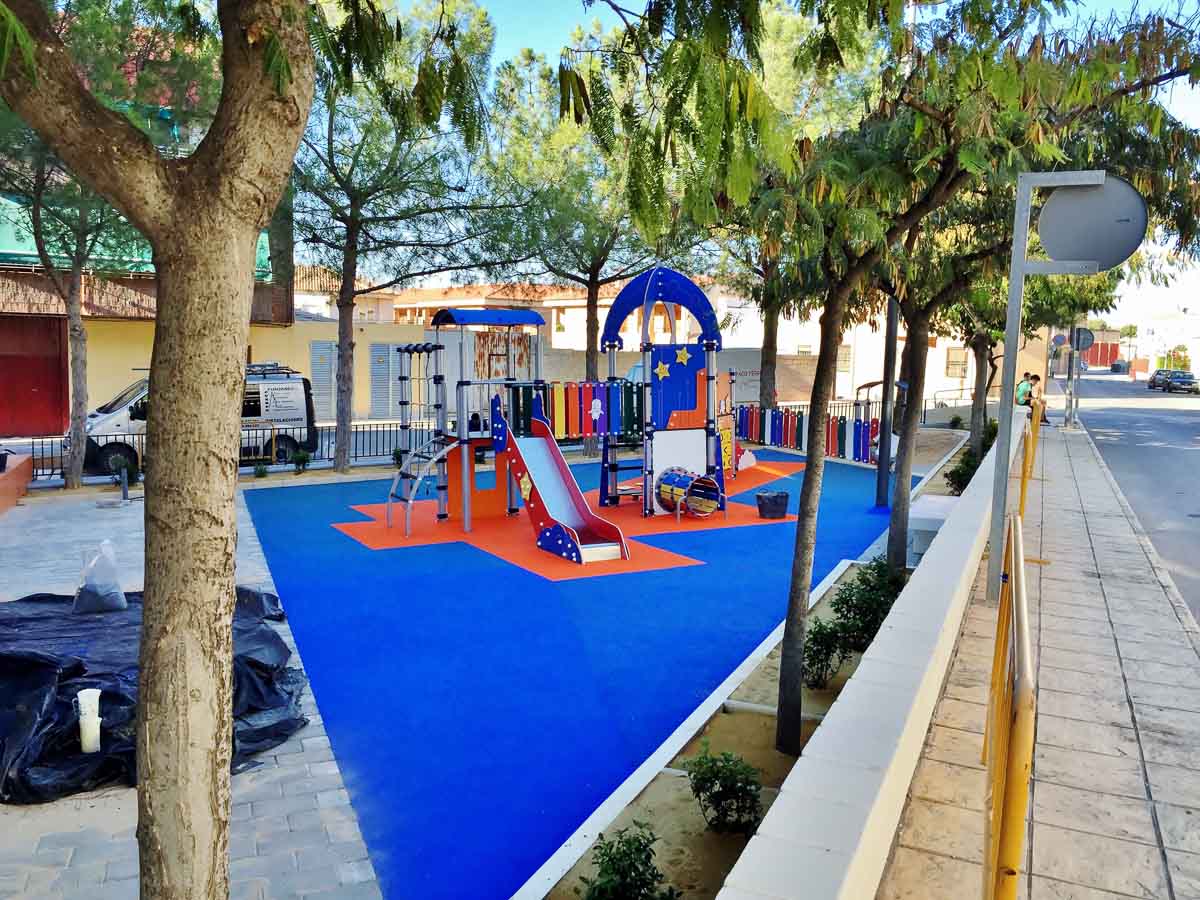 We take care of every detail