Parking construction in Pinoso
Araque Maqueda participated in the construction of a Municipal Parking in Pinoso (Alicante). The aim of the works was to integrate a new space for public events in the centre of the village.
The first phase of the works consisted in improving the reinforced concrete retaining walls. A single face formwork was done to pour the concrete. The construction process can be seen in the following sequence of images.
Project details
Client: Pinoso City Hall
Location: Pinoso, Alicante, Spain
Project type: Parking
Intervention area: 450 m²
Phase: Finished
What would you like to see?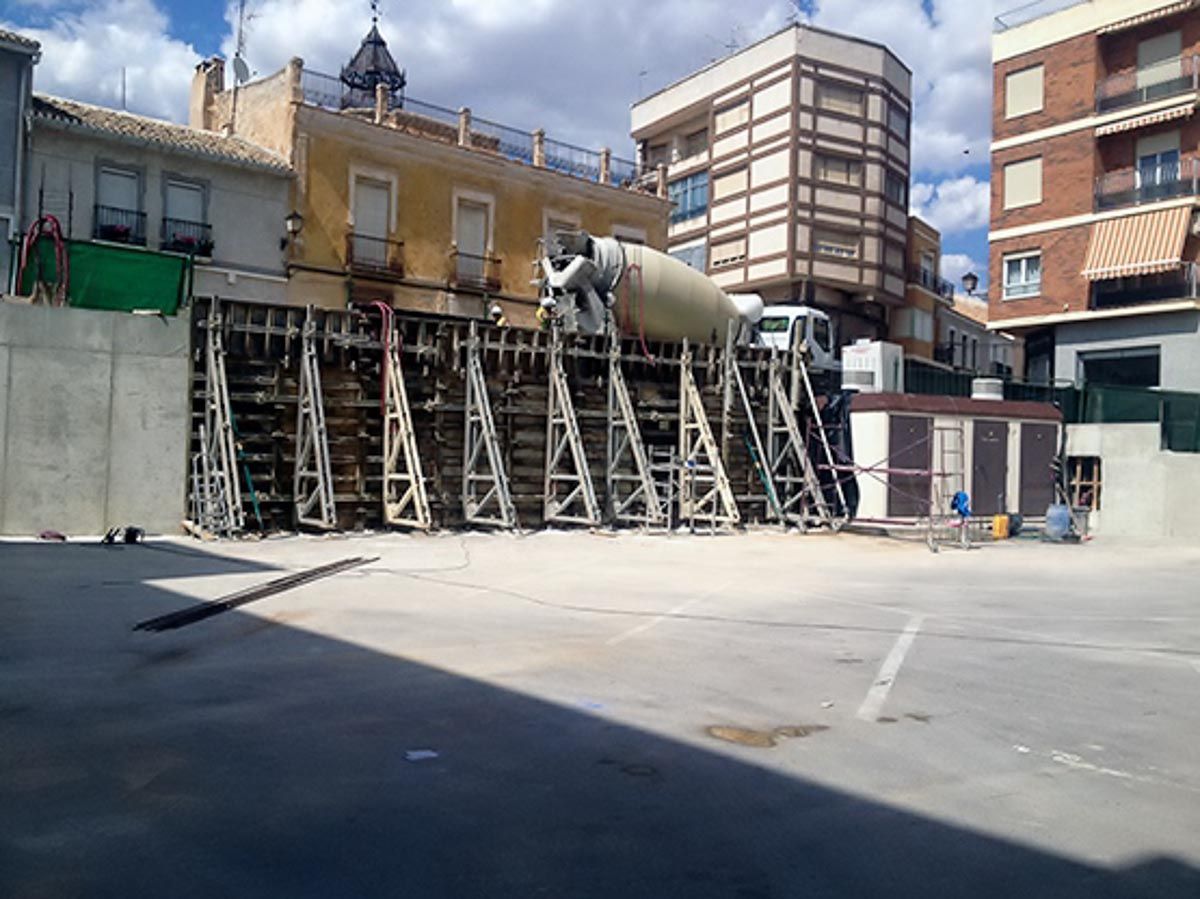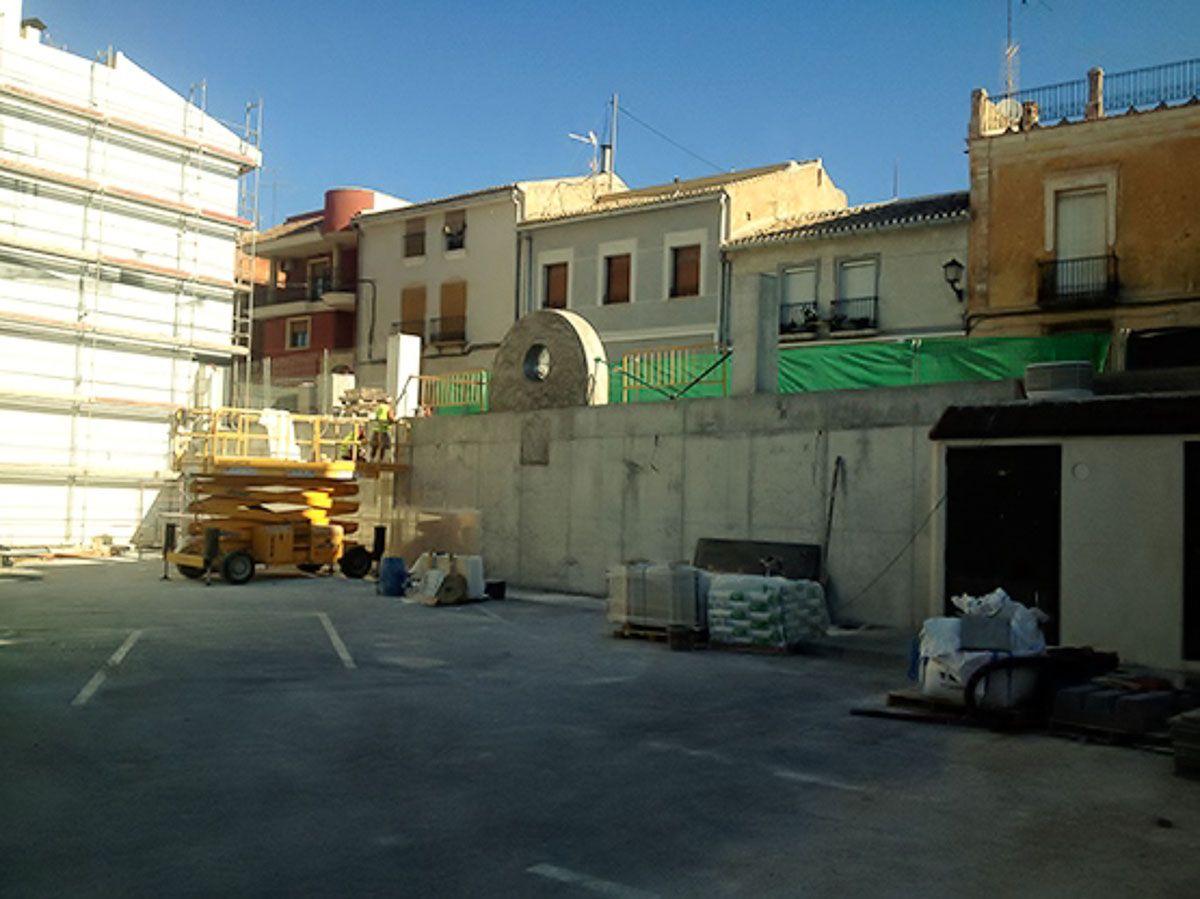 Construction
 of a 
municipal
parking
in
Pinoso
(Alicante):
 we 
work
for
the
people
.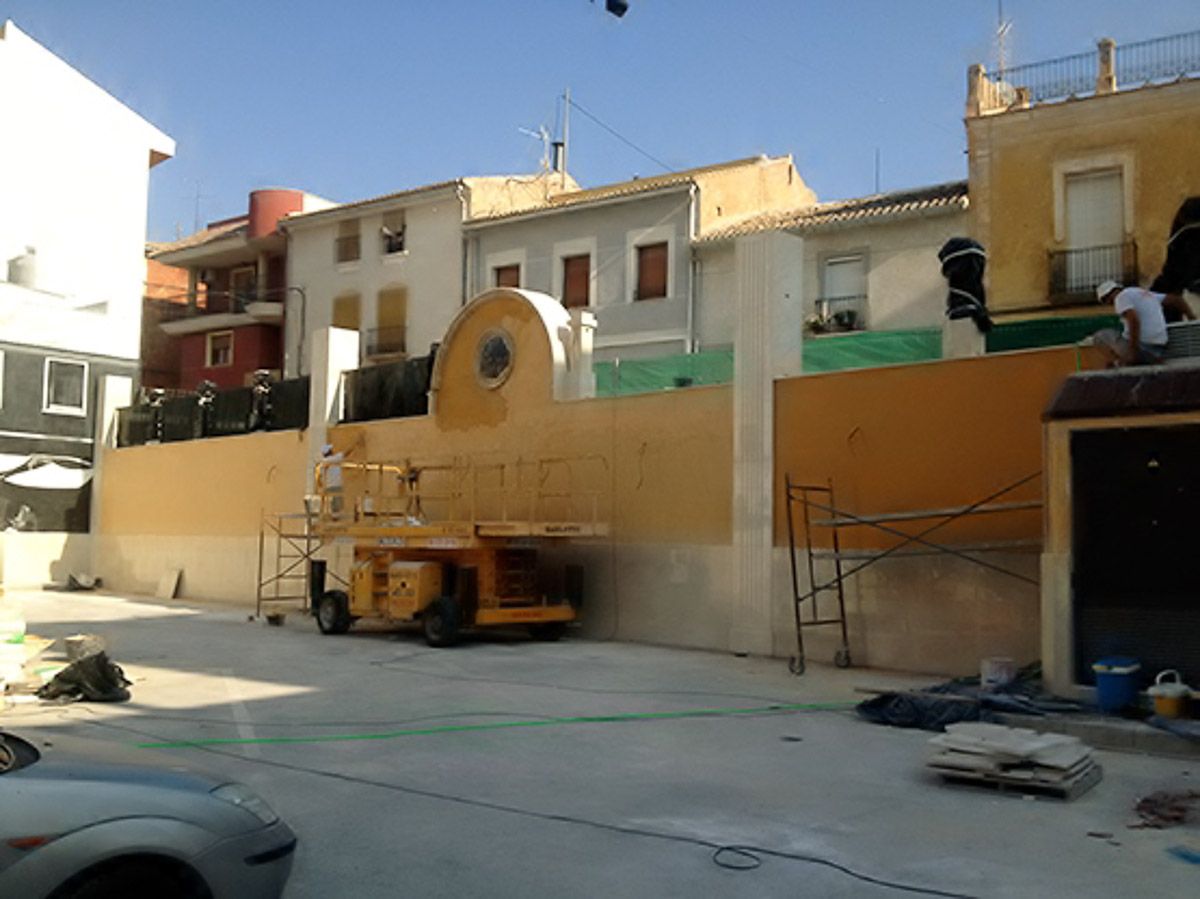 Once the retaining wall was reinforced, the sidewalks were prepared and the asphalt was poured over the parking surface.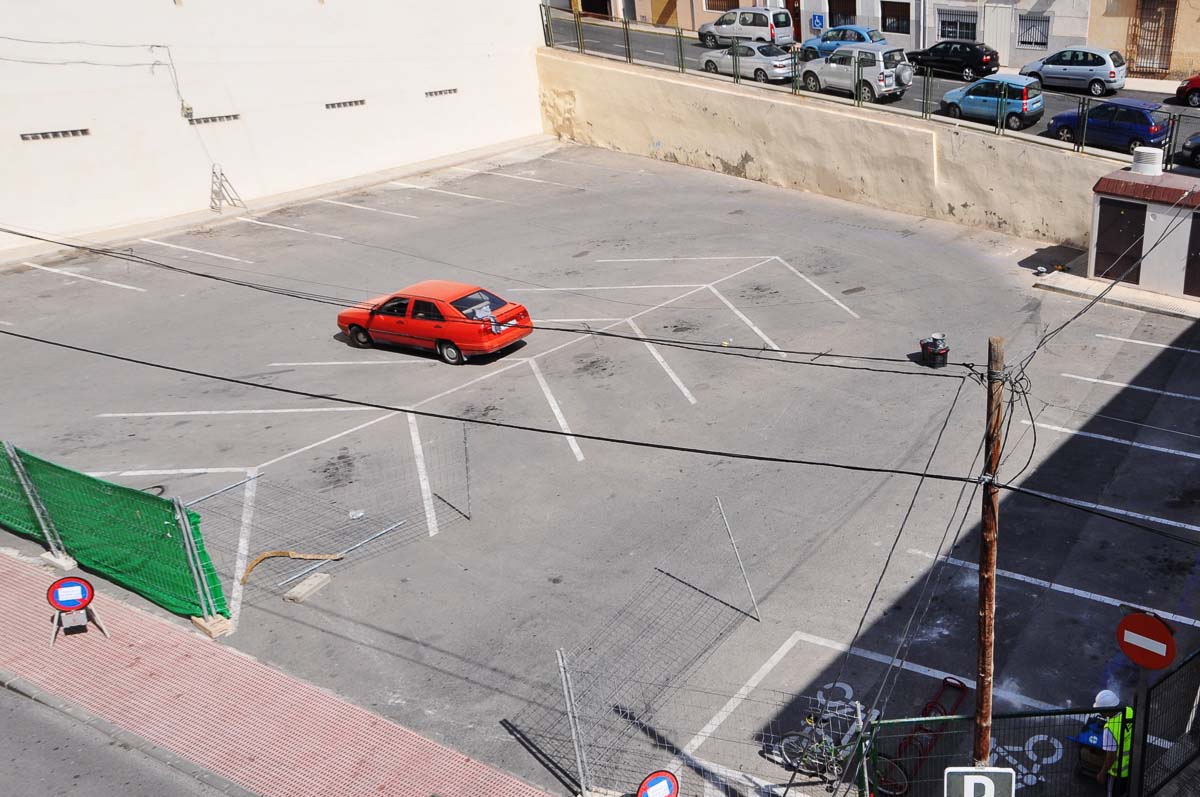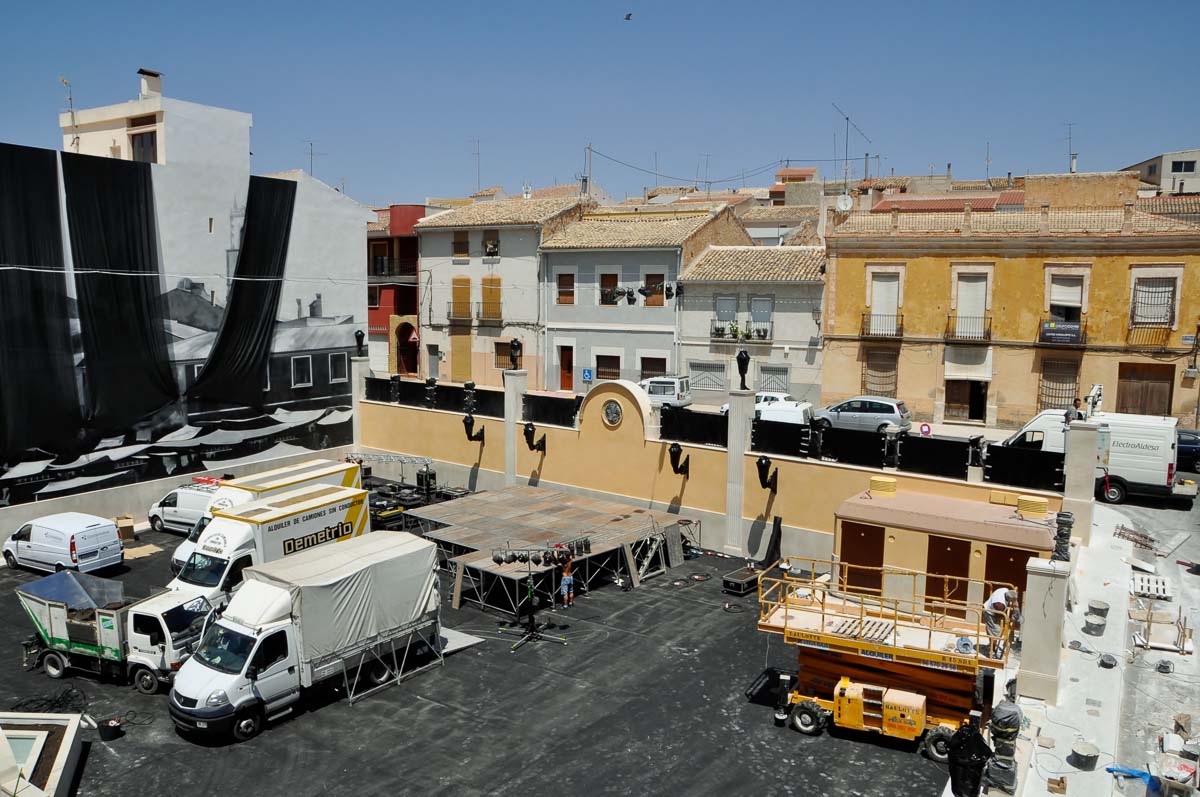 On the adjoining wall a historical mural was painted, the largest in the province of Alicante, with about 400 square meters. Made with spray in a monochromatic style, it represents the market that took place every sunday in the Colon square in the middle of the 20th century. You can get more information about this market by clicking here.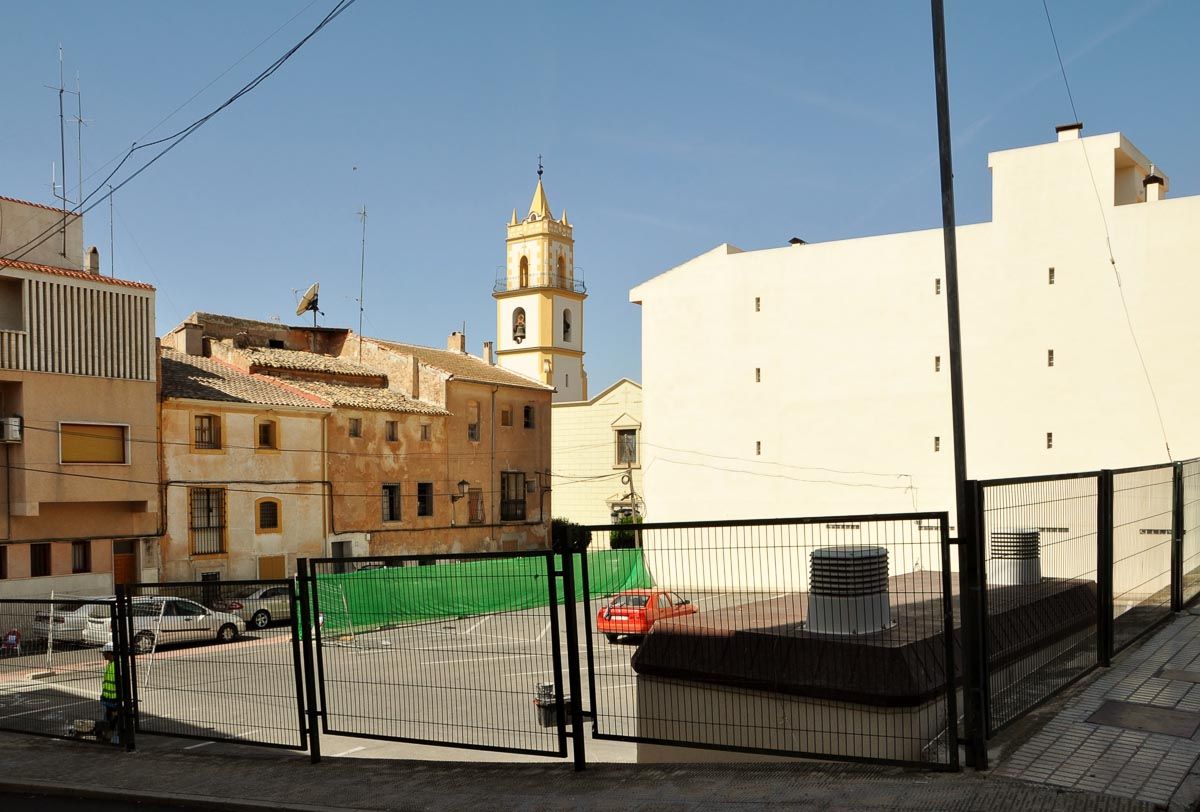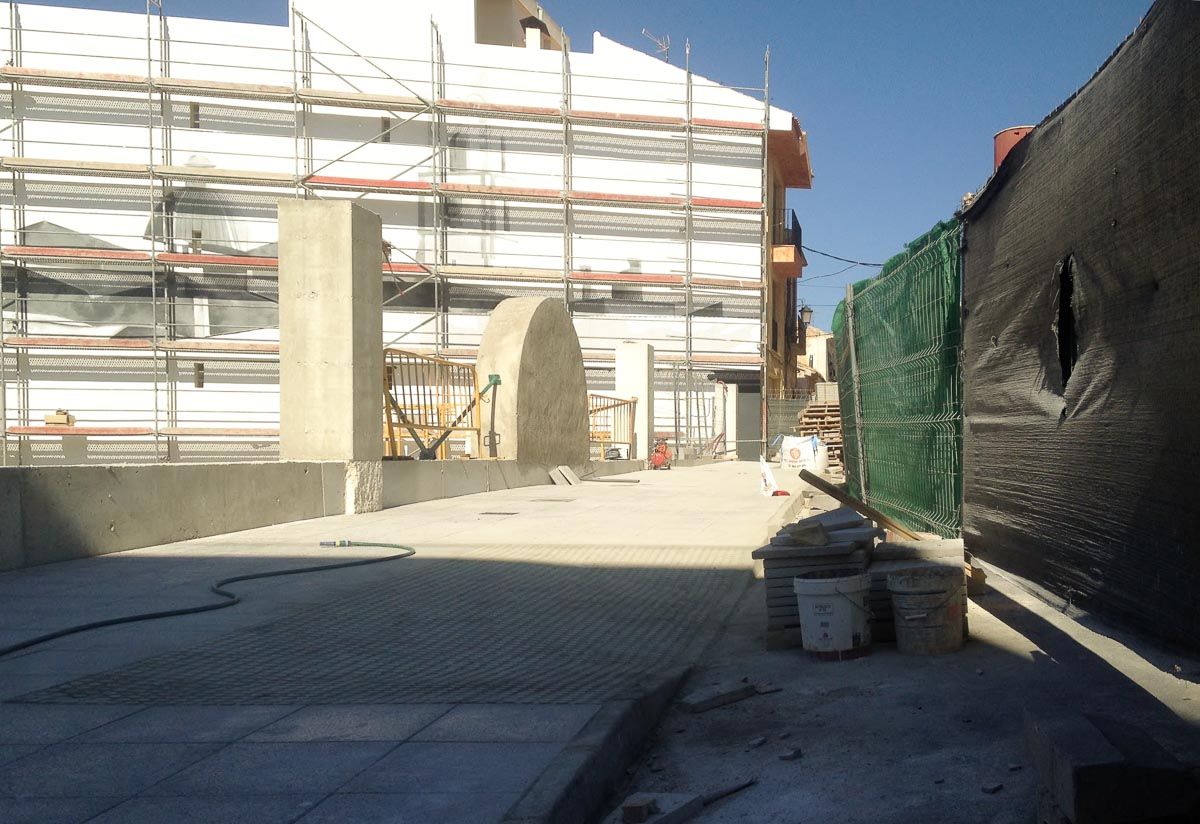 To finish the works, a semicircle made of bricks was placed in the middle of the front wall to host a clock with the coat of arms of Pinoso. The street lights were installed on the pillars of classical style.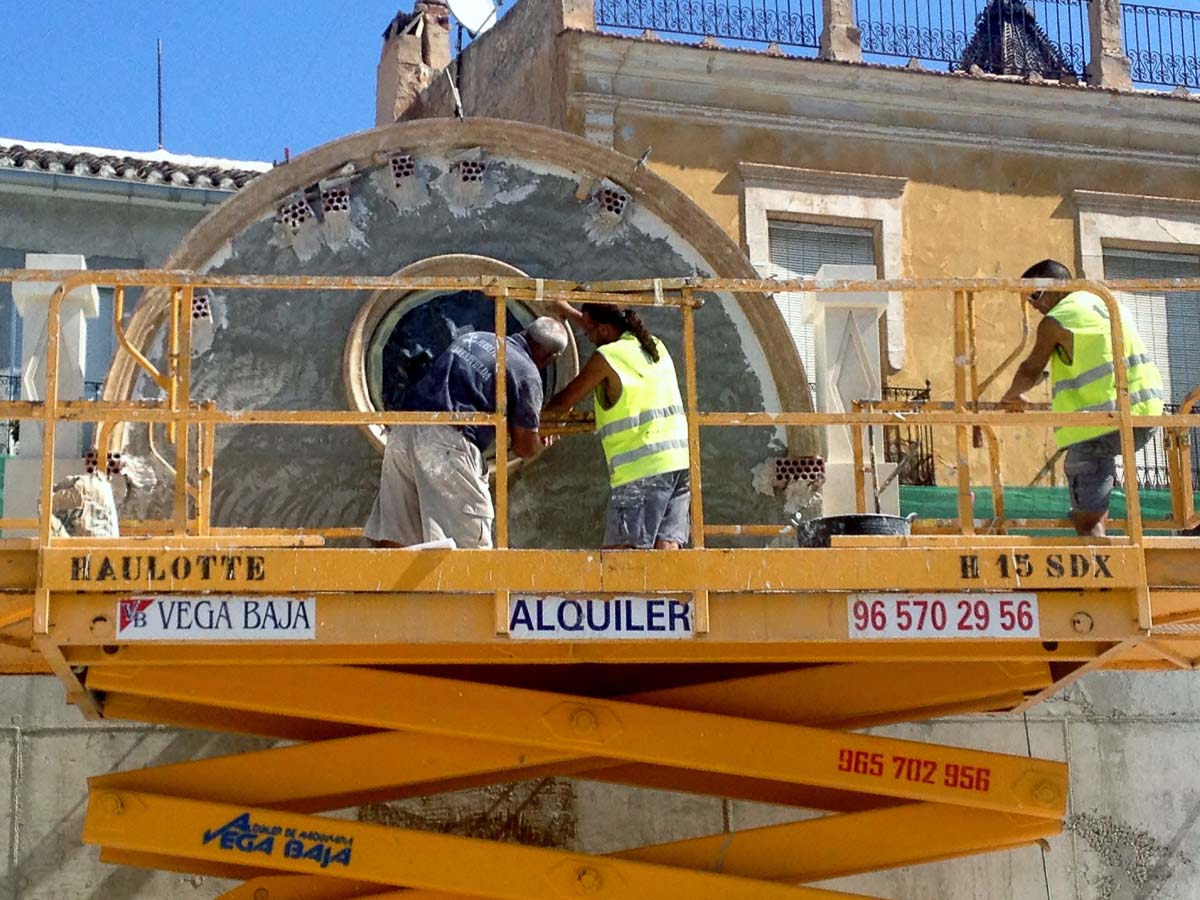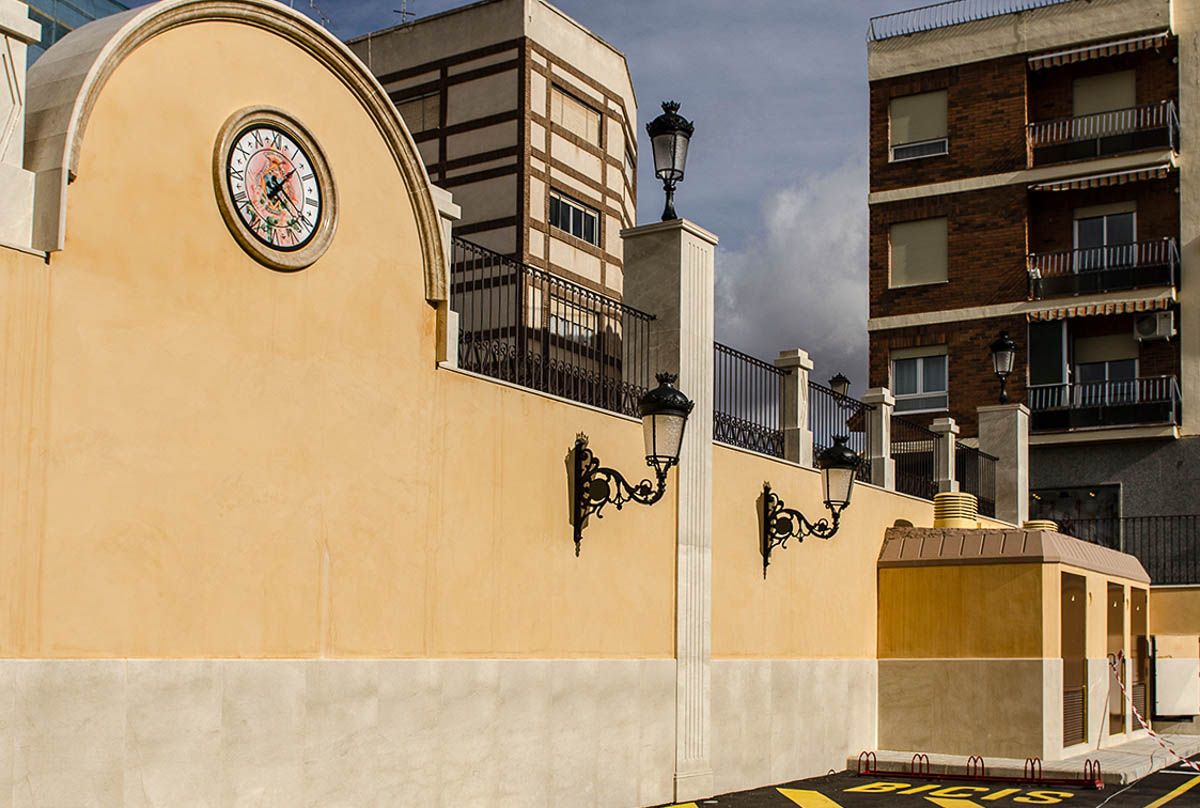 The walls were partially tiled with marble extracted from the nearby quarry at Monte Coto.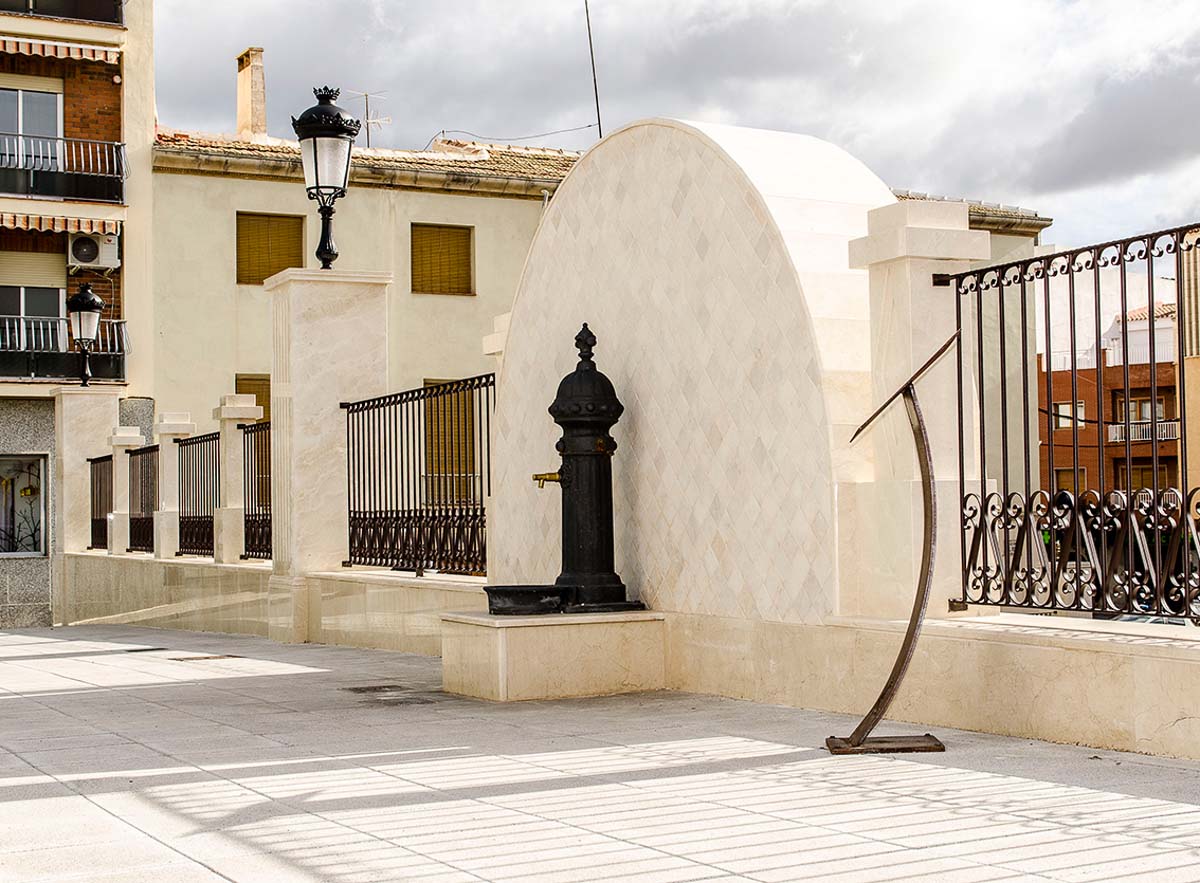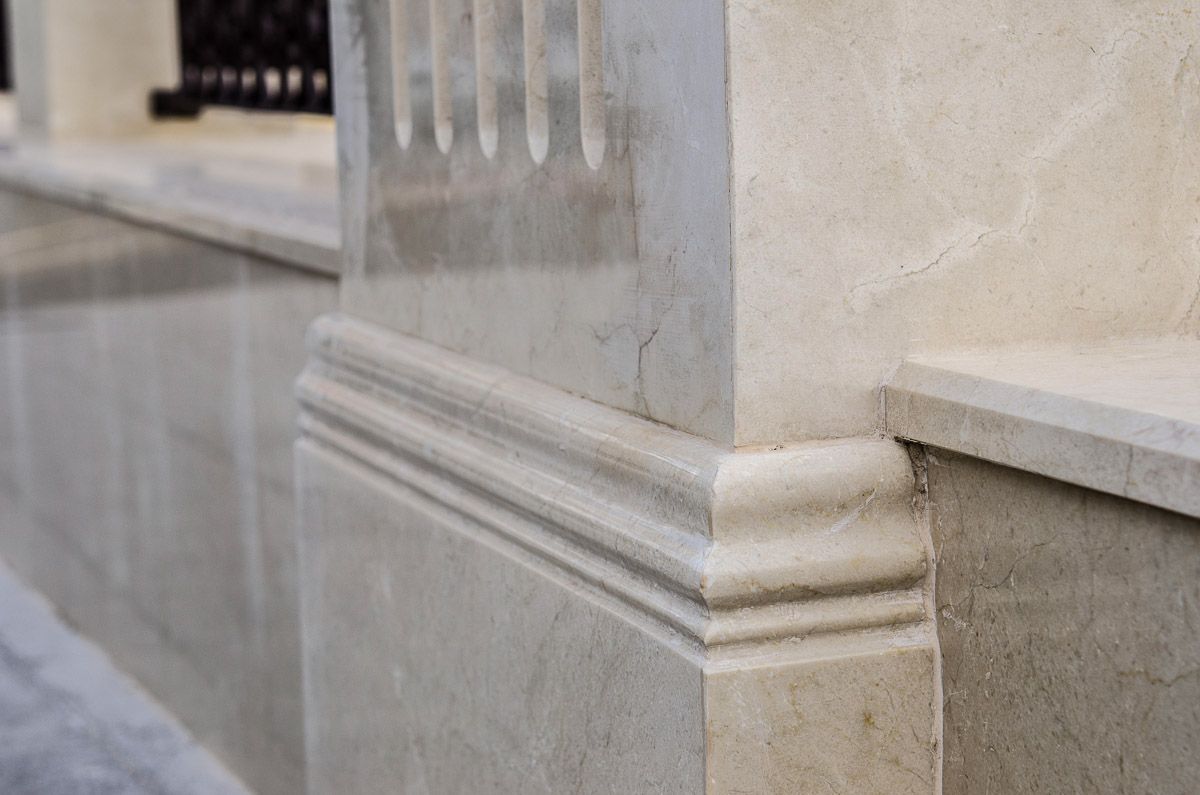 On the perimeter of the parking lot were built an ornamental fountain and a small garden area.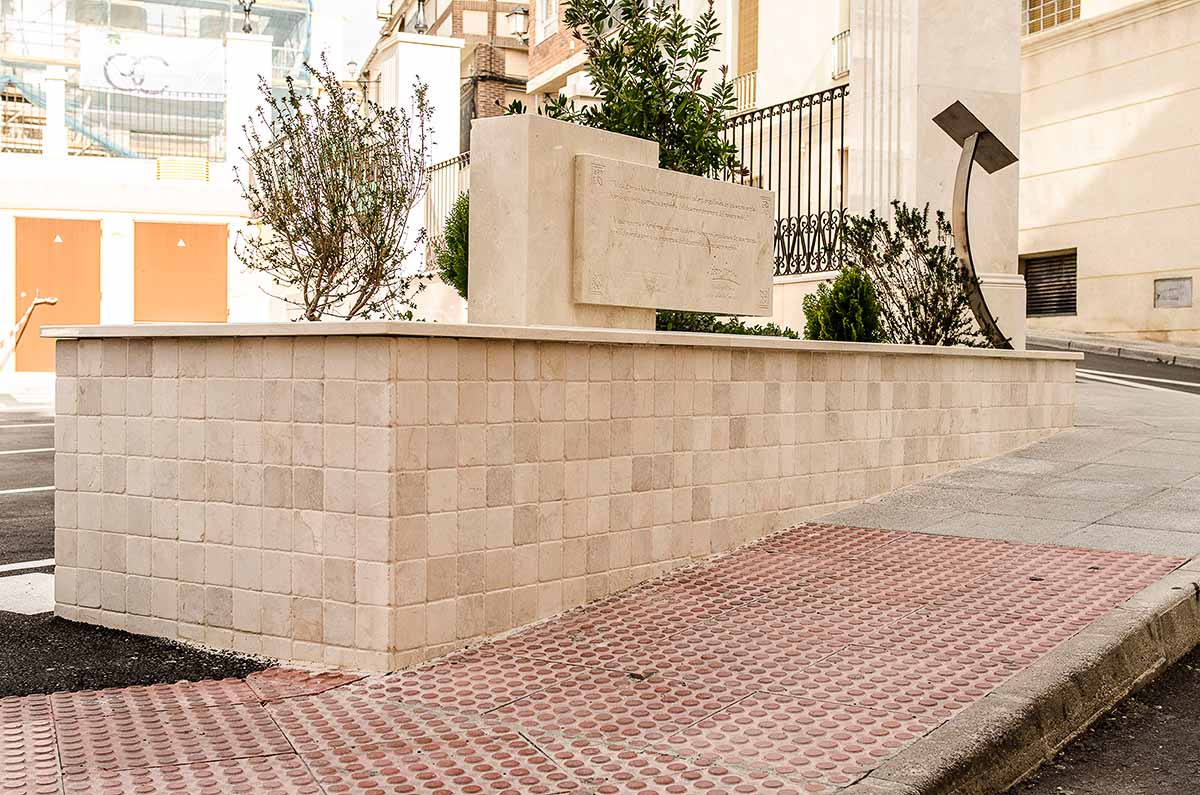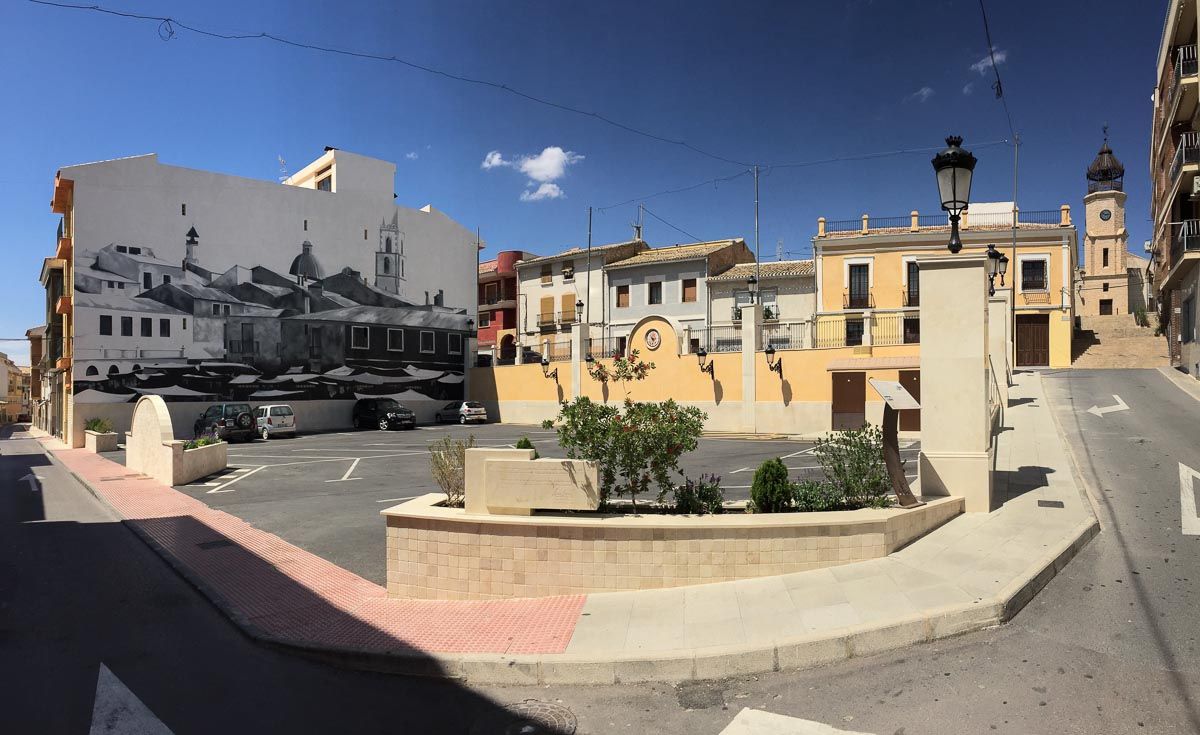 It is important to highlight the speed of the works execution, the deadlines, and the final quality of the finishes in this work.