Construction GYM in Guardamar
The construction of a gym requires a specific program and a series of conditions. In this construction, it is intended to unite two principles, such as physical activity and color in architecture.
Sport and physical activity are factors that positively influence physical and mental health. On the other hand, the role of color in architecture is decisive and innovative, beyond the aesthetic result.
How can architecture combine these two principles in the same space? let's see it
Project details
Client: Private
Location: Orihuela, Alicante
Program: Gym
Intervention area: 420  m²
Status: Finished
Arquitects: Naya Arquitectura

The spatial structure of the place allows to eliminate the conceptual barrier of interior-exterior. Resulting in a visual connection with your closest environment at all times, eliminating visual barriers. It is achieved through large openings in the facade of the gym.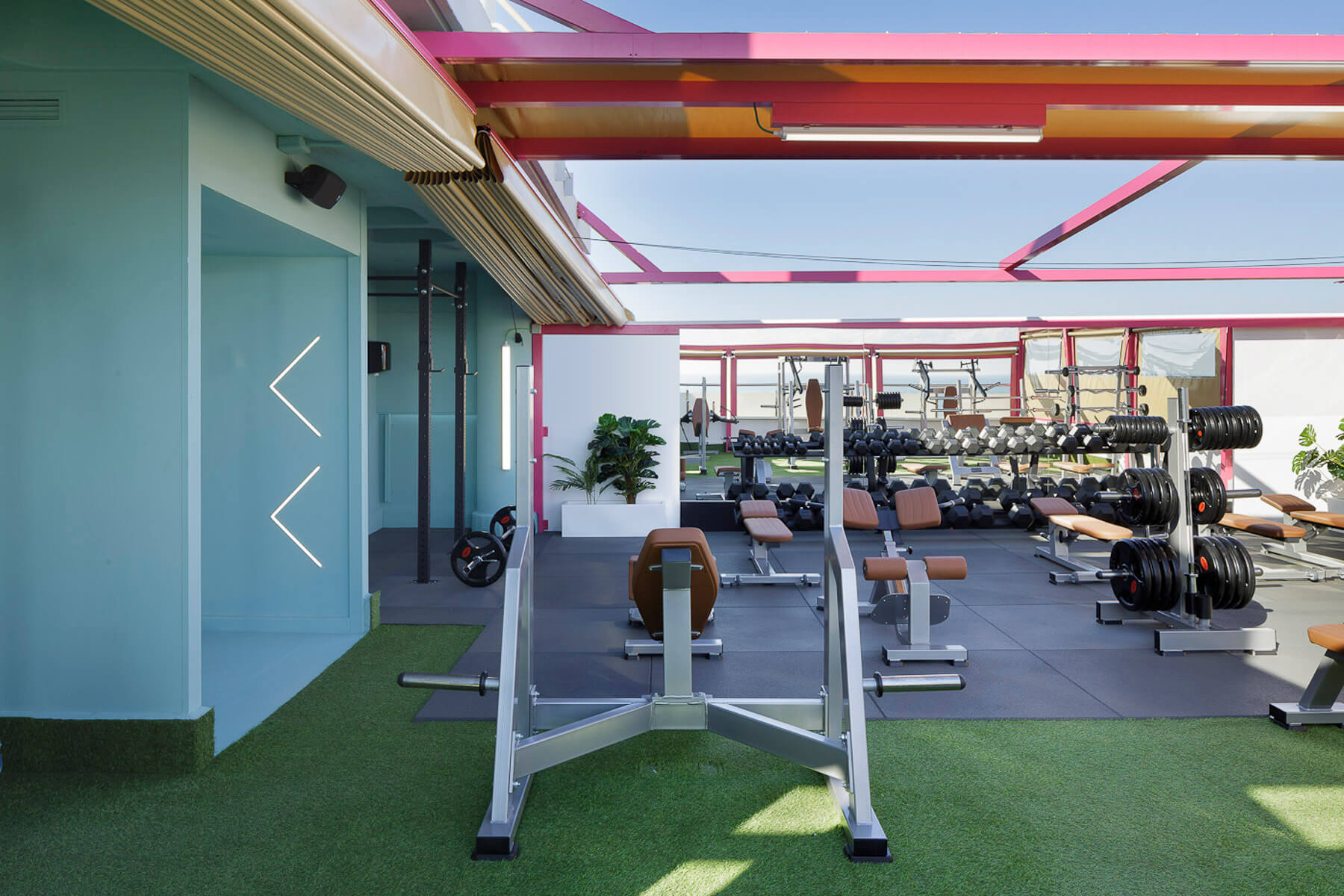 The idea of amplitude and open space together with physical activities allows to restructure the standardized definition of gym and its old program of closed spaces and without connection with the outside. In the image you can see how any type of exercise can be done outdoors. That flexibility is provided by the pergola element.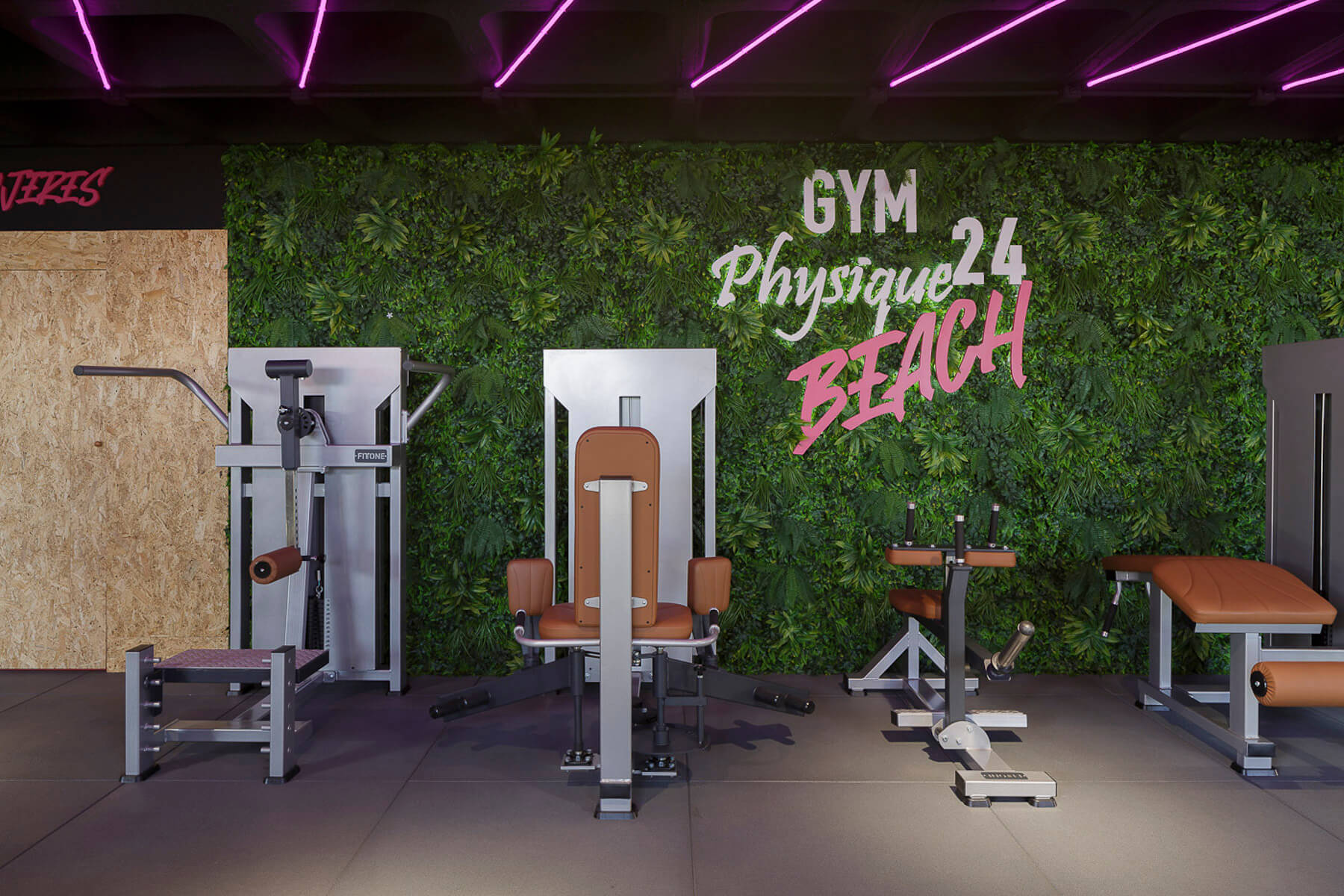 The materials are selected to generate a youthful, dynamic gym with a summer character. Combination of colors intermingled with each other to project a new and visually attractive atmosphere.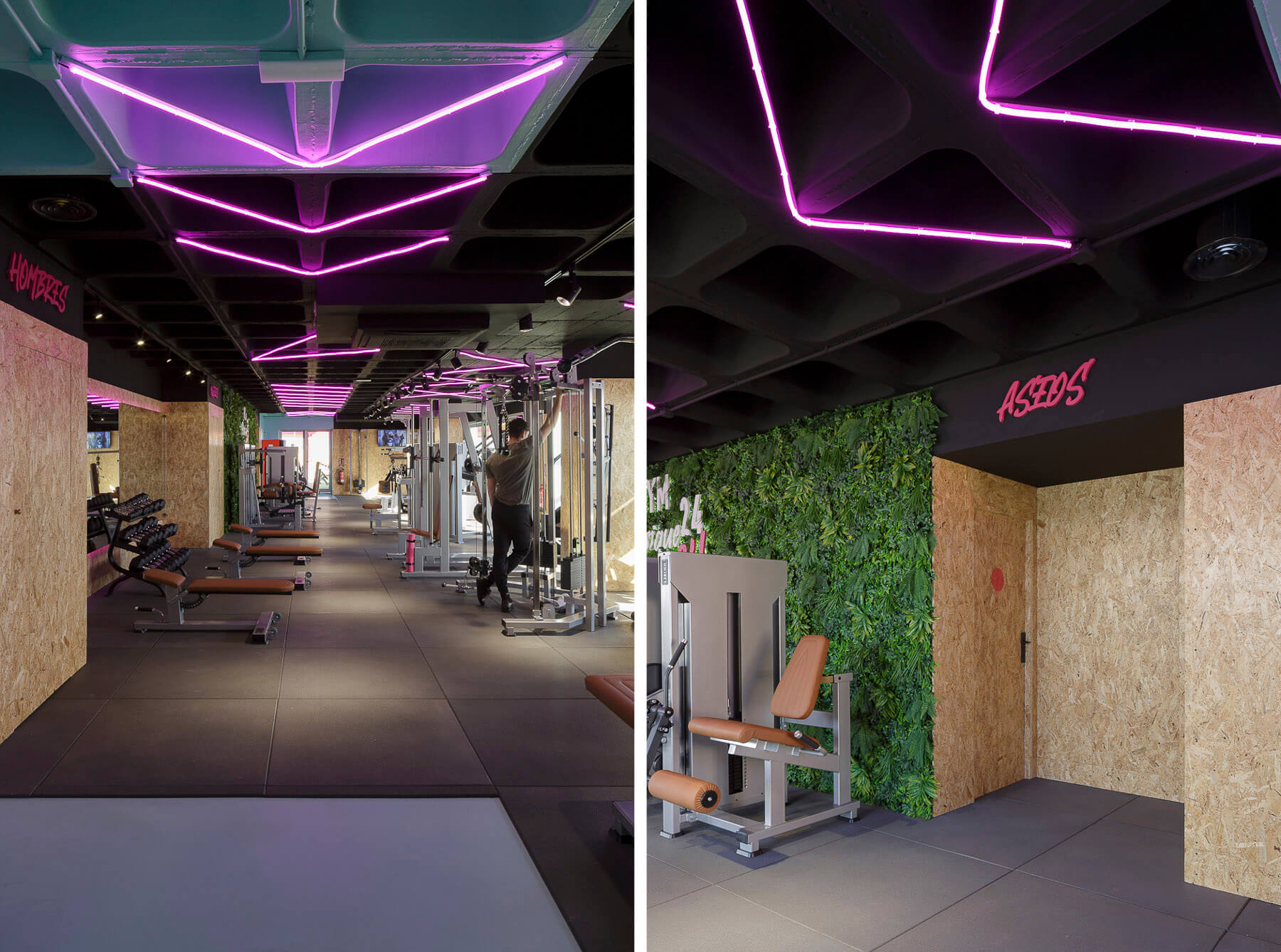 The black painted ceilings have the function of generating the sensation of higher spaces. Meanwhile, the led lighting guides us through the gym.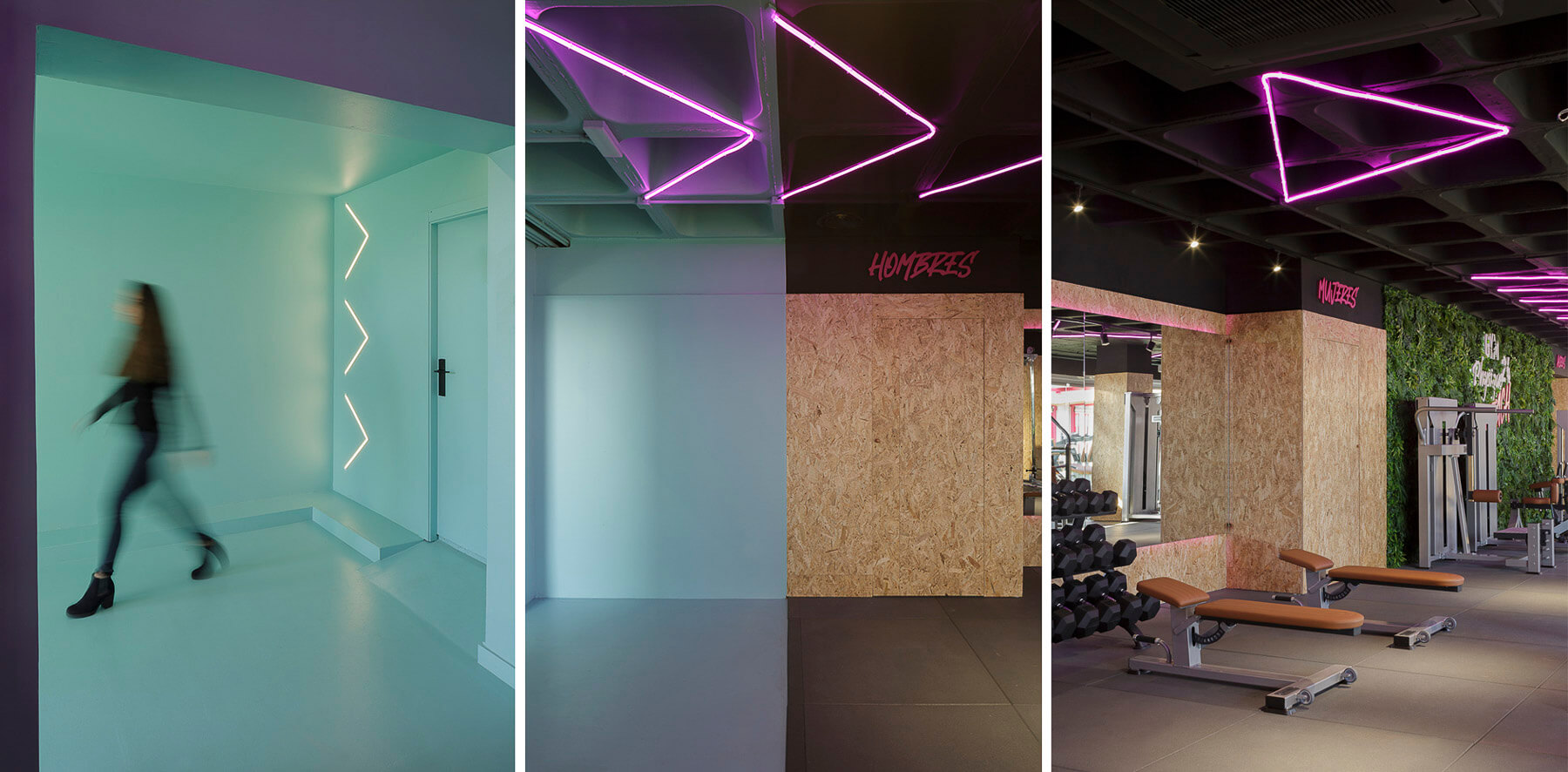 The transition between materiality allows developing a concept of spatial integration in a more organic way, generating encounters between materials with great tact and sensitivity.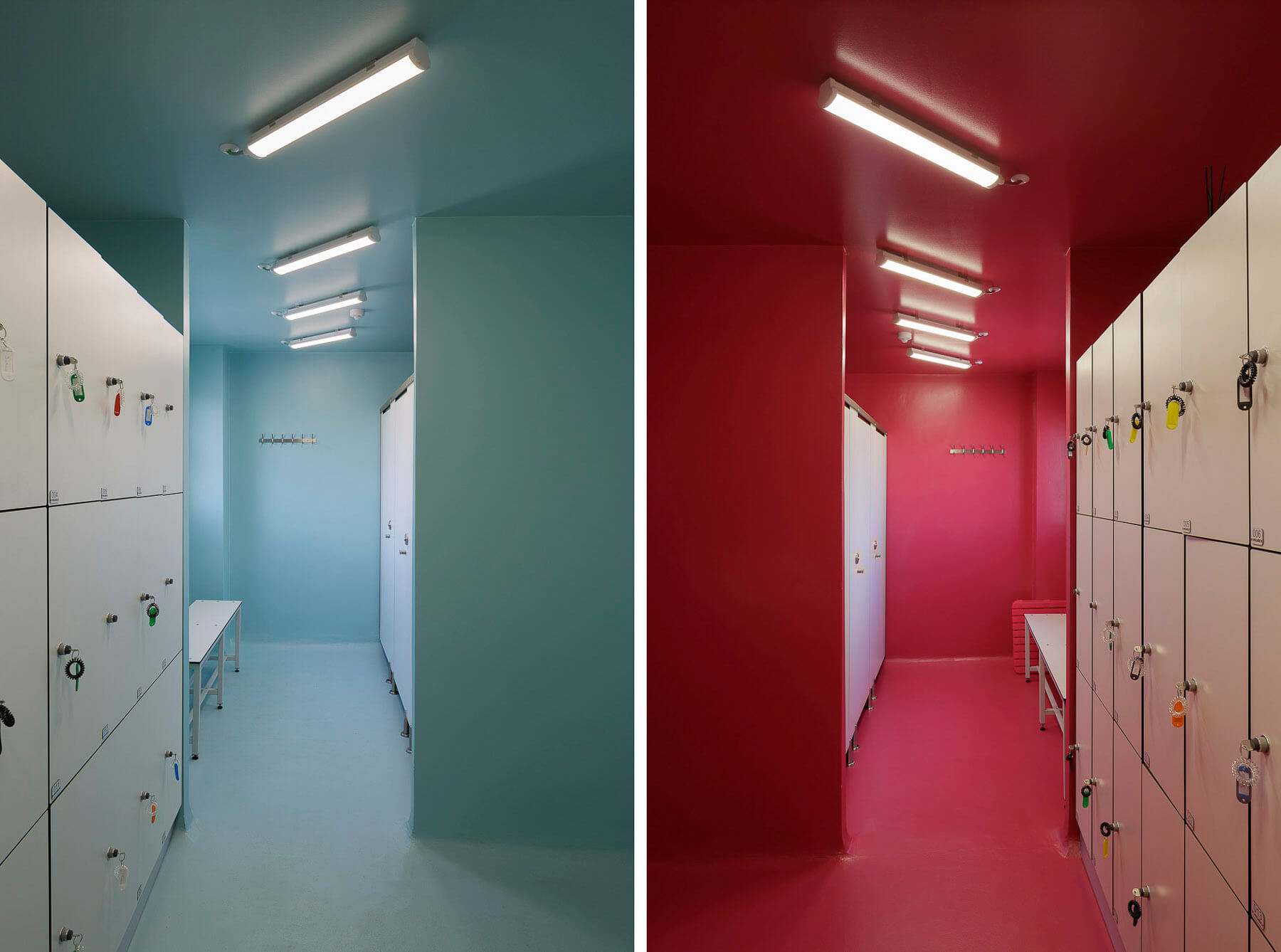 Changing rooms (M/M) follow the design idea to associate patterns and architectural influences. The red texture generates energy, impulse, activity, while the Tiffany blue color generates sensations of a place full of positivity, trust and security. Indirectly colors act on your mental health giving rise to good thoughts and positive synergies.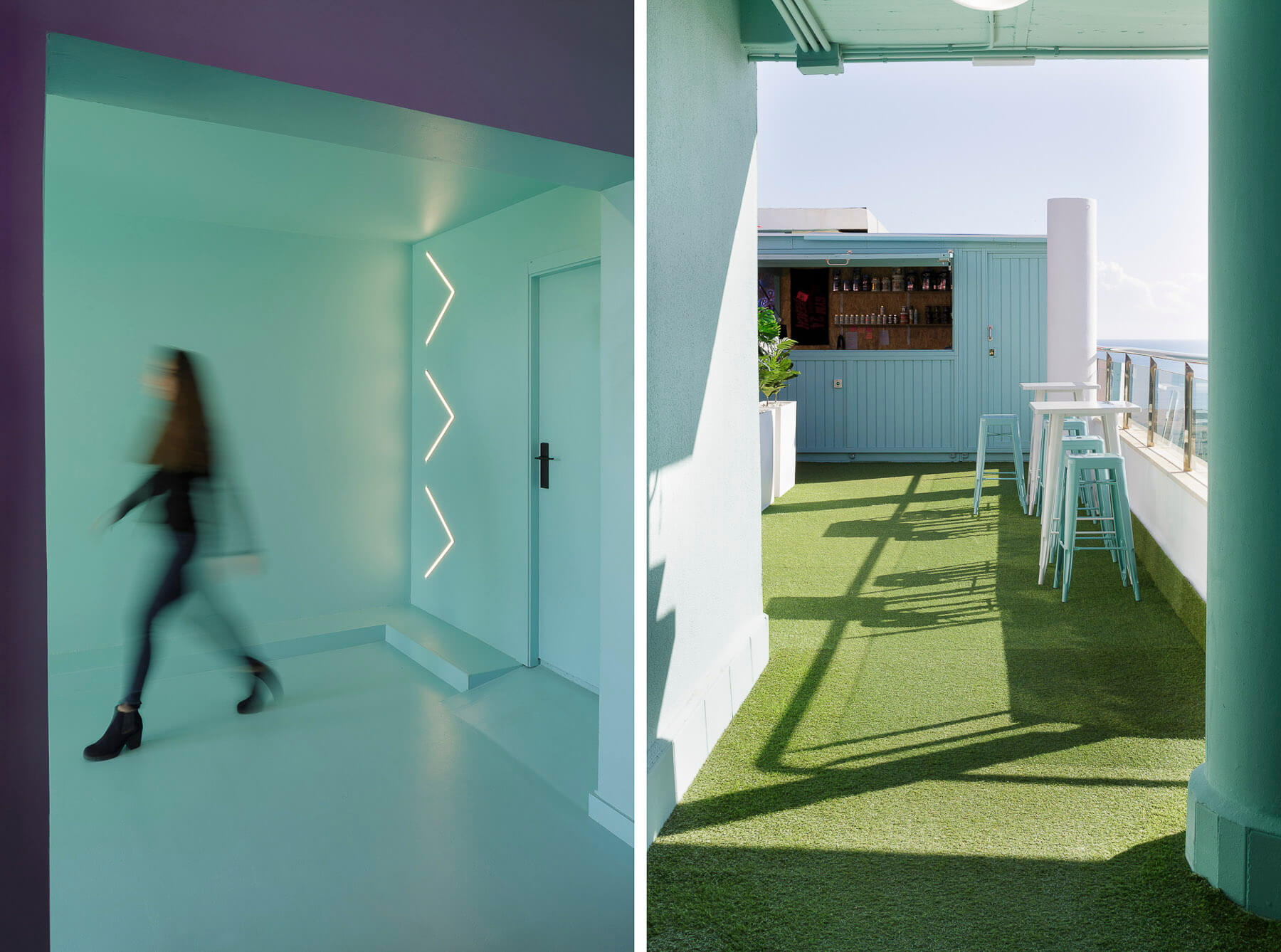 The chromatic continuity in all its spaces eliminates the visual barrier between interior and exterior. Allowing a pleasant tour of its spaces.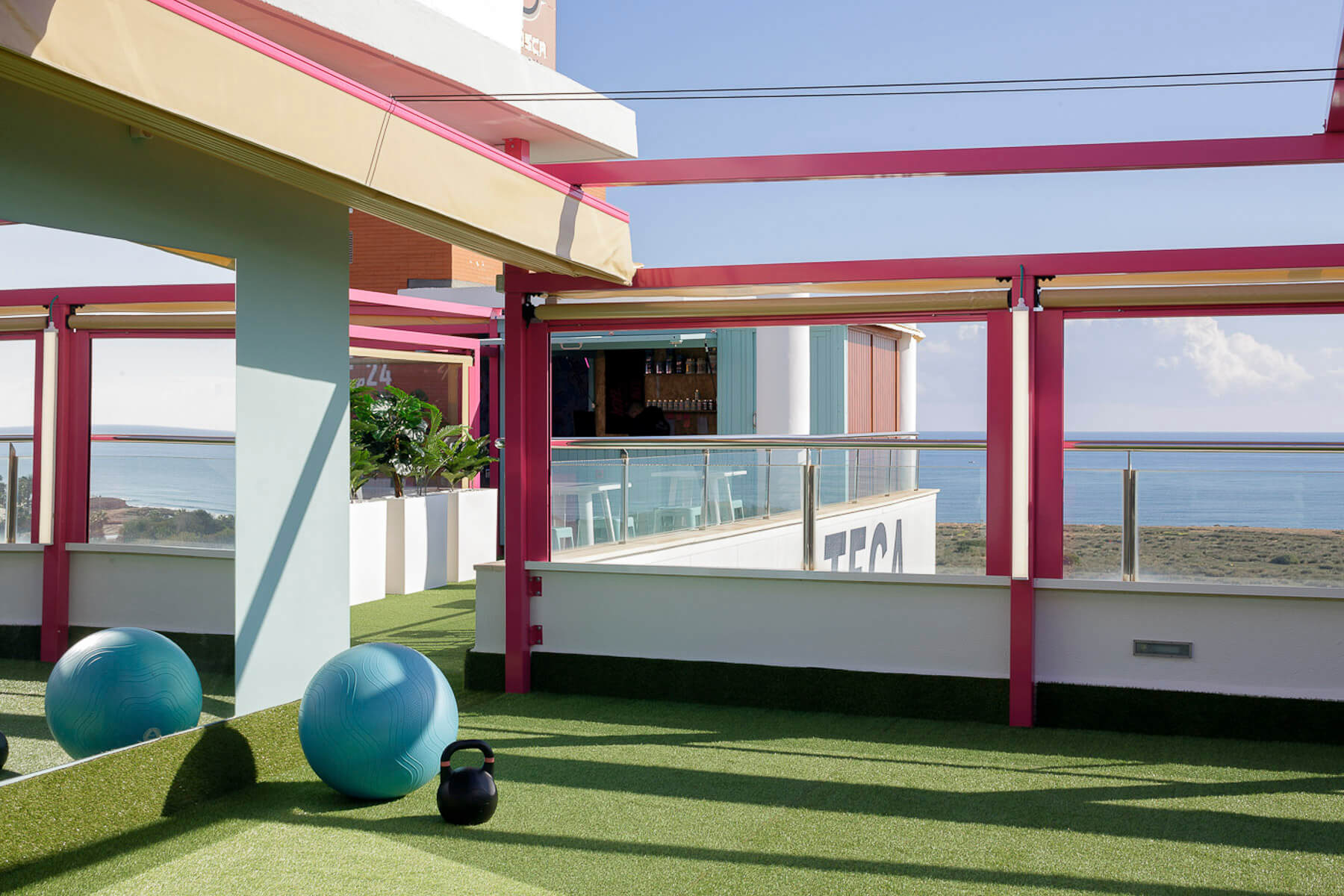 And is it more? Who would not like to play sports with a view of the sea? Spatial flexibility has been a main objective in the development of the project.
The spaces favor the activity for which they were designed, giving it an extra attraction when doing sports.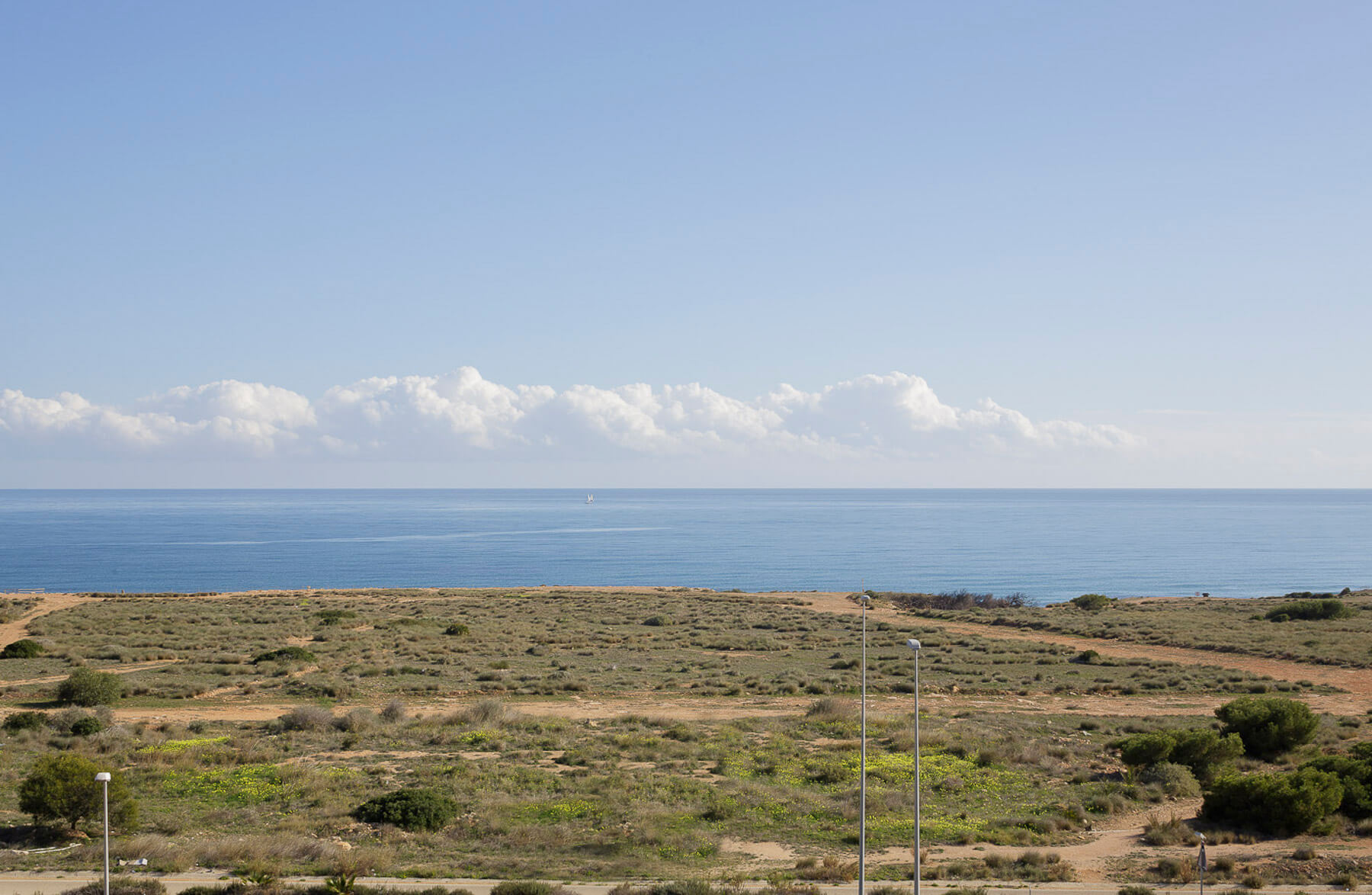 Would you like us to build your business?