Chicken rotisserie with interior design in Alicante
When refurbishing a commercial area with such specialized use, as a chicken rotisserie is, it becomes fundamental to convey the essence of the business from the first glance.
This small place located in the Cabo de las Huertas in Alicante condense the entire design in just 50 m².
Project details
Client: Chikencito
Location: Alicante, Spain
Project type: Rotisserie with interior design
Intervention area: 55 m²
Phase: Finished
Entrance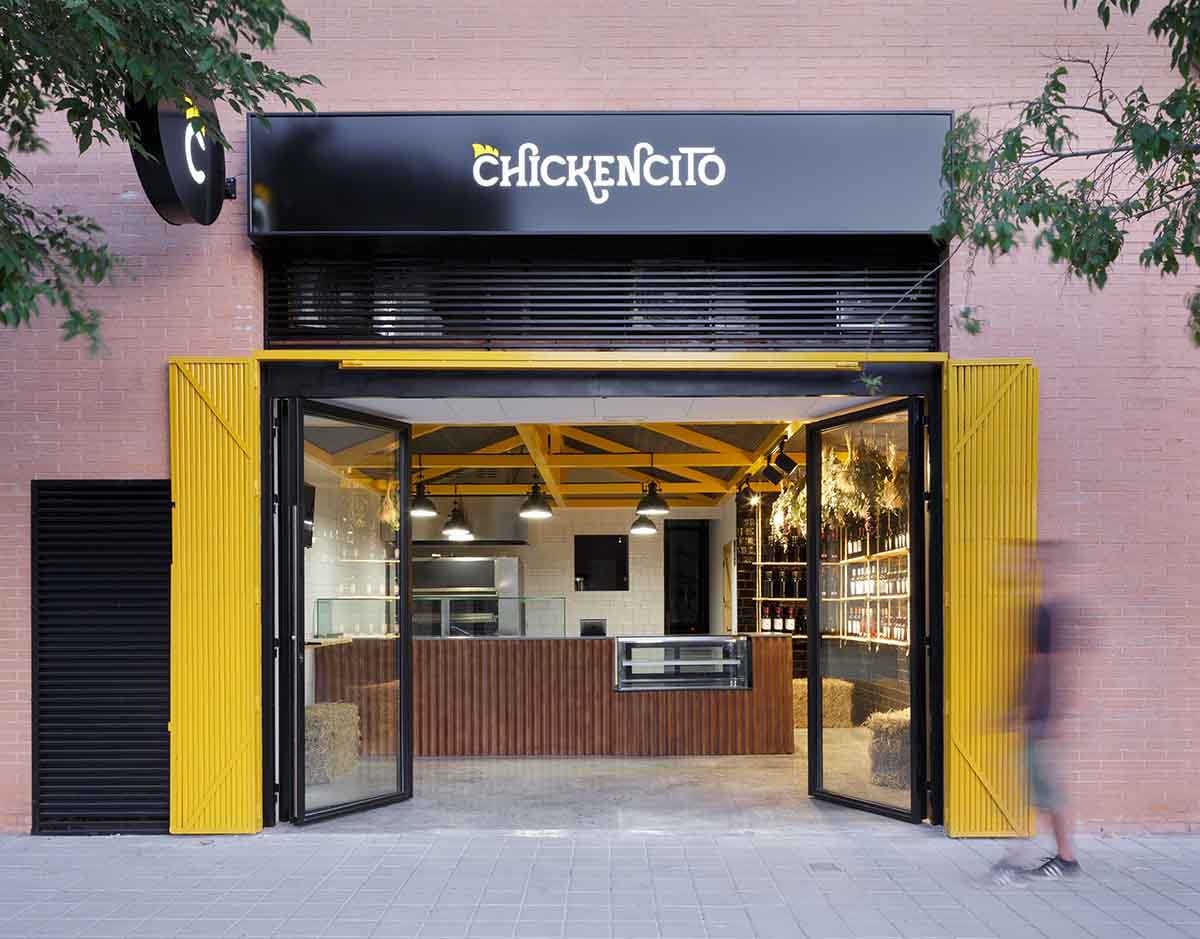 From the sidewalk you can see the rustic style that was sought for the design. At a first glance an interesting atmosphere can be appreciated, which tries to imitate the usual elements of a classic barn.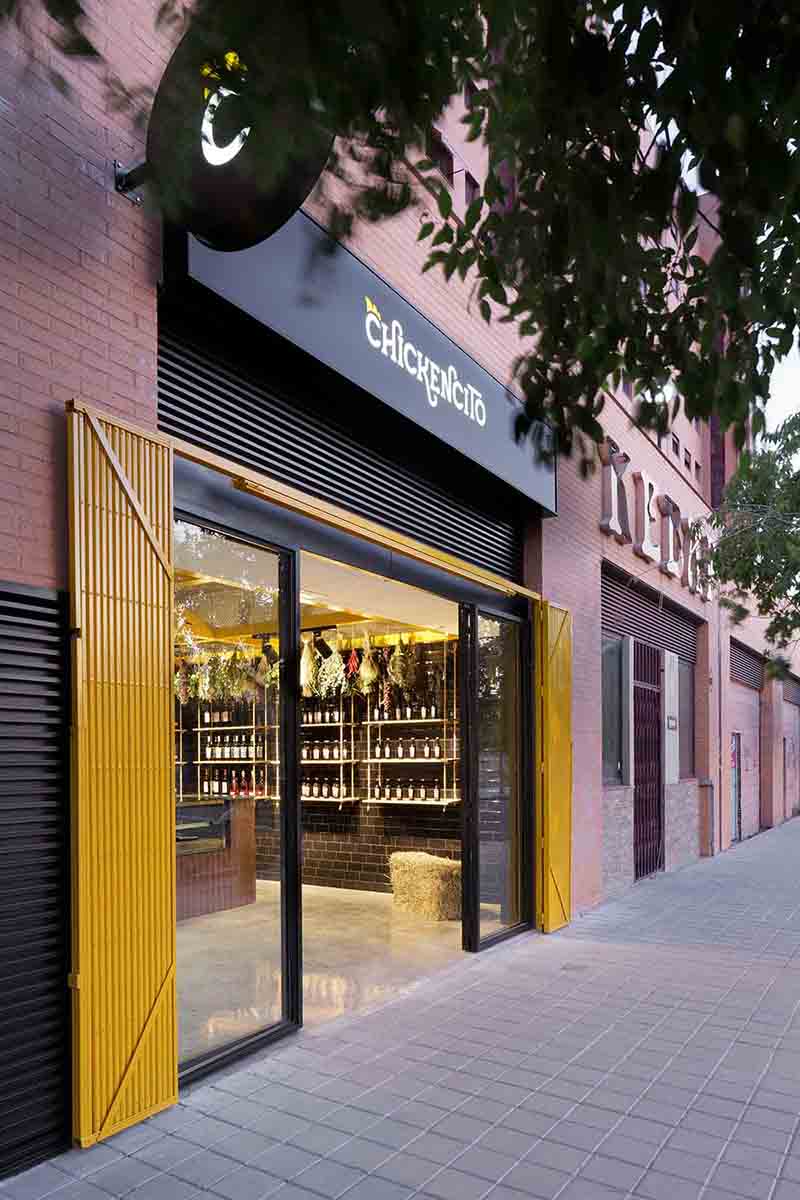 The lighting, which is also perceived from the outside, transmits a warm and welcoming atmosphere.
Interiors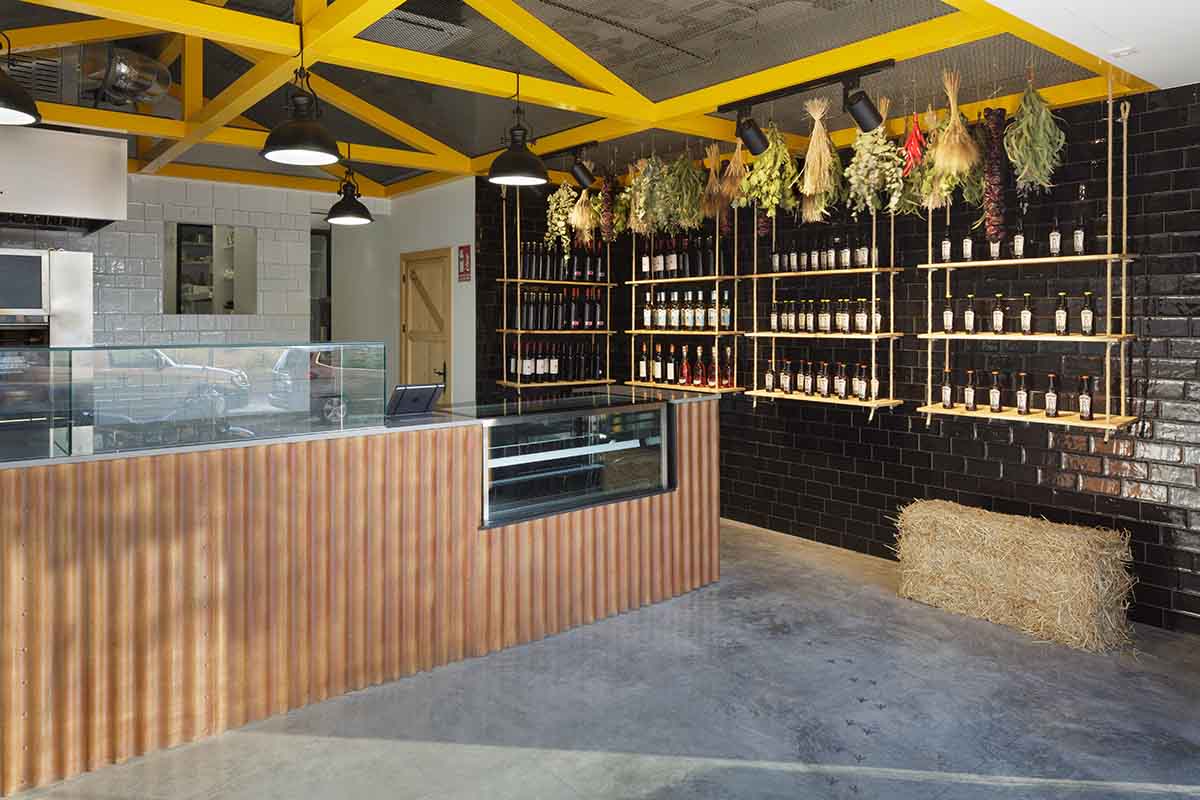 Once inside, you find all the decorative elements, such as textured tiles in different colors and sizes, raw construction materials, decorative truss at the top to create the barn atmosphere, even rustic doors and straw bales.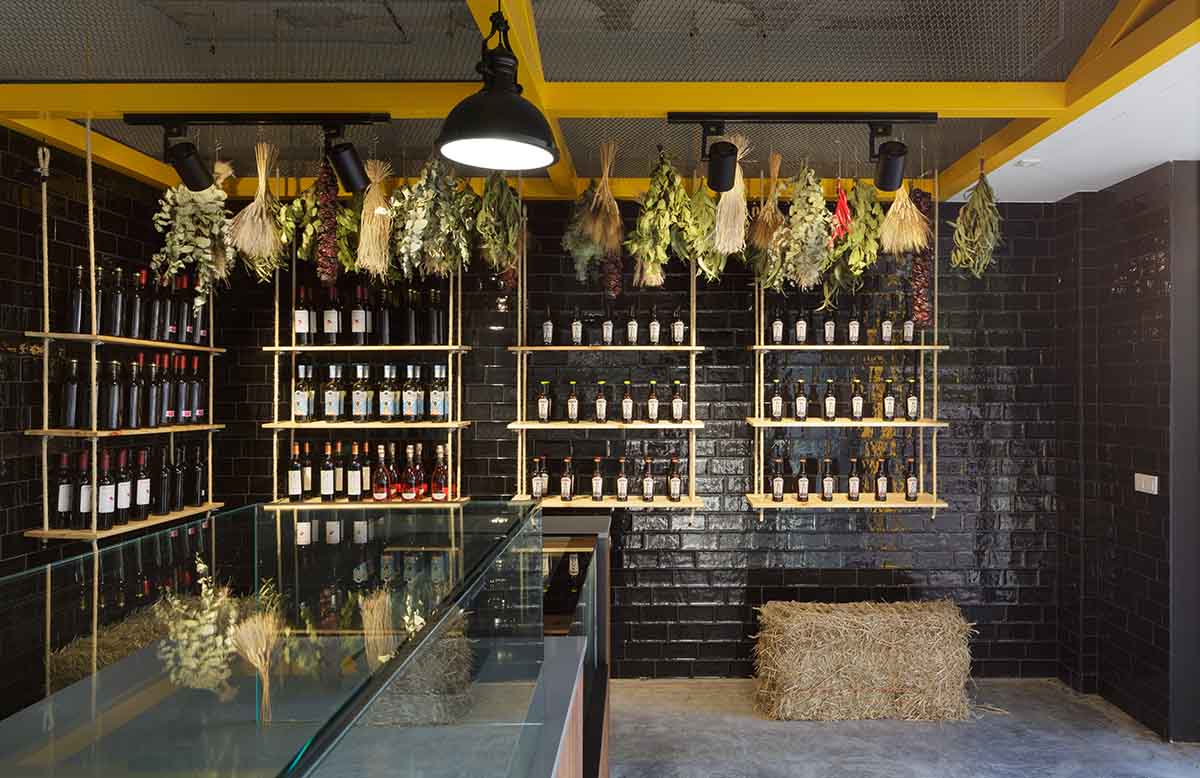 The custom-made top truss was lacquered in a specific RAL color. The spaces left between the iron profiles were covered with a steel mesh that simulates a chicken coop fence, thus creating a visual filter to hide the facilities located below the slab.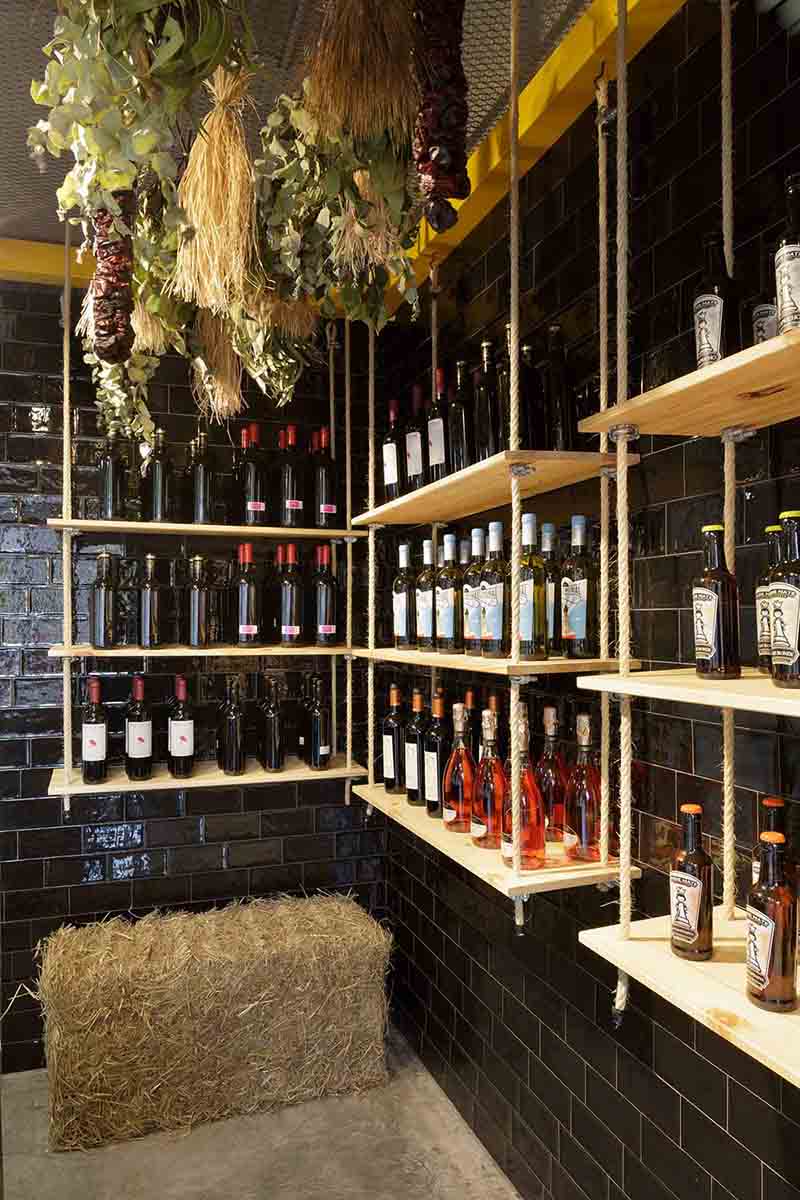 The shelves made of wood and rope were manually assembled and contribute to the rustic environment of the set.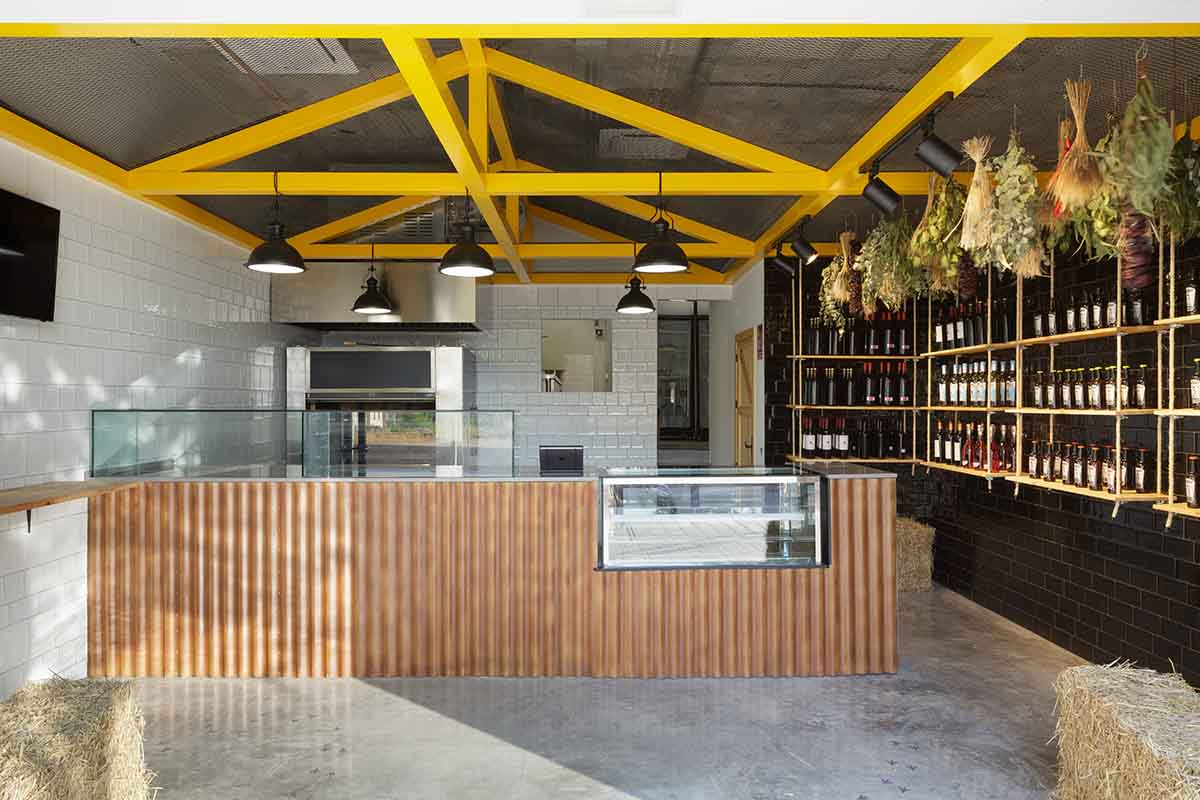 The flooring was made with a concrete slab with polished finish. As part of the design, chicken footprints were printed in vinyl to create a path, as if the chickens had been walking on the fresh concrete during the works.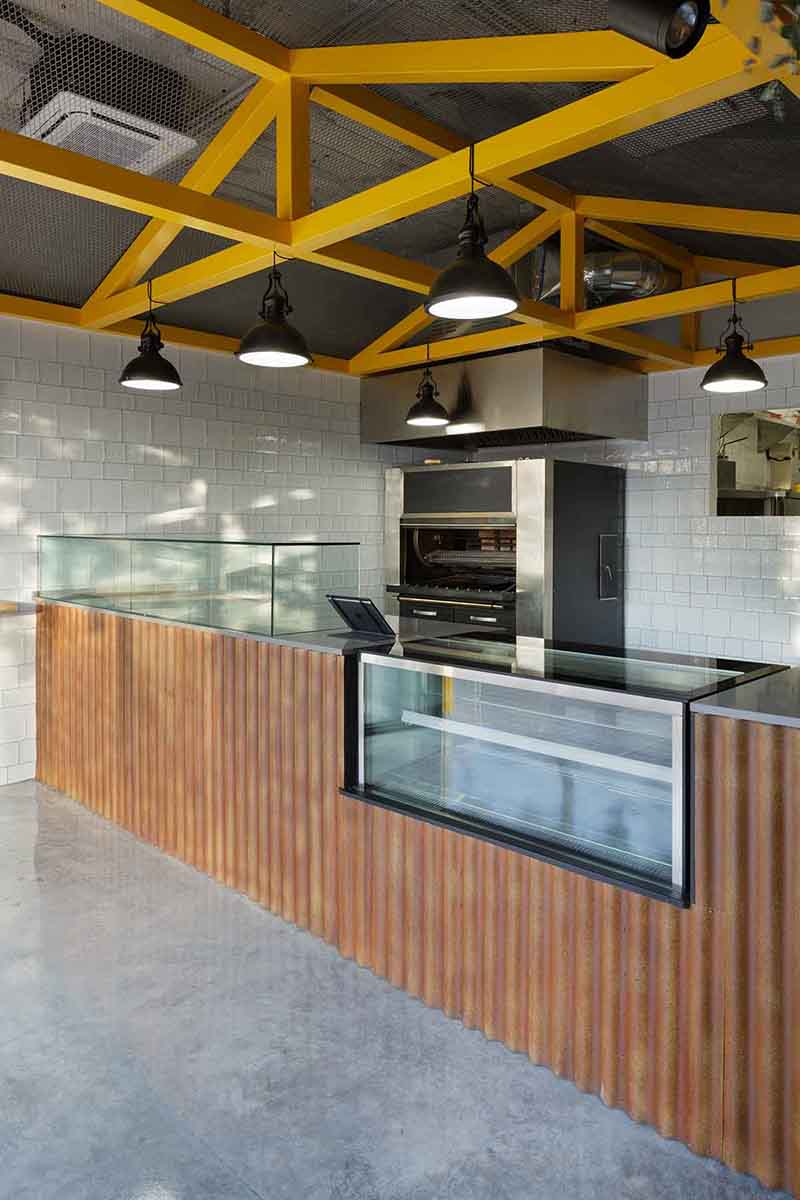 The front of the counter was covered with corrugated galvanised stell, which was coated with a special technique to simulate the presence of oxide.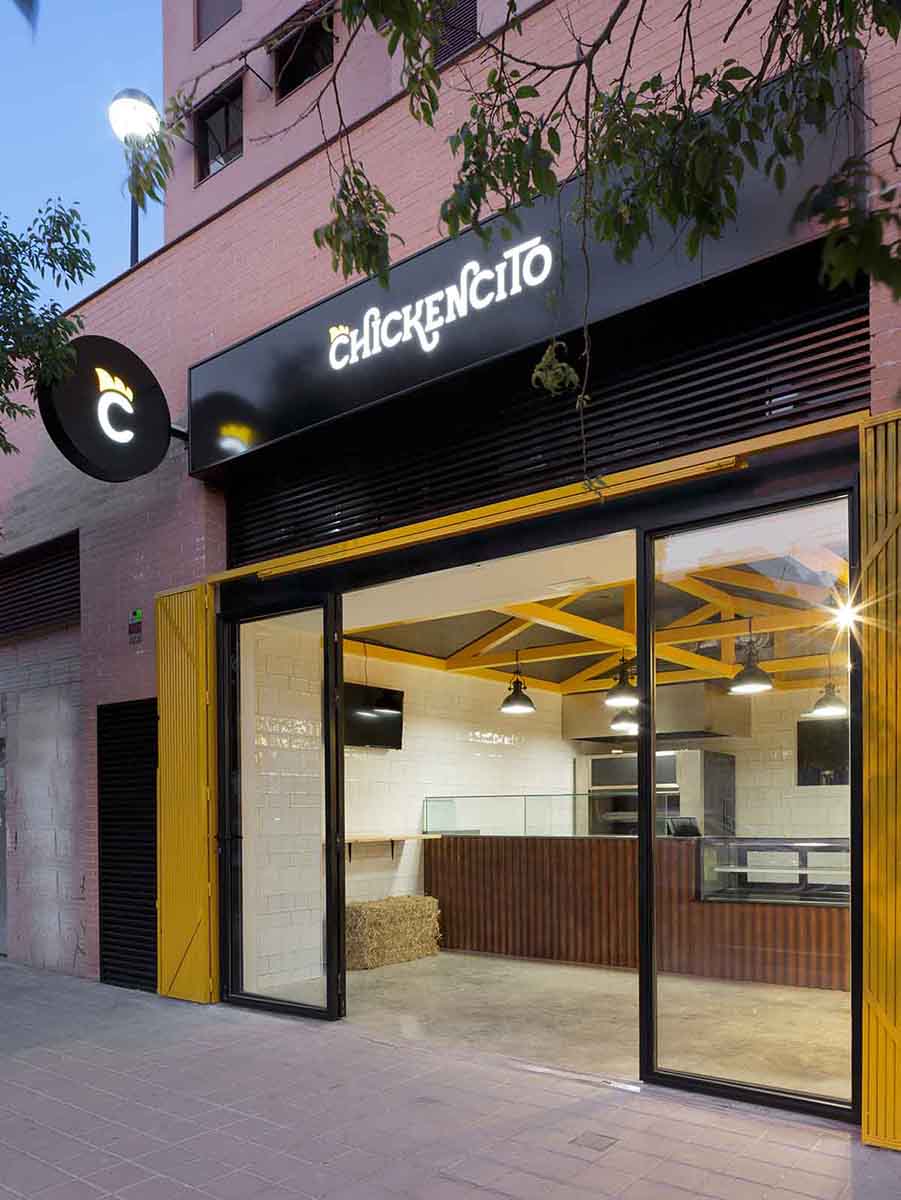 The place is totally transparent, every detail is noticeable from the street, such as the charcoal oven located at the back of the place, the distribution of the industrial pendant lamps and the very original decoration to draw all kinds of clients.
Want to refurbish your commercial area?