A single-family house project with infinity pool located in Cabo de las Huertas
Araque Maqueda Construcciones has begun the construction works of a single-family home in Cabo de las Huertas, Alicante.
Casa Oceano was projected with strong starting conditions typical of the plot, the surroundings, the views, the topography, and of the architectural program itself.
Project details
Client: Particular
Location: Alicante, Spain
Project type: Single-family house with infinity pool
Intervention area: 589 m²
Phase: Under construction – Excavation phase.
Architects: Grupo Eneseis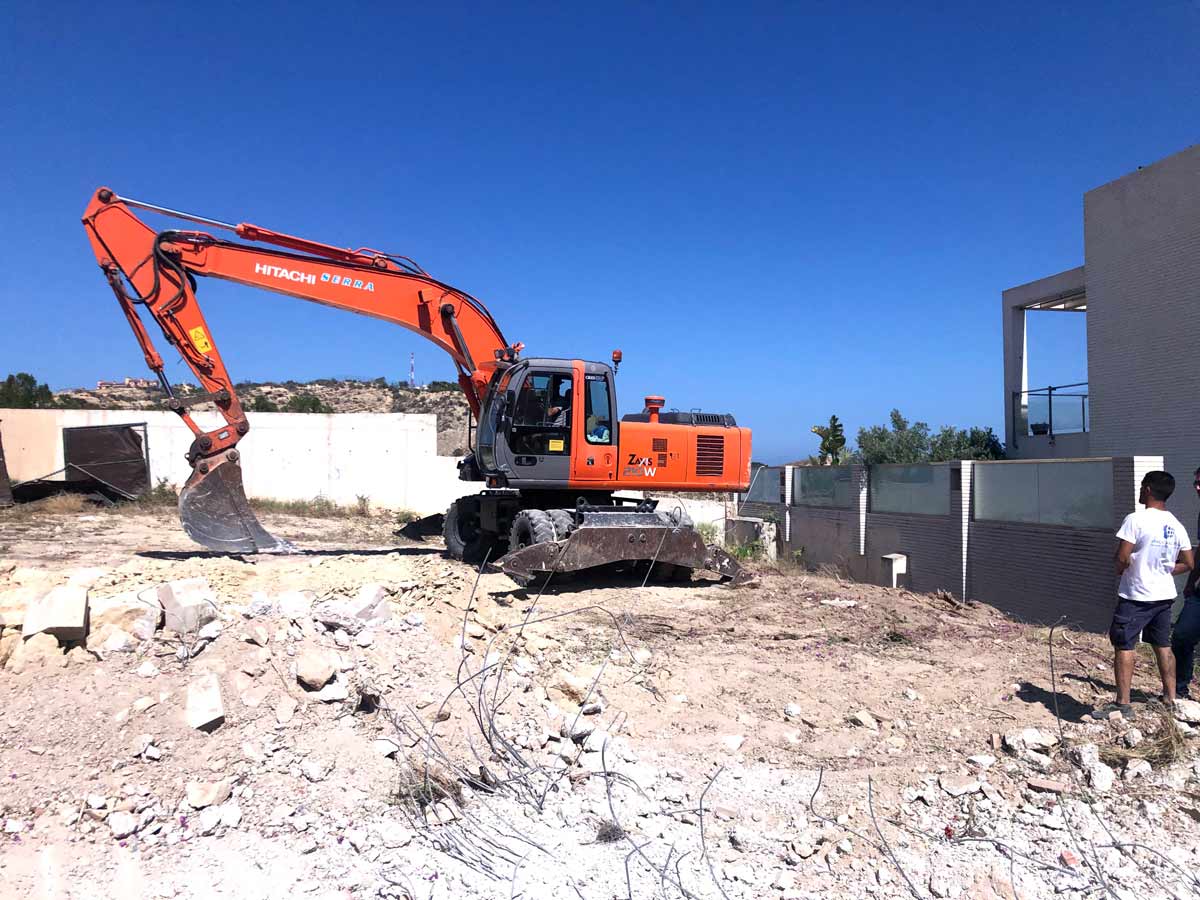 To the South, which is the best orientation, there is a high wall of the adjacent neighbor. The project seeks to escape from this wall and, at the same time, to open south in areas where it is possible to avoid the presence and the shadows of the neighboring house.
The idea of the project it to maximize the views to the sea and to the bay of Alicante. The plot is located at the top of Cabo de las Huertas, bordering with a protected area in one side, and with an urban residential area in the other.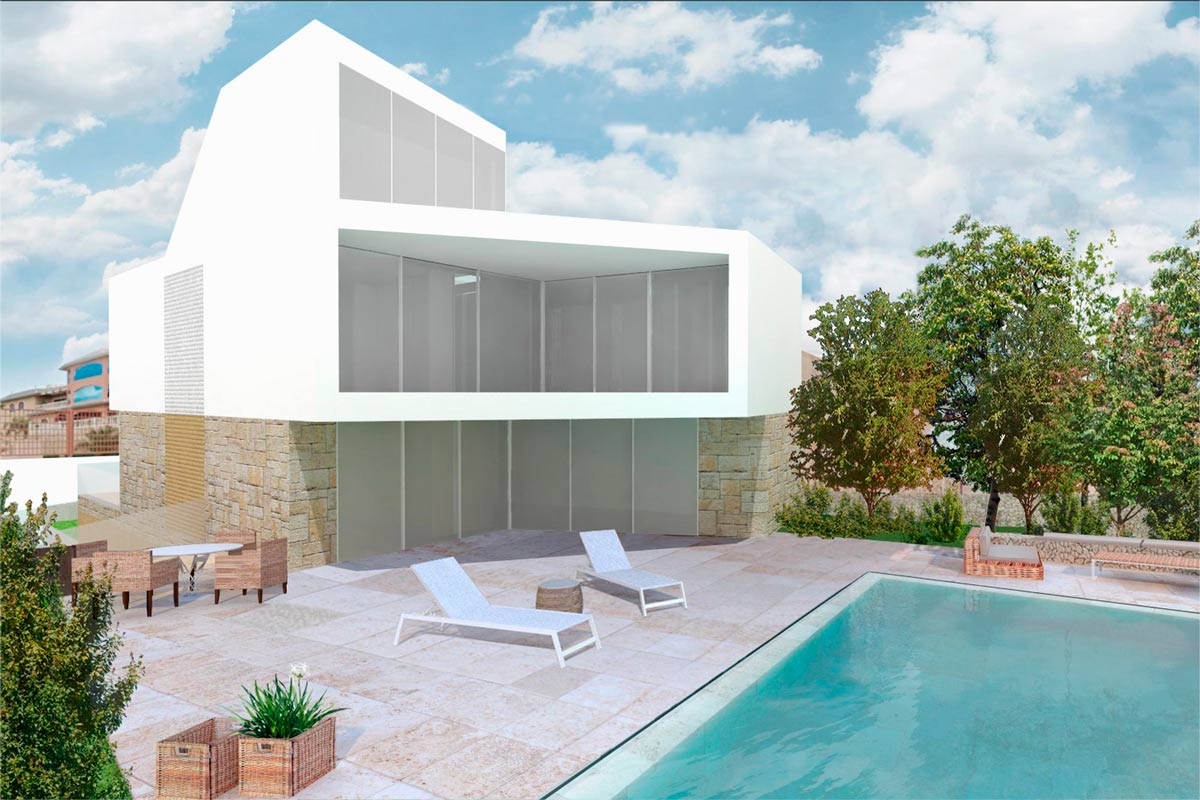 The architectural program is clearly organized: In the basement there is a parking area and the general facilities of the house and the pool.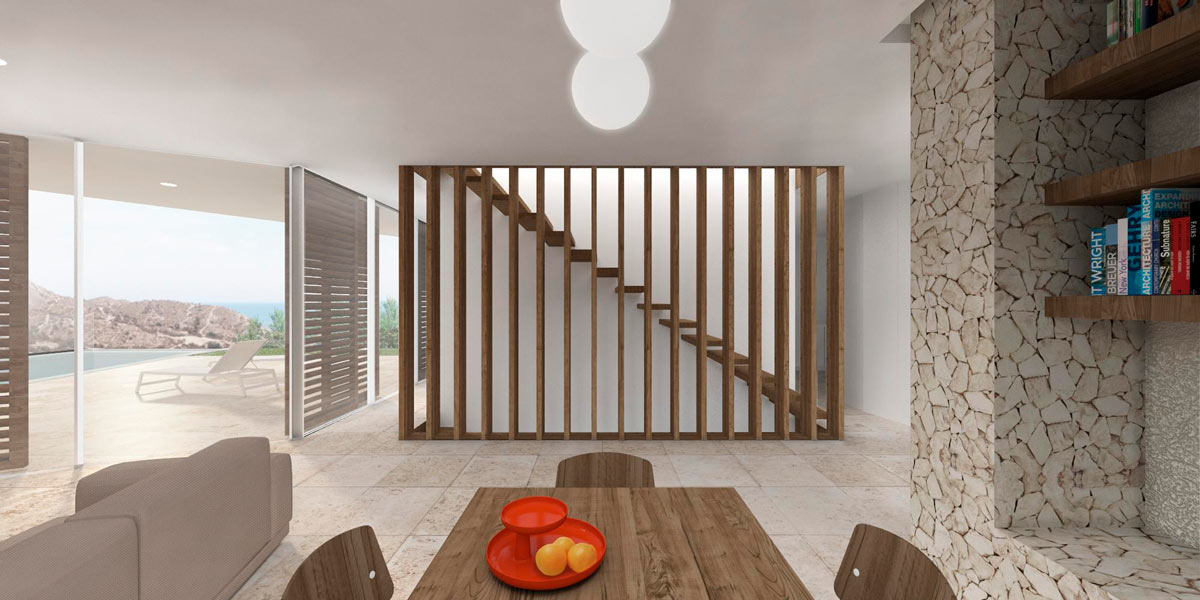 On the ground floor are the public areas and a study room. Both the living room and the kitchen-dining room open towards the best orientation to benefit from the most spectacular views. These areas are also related to the plot through large terraces.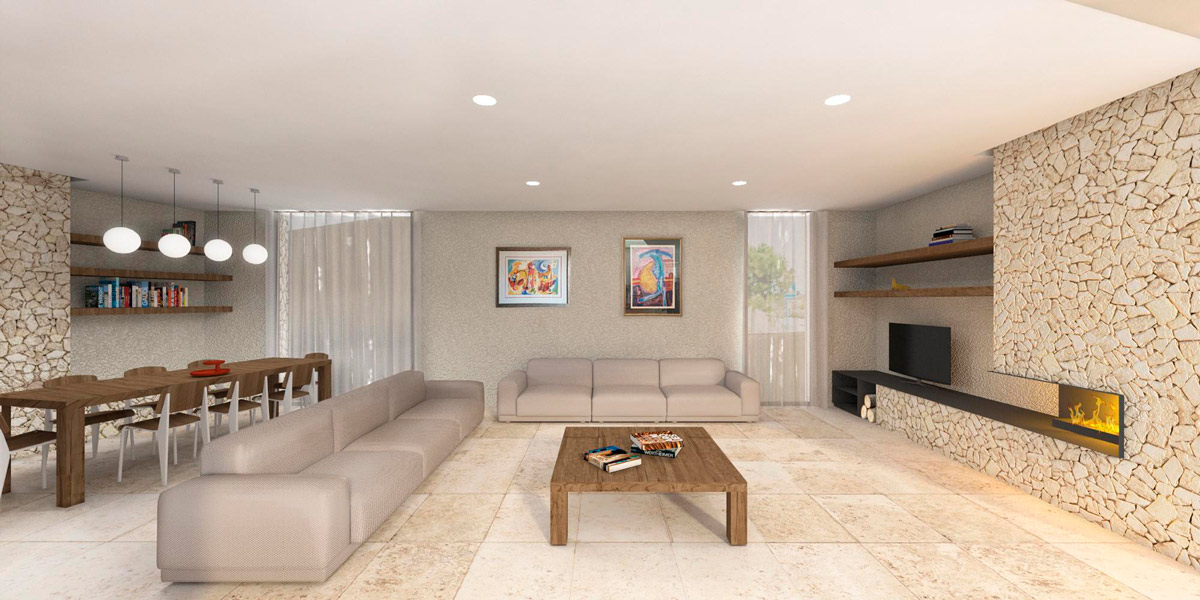 On the first floor are located the private areas, which were projected according to the needs of the clients. They required 4 bedrooms: the master bedroom, equipped with a dressing room, for the heads of the family, and another 3 rooms for each of their children. All of them equipped with independent bathrooms.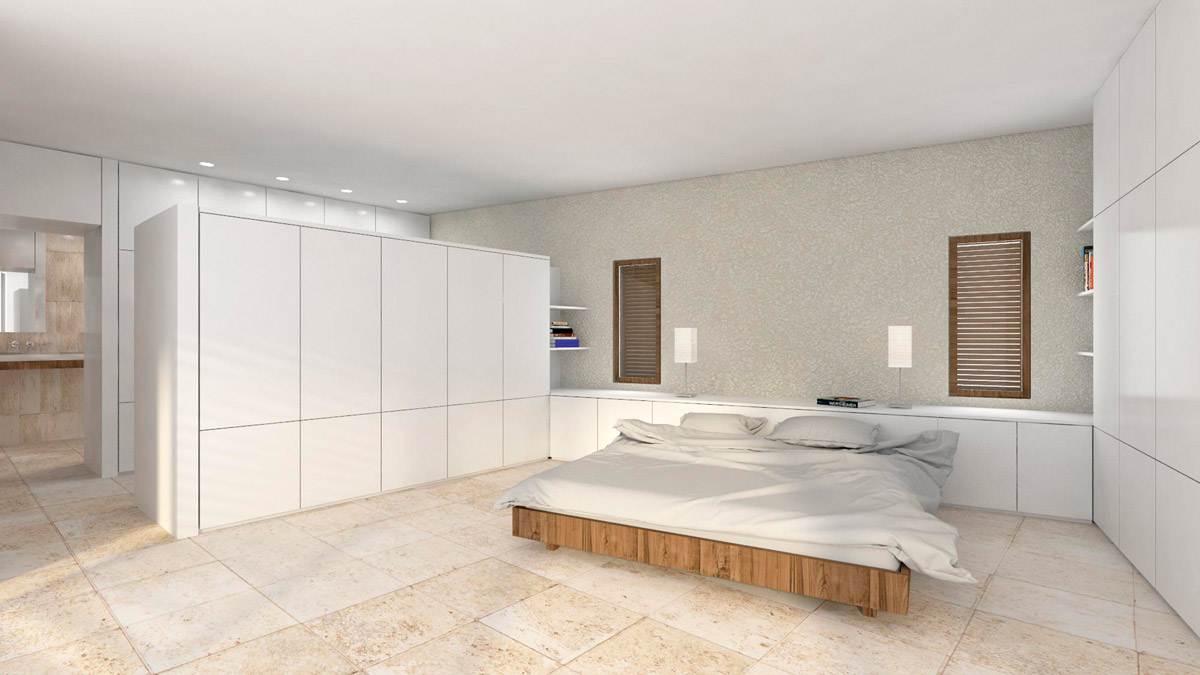 This distribution between public/private, which is also differentiated in its own geometry, is literally translated to the materialization of volumes. The ground floor will be finished with stone while the first floor will be finished with white monolayer mortar. Two different materials for two different realities.
Would you like to build a detached house?