Each single-family home is a universe full of questions to be resolved and if the home is in nature, even more so. Said house is projected in the interior of Alicante in a natural and rural location. The main idea was to manage to frame an architecture that adapts as much as possible to the place, to its natural ecosystem, and to allow a contemporary integration in a sustainable and non-invasive way in the surrounding environment.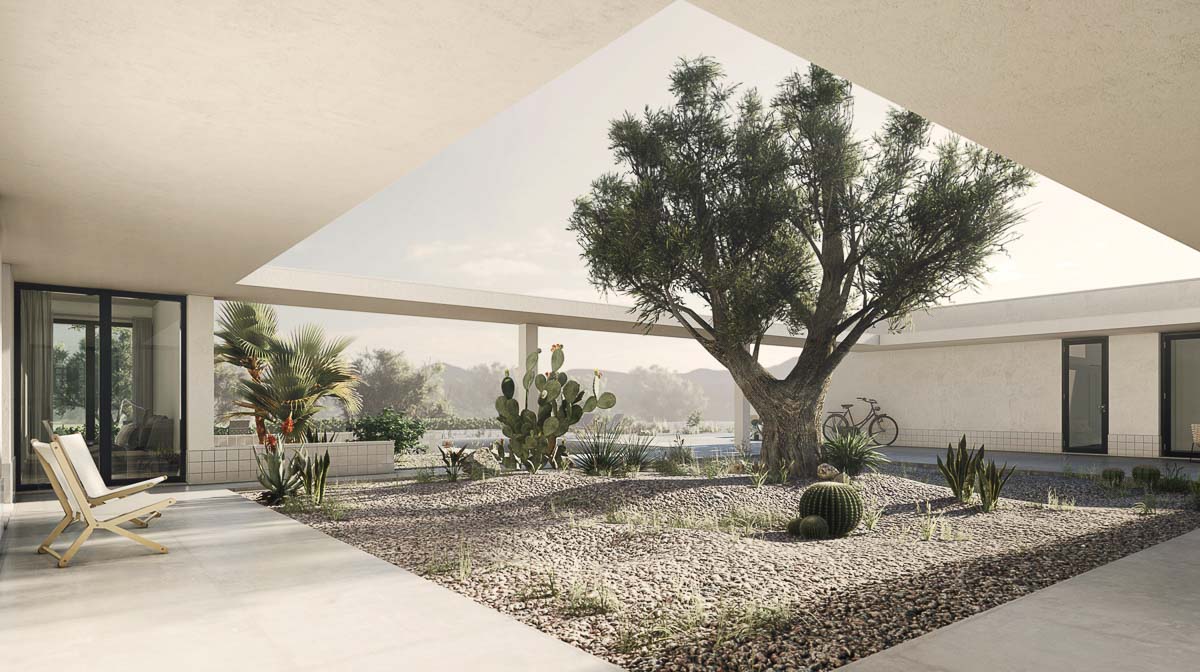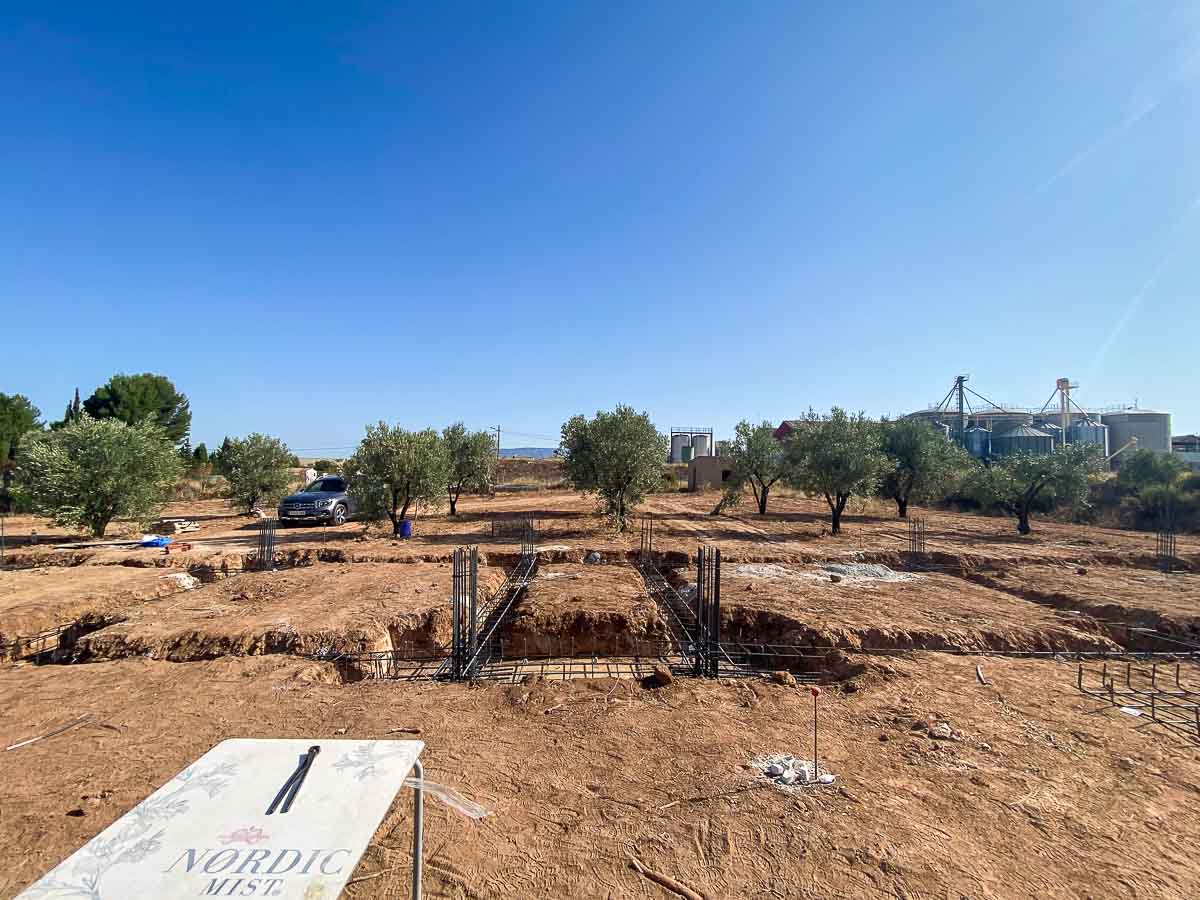 In the initial phase of excavation and preparation of foundation trenches, the plot was exhaustively staked out to avoid removing as many olive trees as possible, allowing the house to develop through them.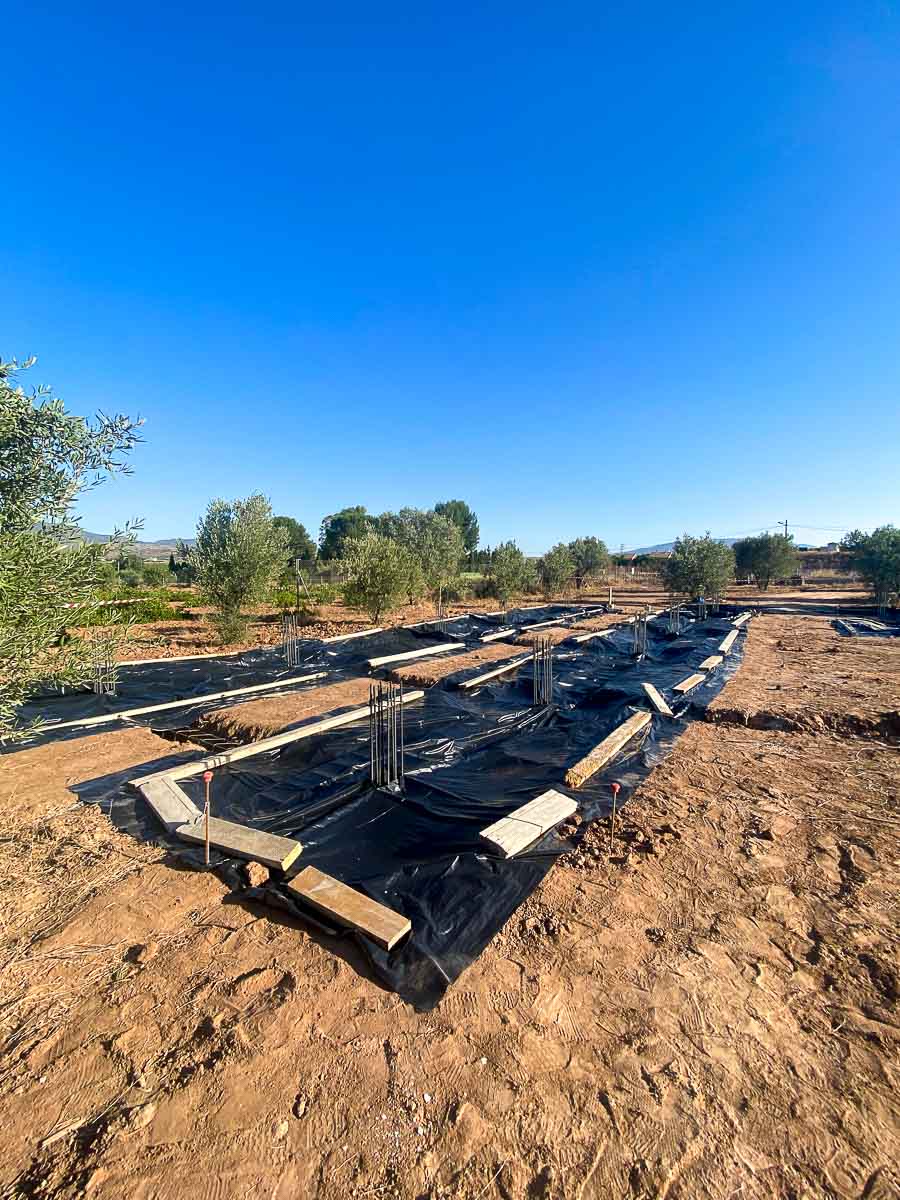 Prior to pouring the concrete to form the foundations of the house and once all the reinforcement has been placed, a polystyrene gauge type sheet is placed to prevent the rise of water by capillarity to the structure.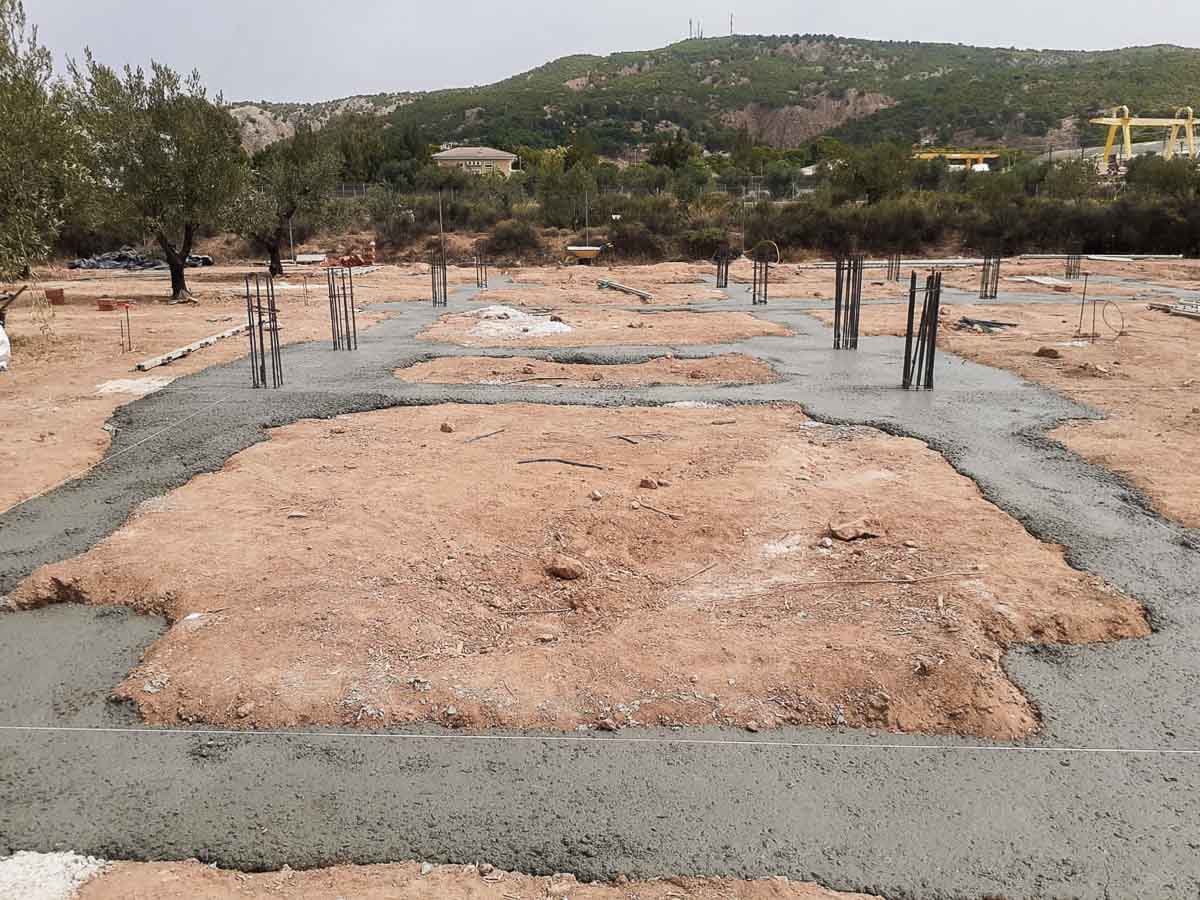 The foundations of any house is the most important point to take into account in its execution phase. It is the part in charge of absorbing the loads of the house and transmitting them correctly to the ground. Subsequently, the curing of the concrete must be controlled so that it acquires its mechanical properties correctly.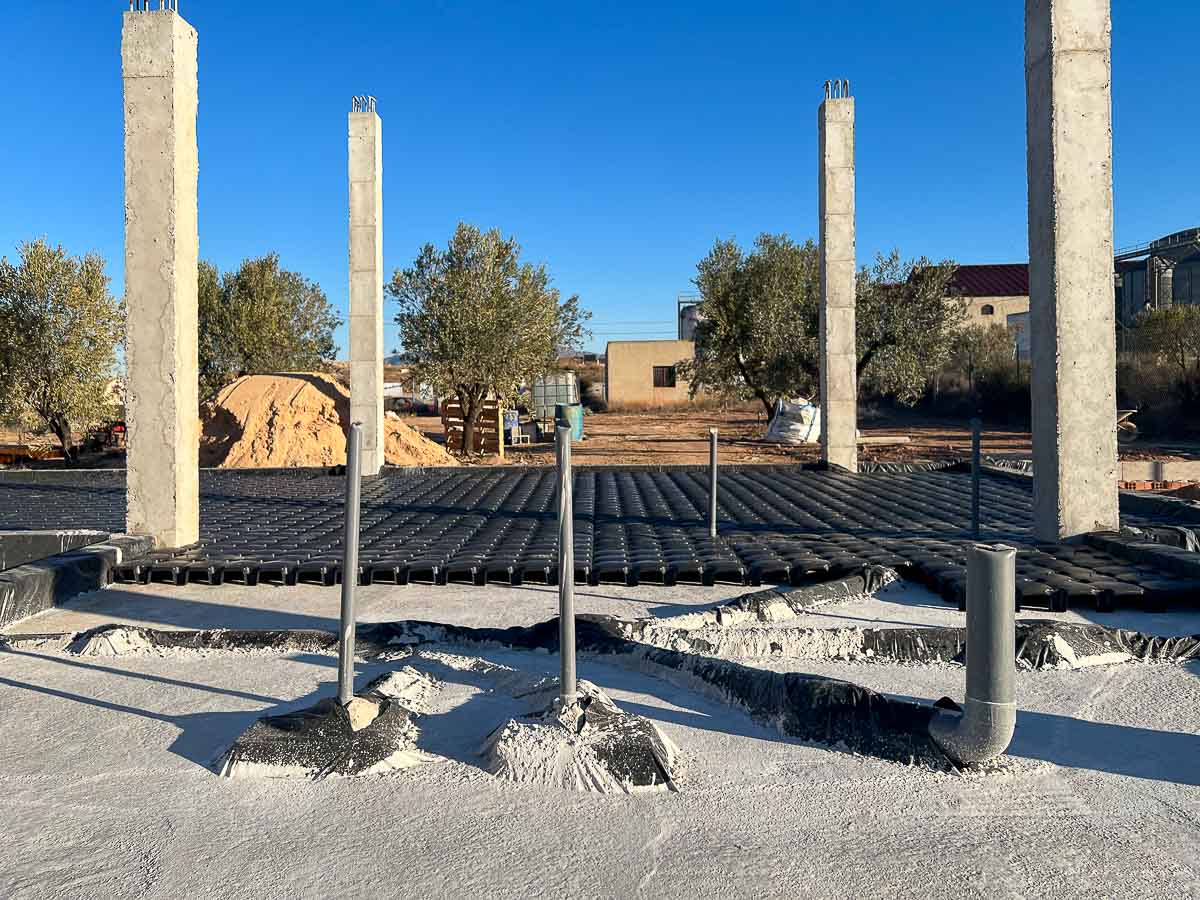 In the previously commented images, the steel waits for the development of the pillars could be observed, which we already see executed in their total height. On the other hand, a sanitary floor with cavity is executed since it is a very effective and simple system to execute. Its main function is to allow the ventilation of the slab through its lower part and avoid humidity, conceptually the house can breathe and ventilate itself. In this phase of execution, great attention must be paid to the facilities and their fit with the structure phase, as can be seen, the collectors and the elbows of the drains are left.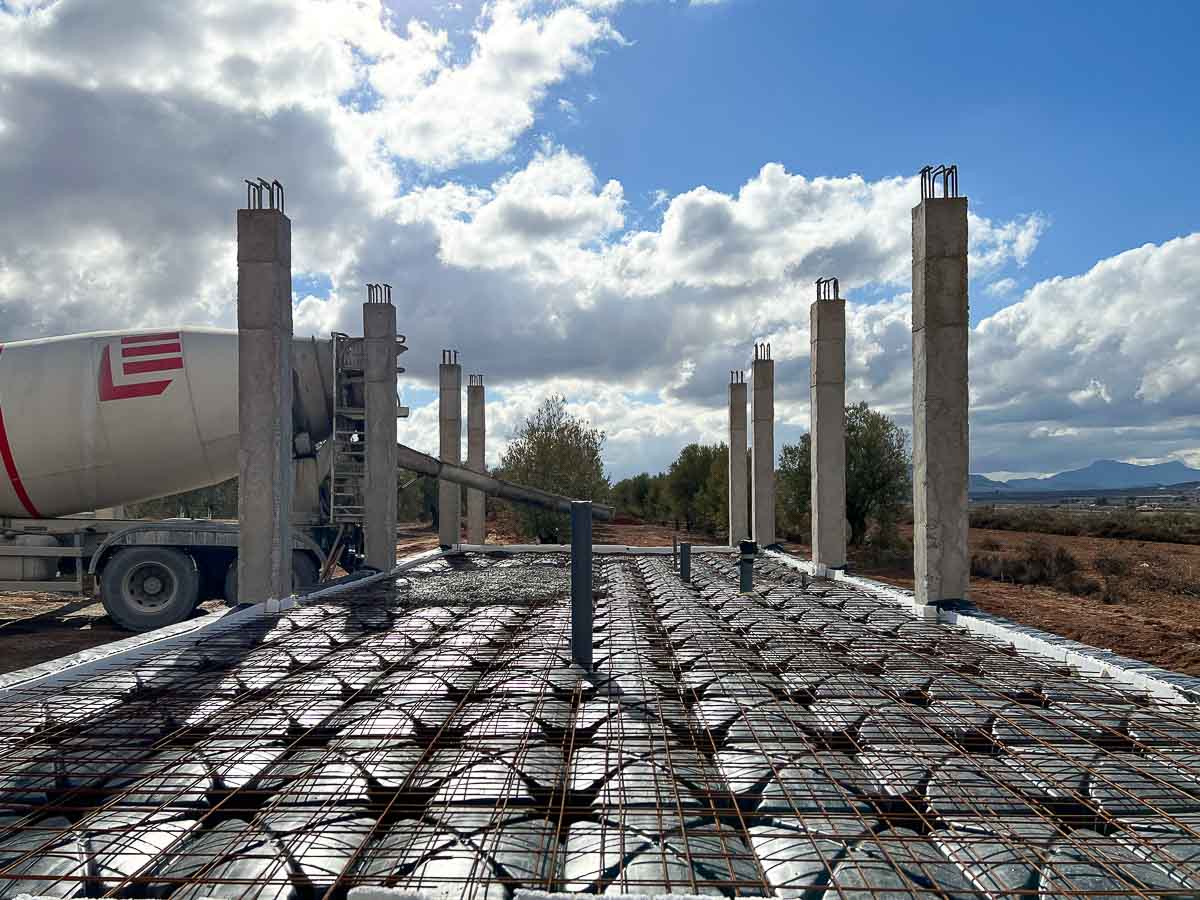 With all the cavity pieces in place and the distribution mesh on top, the concrete is poured to generate a solid horizontal surface on the ground floor.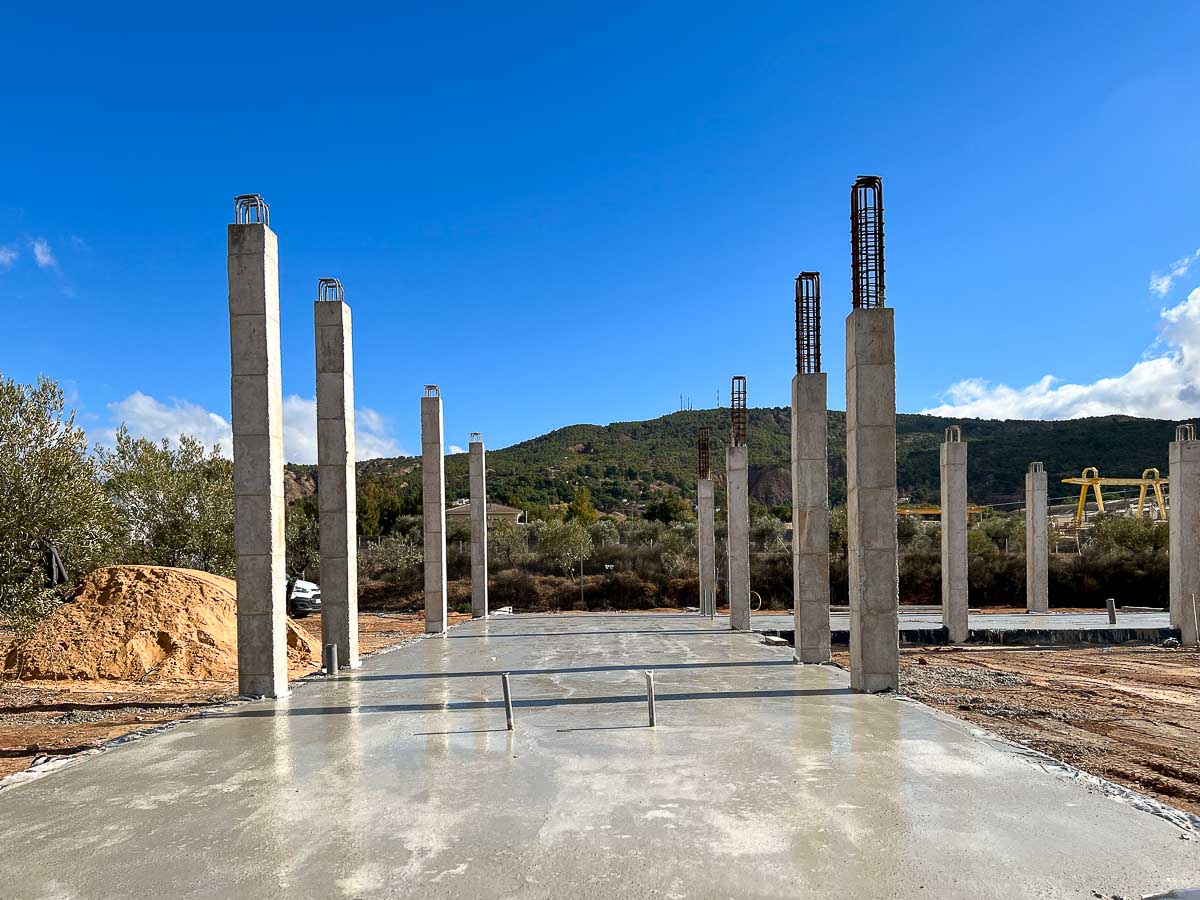 After pouring the concrete on its base, the surface is regularized and smoothed using a vibrating rule, which allows us to generate completely horizontal surfaces.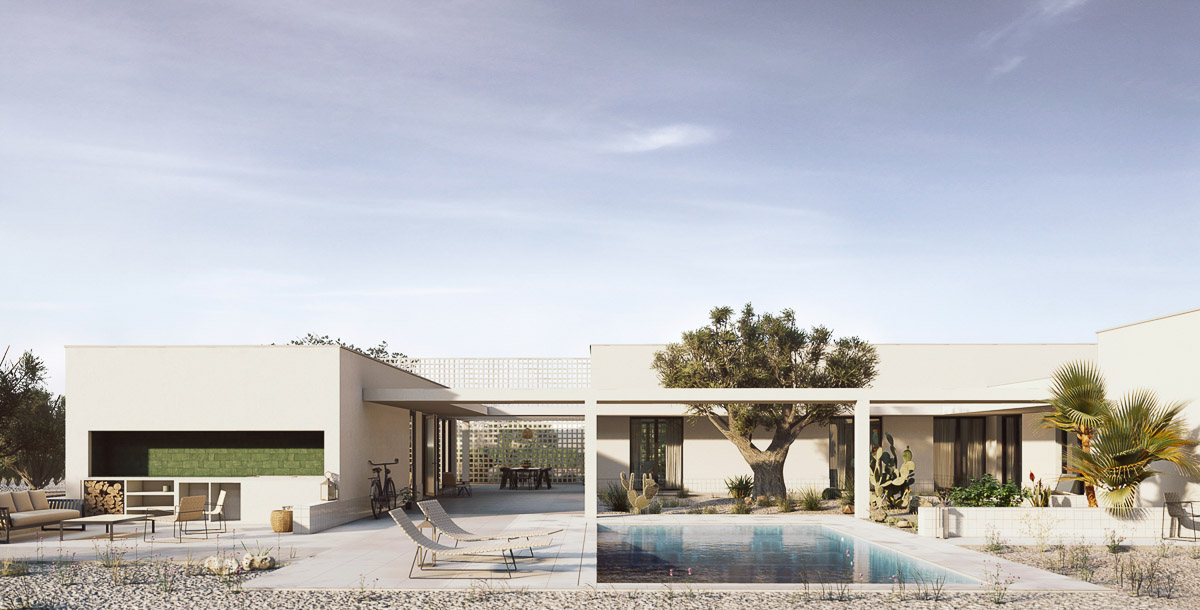 The house is developed on a single floor and with a larger horizontal surface. This allows it not to acquire a great presence in the landscape and to integrate much better into the ecosystem of the olive trees, forming part of its architecture, from the exterior to the interior patio. This strategy gives rise to a connection between nature, architecture and humans, developing a sustainable architecture in tune with the environment.
¿Te gustaría tener una casa en la naturaleza como esta?