Minimalist single-family house project in Hondon de las Nieves
In Araque Maqueda we offer you to follow step-by-step the construction process of your house, as it was the case of this villa project in Hondon de las Nieves (Alicante).
Contact us and enjoy our turnkey service. We will accompany you and advise you from the acquisition of the plot to the registration of your home once it is built and tested.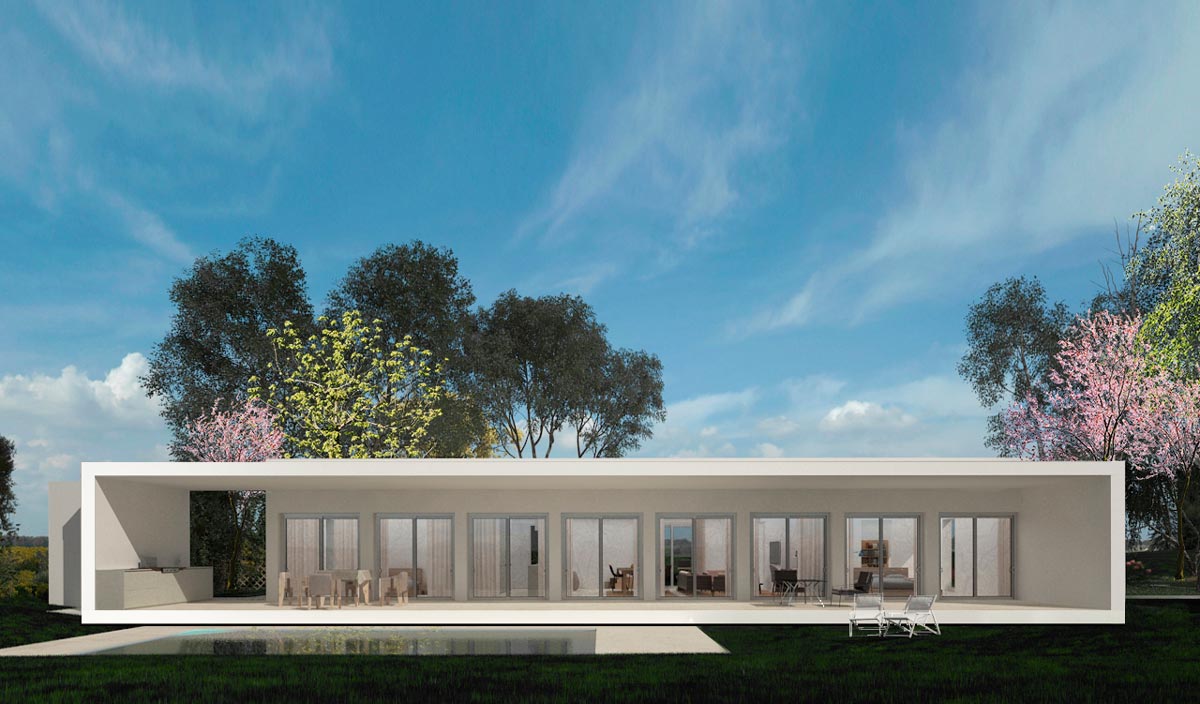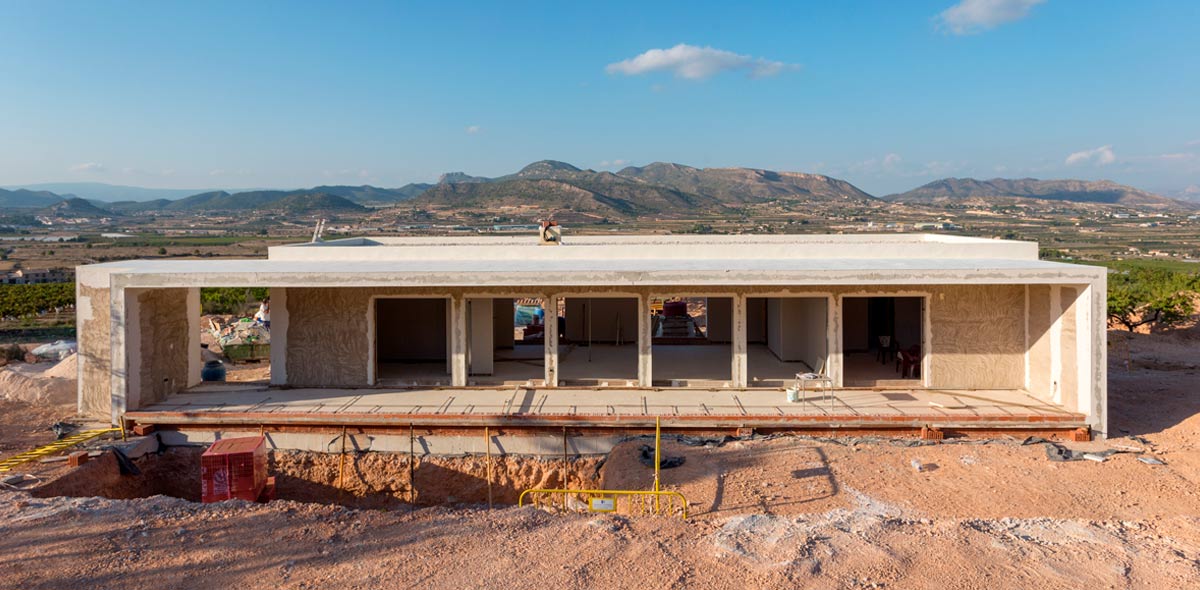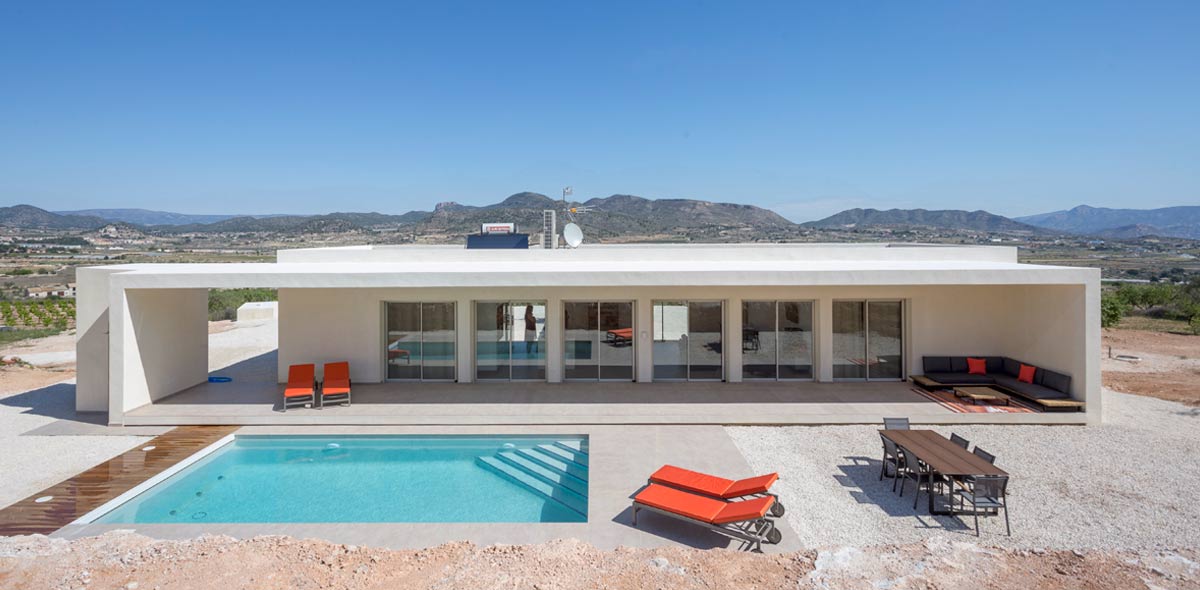 This house in Hondon de las Nieves (Alicante) was placed on a hillside of the plot but with the orientation towards the same plot, so that the entire land could be contemplated from any point of the house.
In the following sequence of images you can see the building process from the original 3D design to the final finishes, always following the needs of the client.
The architectural project pursued a modern and practical design. A grid with a simple modulation was followed to create completely open spaces and perfectly organized rooms.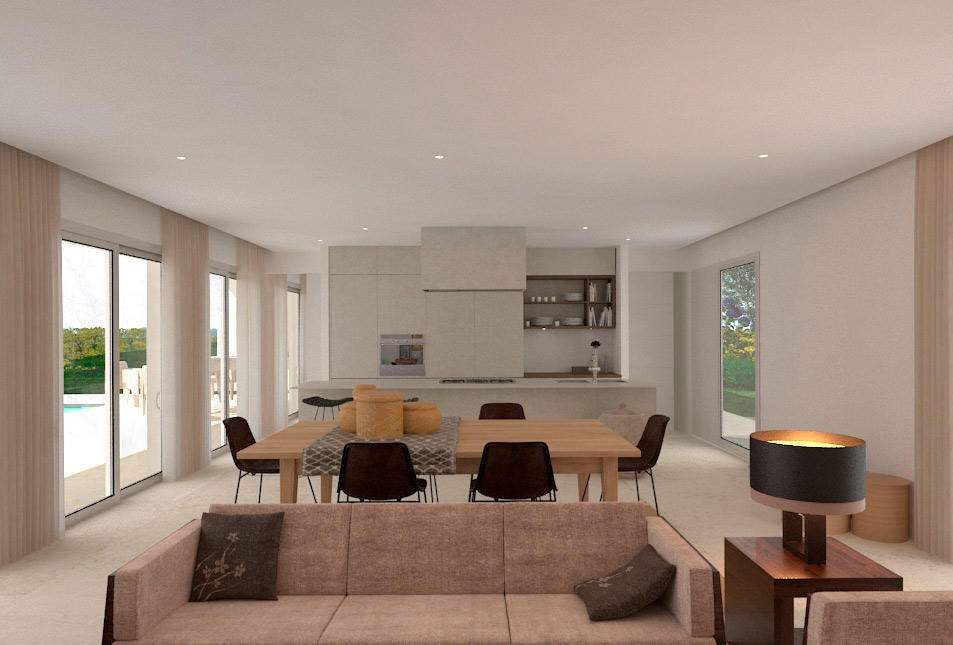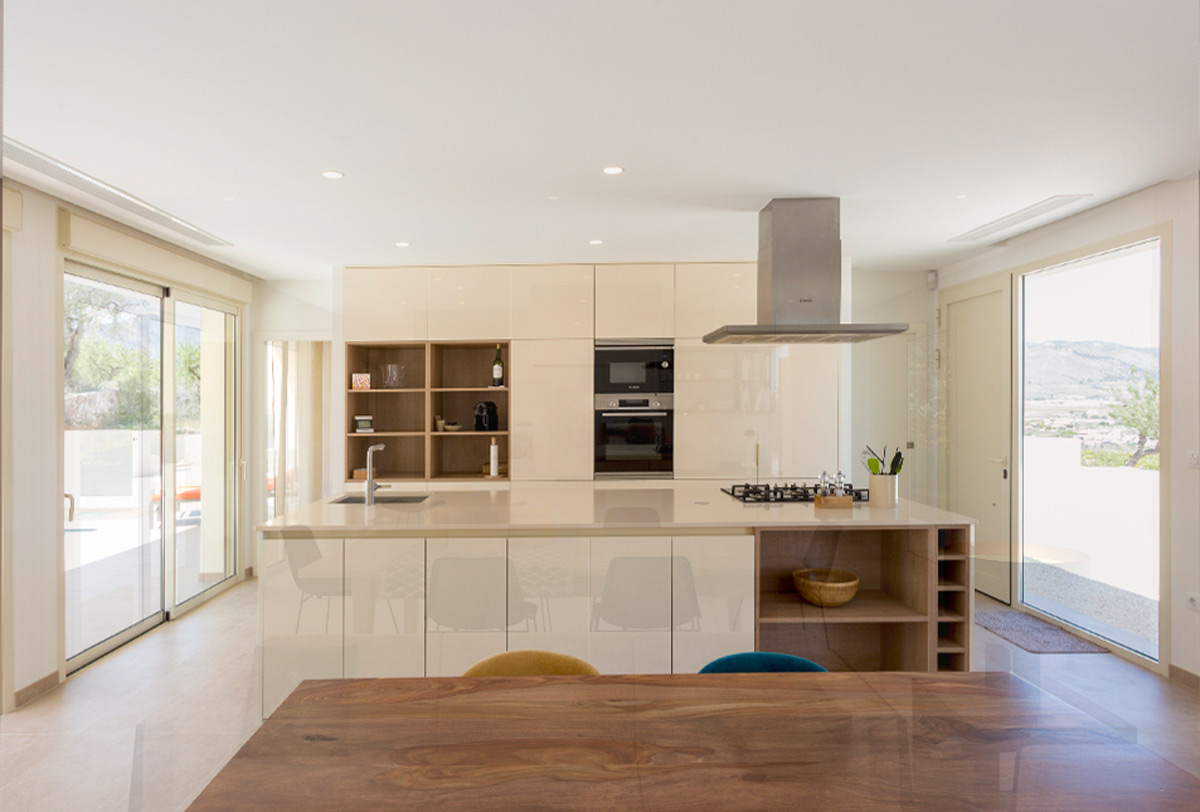 The clients fell in love with the distribution of the kitchen from the first sketch. During the works we met with them to define the finishes and elements that suited the most to their tastes and their daily life. Scroll through the image to find the differences between the original design and the built house.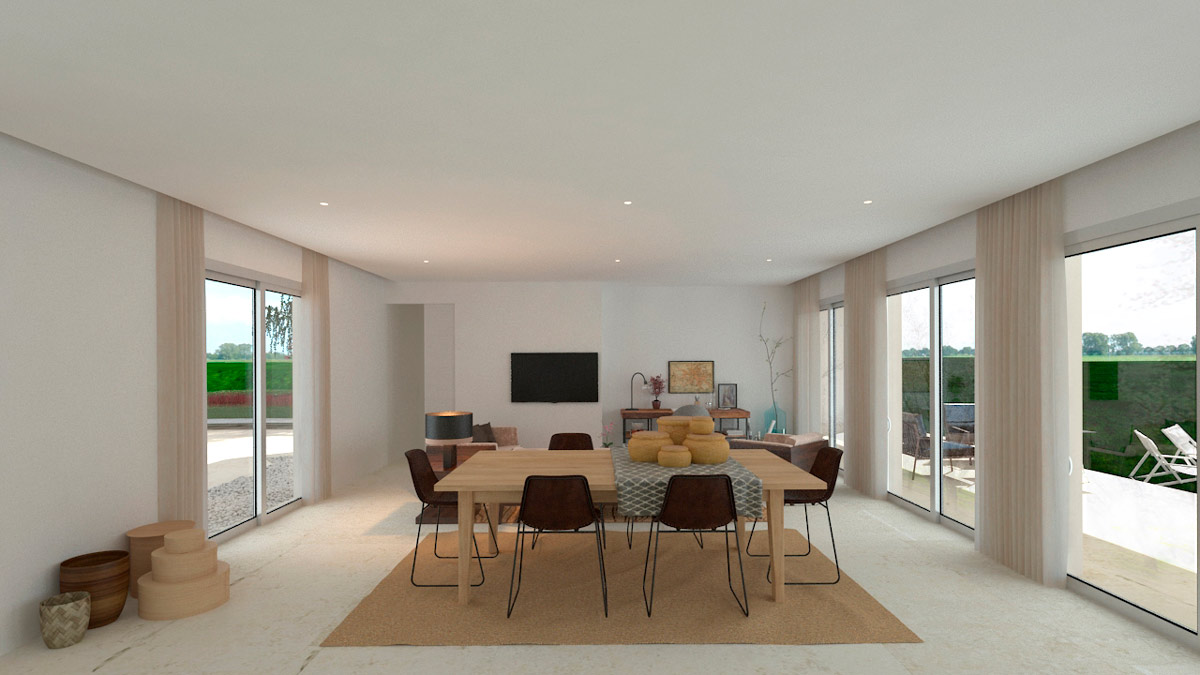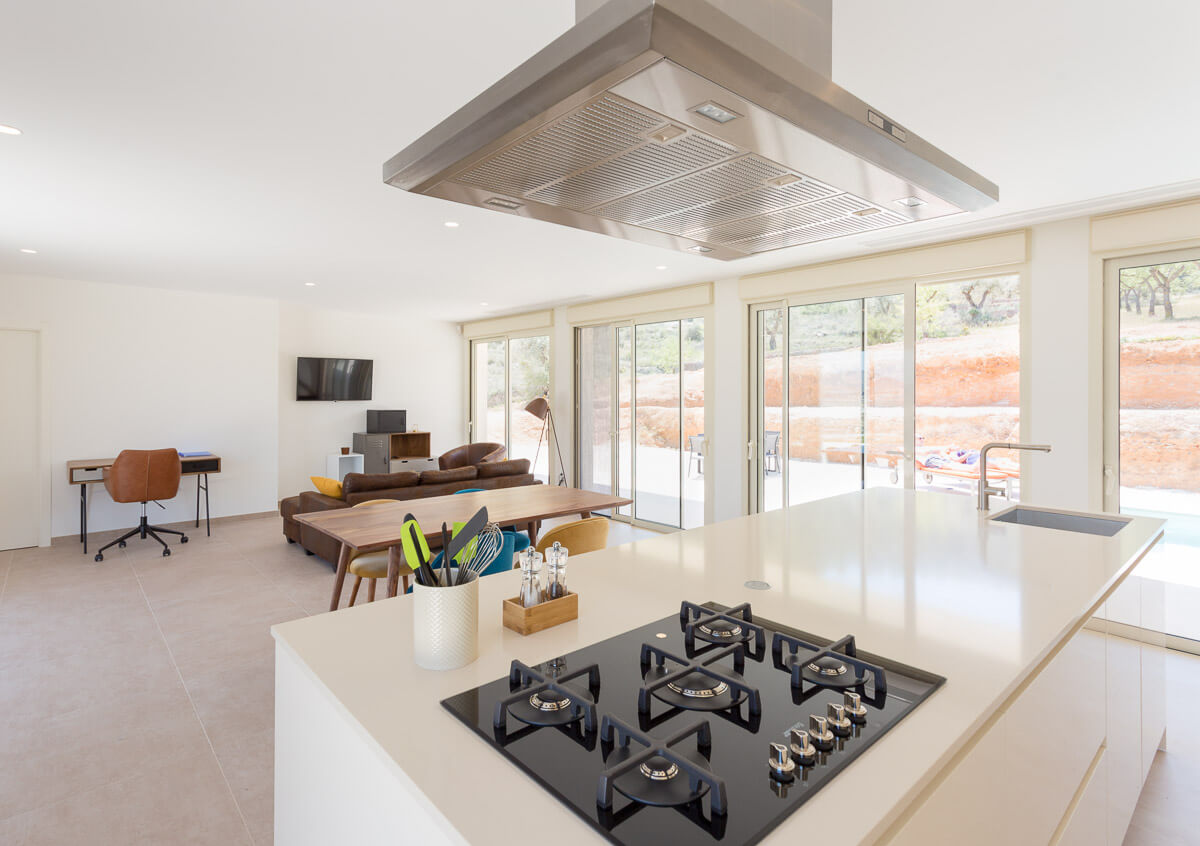 The living and dining room is integrated into the same open space of the kitchen and are distributed through a huge central island. The color range in earth tones is a constant throughout the project, bringing the tones of the environment to both the exterior facade and to the interior decoration.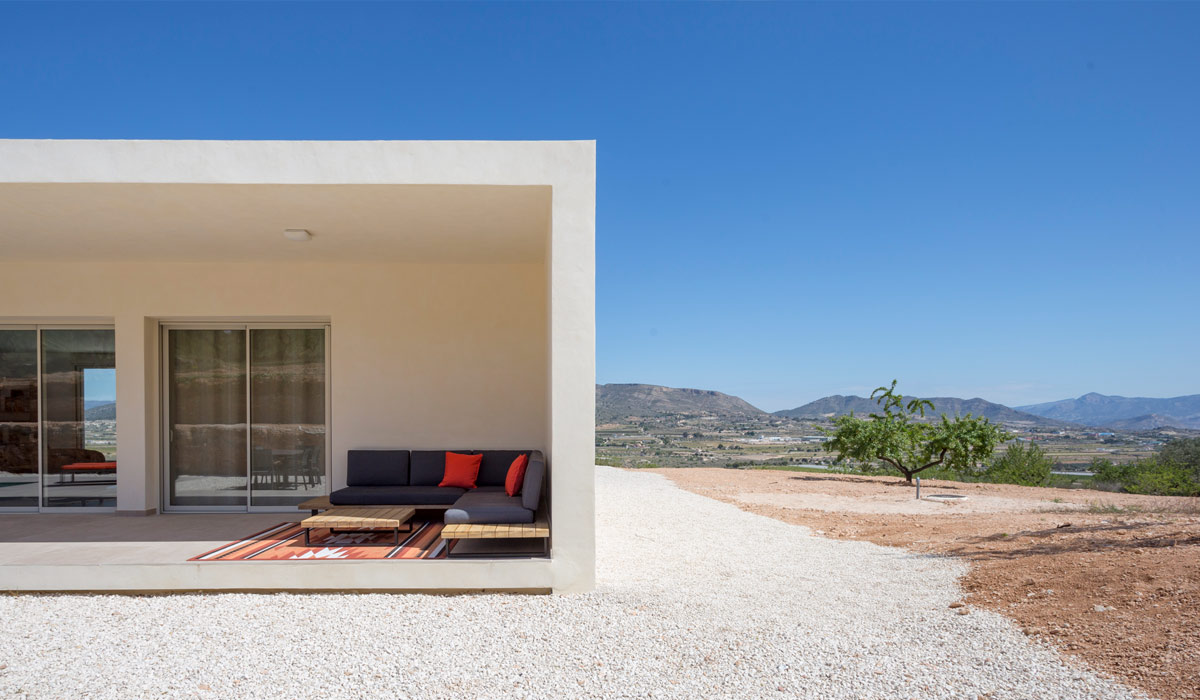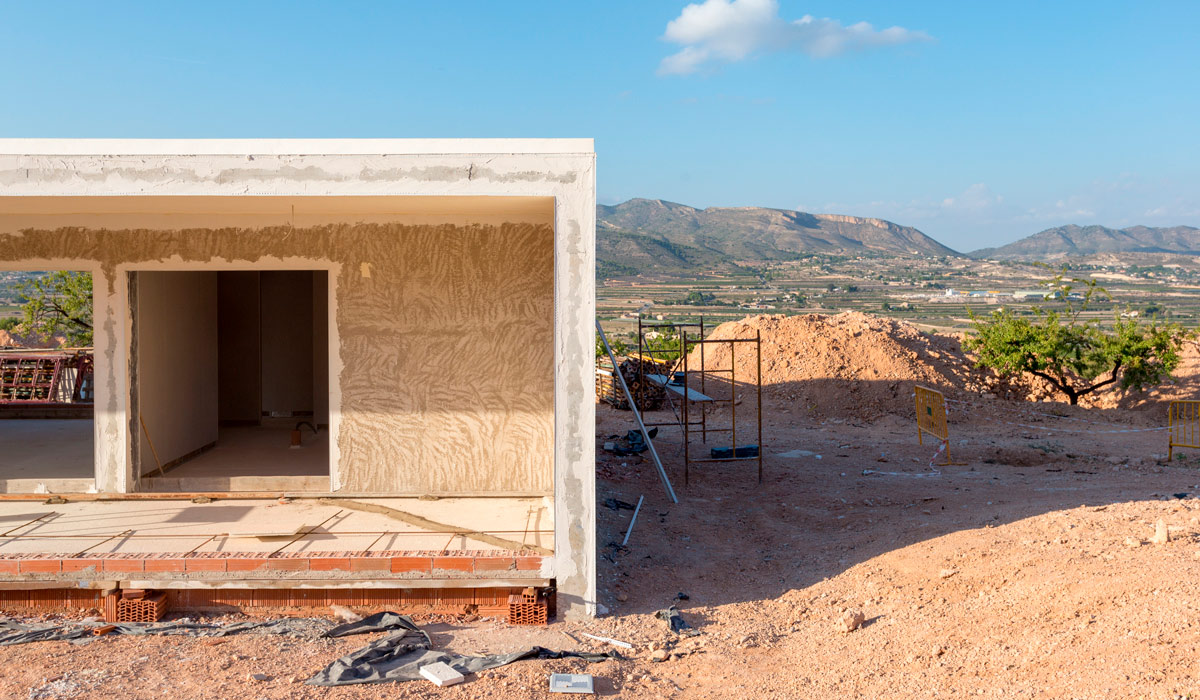 This slide shows how the landscape has been an integral part of the project throughout the works. The monolayer exterior mortar was carefully chosen to cover the building with a clean and bright finish, but with a light cream hue for a better integration with the environment.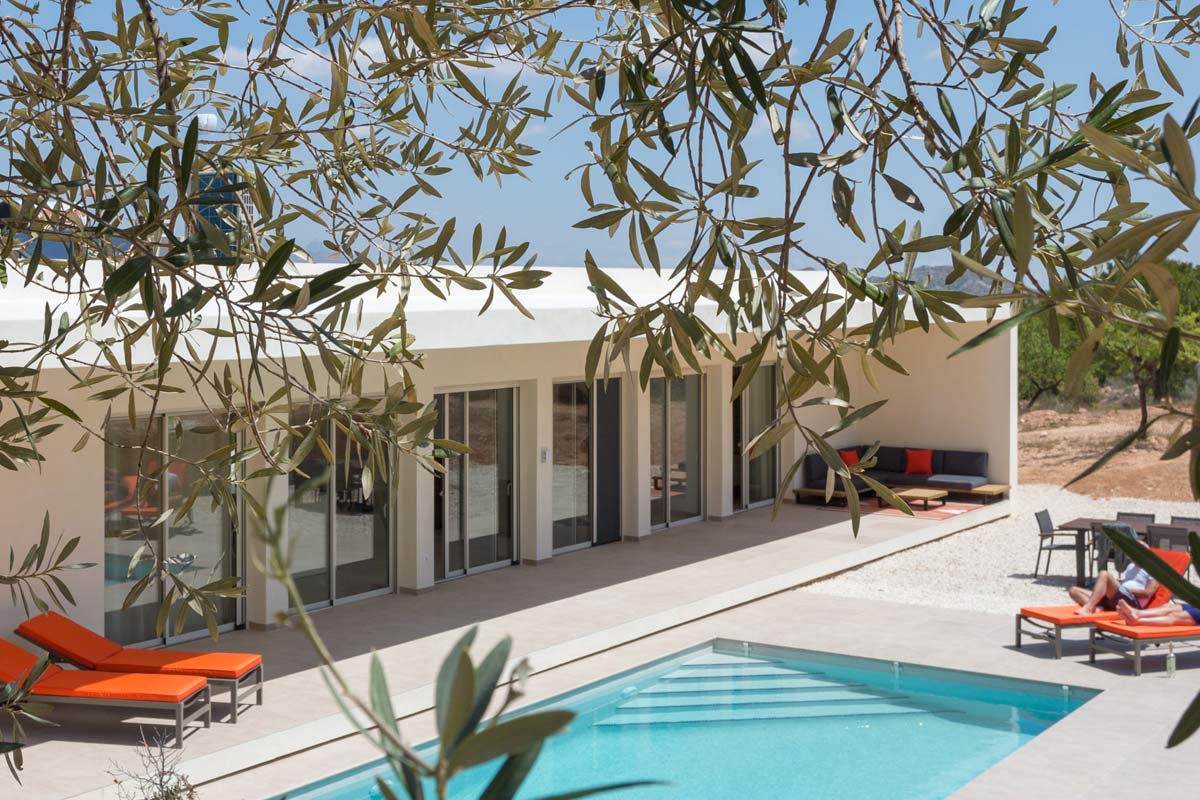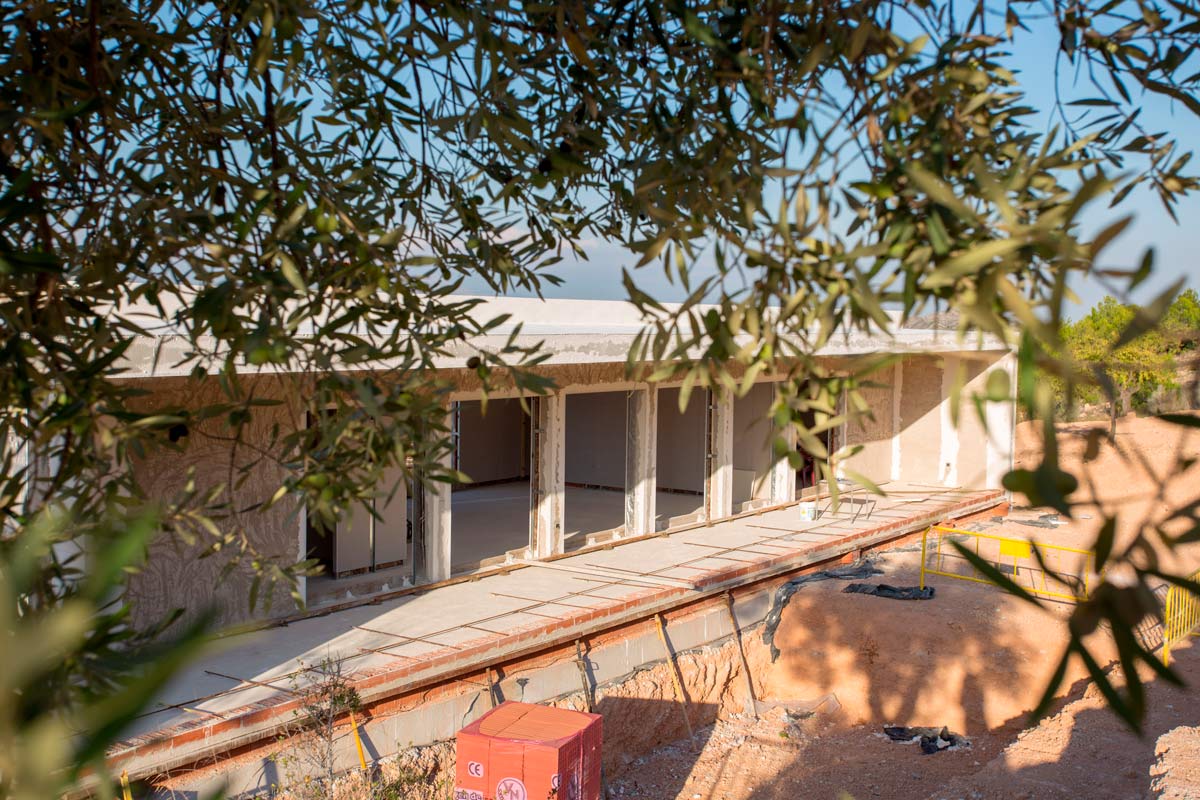 We finish with one of our favorite images. It clearly represents the feeling of privacy that can be achieved by choosing an appropriate orientation of the building.
The olive and almond trees, and the land itself, create an ideal framework to frame a modern home in a traditional Mediterranean environment. It demonstrates that any design can be integrated into any environment if it is done with taste and delicacy.
To see more about this project